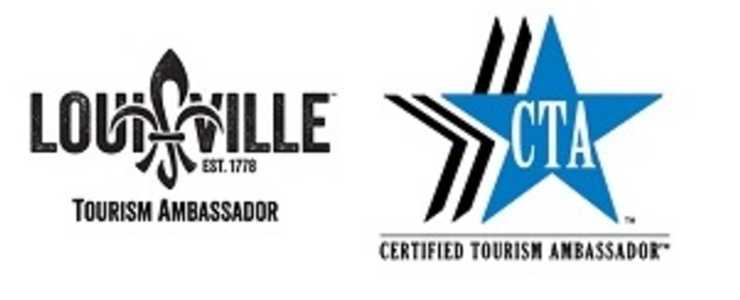 We are pleased to announce that the Certified Tourism Ambassador program, initiated through a joint effort of the SoIN Tourism Bureau and the Louisville Convention and Visitors Bureau, has trained more than 200 hospitality partners since the first class on April 15, 2017. 
What's a Certified Tourism Ambassador?
The CTA Program is a nationally recognized certification program that increases regional tourism by inspiring front-line hospitality employees and volunteers to turn every visitor encounter into a positive experience. 
How does the CTA program work? 
Participants register for a class and receive pre-class reading materials and exercises that should be read and completed prior to the class. They will then attend a 4-hour class and take an open-book exam to be certified. 
CTA Classes in 2017
Thursday, Sept. 14: Bluegrass Indoor Karting (1–5 p.m.)
Thursday, Oct. 5: Iroquois Amphitheater (1–5 p.m.)
Tuesday, Oct. 17: Locust Grove (8 a.m. – 12:30 p.m.)
Thursday, November 2: Hilton Garden Inn East (8 a.m. – 12:30 p.m.)
Thursday, November 16: 21C Hotel & Museum (1–5 p.m.)
Thursday, December 7: Mint Julep Tours (1–5 p.m.)
Did you know all SoIN Tourism's administrative staff members have earned their CTA certification? As of Aug. 1, Shirley Bell, Nicole Kraemer, and Luanne Mattson are Certified Tourism Ambassadors. And many of SoIN Tourism's Board of Managers are scheduled for an upcoming class.
Want to register for an upcoming class? Visit the Louisville CTA program website to sign up.
Host a CTA Class at your Business
Want to bring tourism industry partners to your business? Host a class! SoIN Tourism is seeking additional CTA training sites in Southern Indiana. If you are interested in hosting a morning or afternoon session, please contact Visitor Information Coordinator Todd Read for more details.