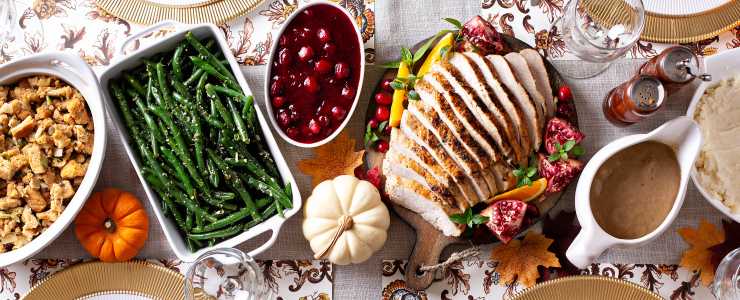 It's turkey time! No need to spend hours in the kitchen cooking up Thanksgiving dinner and all the trimmings. Leave it to creative chefs in Southern Indiana to whip up a gobble-worthy feast for your guests.
Check out these options for carry-out and dining at local restaurants. We also included a few fun Thanksgiving-themed events to mark on your calendar as well.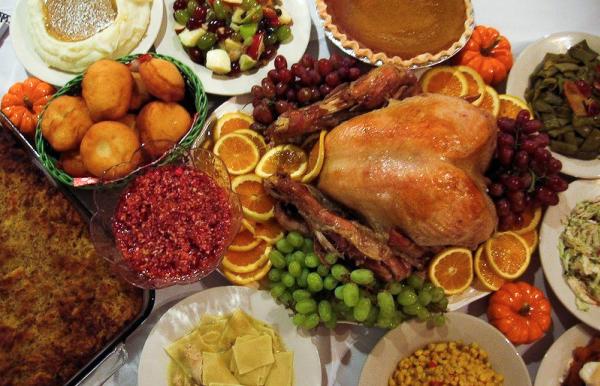 Joe Huber's Family Farm & Restaurant, Borden
Each Thursday through Sunday in November, you can enjoy a full Thanksgiving dinner at Joe Huber's Family Farm & Restaurant. The dinner includes oven-roasted turkey, homemade dressing, pumpkin pie and more! The meals are available for dine-in, carryout and delivery. A special buffet on Thanksgiving Day will be served as part of this annual event.
Huber's Orchard & Winery
Don't forget the sides and sweets! Huber's Orchard, Winery & Vineyards is closed on Thanksgiving Day, but you can swing by their Farm Market Bakery before Thanksgiving Day to pick up some of their delicious baked goods, including their almost-famous Cheese Bread, freshly baked Apple Dumplings and pies. And of course, no Thanksgiving is complete without Huber's wine for your Thanksgiving feast! Try their Estate Grown Traminette, Generations, or Starlight Rose. You can also go for one of their seasonal favorites, like Spiced Apple Wine or Pop's Reserve (Pop's Reserve will be released one week before Thanksgiving Day.) Choose from these wines and others.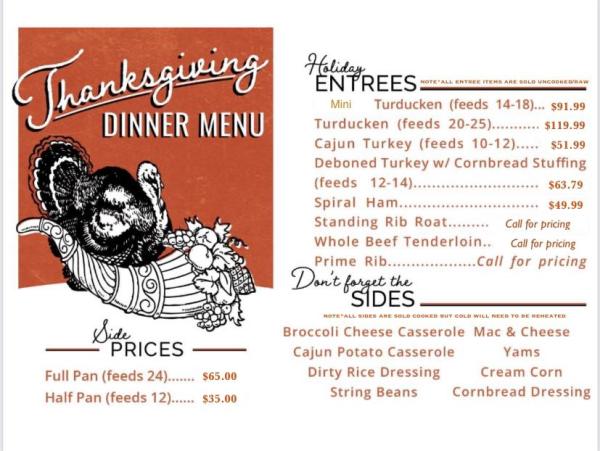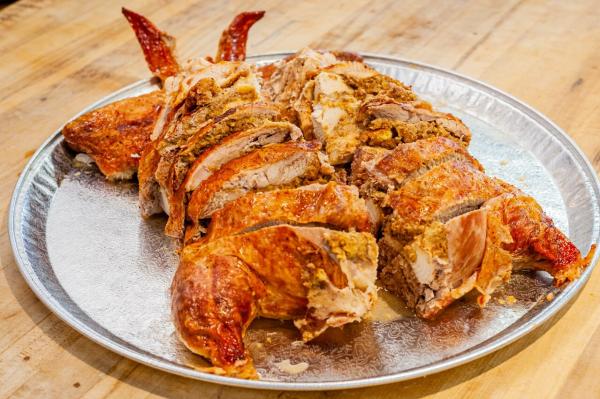 Taylor's Cajun Meat Co.
Spice up Thanksgiving for your family and friends this year at Taylor's Cajun Meat Co. Place your order now for a Turducken (chicken stuffed inside a duck, stuffed inside a turkey), Cajun turkey, Standing Rib Roast, Cajun Potato Casserole, Dirty Rice Dressing and more! Some of the items require cooking but no prep! That counts as kitchen-free right?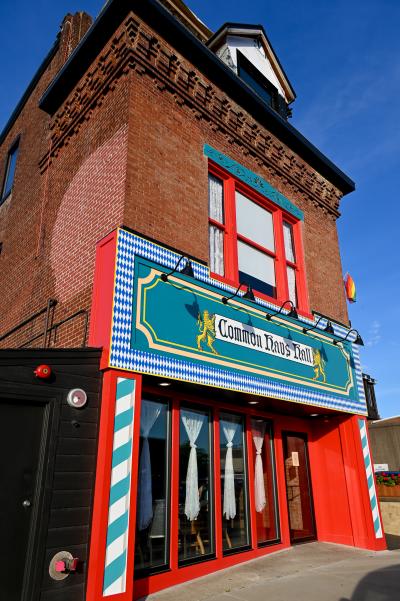 Common Haus Hall
Get your Thanksgiving dinner with a Bavarian twist from Common Haus Hall. The star of their Thanksgiving holiday menu is an herb roasted turkey, but they'll help take care of the sides, too. Their full Thanksgiving holiday menu includes:
Thanksgiving Herb Roasted Turkey - $75
(Turkey comes with cranberry sauce, 10 mini brotchen rolls and turkey gravy)
Kaiser Spaetzle Entrée: Haus spaetzle tossed with asparagus, onion, mushroom, acorn squash and Haus blend cheese - $50
Swiss Mac-n-Cheese with Pretzel Crumb topping - $40
Pretzel Dressing vegetarian - $35, Add gyulai sausage - $45
Cream Cheese and Chive Mashed Potatoes - $35
Warm German Potato Salad - $35
Sweet Potato Casserole topped with candied walnuts and syrup - $35
Green Beans slow cooked with Ham Hocks - $35
Braised Cabbage and Apples - $35
Roasted Carrots in Apple Glaze - $25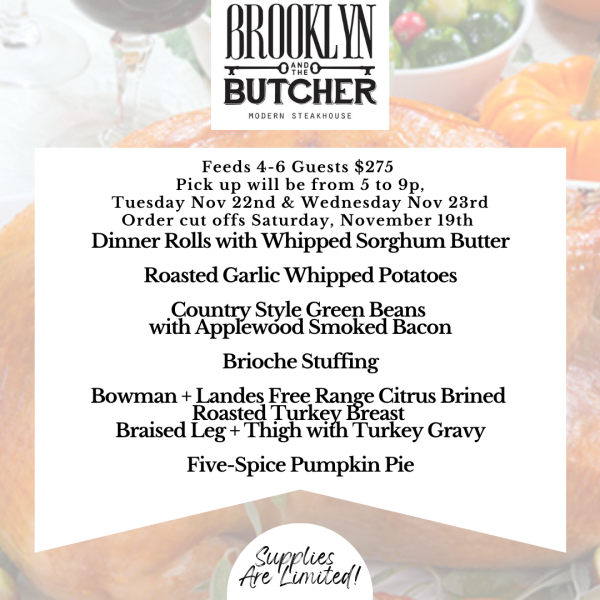 Brooklyn and The Butcher
Brooklyn and the Butcher is offering the Brooklyn's Thanksgiving Family Meal Kit. Enjoy a family-style Thanksgiving meal kit prepared by Chef Ming Pu that includes:
Dinner Rolls with Whipped Sorghum Butter
Roasted Garlic Whipped Potatoes
Country Style Green Beans with Applewood Smoked Bacon
Bowman & Landes Free-Range Citrus Brined Roasted Turkey Breast, Braised Leg, and Thigh with Turkey Gravy
Five Spice Pumpkin Pie
$275 (feeds 4 to 6 guests)
Click here to order your Thanksgiving meal kit by Saturday, November 19; supplies are limited.
Pick-up on Nov. 22 or 23 between 5 and 9 p.m.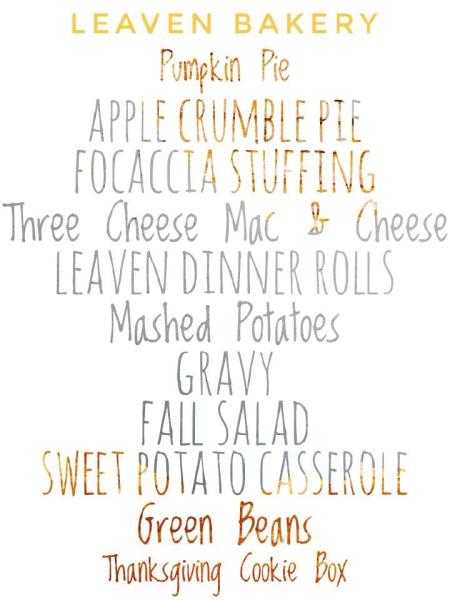 Leaven Bakery
Leaven Bakery has whipped up a special "Everything but the Gobbler" menu for Thanksgiving and has you covered on tasty sides and sweet treats.
You can order up pumpkin pie, apple crumble pie, green beans, Focaccia stuffing, three-cheese mac & cheese, mashed potatoes, gravy, Leaven's dinner rolls, sweet potato casserole, salad and a Thanksgiving cookie box.
Visit LeavenBakery.com to order and pick up by Nov. 23.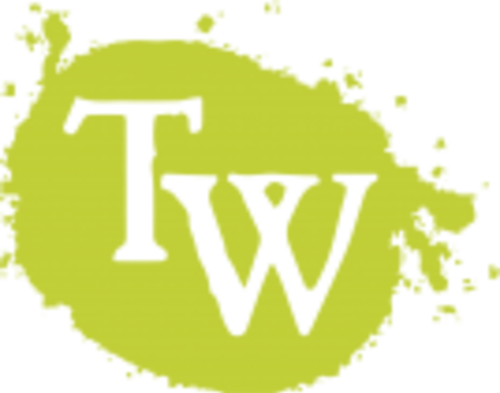 Tumbleweed
Stop by Tumbleweed on State Street in New Albany from 10 a.m. to Noon, Nov. 24 to pick up a hot, traditional Thanksgiving meal, free of charge! A total of 500 warm meals will be available, first come, first served, grab and go.
Other Thanksgiving Fun Options in SoIN: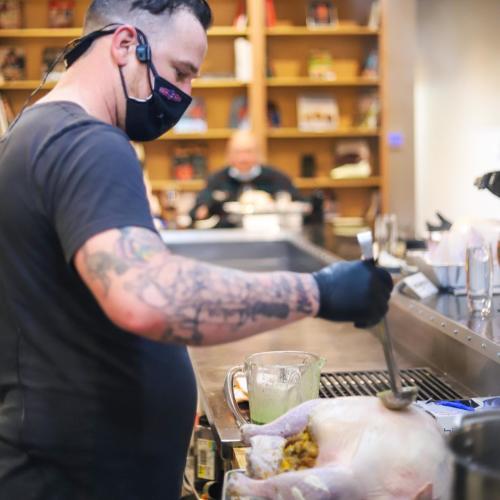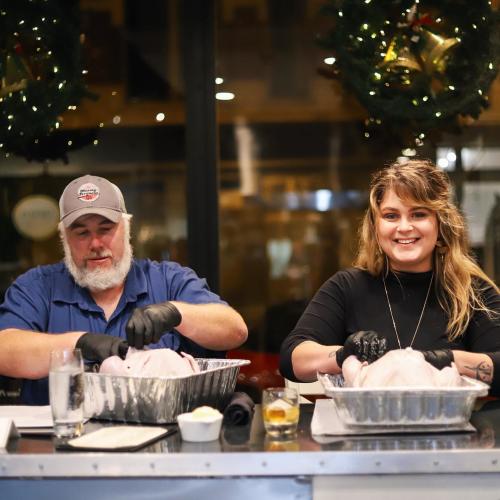 MESA, A Live Dining Show is offering its 6th annual Hands-On Turkey Class with Chef Liz Martino from 6-8:30 p.m., Nov. 23. It kicks off with a cocktail hour from 6 to 7 p.m., followed by the class from 7 to 8 p.m.
Prep a turkey and ingredients at MESA and cook it at home on Thanksgiving Day. Food will be served during the event. Cost is $90. Adults and children welcome.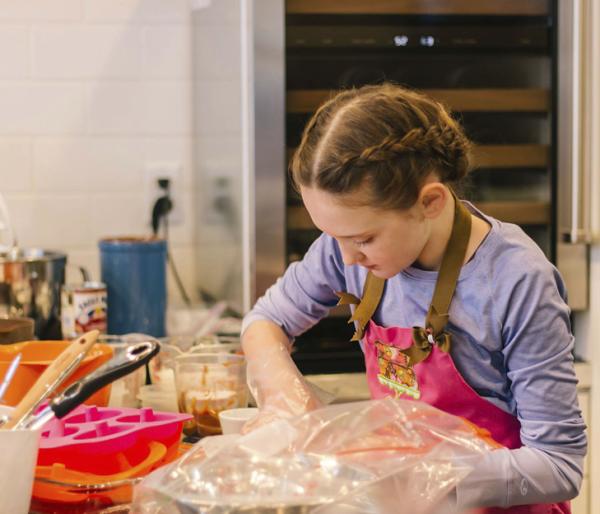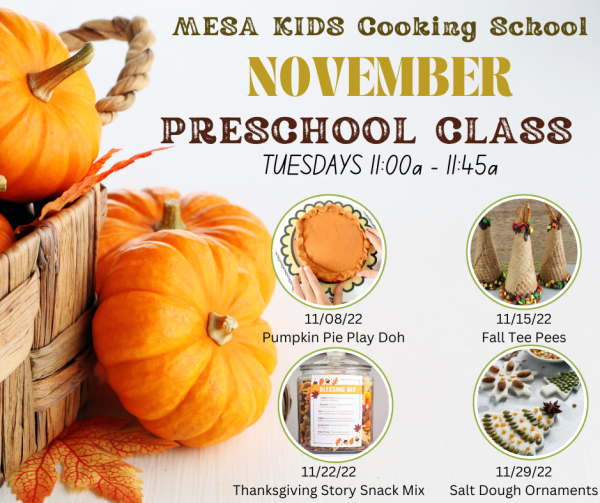 MESA KIDS Cooking School is hosting several cooking and baking classes for ages 5-15 throughout the month of November. The classes cover favorite Thanksgiving sides and sweets. MESA is also offering a weekly pre-school class for ages 3-5. Please visit their website to register and view times, pricing and availability.
Any Thanksgiving meals we missed? Please email details to Katerina@gosoin.com