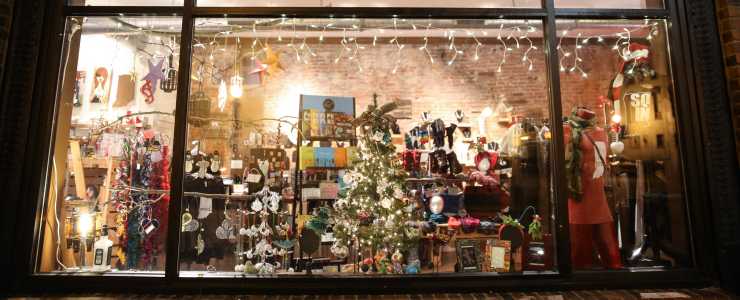 The season of giving is upon us! I love the feeling of giving someone a gift that makes their face light up. Plenty of shops in SoIN can help you get that "wow" reaction with your gift-giving while supporting local small businesses in Southern Indiana!
The local experts at SoIN Tourism are sharing their knowledge of where to get must-have gifts in Southern Indiana.
We asked the SoIN staff where they like to shop for others and where they would want someone to shop for them. Hint hint!
Clint Bryant, Digital Marketing Manager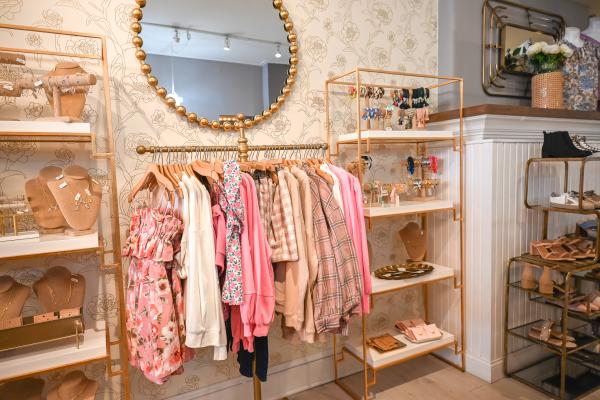 When shopping for gifts, majority of the time I'm shopping for gifts for my wife, so I must make a stop at Dress & Dwell. We live in Louisville, so she doesn't go to New Albany too often but every time she's there she insists on visiting the stylish women's clothing boutique. I, of course, never know what she wants from there, so I always get her a gift card. This way she can get whatever she wants. She's very particular, so this is the easiest gift in the world!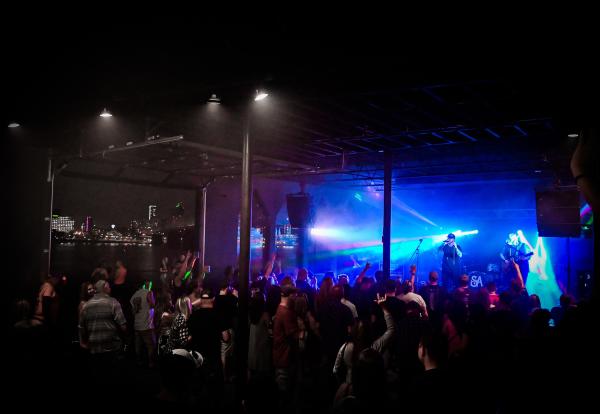 One of the top things I love in life is music! A gift I'd love to receive are tickets to a show at the brand-new music venue in Jeffersonville called The Jefferson. They've been getting some great talent to their venue, which is located along the Ohio River and directly overlooks downtown Louisville. I don't even care who is performing because I'm sure the experience will be great. There aren't many things better than spectacular views, good music, and tasty drinks!
Anna Rosales-Crone, Communications Manager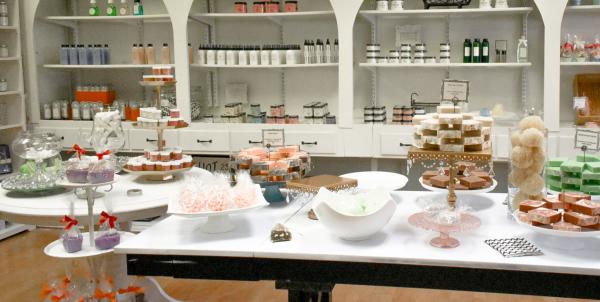 It's tough to beat the thoughtfulness of a handmade gift, not to mention the fun you can have while making them. This year, you can gift crafty with a creation or a gift card from a SoIN location. Wimsatt Soap & Soy Candle Bar offers a fun, candle-making experience where you can pick your own scents and votives. Make and gift a candle or reserve spots at an upcoming candle bar session for a fun date night/friends' night out. Paint some happy little trees and gift your own Bob Ross painting from Fostered Up Art OR give a gift card (from Fostered Up Art or Viva Art) to those in your life who are artistically inclined. Have a Disc Golf lover in your life? Check out Disc Crazy, a full-service disc golf store. Their in-house disc dye bar allows shoppers to customize their discs with their own personal flair.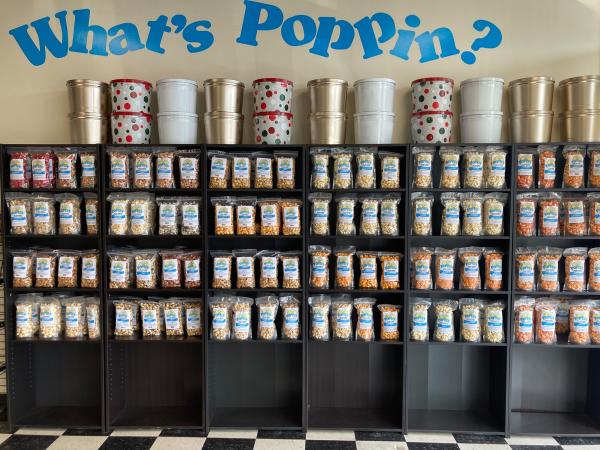 Cozying up with some popcorn and classic holiday movies is one my favorite holiday activities, so I'd love to receive a popcorn tin from Poppin' Flavors Gourmet Popcorn in Jeffersonville! This shop makes delicious popcorn in more than 30 flavors (including my favorite Chicago-style, just in case anyone I know is reading this ….) Popcorn tins always make a great gift for family, friends and party hosts. You can go with a festive, holiday tin, or customize your design to make the gift extra special. Each tin can include up to 3 flavors. Stick with the classic caramel, butter and cheddar combo, or really mix it up with some of their savory or coated options, including bacon cheddar, s'mores, and their best-selling caramel bourbon peanut.
Seth Lieber, Visitor Services Coordinator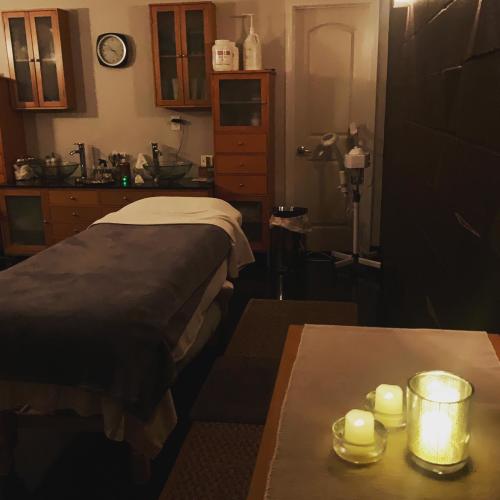 When it comes to holiday shopping I always try and think about the things my wife wants, but also the things she may not get for herself. Pampering it is then! At the Springs Salon and Spa in Jeffersonville, not only can she enjoy her regular hair appointment, but she can add things like massages, manicures, pedicures, and come home with her favorite products from Aveda. I'm going to take all the credit though because I started getting my hair cut there first! 
Sometimes we get so caught up in life that it's easy to forget to check in on the wardrobe. When you look good you feel good, and there is no better place to make you look good than Him and Her. I've always been in search of the perfect t-shirt, and I think I finally found it there. They really have such great items that are high quality and last. I tell friends and family if you can't decide on an item just get me a gift card to Him & Her because I love going there.
Nicole Kraemer, Operations Manager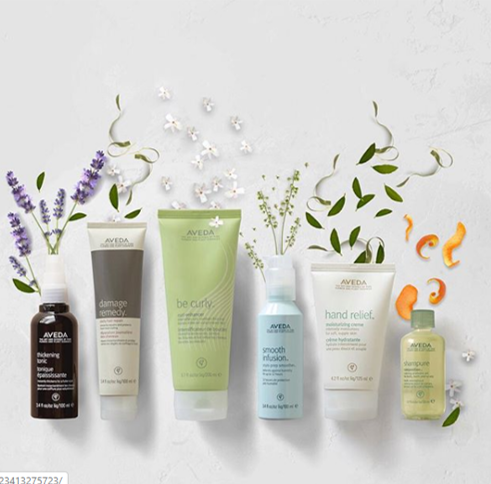 Source: facebook.com/strandzandthreadz
I like to shop for gifts from Strandz and Threadz Boutique in Uptown New Albany. This space is two wonderful stores in one!  Strandz Salon offers relaxing spa packages for men and women that include full-body massages, manicures and pedicures, facials, and scalp treatments. I love the Aveda products they use and sell. Threadz Boutique offers chic women's clothing, jewelry, and accessories, as well as cute home décor. The staff is super friendly and will help you select the right gift.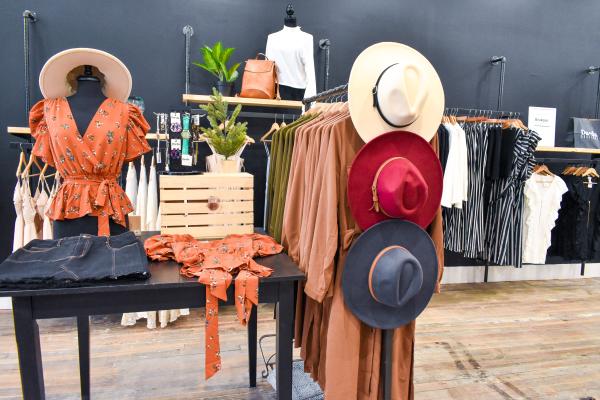 I would like to receive gifts from Da•da Boutique. The racks are filled with edgy fashions, and as a big fan of accessories, the hats and handbags make an ideal gift for the fashionista on your list. You'll also find a great assortment of stocking stuffers.
Todd Read, Trade and Consumer Sales Manager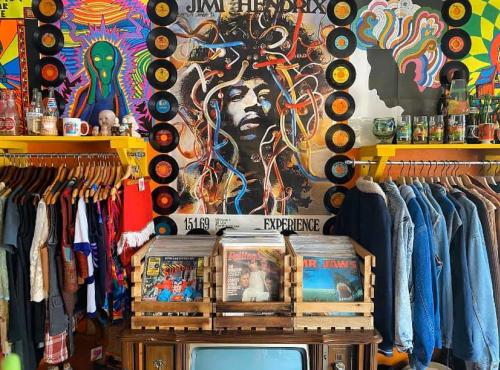 Source: facebook.com/NewAlbanyOddShop
I like to buy gifts for people at the Odd Shop in New Albany.  Specifically, I like to find rare and/or unique vinyl record albums for people, and that's one of the best places in SoIN to find them.  Also, I love taking my daughters there to experience the nostalgia and oddities from my youth.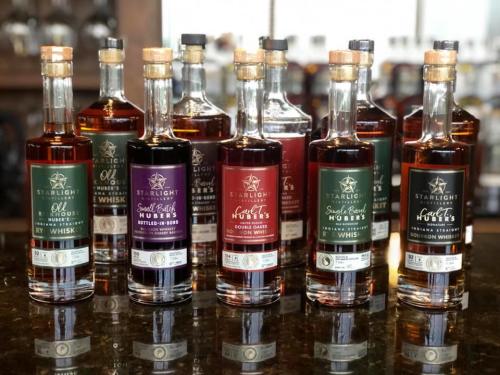 Source: facebook.com/StarlightDistillery
I would like for people to shop for my gift at Starlight Distillery. I would really like to have a bottle of their Bottled-in-Bond Carl T. Bourbon Whiskey. It's one of my favorites in all of bourbon country.  And although I am a rather snobbish bourbon fan, Starlight's Gin is out of this world.
Katerina Guljas, Visual Content Manager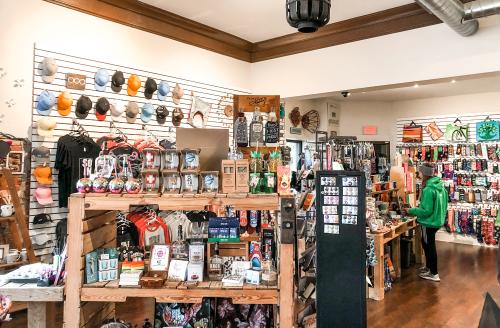 My go-to for fun, unique and weird gifts for anyone in my life is Regalo on Pearl Street in downtown New Albany! From clothing and jewelry, homemade candles, to gag gifts, they've got it all. I will often go here when I am shopping for someone who is hard to buy for and I like to just wander around. Something will always jump out at me that matches their personality perfectly.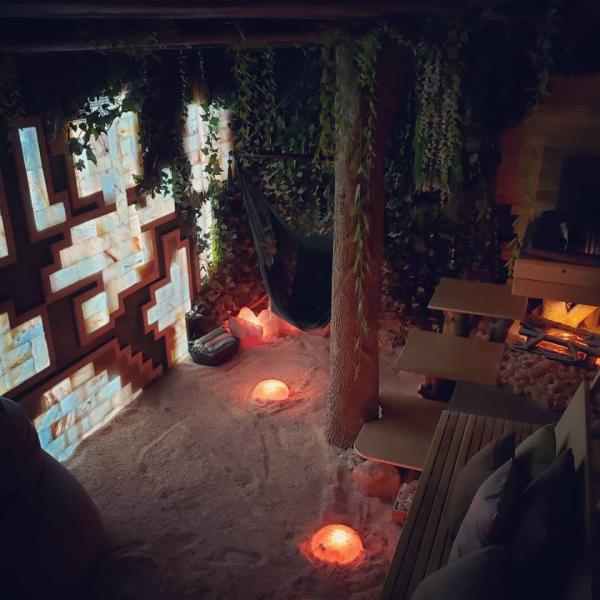 I would like to receive a gift certificate for float therapy and the salt cave halotherapy session at Sukhino Float Center & Salt Cave. It would be a great way to reset in the New Year and start fresh! Float therapy involves stepping into their spacious float rooms and lying back into 10 inches of skin temperature water that's mixed with over 1,000 pounds of Epsom salt. You'll float effortlessly! Not only is floating great for relieving aches and pains in the body, but it's also a blissful break for your brain. To experience the benefits of halotherapy, spend 45 minutes in their playful, peaceful salt cave. Breathe in the salty air while you rest in a treehouse cave environment as you've never seen.
Luanne Mattson, Chief Marketing Officer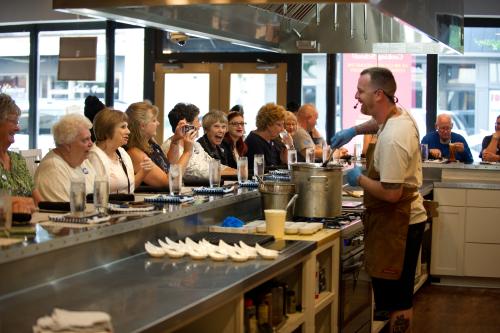 It's tough to choose just one store for holiday shopping. So many fun choices! In my family, we have a lot of great cooks, and I have friends who love a good meal. I'd have to say Mesa, A Live Dining Show for a couple of reasons. One is they can get to know some of our area's chefs. And when I say "get to know," I mean that you can actually talk with the chefs as they prepare the meal that you will eat. The experience is so much fun! Arrive early so you can shop for some high quality cookbooks, aprons and other kitchen accessories.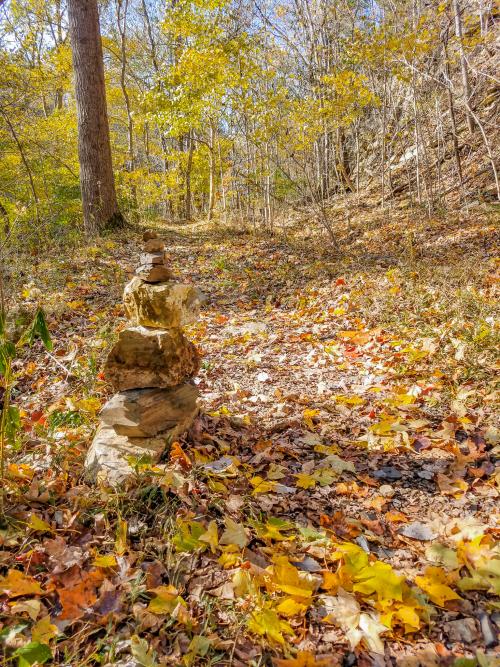 A gift I'd wish for myself? The older I get, the more things I can do without. To me, the thing I crave most is the simplicity of an experience with friends. My perfect gift would be an invitation to a hike followed by lunch or dinner at one of SoIN's restaurants. The hike could be at Charlestown State Park, the Falls of the Ohio, the Ohio River Greenway, Mount Saint Francis or Clark State Forest. The restaurant would be a place where we could sit on the patio taking in a crisp winter day. We'd stay warm with the sun and/or the restaurant's heaters. We'd look out on a view of the downtown or the Ohio River.
Jim Epperson, Executive Director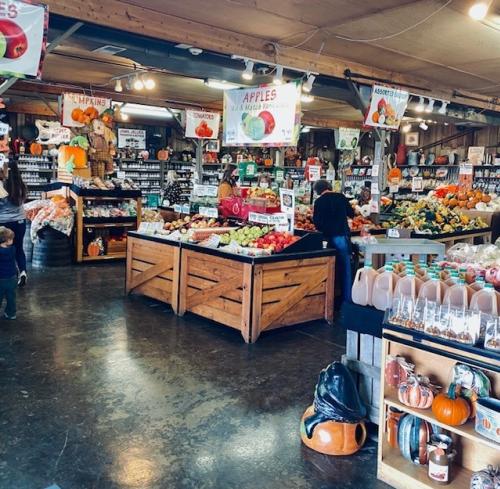 Source: facebook.com/HuberWinery
I particularly like to shop at Huber's Orchard & Winery for my out-of-town family. My daughters and nieces have great memories of going to Huber's as kids.  Sharing food is an important part of our family traditions so the selection of specialty foods, wines, cheeses, and even fall apples still available at Christmas make this a great one-stop-shop for a gift basket.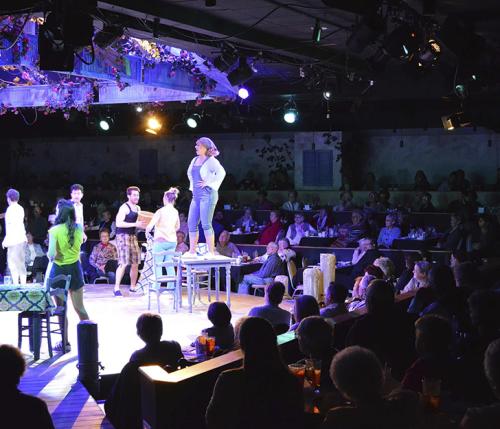 For myself, I prefer experiences over stuff, so I always get excited about a gift card from one of our local independent restaurants or for entertainment like Derby Dinner Playhouse or the Ogle Center.