Jim Epperson: I particularly like to shop at Huber's Orchard, Winery & Vineyards for my out-of-town nieces and their families. They have great memories of going to Huber's as kids when they came to visit my parents.  Now, they are grown and are definitely "foodies," so the selection of specialty foods, wines, cheeses and even fall apples still available at Christmas make this a great one-stop shop for a gift basket.

Huber's Orchard, Winery & Vineyards
19816 Huber Rd.
Starlight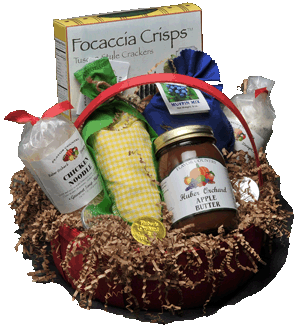 Kate Kane: One of my favorite places to shop is Choices Boutique in Jeffersonville. They have such cute things not only to wear, but for home décor, as well. I love jewelry, and I find Choices' has a really good selection of Lotti Dotties, which is interchangeable magnetic jewelry. Since I change my accessories like I change my mind (often), this is perfect for me! They cater not just to IU fans but to Louisville Cardinal and Kentucky Wildcat fans. You always find helpful staff who are warm and engaging.

Choices Boutique
437 Spring St.
Jeffersonville

Regina Walker-Tekulve: Have a fashionista in your life? Mariposa Consignments in downtown New Albany is a treasure trove! I love Mariposa's selection of gently used clothing, purses, shoes and boots, and accessories like jewelry, scarves, and sunglasses. Mostly, I love buying current designer fashion without the designer price! Mariposa carries vintage clothing and jewelry as well—perfect for costume or holiday parties. Gift certificates from Mariposa will allow the person to experience Mariposa for themselves.

Mariposa Consignments
222 Pearl St.
New Albany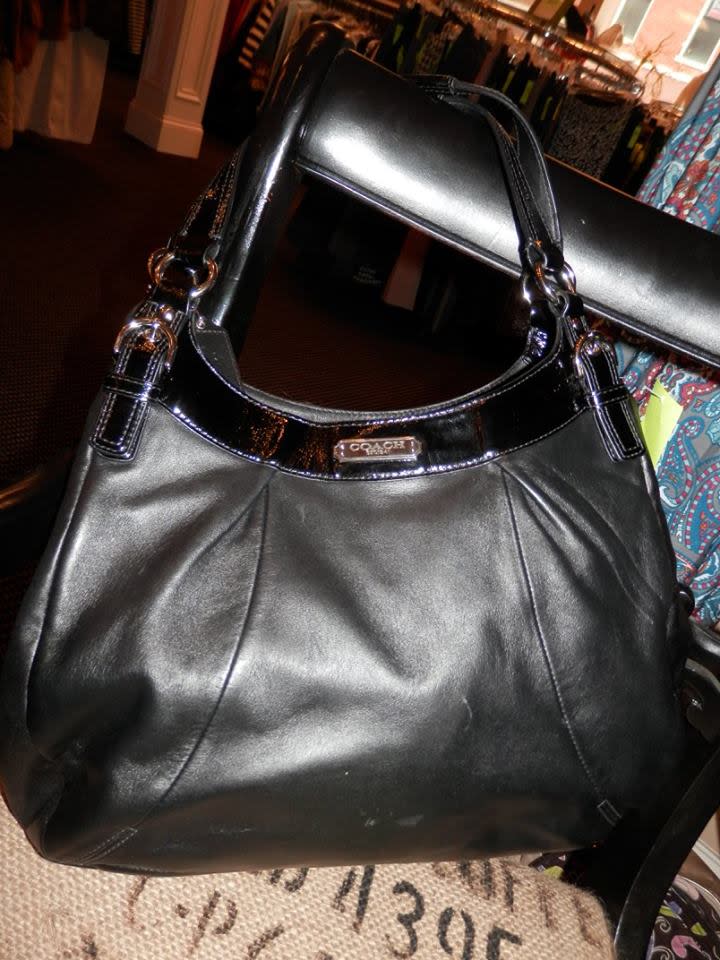 Luanne Mattson: The jewelry I wear most often are pieces I've purchased from independent artists. When I wear those copper teardrop earrings I bought from Copper Moon Gallery, someone compliments them. So, I know there's a pretty good chance that a gift from Copper Moon Gallery will be well received. Owner Kim Johnson works with fantastic artists who are local as well as from the Carolinas, Tennessee, and points beyond. I'm drawn to the jewelry she carries, but if you're looking for interesting paintings, wine racks, or home décor, Copper Moon Gallery has beautiful ideas that will surely elicit oohs and ahs.

Copper Moon Gallery
221 Pearl St.
New Albany

Todd Read: My favorite store to shop at during the holiday season is Regalo in New Albany.  Regalo is the destination for unique gifts with enough character to impress any loved one. From t-shirts showing love for Southern Indiana to socks the word "Bacon" emblazoned on them, Regalo has a gift for everyone on your list. Shopping local is fun at Regalo, and you boost our regional economy in the process!

Regalo Gifts
234 Pearl St.
New Albany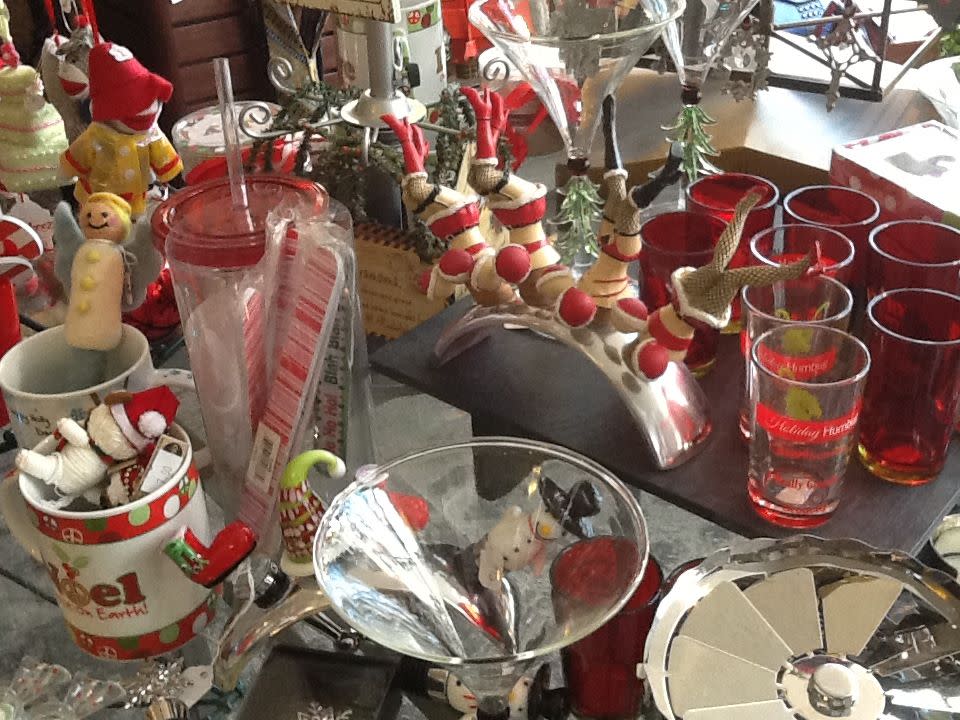 Nicole Kraemer: Strandz and Threadz are two wonderful stores in one!  Strandz Salon offers relaxing spa packages for men and women that include full body massages, manicures and pedicures, facials and scalp treatments. I love the Aveda products they use and sell. Threadz Boutique offers chic women's clothing, jewelry, and accessories, as well as cute home décor. The staff is super-friendly and will help you select the right gift. 

Strandz Salon and Threadz Boutique
322 Vincennes St.
New Albany

Jennifer Abbott: Derby Dinner Playhouse gift shop has snazzy jewelry, fun scarves, funky figurines and more. Popular jewelry items are necklaces, earrings and bracelets, and you can find them in moderately priced sets. There is plenty of team jewelry, so fans can always show their team spirit. Choose a whimsical watch or printed scarf or capture someone's personality with a funky figurine or plaque to make them smile. Just like Santa's elves the gift shop is small but full of zest and fully stocked. The gift shop, in the theatre's lobby, is open during performances, which is almost daily until Dec. 23. If you can't find anything in the gift shop, you can always get a Derby Dinner gift certificate!

Derby Dinner Playhouse
525 Marriott Dr.
Clarksville
Shirley Bell: A gift basket or gift certificate from Springs Salon and Spa makes a wonderful "pamper yourself" gift for men or women. Springs Salon and Spa offers a variety of packages that include massages, pedicures, manicures, facials, and a hydro skin soak. They also have gift sets available that include make-up, nail color, natural soaps, and Neuma and Wella products.

The Springs Salon and Spa
234 Spring St.
Jeffersonville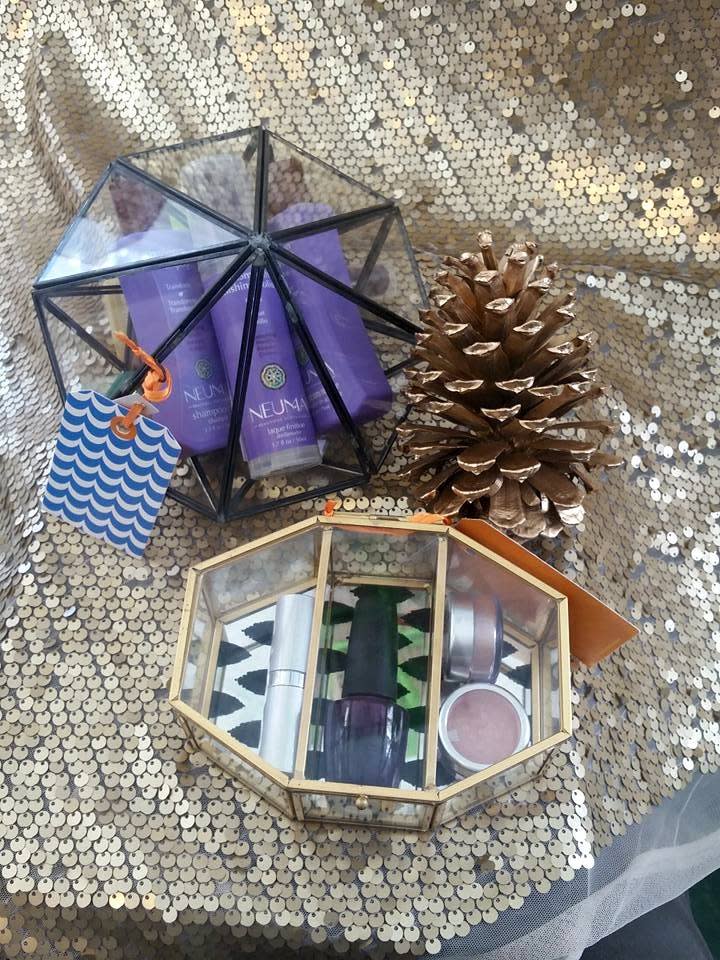 Visitor Information Staff, Mike Johnson, Mikael Attebury, Bob Jeffers, and Nick Perez: The Southern Indiana Visitors Center welcomes travelers looking for information on Clark and Floyd Counties. But have you ever thought of an Indiana souvenir for a holiday gift? The gift shop has books, t-shirts, and art that you can buy to take home for your friends and family!  Share your love of Indiana with a Southern Indiana is SoIN logo coffee mug, Indiana shot glasses, or a "Keep Calm and Visit So IN" t-shirt. For history lovers, "Hoosiers: A New History of Indiana by Dr. James H. Madison" makes a great holiday gift.

Southern Indiana Visitors Center
305 Southern Indiana Ave.
Jeffersonville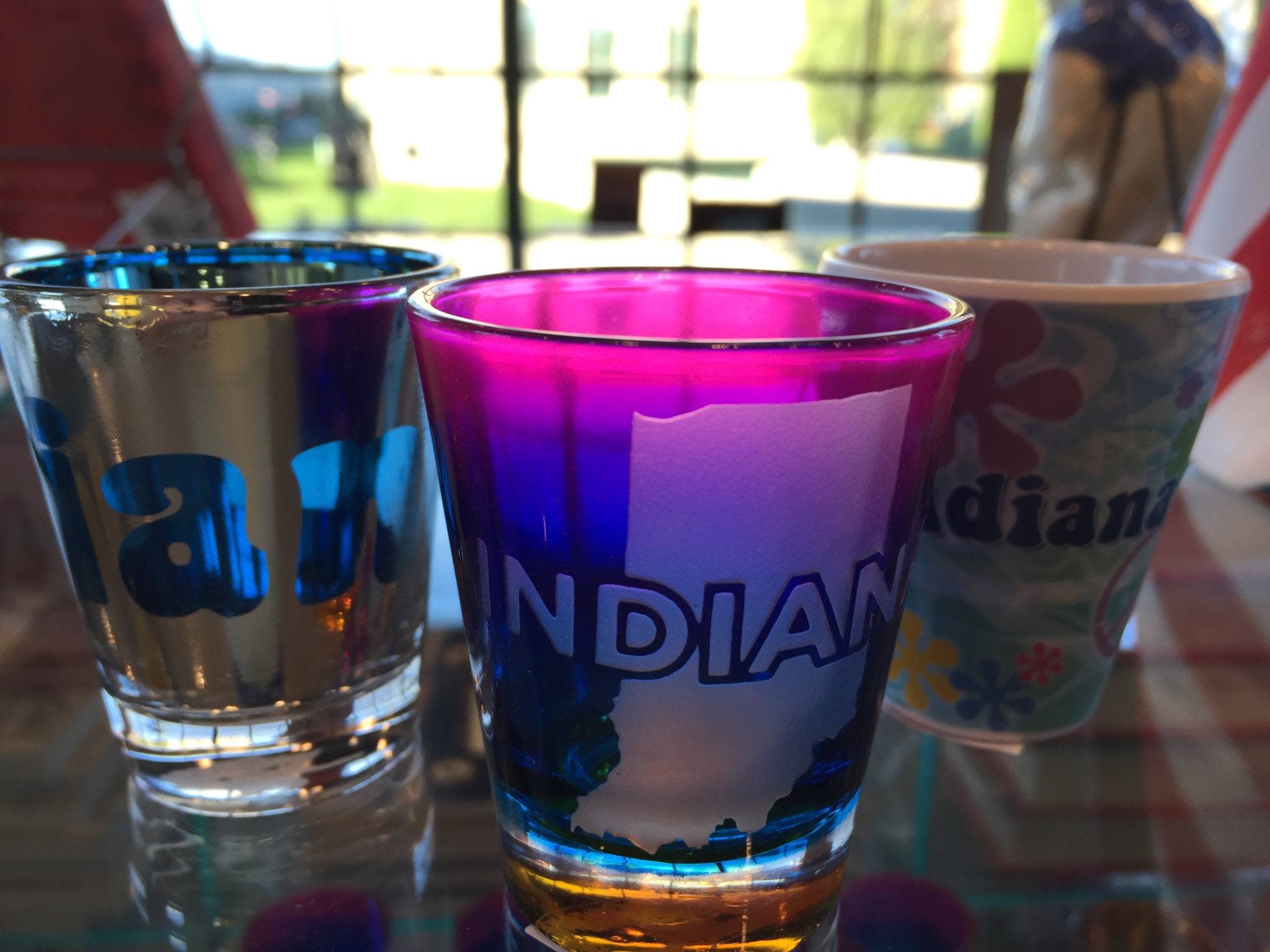 Bonus pick from Luanne Mattson: 
If you're buying a gift for someone who loves the holidays, why not find a locally-made star tree topper from Pearls on Pearl in New Albany? Two 8" wide pieces slide together to make a full star, then slide apart for easy storage. Pearls on Pearl works with local artists and artisans. Just recently, they have ventured into beekeeping. They now have New Albany Honey for sale. What a great way to buy local!

Pearls on Pearl
214 Pearl St.
New Albany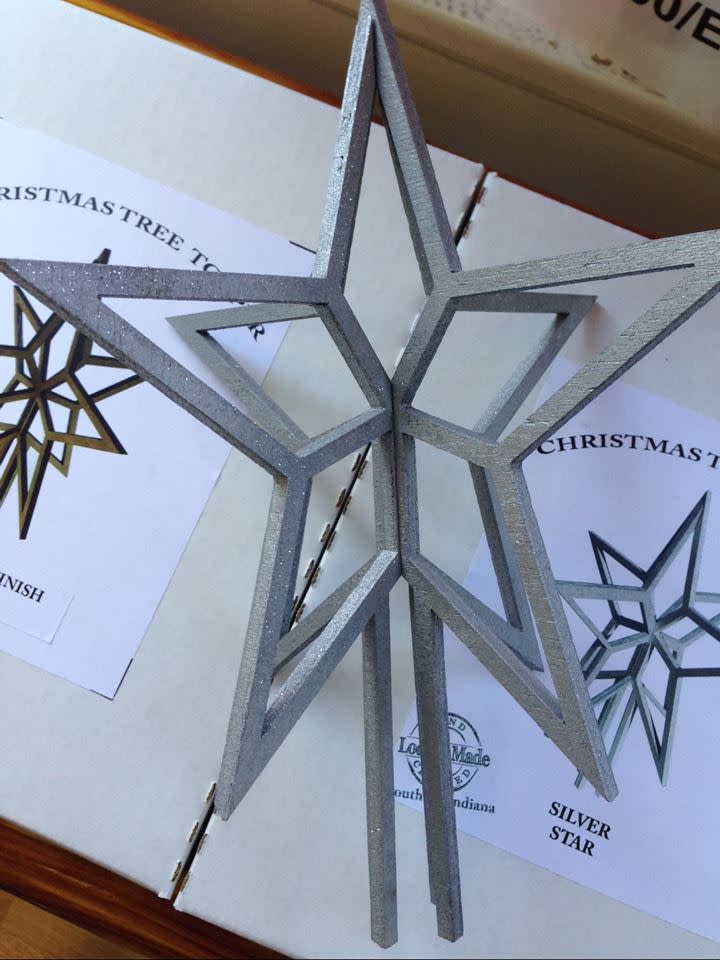 For more unique gift ideas, visit our  shops listing page for Clarksville, Jeffersonville and New Albany!