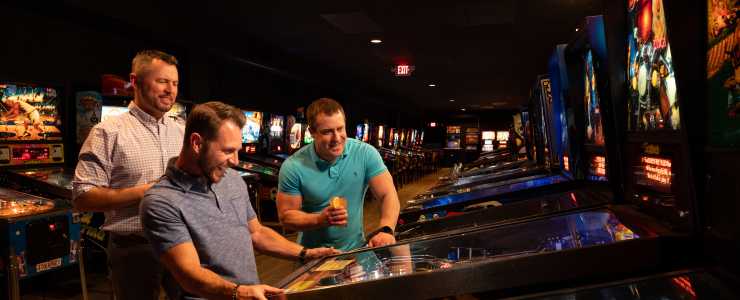 The hype, the anticipation, the angst… it's a GUY's trip! One of the best things to look forward to each year, at least for me it is.  
These getaways are one of a kind. I believe guys' trips are a must thing to do once a year. They can help you recalibrate as you spend some time away from normal life and get to hang with your pals.  
People have jobs, they have families, and they have a life, but sometimes you just need to get away with the bros.   
What To Do 
If you're like me, you like some of the following: Guns, gambling and golf! Yes, there are other things, but below are some of the best "guy" things to do in Southern Indiana.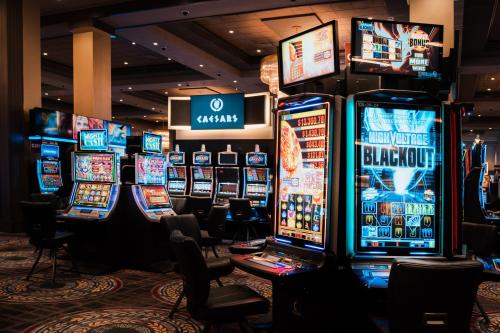 Image Source: https://www.facebook.com/CaesarsSouthernIndiana
Gambling
Get ready to roll the dice and try your hand at some table games, slots or sports betting at Caesars Southern Indiana.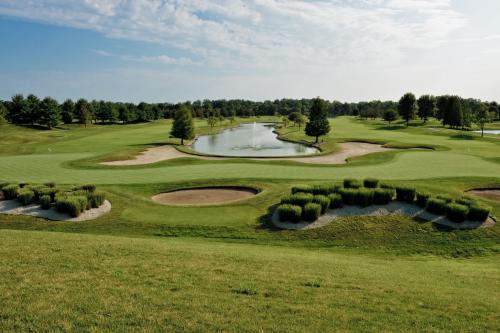 Golf
Southern Indiana offers plenty of golf in the region but be sure to check out Champions Pointe and Covered Bridge. New Albany native and Masters Champion Fuzzy Zoeller designed both courses.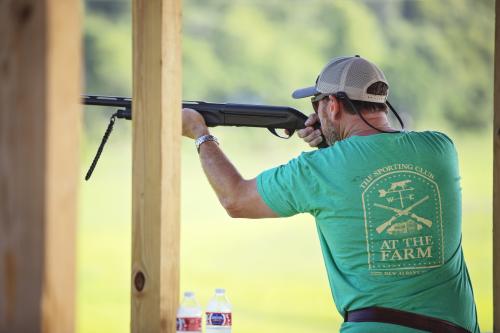 Sporting Club at the Farm
There's nothing more that screams "dude stuff" than shooting guns. Sporting Club at the Farm offers skeet shooting, upland game hunting, archery, fishing and more.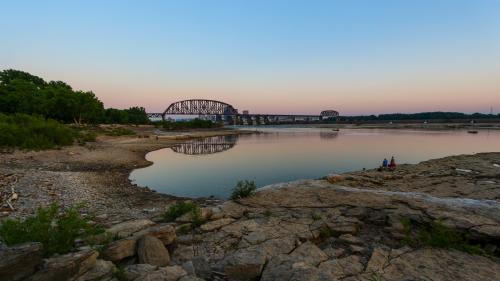 Fishing
Beautiful weather, good company and relaxation…that's what fishing is all about. Check out these 7 spots for fishing.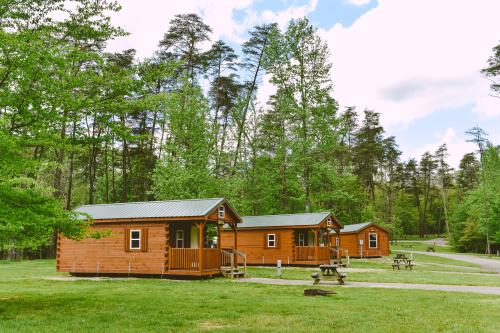 State Parks 
There are three state parks in SoIN: Charlestown State Park, Clark State Forest, and Falls of the Ohio State Park. Each park offers something slightly different than the other. Between these parks, you'll be able to find swimming, hiking, fishing, horseback riding, camping and more. Deam Lake State Recreation Area, part of Clark State Forest, provides access to the Knobstone Trail, Indiana's longest hiking trail.
*Bonus: Most of the time you can't talk about Southern Indiana without mentioning Louisville's close proximity to the area. Kentucky has all things bourbon, horses and basketball!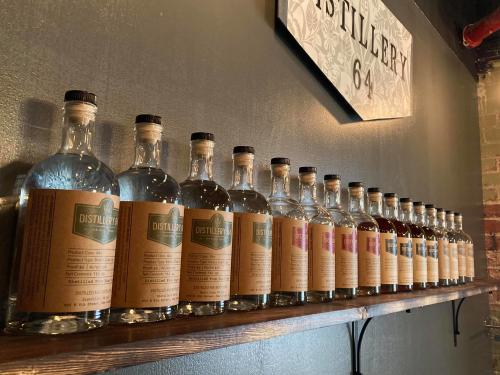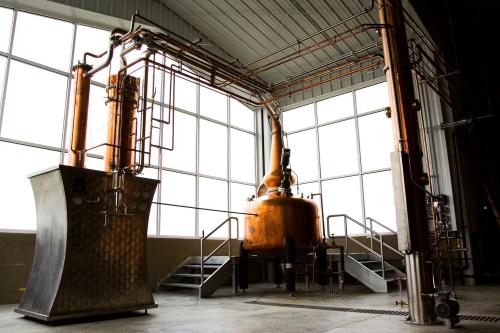 If you're looking for bourbon, be sure to check out Angel's Envy Distillery, Kentucky Peerless Distilling Co. or Evan Williams Bourbon Experience, just to name a few. Or stay on the Indiana side of the river and check out Starlight Distillery and Distillery 64.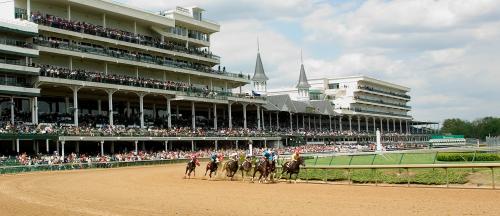 While in this part of the country, it's almost a must to visit Churchill Downs, home of the Kentucky Derby. They offer daily and weekly races depending on the time of year, so why not try your hand at betting the ponies and see if luck is on your side? You know what they say, right? "Getting Lucky in Kentucky."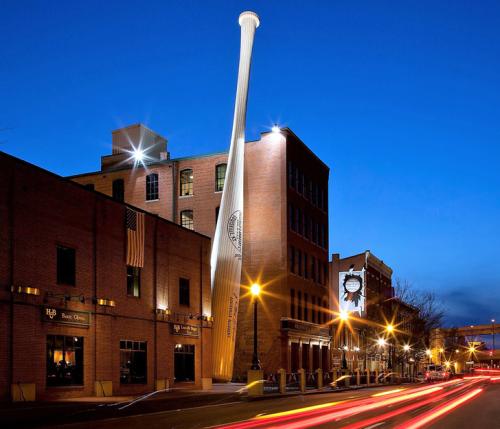 My favorite thing in the world is sports, so if you and your "team" want to watch a game, then make your way to Louisville City FC and Racing Louisville FC (soccer), Louisville Bats (baseball) or see the Louisville Cardinals (college athletics) during a home game. If all teams are away, you can still get your sports fix at the Louisville Slugger Museum & Factory or the Muhammad Ali Center.  
Where To Eat & DRINK 
I'm a big bar food guy. I would say pizza, wings and burgers are my three favorite foods. Here is my list of the top spots in SoIN to grab some grub, watch a game, and of course, drink!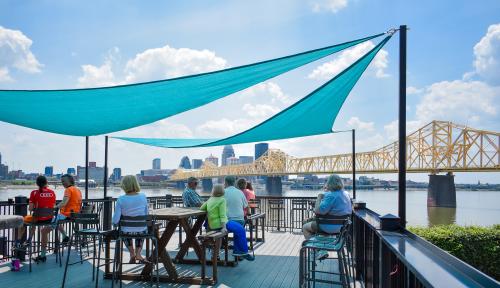 Upland Brewing Co.  
Enjoy a local Indiana beer on the riverside.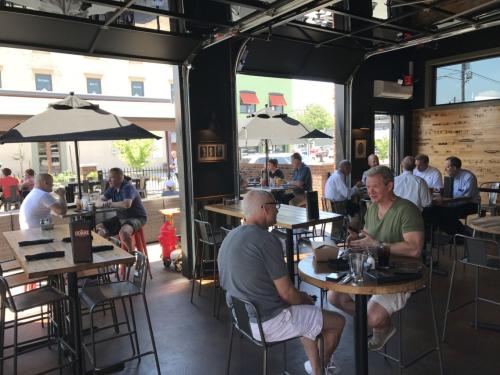 The Exchange Pub + Kitchen 
One of the top rated restaurants in New Albany, according to Yelp.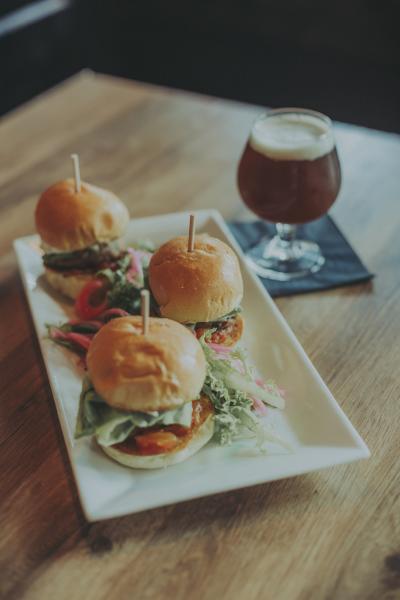 The Red Yeti Restaurant & Brewpub 
My personal favorite place to eat in downtown Jeffersonville.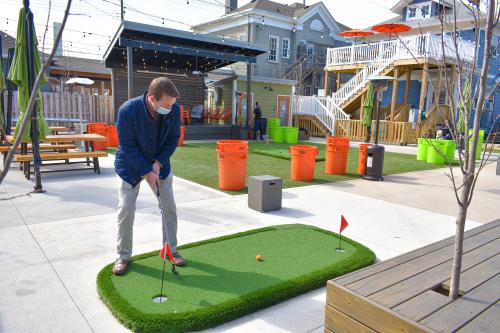 Union Restaurant & Gameyard 
A place to play games while you eat and drink.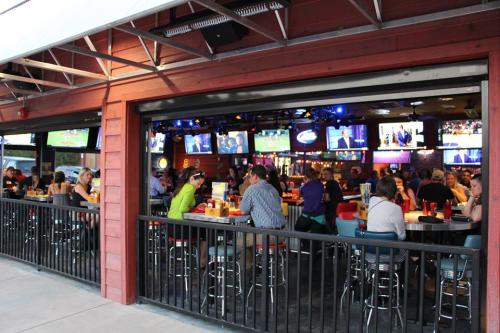 Bubba's 33 
A great neighborly bar to watch a game.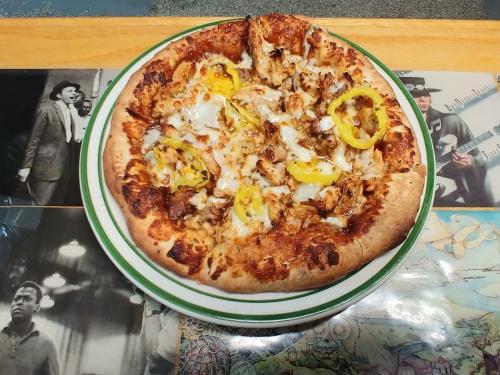 Image Source: https://www.facebook.com/The-Charlestown-Pizza-Company-219091307325
Charlestown Pizza Company 
Pizza joint out in the country.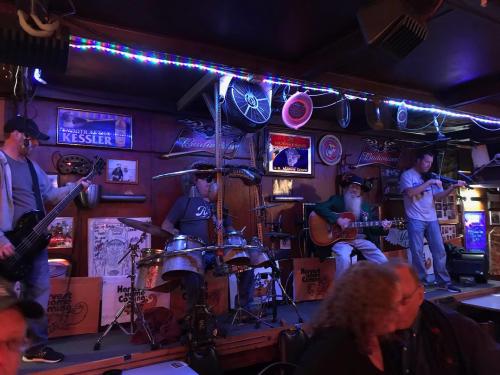 Hugh E. Birs 
Local dive bar known for live music.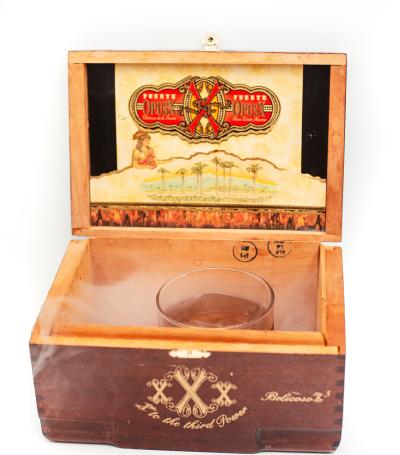 Match Cigar Bar 
If you want that perfect pair: Cocktail and a cigar.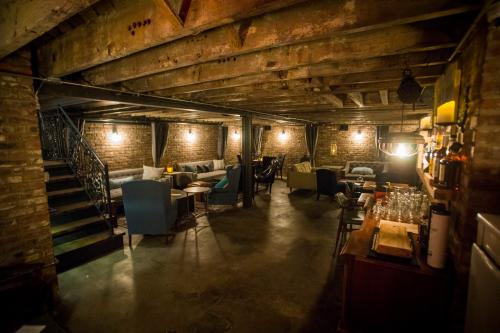 Brooklyn & the Butcher 
If you enjoy the finer things and upscale flair.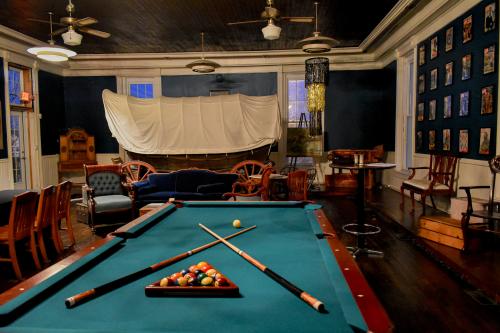 The 1894 Lodge 
For steak lovers.  
*Honorable Mentions: 
Where To Stay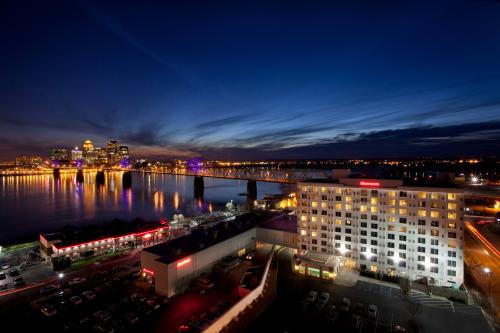 Clark and Floyd County have numerous hotels to choose from, so here's a list of hotels in great locations around top-tier attractions! 
Riverside: Sheraton Louisville Riverside Hotel 
Close to the casino: Hampton Inn by Hilton New Albany Louisville West 
Near downtown Jeffersonville bars: TownePlace Suites 
River Ridge adjacent: Hilton Garden Inn Jeffersonville & Fuzzy's The 15th Club Food & Spirits (Yes, that Fuzzy)
Close to Clarksville eateries and shops: Best Western Plus Louisville North 
Great location to golf courses: Ramada Sellersburg, Louisville North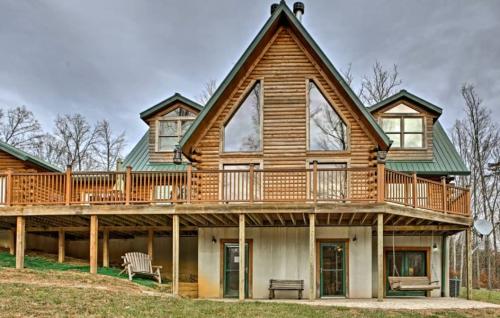 *Bonus: Heavenly Hills Lodge