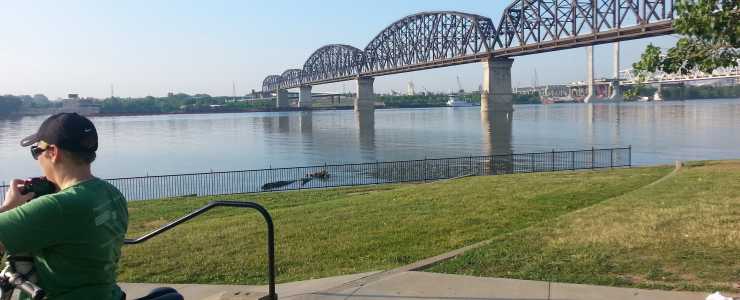 Updated April 11, 2018
Looking for ways to get active? Invigorating riverside activities abound in historic Clarksville, Jeffersonville, and New Albany, Indiana. Here, you can walk or bike along or even over the beautiful Ohio River and feel a cool breeze as you take in the river and Louisville skyline views. Trek through time-preserved forests, hillsides, and on ancient fossil beds. You'll find riverfront fun this summer on the Ohio River in Clark and Floyd counties.

Bike It.

Walk, ride a bicycle, jog, and picnic along the Ohio River Greenway green spaces, trails, and paved pathways lining the river cities of New Albany, Jeffersonville and Clarksville. With paths ranging from 1.4 to 2 miles, you'll get stellar views of the Louisville skyline and the river. Don't have a bicycle of your own? Rent a bicycle from Louvelo which has three stations to rent from in downtown Jeffersonville. 

Bridge It.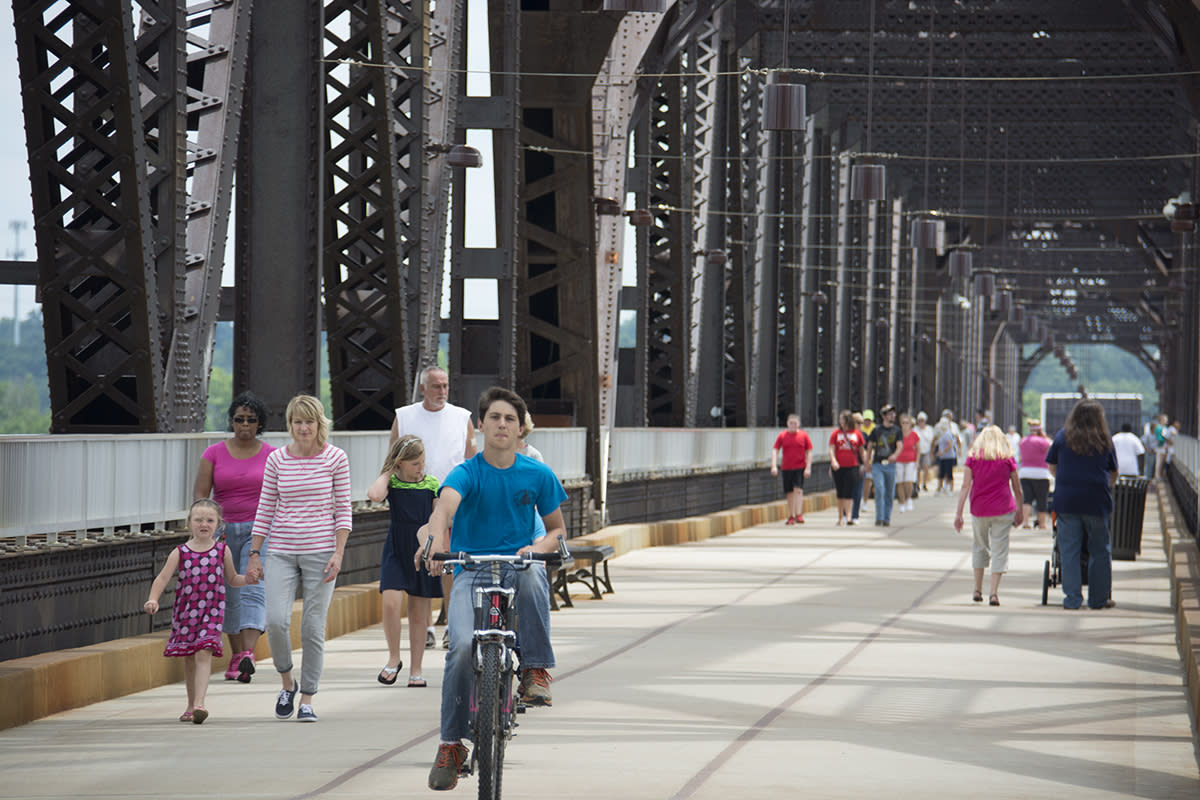 Once a busy railroad bridge, you can now walk or bike across the Ohio River on the Big Four Pedestrian and Cycling Bridge. Walk across the water from Jeffersonville to Louisville and enjoy two states, two cities, in one day.  Whether you walk or bike the entire one-mile stretch, the Ohio River view is stunning. Afterward, visit adjacent Big Four Station Park before heading to historic downtown Jeffersonville to dine, shop, or listen to live music at RiverStage. Located at the foot of Big Four Bridge, Pearl Street Treats frozen yogurt shop will greet you with its yummy-ness.

Walk It.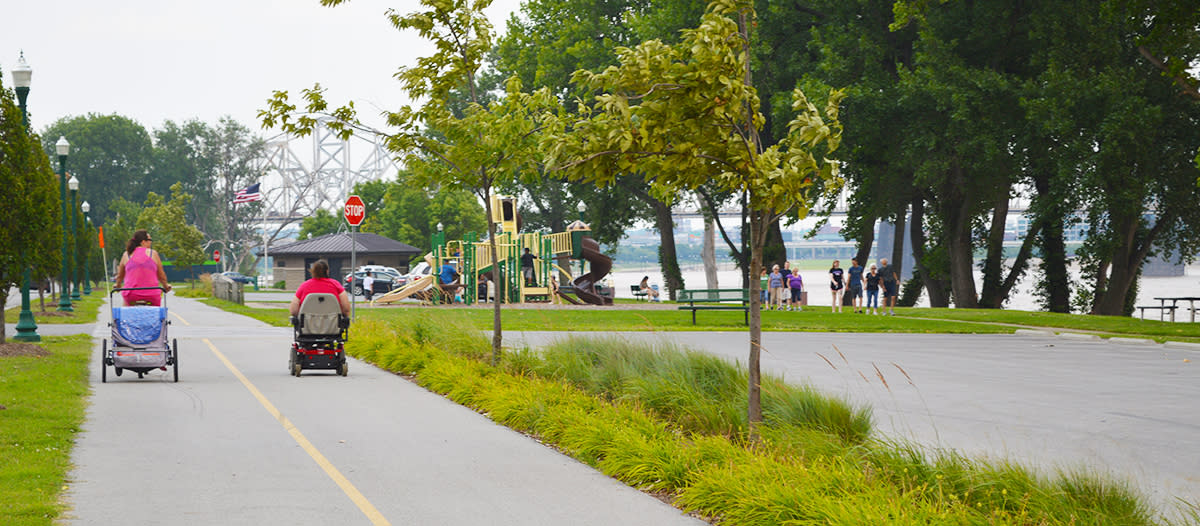 Clarksville's Ashland Park rewards you with a picturesque, tree-framed Louisville skyline view. Bring your binoculars or camera to Ashland Park, which is also home to wildlife habitat. Take advantage of the shade and picnic tables for family get-togethers or a romantic picnic. For more refined riverside dining, walk to Riverside Drive's "restaurant row," just under a mile away. Speaking of restaurants—after a stroll or brisk walk along New Albany's levy, head to historic downtown New Albany's foodie scene.  There you'll find ethnic dining spots – everything from barbecue to sushi, from Cuban cuisine to breweries and pub food – all within a four-block radius.  

Hike It.

Hike any of the seven hiking trails in Charlestown State Park which is adjacent to the Ohio River. Whether you prefer rugged, moderate, and easy, you'll wind through wooded acreage, scenic vistas, and alongside Fourteen Mile Creek, an Ohio River tributary. You can also enjoy bird watching, camping, and fishing at this 15,000-acre Indiana State Park. If you're looking to dig yourself in, trek the 390-million-year-old Devonian fossil beds at the Falls of the Ohio State Park in Clarksville. These fossil beds are actually underfoot so you can see remnants of the sea life once inhabited the Ohio River area.