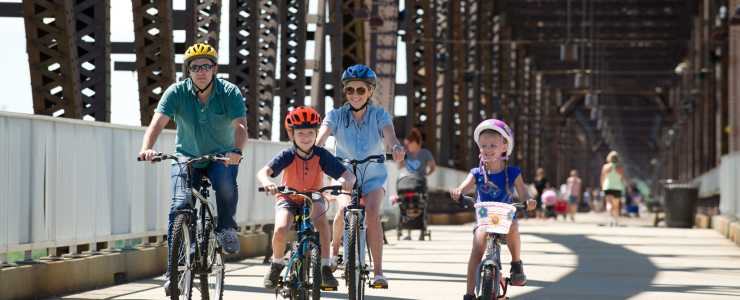 In the new year, I want to…
stay healthy.
travel more.
scratch three things off my bucket list. 
If you're like me, you might just leave your goals behind when you're on the road and out of your routine. To help, we compiled a cheat sheet for Southern Indiana places that can support you when you're trying to reach your goals. Whether you're traveling for work or play, keep in mind we have easily accessible and state-of-the-art wellness facilities to keep you on course during your stay. 
Best of luck, and don't forget to pack your resolutions!
Healthy Bites 
Here are some great eatery options in Southern Indiana offering healthy dishes that are not only good for you but tasty, too!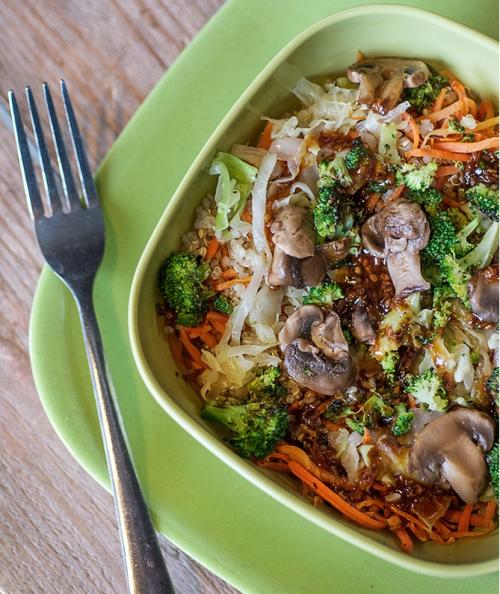 Seeds and Greens Natural Market & Deli 
The local health food store is also home to a café serving up an array of wellness-friendly salads, sandwiches, soups and sides.
(812) 944-3800 
207 W. 1st St., New Albany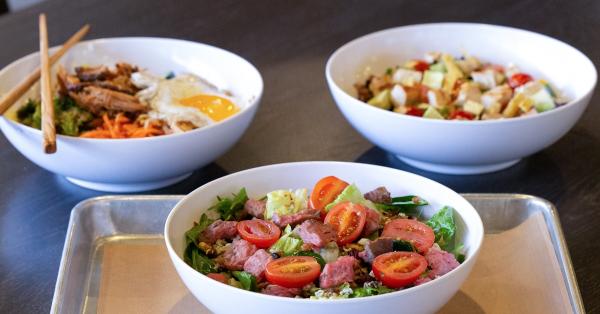 Source: https://www.facebook.com/CoreLifeEatery1225VeteransPkwySte100ClarksvilleIN/
CoreLife Eatery 
CoreLife believes food affects how you feel and perform, so that's why they make everything from scratch with real, whole foods and ingredients free from GMOs, trans fats, artificial flavors and additives and sweeteners. The menu features vegan, vegetarian, gluten-free, Keto, Paleo and Whole30 options. Order up fresh, hearty salads, grain bowls, bone broth bowls, rice bowls, soups and protein-packed plates.
(812) 670-5680 
1225 Veterans Pkwy., #100, Clarksville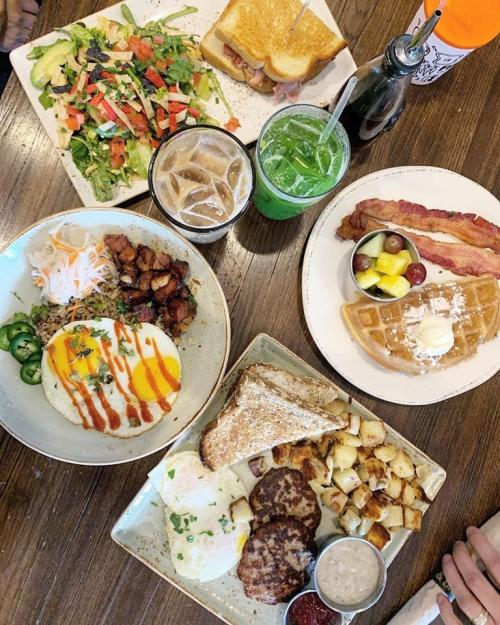 First Watch 
The breakfast, brunch and lunch spot features health options such as steel cut oatmeal, a superfoods bowl and avocado toast.
(812) 575-3447 
1205 Veterans Pkwy., Clarksville 
Jeff City Mix
Kick off your day with a protein-packed doughnut and protein coffee, smoothies and energy-boosting teas full of antioxidants and vitamins.
2903 E. 10th St., #5, Jeffersonville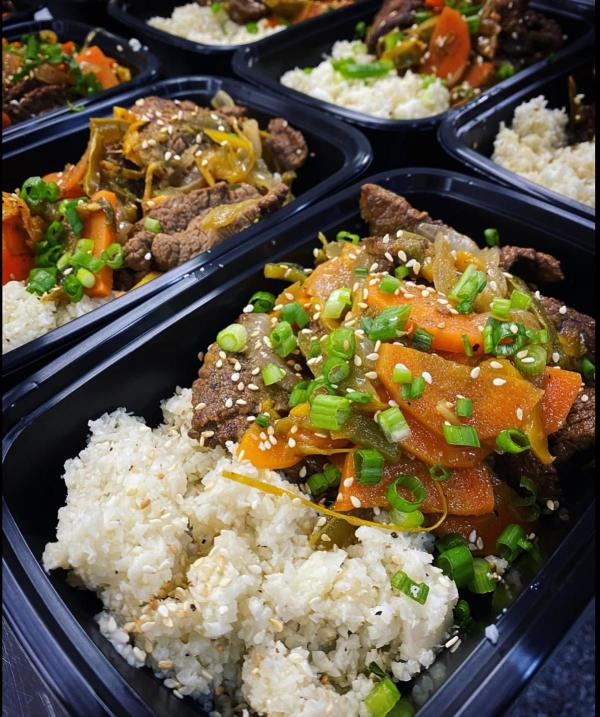 Ready Set Prep'd
For health-conscious and tasty options, head over to this New Albany meal prep service spot for healthy, ready-to-eat, chef-driven meals that are macro-portioned and fit into several diets and lifestyles. And, most of the meals can be modified to fit gluten-free, dairy-free, low carb, vegetarian and vegan diets, too.
(812) 725-7720
1222 State St., #4, New Albany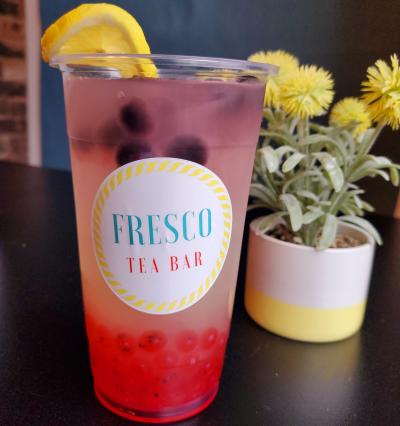 Fresco Tea Bar
In addition to more than a dozen classic and seasonal Boba Tea flavors, Fresco Tea bar is a great place to stop for a wellness drink to boost immunity or recovery after a workout. 
(812) 590-2166
223 Pearl St., Jeffersonville
2441 State St., New Albany
Be Well  
Care for yourself so you may care for others.  
Heart 2 Heart Wellness
Heart 2 Heart specializes in mental health therapy, therapeutic yoga and healing touch massage. They believe that a holistic approach to self-care is the key to living your best life.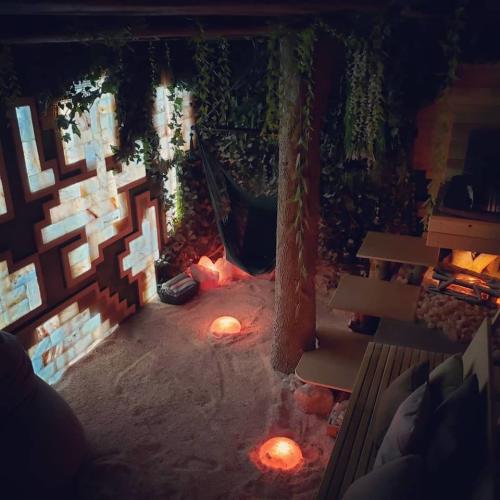 Sukhino Float Center
Located in the Kalu Center in downtown New Albany, Sukhino offers floatation therapy and halotherapy, both of which are centered around the therapeutic properties of salt, in its various forms. Float therapy involves stepping into their spacious float rooms and lying back into 10 inches of skin temperature water that's mixed with over 1000 pounds of Epsom salt. Float effortlessly for up to 90 minutes, enjoying silence or music, colorful lights, or pure darkness. Not only is floating great for relieving aches and pains in the body, but it's also a blissful break for your brain. To experience the benefits of halotherapy spend 45 minutes in their playful, peaceful salt cave. Breathe in the salty air while you rest in a treehouse cave environment as you've never seen. Halotherapy is not only relaxing and rejuvenating, but it can be helpful for respiratory and skin conditions.
(812) 670-5040
802 E. Market St., New Albany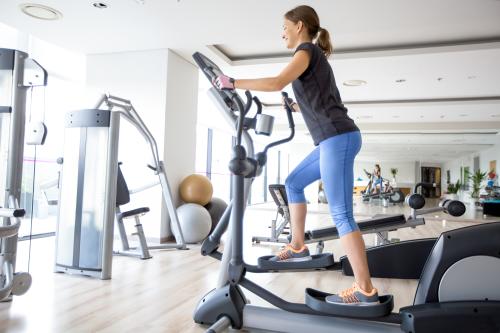 Hotels with Access to Fitness 
Consider these two-for-ones. Not only are these hotels equipped with fitness centers, but they are also located near some of our top outdoor attractions. This will give you a choice of working out inside or outside. Walk along the Ohio River on 7.5 miles of the Ohio River Greenway or rent a bike and take a trip across the river on the Big Four Bridge, connecting Southern Indiana to Louisville's Waterfront Park. Or how about a simple stroll through scenic Charlestown State Park? Wherever you land, try these hotels for indoor and outdoor fitness options. 
Candlewood Suites 
(812) 284-6113 
1419 Bales Blvd., Clarksville 
 
Days Inn and Suites 
(812) 288-7100 
354 Eastern Blvd., Jeffersonville 
Fairfield by Marriott Louisville Jeffersonville
(812) 913-1610
3000 Gottbrath Pkwy., Jeffersonville
Fairfield Inn & Suites New Albany
(812) 920-3220
108 Daisy Summit, New Albany
 
Hampton Inn Louisville North/Clarksville 
(812) 280-1501 
1501 Broadway, Clarksville 
Hilton Garden Inn
(812) 670-5065
4900 Water Tower Rd., Jeffersonville
 
Quality Suites 
(812) 282-2100 
360 Eastern Blvd., Jeffersonville 
 
Suburban Extended Stay 
(812) 283-9696 
1620 Leisure Way, Clarksville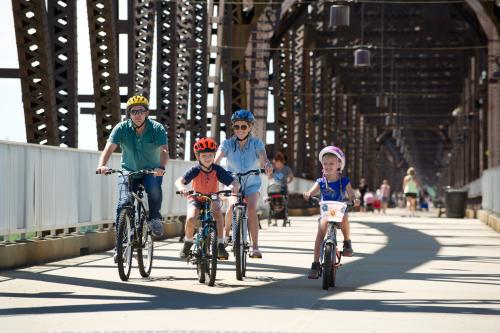 Hotels and Inns Near the Big Four Pedestrian Bridge 
Fairfield Inn & Suites Louisville North 
(812) 280-8220 
619 N. Shore Dr., Jeffersonville 
 
Sheraton Louisville Riverside Hotel 
(812) 284-6711 
700 W. Riverside Dr., Jeffersonville 
 
TownePlace Suites Louisville North 
(812) 914-4100 
301 W. Maple St., Jeffersonville 

Stay Near Charlestown State Park  
Cobblestone Hotel & Suites 
(812) 256-5400 
2201 Grace Ave., Charlestown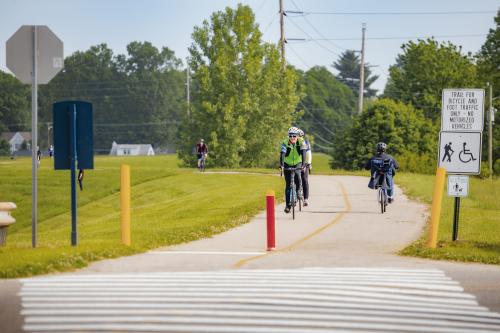 Ohio River Greenway​​​: Hotels Nearby 
Hampton Inn by Hilton New Albany Louisville West
(812) 945-2771
411 W. Spring St., New Albany
Holiday Inn Express 
(812) 944-4600 
506 W. Spring St., New Albany 
 
Radisson Hotel Louisville North
(812) 283-4411 
505 Marriott Dr., Clarksville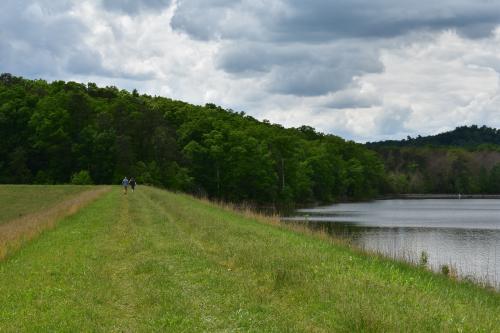 Clark State Forest 
2 Service Rd. 
Henryville, IN
Deam Lake State Recreation Area 
1217 Deam Lake Rd.  
Borden, IN
Gateway Park 
500 Little League Blvd. 
Clarksville, IN 
Greenway Park 
400 Market St.
Charlestown, IN
Work it Out 
When it's time to work up a sweat, check out any of these fitness centers. Be sure to contact locations for hours of operation and/or class schedules.  
Gyms
Workout Anytime 
(812) 288-7748 
1435 E. 10th St., Jeffersonville 
 
Clark County Family YMCA 
(812) 283-9622 
4812 Hamburg Pike, Jeffersonville 
 
Planet Fitness 
(812) 284-4000 
1500 Greentree Blvd., Clarksville
(812) 913-5704
2015 Jeffersonville Commons Dr.
(812) 542-6492
3527 Grant Line Rd., New Albany
 
Louisville Athletic Club 
(812) 284-4900 
951 E. Lewis and Clark Pkwy., Clarksville 
 
Katy Hearn Gym 
(812) 320-3249 
310 Mount Tabor Rd., New Albany 
 
Floyd County Family YMCA 
(812) 206-0688 
33 State St., New Albany 
Fitness Classes 
Pure Barre 
(812) 725-7395 
4317 Charlestown Rd, #9, New Albany 
 
Jazzercise 
(502) 418-1198 
2667 Charlestown Rd., Suite A, New Albany 
 
Four Barrel Fitness 
(502) 509-3801 
322 Mount Tabor Rd., New Albany 
 
9Round Kickbox Fitness  
(812) 920-2009 
1225 Veterans Pkwy., #500, Clarksville 
Zentensity Yoga & Cycle
(502) 541-3049
335 Spring St., Jeffersonville