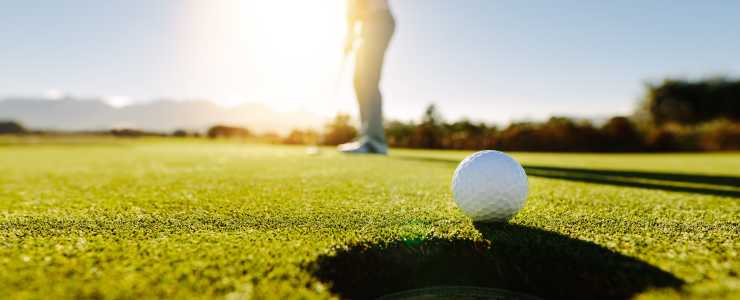 Here in southern Indiana, we love the outdoors, and you'll understand why after you've experienced our amazing parks with state-of-the-art amenities, popular pedestrian and bike trails with picturesque views, and an abundance of recreational activities on land and water.
Did you know we have beautiful golf courses that are affordable, easily accessible and perfect for all skill levels?
SoIN is home to 6 top-notch courses, two of which are designed by New Albany native and Masters champion Fuzzy Zoeller (Champions Pointe and Covered Bridge).
With so many pleasant surprises around every corner in southern Indiana, we'd be remiss if we didn't at least give you an inside look at one course located only 10-minutes by car from downtown Jeffersonville.
The weather was nice, and the wind was calm, so my colleague Clint and I planned a trip to the newly-renovated Elk Run Golf Club, an 18-hole semi-private course in Jeffersonville with an on-site restaurant (The Grill), golf store and a pool (closed for repairs, will reopen in 2020).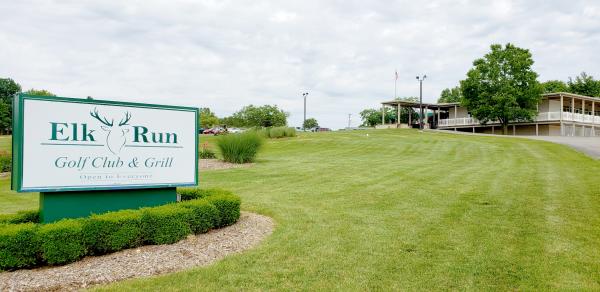 On Friday morning, we called ahead to reserve a 1:20 p.m. tee-time slot to play 9-holes.
When we arrived, I noticed the number of cars in the parking lot and realized that many other folks had the same idea in mind.
Given that this was my first time on a golf course, I was a bit anxious and felt like a fish out of water, but once we entered the golf store and met an attendant who answered our questions, my mind was put at ease. He gave us the low down on equipment rental and course layout, information that I, as a first-time golfer, desperately needed.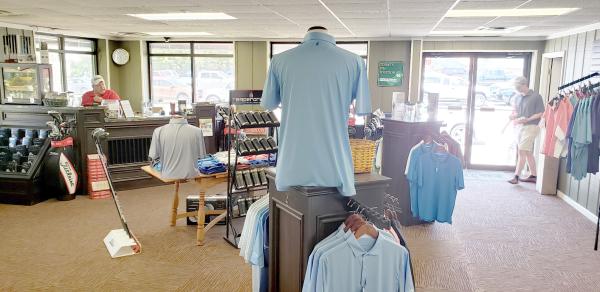 The pro shop had various golfing accessories, clothing and equipment for sale. Here, we rented our clubs, golf cart, balls and received our scorecard.
We then grabbed our equipment and set out to track down our golf cart; thankfully, it was conveniently located directly in front of the store!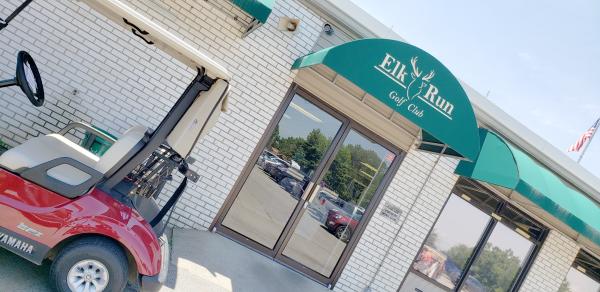 On our way to the play the first 9-holes, Clint gave me a brief tutorial on how to keep score.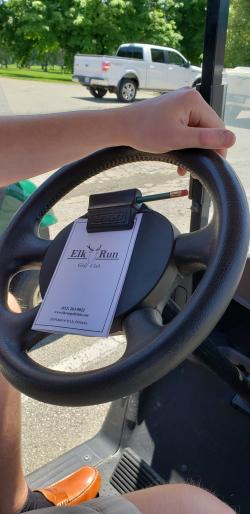 As we approached the first hole and I grabbed my Driver, I noticed a golf cart approaching with 4 other golfers.
They waited patiently for us to proceed as I set my balance, focused on the ball, poised to hit a hole-in-one.  
Unfortunately, things didn't go as I planned, and let's just say, if golf and baseball had the same rules, I would have struck out.
After witnessing my lack of skill, one of the passengers said, "We golf here all the time. We know the course well, so we're just gonna move ahead." I found relief in their politeness (and that they didn't have to see me embarrass myself further).
As we made our way through the course, I began to get the feel for the game. Only then was I able to take in my surroundings and enjoy the beautiful scenery.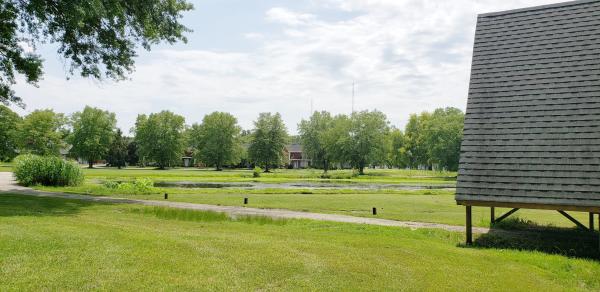 After Hole 5, we approached a triangular canopy over the golf cart pathway, parallel to a natural pond, which provided some greatly-appreciated shade. We took a short break, scouted the last four holes and completed the game.
Overall, I found the course unintimidating, well-kept and conveniently located near restaurants, hotels and other attractions in southern Indiana.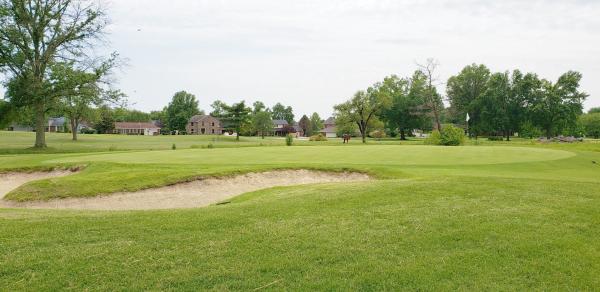 Even though I was inexperienced, lost 4 balls to ponds, and couldn't tell you the difference between a 9 iron and a pitching wedge, I still had a fun time golfing in southern Indiana and can't wait to return to play a full 18-holes. They say "practice makes perfect," so my next stop will be at the nearest driving range.
Fore!
See more of our amazing golf courses in southern Indiana and plan your trip to experience a variety of ways to get out and play!