Status of Traveling in Southern Indiana
Updated April 6, 2021
Our Hoosier Hospitality Promise
Southern Indiana's hospitality industry wants to welcome you back to our hotels, shops, events, and attractions. Nothing is more important than the safety of our residents, visitors, and employees. We invite you to travel, explore our communities, discover fun places, and make new memories!
Businesses in our area have signed on to the Hoosier Hospitality promise, a pledge to follow safety guidelines that will help you feel safe when you visit! Below are those businesses that have committed to the program. View the details of the Hoosier Hospitality Promise.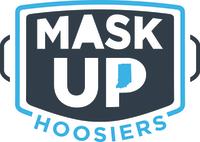 On April 6, 2021, Gov. Holcomb announced that the state of Indiana will be continuing restrictions based on a county-by-county basis but with modifications and is ending April 30, 2021, and will reassess after that. You can review the newest executive order here.
Individuals must wear face coverings over their noses and mouths while in indoor public spaces, transportation services, or in outdoor areas where social distancing isn't possible. Exceptions to the state's mask mandate include children younger than 2 years old, medical purposes, strenuous physical activity, and eating and drinking.
SoIN Businesses Committed to the Hoosier Hospitality Promise

| | | |
| --- | --- | --- |
| Restaurants | Shops/Attractions | Hotels |
| | | |
| | | |
| | | |
| | | |
| | | |
| | | |
| | | |
| | | |
| | | |
| | | |
| Cafe 223 | |   |
| | |   |
| | |   |
| | |   |
| | |   |
| | |   |
|   | |   |
|   | |   |
|   | |   |
|   | |   |
|   | |   |
|   | |   |
|   | |   |
|   | |   |
                                  *Reopening date TDB
Things to do in Southern Indiana