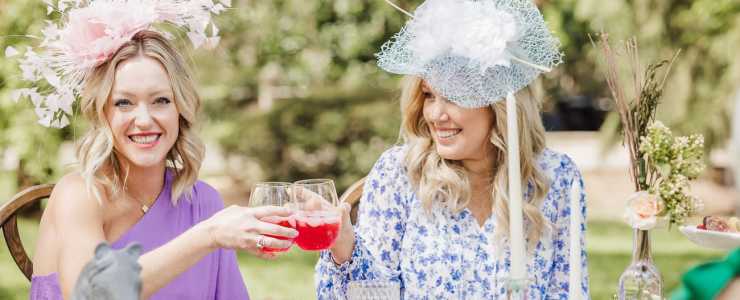 The Kentucky Derby can be considered the official kickoff to the spring season. Dressing for the Derby is truly a springtime rite of passage for many. In fact, it could even be compared to our version of the Oscars' red carpet.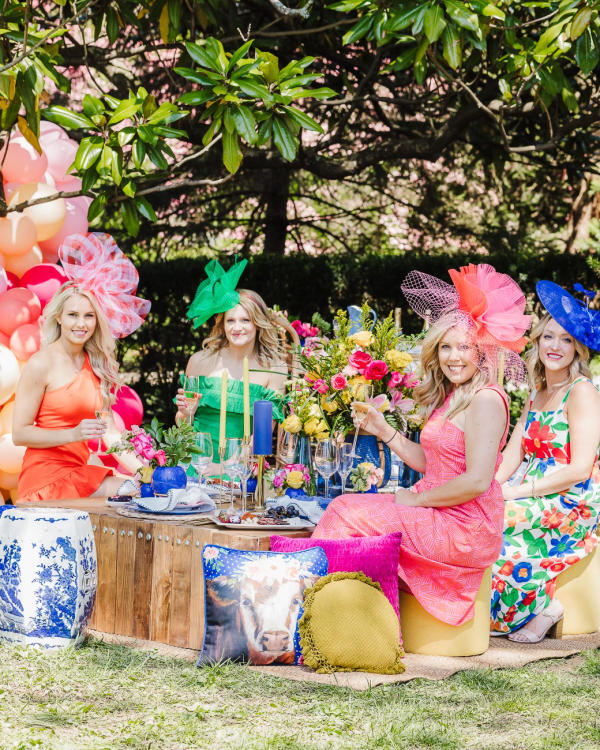 Photo Credit @missymarshallphotography
"Derby is all about personal style. This is your chance to play with color, shapes and style and have fun with it," says Angela Gore, owner of Sapphire on Spring Boutique.
There's no shortage of places to indulge your Derby shopping fix in Southern Indiana. As you prep for "The Most Exciting Two Minutes in Sports," two trends leading the pack can help you put your best fashionable foot forward: Floral prints and bright colors. 
Whether you're headed to the track or enjoying the Run for the Roses from the comfort of home this year, our local boutiques have you covered for a style-savvy look on Derby Day, this year on May 1 (it's always the first Saturday in May). Here's a curated look at some Derby-esque fashions showing up around town. 
Fashion Ideas for Derby Day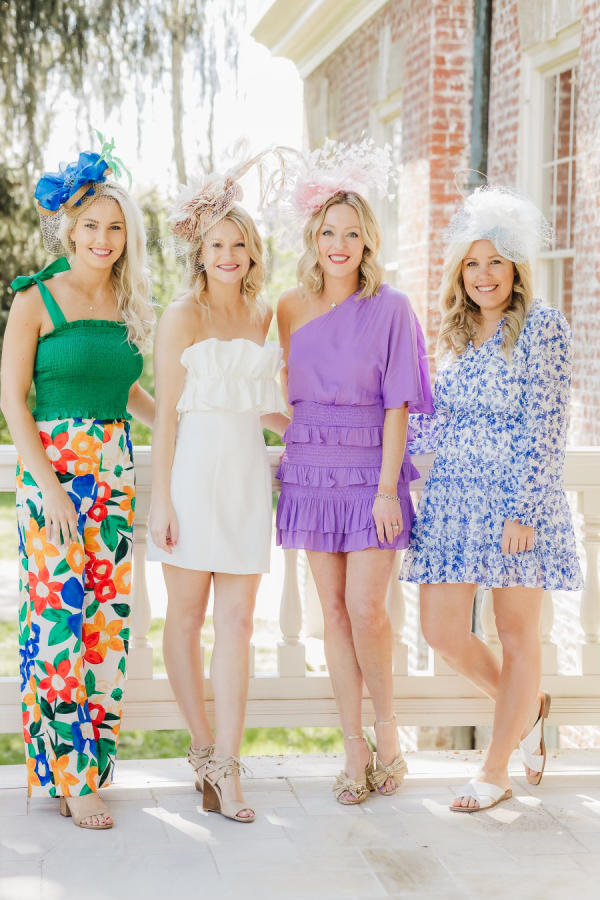 Photo Credit @missymarshallphotography
At Dress & Dwell, bold and bright dresses are a favorite for fashionistas. Midi dresses and two-piece ensembles are two other trends on the racks at the New Albany boutique. And, since it's all about the hat, top off your look with one of the shop's head-turning fascinators in an array of eye-candy shades. 
Flower-powered fashions are blooming at Sapphire on Spring, where you'll find floral prints on dresses in a variety of shapes and silhouettes. 
Because many people will enjoy Derby from home this year, Strandz Salon & Threadz Boutique is catering to those looking for something casual but still chic. They suggest tank dresses that can be paired with a fun jacket. And don't forget about accessories. Since you never know what the weather will be like, the shop also has fun, flowery umbrellas (in keeping with the popular floral trend) to keep you stylish, even in the rain.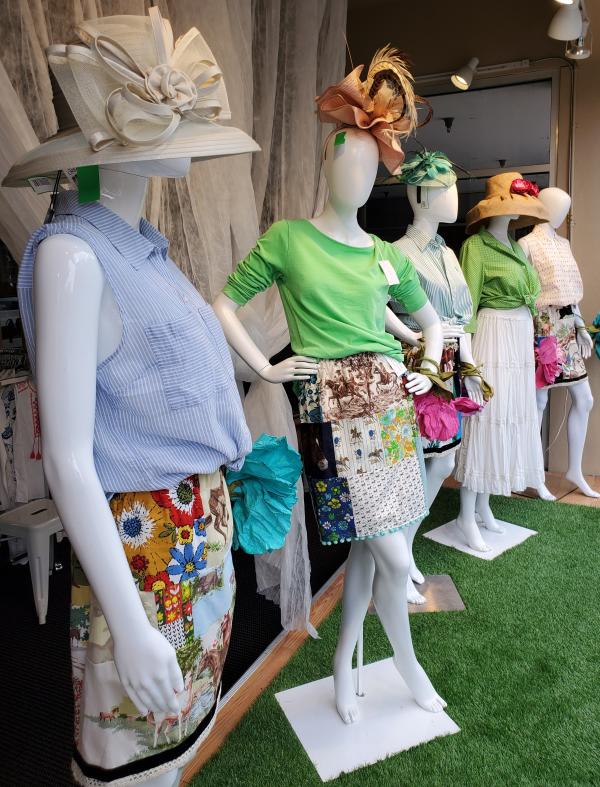 If you're looking for a unique and one-of-a-kind look, the folks at Mariposa Consignments have what's known as "The Quirky Skirt" by Designs by Cathy Wade. They feature a patchwork design and are created from vintage fabrics from the 1950s-1970s. If you really want to get into the Derby theme, they even have an equine version. Owner Michelle Wells says: "We've been selling a lot of white pants, too. More so than any other year… mixed with bright and floral tops." 
Dresses in lace, floral and springy pastel shades are among the many looks you'll find at Tru Bliss Boutique. 
Restaurants Before or After the Race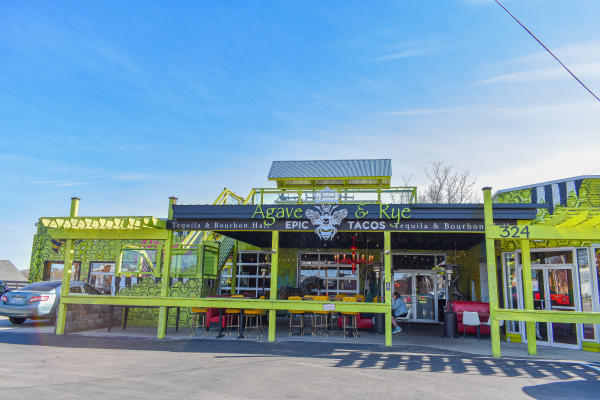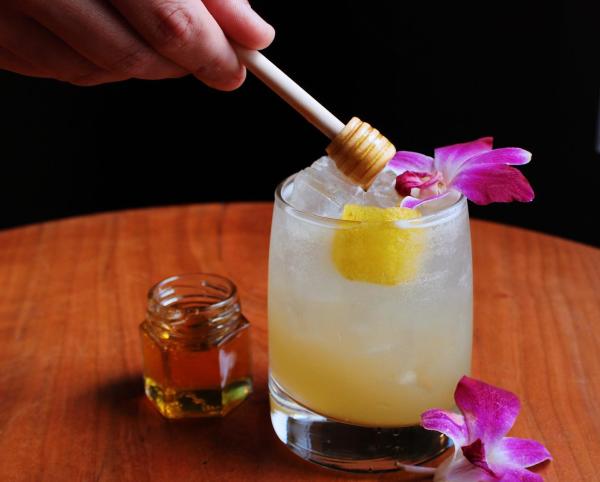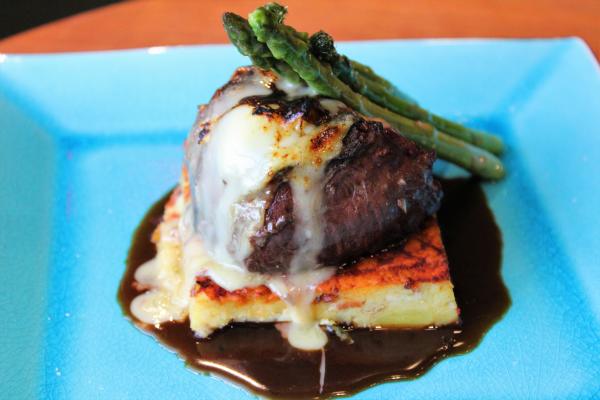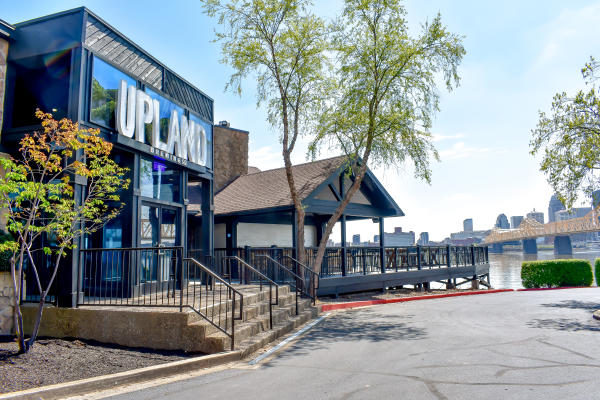 In addition to the fashions and fascinators, Southern Indiana's culinary scene is a winning ticket during Derby season. Before or after the race, stop by one of the many one-of-a-kind culinary gems for dinner or a cocktail (be sure and get in the spirit by ordering up a Mint Julep, the "Official Cocktail of the Kentucky Derby"). Several new restaurants have opened so far in 2021, and plenty opened in 2020 even during the pandemic. Notable places to enjoy a meal before or after the Derby include Brooklyn & the Butcher, Board & You Bistro, and The Exchange, to name a few. Several restaurants like Harry's Tap House & Kitchen, Upland Brewing Company offer views of the Ohio River. Check out all the restaurants here.  
Derby at Home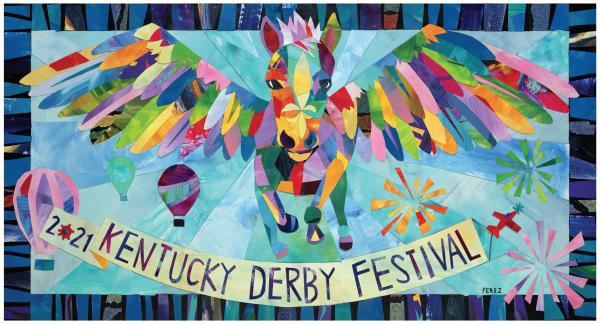 Lastly, the folks at the Kentucky Derby Festival have unique ideas for Derby-inspired things to do at home, including designing your own Pegasus Pin or building a hot-air balloon.