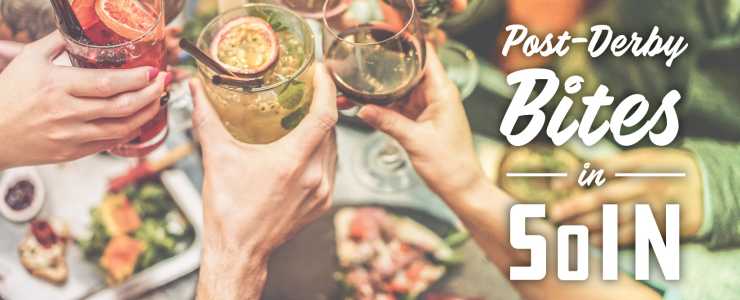 The Kentucky Derby is the fastest two minutes in sports. The excitement starts weeks in advance and peaks with you screaming at the ponies, whether you are at the track or just yelling at your TV. 
But year in and year out the question remains; what do you do when that two minutes is over? Louisville is likely to be swamped, so the smart money is on Southern Indiana for some sipping and supper. It's equally smart to be in SoIN for your post-party recovery brunch.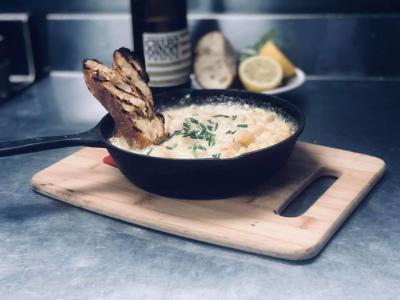 Source:https://www.facebook.com/RedYetiJeff/
The Red Yeti conundrum: Dinner or brunch? WHY NOT BOTH? No doubt a full dinner here is tasty, but we suggest people with party plans stick to a light meal - try the Fried Chicken Sammie. If you pair it with honey and blueberry-based Fat Head Humble Berry beer, we bet you'll realize this brew is the perfect Derby drink. (I'll always love you Mint Julep, but we need to see other people.) Then swing by Sunday to have what Louisville Magazine correctly identified at the best brunch on either side of the Ohio River.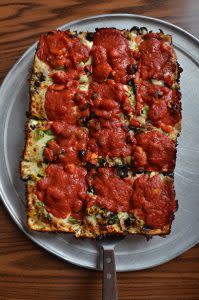 Source:https://www.facebook.com/nabcbankstreetbrewhouse/
Good news. If a New Albany native tells you to check out the pizza at Sports Time, but a hip Indiana insider tells you to sample the brews at The New Albanian, these two spots are one in the same these days. NABC Pizzeria & Public House, has a somewhat circuitous history, starting as a pizza place then branching out into barbecue, and finally beer brewing. But the restaurant has stayed family owned since its first incarnation in 1987. 
Deep-dish and dark beer is the way to go. Plan to take some time here, deep-dish doesn't hurry, and neither should you. Hot tip: Upside Down Pizza for the win.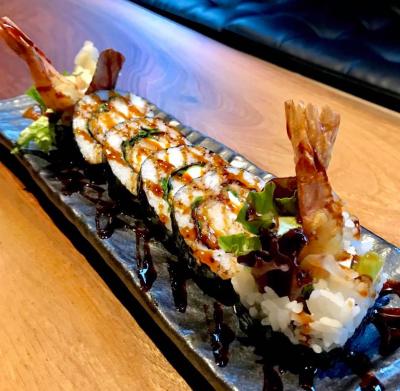 Source: https://www.facebook.com/DKDNewAlbany/
Another hot tip? Avoid the long wait at the Dragon King's Daughter over on Bardstown Road, and visit the sushi joint's New Albany location on Market Street instead. Or did you want some cooked food? No worries. This location has ramen noodles on the menu, which are better than most of the actual ramen joints in Louisville.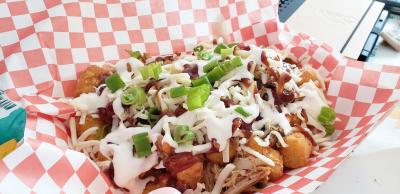 When we hit a diner, we ask two questions. 1)Are there biscuits? 2)Are there hash browns? Geraldine's has both AND TATOR TOTS. The menu actually even has a section devoted to "Breakfast bread" - clearly the tastiest two words in the English language - which features French toast, pancakes, a burrito, and the aforementioned biscuits which come served sandwich style or sleeping soundly under a thick blanket of gravy. And there is country ham.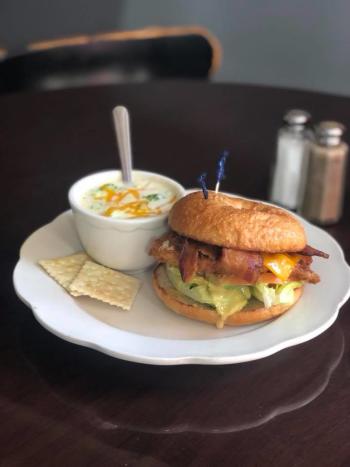 Source: https://www.facebook.com/Adrienne-and-Co-Bakery-Cafe-120931785293
The Adrienne & Co Bakery has "bakery" right in the name. So…order baked goods. It's in the name. Don't get it twisted, the full breakfast and lunch menu can stand toe to toe with any other brunch heavyweights. But there is a bakery case full of muffins, cookies, and sweet doughnuts. Our friend swears the fresh veggie wrap is great. We wouldn't know. #EatSweetEveryday. If you need the sugar and the salty, try out the challah French toast sandwich, basically what you'd have if a Monte Cristo decided to get with some tastier bread.
For more awesome food options in southern Indiana, be sure to check out the listings here.