Cooler days and brilliant foliage signify it's fall, but so do these unique Clark and Floyd county events and attractions. Experience why Octobers are special in SoIN.
New Albany and Jeffersonville Farmer's Markets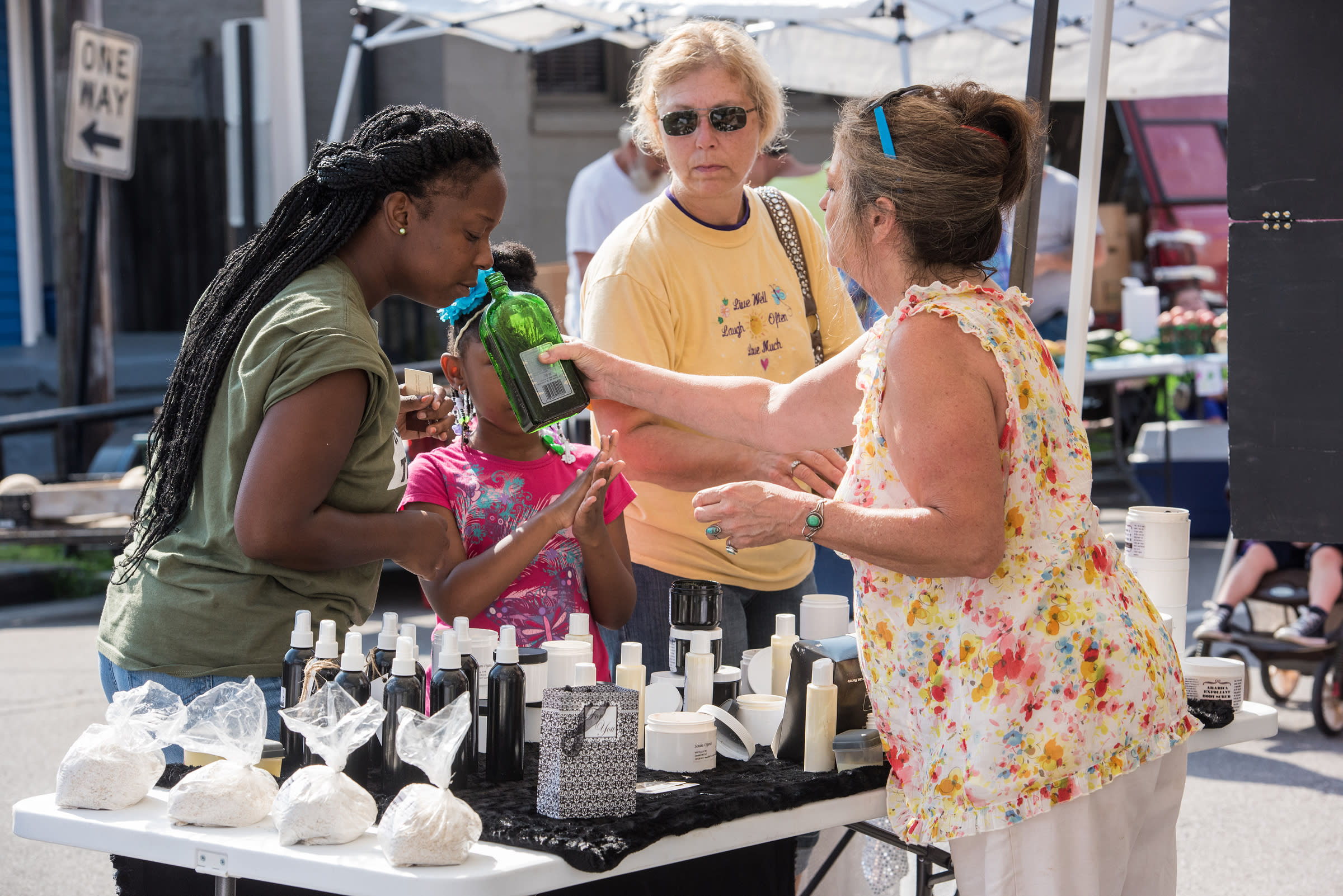 Photo by Brian Bohannon Stroll in historic downtown New Albany and Jeffersonville and shop local at these cool farmers' markets on Saturday mornings. You'll find fresh, locally-grown produce, homemade baked goods, and homespun, hand-made treasures. New Albany's Farmers Market 202 E. Market St., New Albany Hours: Saturdays through October, 8 a.m.-12:30 p.m., November, 10 a.m.- noon New Albany Farmers Market Facebook page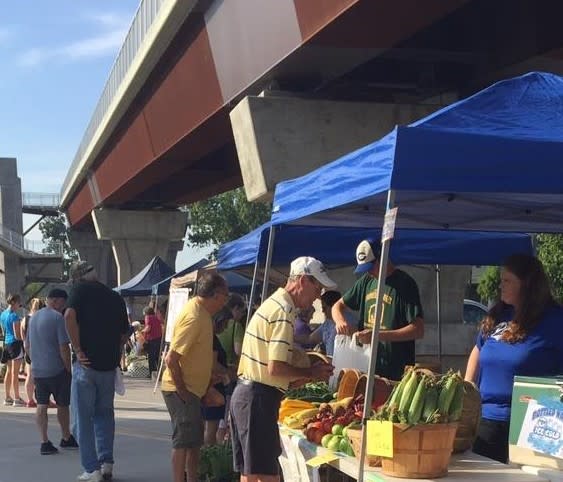 Courtesy of www.JeffMainStreet.org Jeffersonville Farmers Market Big Four Station Park, 227 Pearl St., Jeffersonville Hours: Saturdays, 9 a.m.-noon Faith Lutheran Church, 2014 Allison Lane, Jeffersonville Hours: Tuesdays, 3-6 p.m. www.jeffmainstreet.org/farmers-markets
New Albany's New Dog Park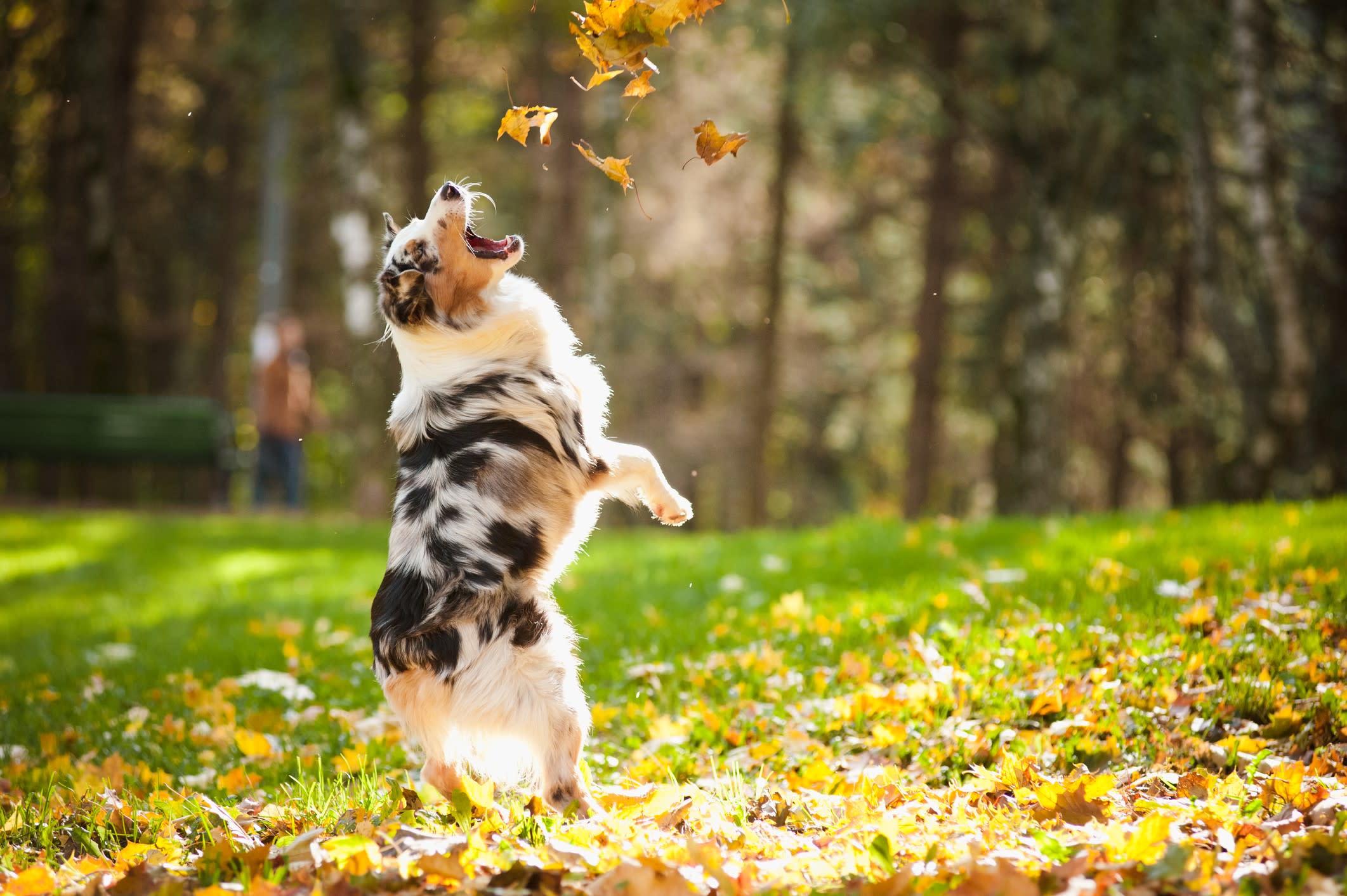 Courtesy of www.NewAlbanyDogPark.com Just in time for scenic walks and outdoor frolicking with your furry friends, the New Albany Dog Park will be open in October. This off-leash dog park features acres of green space for dogs to run, play, fetch, and socialize with other dogs. The park will also feature swings, gazebos, benches, water fountains, wooded areas, and even a separate handler training area. Concerned your small dog may be intimidated by larger dogs? No worries! The park will have two large separate play areas designated by weight. Memberships are reasonable and go towards the park's maintenance and improvement costs. New Albany Dog Park 1935 Budd Rd., New Albany (812) 949-5448 www.NewAlbanyDogPark.com  
Pumpkin, pumpkin, and MORE pumpkin
Courtesy of Sweets by Morgan When ice cream, coffee shops, and bakeries offer pumpkin-flavored drinks and goodies, it's a sure sign fall is here. Here is a sampling of where to enjoy SoIN pumpkin-goodness. Pumpkin-pleasing treats arrive at Chillers and Zesto Micro-creameries every September. People anxiously wait for the roll-out of their pumpkin roll ice cream treat and pumpkin pie Vortex. Hobknob Coffee Company's spiced smooth pumpkin lattes are on the list of local favs. When Widow's Walk Ice Creamery's pumpkin pie ice cream arrives, you know sweater weather is almost here. Village House Coffee's Village Pumpkin Latte returns to the menu by late September. Sweets by Morgan in Jeffersonville will make pumpkin cake pops and pumpkin snicker doodles in addition to its mini pumpkin pies, pumpkin bread, and pumpkin spice cupcakes. Mid-to-late October, stop in for homemade pumpkin rolls. While some bakeries only offer pumpkin-flavored goodies through October, Sweets by Morgan assures us its pumpkin items will be available until Christmas. Adrienne's & Company Bakery and Café will make pumpkin rolls, pumpkin raisin bread, and pumpkin cheesecake bars to kick off the fall season. They also bake pumpkin pies around Thanksgiving and Christmas, so keep that in mind when planning your family get-togethers. Click here for other SoIN Sweets and Treats!
Creative Craft brews
October is a great month to sample the uniquely flavored brews that embrace local flavors and the area's German heritage. Here are a few Southern Indiana craft beers to try.
Courtesy of Floyd County Brewing Co. Floyd County Brewing Company Le Bierbon Baril, ABV 8%|IBU 22 Just released for fall, this barrel-aged Saison will be available in limited quantity. Arthur of the Britons, ABV 5.7%, IBU 21 This amber ale is available year-round, and resembles traditional German Oktoberfest brews. Floyd County Brewing Company 129 W. Main St., New Albany (470) 588-2337 www.FloydCountyBrewing.com
Sugar Skull, Shake, Shake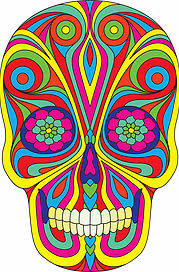 Courtesy of www.JeffersonvilleArt.com "Dia de los Muertos" (Day of the Dead) debuts in hip-storic downtown Jeffersonville on October 22. Traditionally observed October 31- November 2, the Latin American tradition celebrates the life and memory of loved ones passed. Community is an essential part of this holiday that is full of life, reflection, food, family and fun…which is exactly what "Sugar Skull, Shake, Shake" will incorporate. Beginning the day with a 5-K walk/run, events will include a giant calaca (skeleton) procession, twelve folk art tents, a community painting mural, Zumba and salsa lessons, live mariachi band, authentic cuisine, a piñata smackin' event, and music from the local band, Cosa Seria. Where: Downtown Jeffersonville When: 8 a.m.- 5 p.m., Saturday, October 22 Cost: Free Info: www.sugarskullshake.com or Facebook
Brilliant Fall Foliage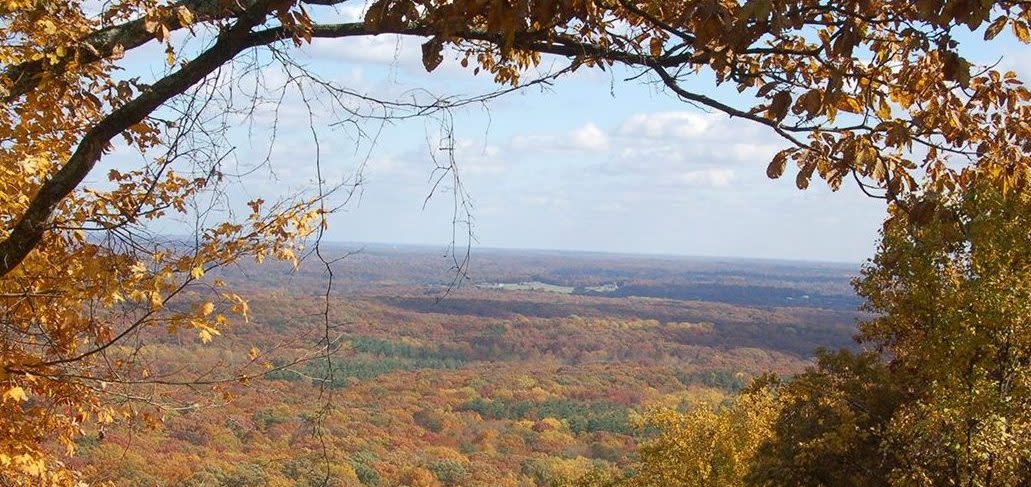 Charlestown State Park Hike or walk through this beautiful 15,000-acre park. The six different trails vary in difficulty and offer breath-taking views of the Fourteenmile Creek valley and Ohio River. Cross the historic Portersville Bridge which connects to Rose Island—a once popular 1920s amusement park whose structural remains are now an exhibit.  With 60 full hook-ups, a playground and shelter house, camping on weekends is a great way to make time for family and enjoy the fall foliage. Charlestown State Park 12500 State Rd. 62, Charlestown (812) 256-5600 www.in.gov/dnr/parklake/2986.htm A Starlight Drive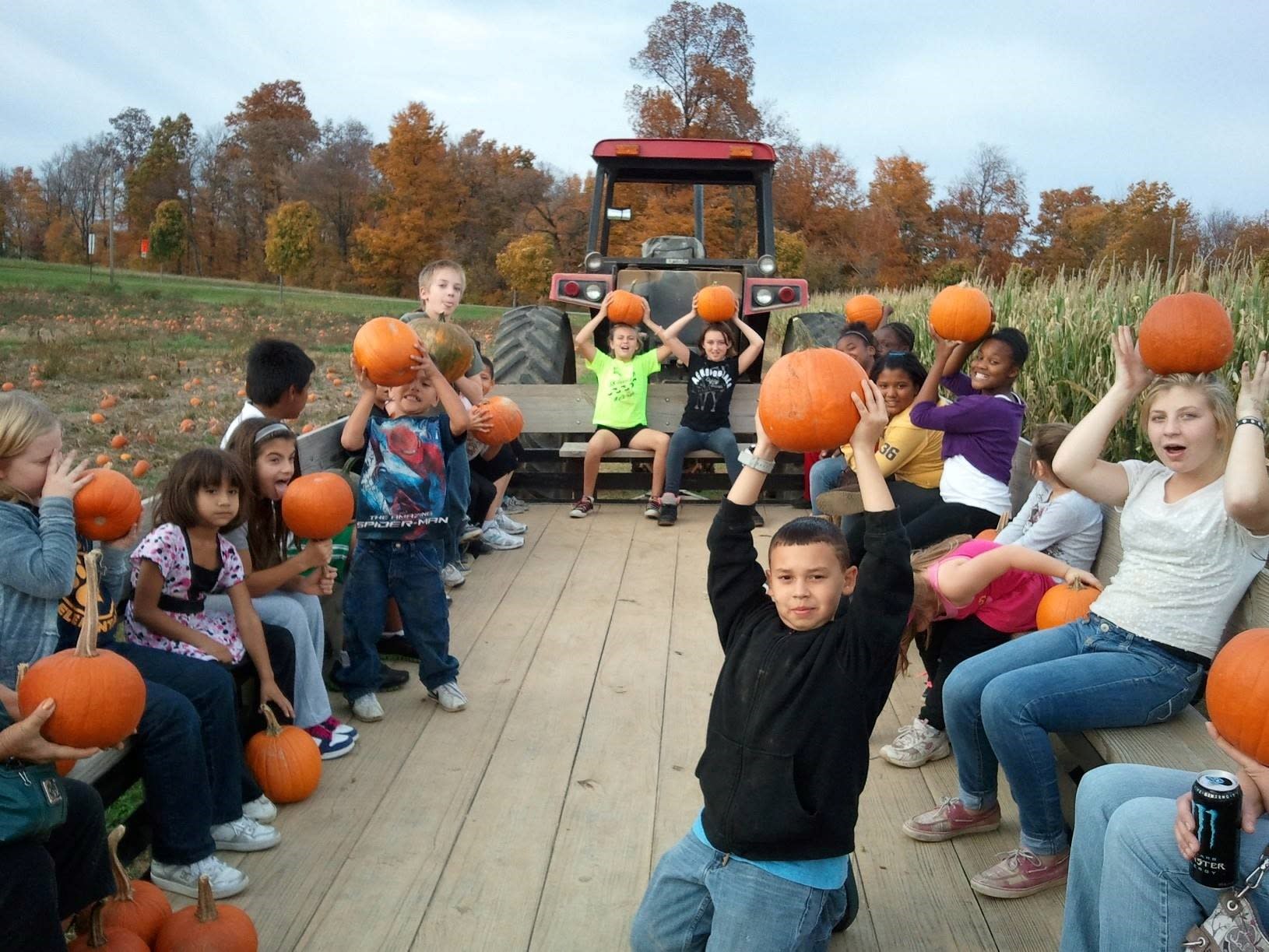 Courtesy of Joe Huber Family Farm and Restaurant Escape to Starlight, Indiana, home to Joe Huber Family Farm & Restaurant, and Huber's Orchard, Winery & Vineyards. During fall, you'll see some of SoIN's most spectacular foliage on your drive there. The wooded hills are full of brilliant reds, yellows, and oranges. Speaking of orange, u-pick pumpkins are only 50 cents per pound at Joe Huber's. A portion of every one sold benefits the local WHAS Crusade for Children charity. Be sure to dine in Barn 1 or Barn 2 for Joe Huber's yummy Fall Buffet, served through October. Feast on fried chicken, Huber honey ham, mashed potatoes with gravy, chicken and dumplings, green beans, corn, fried biscuits with apple butter, German slaw, and Waldorf salad. Joe Huber's Family Farm & Restaurant 2421 Engle Rd., Starlight (812) 923-5255 www.JoeHubers.com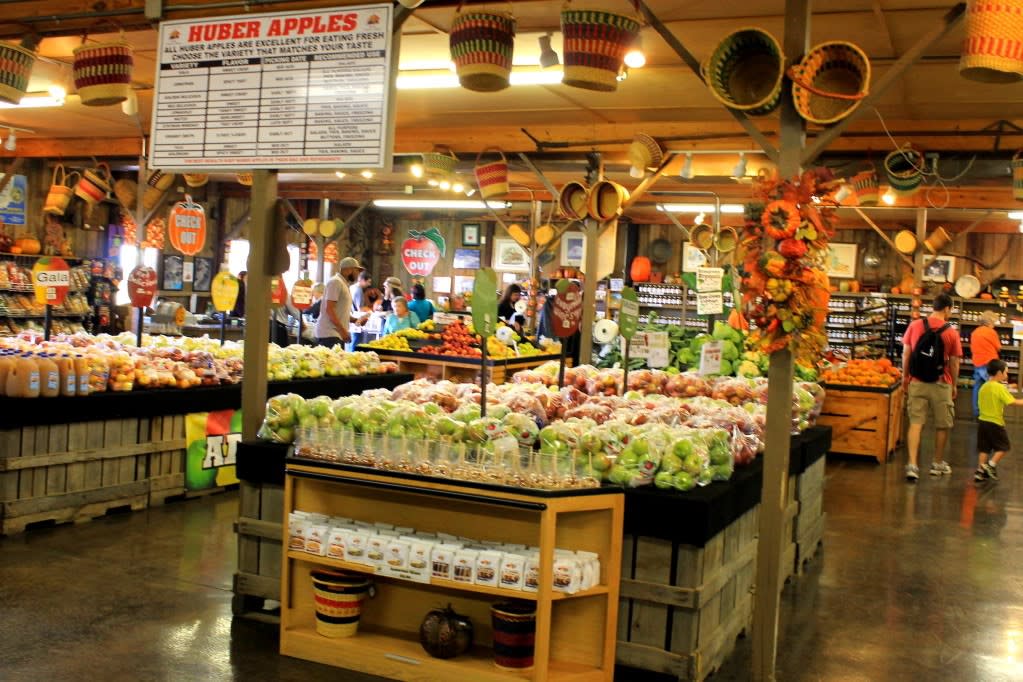 Courtesy of www.LouisvilleFamilyFun.net Winery and distillery tours and tastings, music on the patio, lunch at Starlight Café, and tractor rides for u-pick fruits and vegetables, are a sampling of the fall-fun at Huber's Orchard, Winery & Vineyards. Through mid-October, pick ripe and fragrant apples for eating or baking. Varieties such as Granny Smith, Mutsu, Fuji, and Gold Rush are still available. Every weekend in October, enjoy a Huber Fall Harvest favorite-- apple cider and pumpkin-flavored donuts! Huber's Orchard, Winery & Vineyards 19816 Huber Rd., Starlight (812) 923-9813 www.HuberWinery.com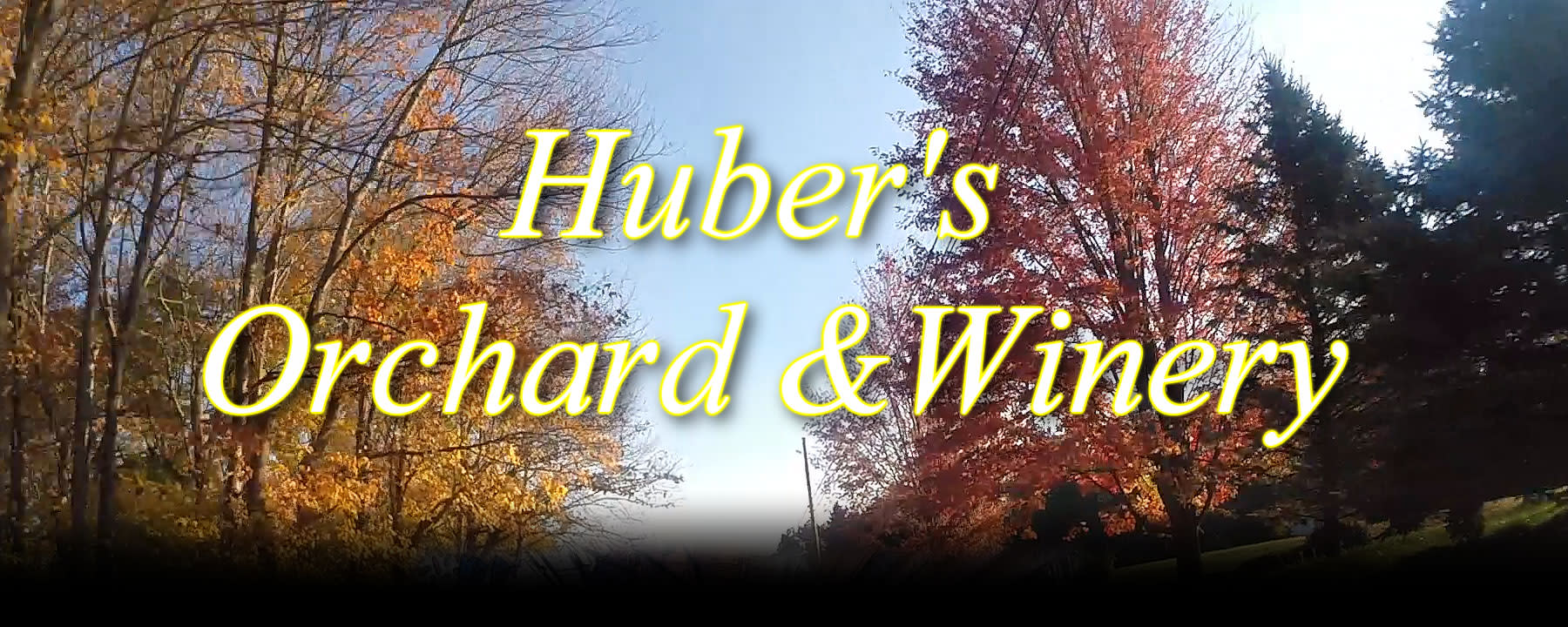 Watch Elizabeth Donatelli's "Lizi on Location" video. (Courtesy of www.LiziOnLocation.com)
Harvest Homecoming Festival
Courtesy of Harvest Homecoming Octobers in New Albany can only mean one thing: It's Harvest Homecoming time! Thousands will gather on the streets of downtown New Albany for the 49th annual festival. There will be live musical entertainment, rides, vendor booths, arts and crafts, and wacky events such as a pumpkin chunkin' contest. And don't forget the food! Who can resist freshly-made glazed donuts? Pork chops, chicken and dumplings, and grilled corn on the cob are other favorites. Don't fret; Indiana's fifth-largest festival will also have funnel cake, pork tenderloin sandwiches, and pumpkin ice cream. Harvest Homecoming When: Saturday, October 1 thru Sunday, October 9 Where: downtown New Albany Cost: Free Info: www.HarvestHomecoming.com