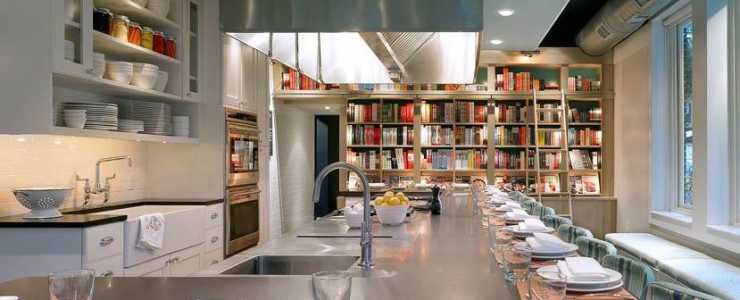 It's a great time to visit and live in Southern Indiana! Here's the low-down on the upswing of new places to eat, shop, and have fun in Clark and Floyd counties.
New Restaurants to Feed Your Inner Foodie
For a unique dining experience, foodies will enjoy MESA, a Collaborative Kitchen. This new concept for SoIN will feature cooking demonstrations by established and aspiring Southern Indiana and Louisville chefs. Owner Bobby Bass hopes MESA becomes the culinary hub for SoIN "where chefs and people can come to share their love for food with the public and each other." In addition to cooking classes, the space will also house a bookstore, ready to cook to-go meals, and essentials for the kitchen.
Mesa, a Collaborative Kitchen
216 Pearl St., New Albany
(502) 552-1296
http://www.mesachefs.com
Adults who enjoy a great cigar and a glass of bourbon will enjoy Match Cigar Bar, which opened in New Albany early June. The downtown location is an expansion of the original Spring Street location in downtown Jeffersonville. Owner Jeff Mouttet's goal is to serve top of the line bourbons, craft cocktails, beer and wine, and a curated selection of hard-to-find cigars.
Match Cigar Bar
147 East Main St., New Albany
(502) 643-0093
http://www.matchcigarbar.com
New Spots to Shop 'til You Drop
Formerly "Choices," Blessings on Spring remains a classy women's boutique. Owner Sharon Bowen aspires to have perfect gifts and great bargains.  In addition to clothing, jewelry, accessories, and decorations for the home, Blessings is also a consignment shop. Regardless if you shop for yourself or others, Blessings on Spring has many treasures and bargains waiting.
Blessings on Spring
437 Spring St., Jeffersonville
(502) 541-6848
https://www.facebook.com/Blessings-on-Spring-258524874597353
Downtown Jeffersonville's Sapphire on Spring Boutique expanded to downtown New Albany. Shoppers can expect the same trendy and chic apparel, accessories, and gifts for the home. The boutique also has clothing and unique items for men and baby. 
Sapphire on Spring
154 Main St., New Albany
(812) 920-0017
https://www.facebook.com/sapphireonspring
New Entertainment in SoIN
SoIN's newest family fun attraction opened in June: Clarksville Strike and Spare.  But it's more than a bowling center. Open seven days a week, it has laser tag, roller skating, a "lazer maze," arcade games, and glow bowling.  Adults 21 and over will enjoy its full-service bar and restaurant, too.
Clarksville Strike & Spare
511 Little League Blvd., Clarksville
(812) 945-6625
http://www.strikeandspare.com 
TheatreWorks of Southern Indiana opened its doors in June with the production of Neil Simon's "Rumors."  In August, enjoy "Big River: The Adventures of Huckleberry Finn" based on the Mark Twain's timeless classic, with music and lyrics by Roger Miller. With five more productions for 2017-2018, season tickets are still available. Get yours before the sale ends July 14.
TheatreWorks of Southern Indiana
203 East Main St., New Albany
(812) 725-7601
http://www.theatreworksofsoin.com
Click for more places to eat, shop, and have fun in SoIN!