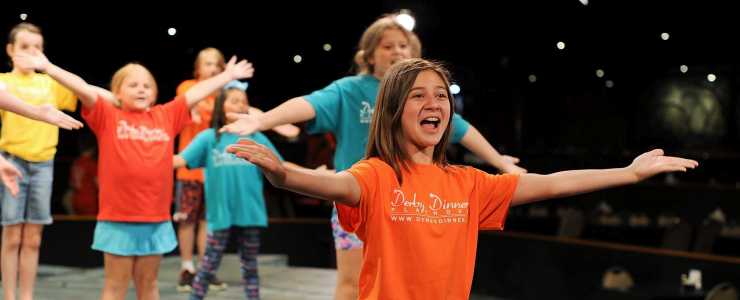 It's important to us that families find fun, engaging, and entertaining activities. So, we've put together a list of ten sure-fun ways to enjoy SoIN this summer.
1. Swim, splash, and slide at RiverRun Family Waterpark or Clarksville Cove Family Aquatic Center.
2. Catch a movie and eat pizza at the Georgetown Drive-in Theater.
3. Fish, swim, camp, and picnic at Deam Lake State Recreation Area.
4. Treat everyone to ice cream at Polly's Freeze, a "Proud Mary" peanut butter cup sundae at Widow's Walk Ice Creamery, or hand-dipped ice cream at The Comfy Cow.
5. Watch a cinnamon red hot candy-making demonstration at Schimpff's Confectionery & Candy Museum, then enjoy an ice cream sundae and purchase a box of chocolates to take home.
6. Enroll your child in a fun summer musical theater camp at Derby Dinner Playhouse (ages 7-17). Take young ones to see the children's theater weekend matinee, "Fancy Nancy, the Musical," through July 8.
7. Touch bison hair, walk under a mastodon skeleton, and walk on 390 million-year-old fossils at the Falls of the Ohio State Park & Interpretive Center.
8. Shoot clay pigeons, try your hand in archery, and explore everything that The Sporting Club at the Farm has to offer. 
9. Dine at Joe Huber's Family Farm & Restaurant after a fun barnyard or u-pick afternoon.
10. Sing, clap, and dance along with live music or movies outdoors at RiverStage in Jeffersonville, Gateway Park in Clarksville, or at Greenway Park in Charlestown.
Looking for MORE family fun?  Go to our Family Fun listings page!