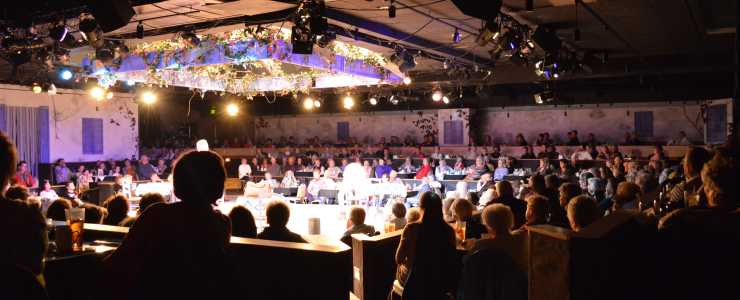 When my family and I moved to the SoIN region 18 years ago, we had no idea this area was steeped in the performing arts. We're music geeks and movie-goers who love attending concerts, musicals, dramas, and comedies...and even an occasional thriller.
It's been a thrill to watch how the quality of entertainment and number of live music and theater venues has grown. It's an exciting time for SoIN arts. It's also an exciting time of year! Theatrical and musical productions are being announced for the 2018-19 season.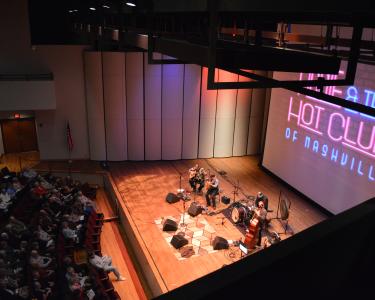 Have you attended a concert at the Ogle Center lately? You can enjoy Indiana University Southeast concert and theater productions, the Louisville Orchestra, and Grammy Award-winning artists such as Richard Marx and Riders in the Sky. Its 2018-19 season was announced recently and includes artists such as Britbeat, a Beatles tribute band, an Andrew Lloyd Webber salute by Angel of Music, and a special Christmas concert by Sandi Patty. www.OgleCenter.com.
If you enjoy classic musicals, dramas, comedies, and mysteries, there are three notable places in Clark and Floyd counties.
Theatre Works of SoIN is the newest theater and is in downtown New Albany.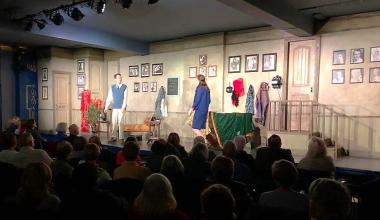 Created from the desire to grow theatrical opportunities for adults, TheatreWorks of SoIN provides a full season of plays, musicals, and cabarets. The theatre's following and success continues to grow, made evident with shows often selling out. Neil Simon's "Brighton Beach Memoirs" just finished in June and began the 2018-19 season. See its new season line-up
Clarksville Little Theatre began in 1947.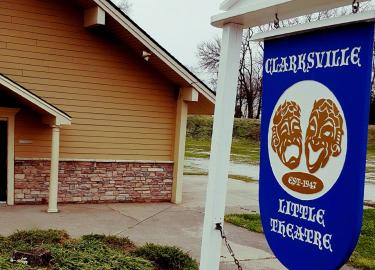 Disney's "The Lion King, Jr." was a success earlier this month. Starting the 2018-2019 season will be "Disaster, the Musical" and runs September 7-16.  You can see its  2018-19 shows listed online.
Can you believe Derby Dinner Playhouse is entering its 44th season?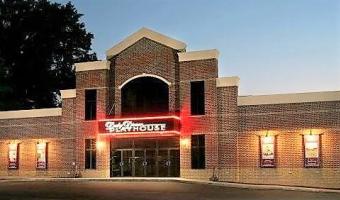 Over 200,000 people a year flock to the area's iconic dinner theater. What is it that keeps visitors and over 10,000 subscribers coming back? Is it the American-style buffet, salad bar, and scrumptious desserts?
The professional musicians who never miss a beat?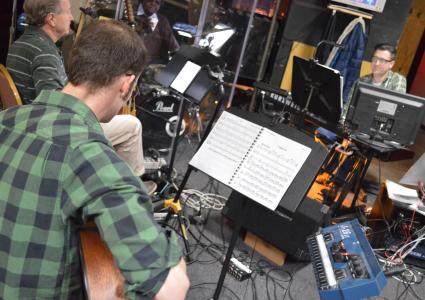 Or is it exceptional talent and quality of professional actors?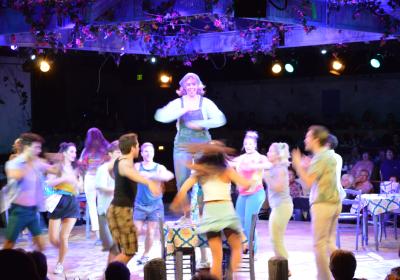 The attraction is none of these alone, but a culmination: exceptional talent, great food, and quality entertainment. The beloved Disney-movie-turned-Broadway-musical, "The Little Mermaid" comes to the Derby Dinner stage July 11 through August 19.  View Derby Dinner's 2018-19 season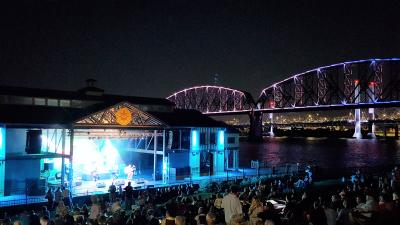 Stages along SoIN's riverfront have come to life, beginning another summer season of riverfront entertainment. Jeffersonville's RiverStage is home to live concerts every Friday night through August. Movies are shown every Saturday night through August as well. You can find the music and cinema schedule online.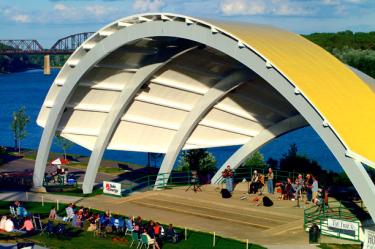 New Albany's Riverfront Amphitheater, Bicentennial Park, and Clarksville's Gateway Park also provide live, family-friendly music, theater, and movies.
Man, it's going to be an exciting season! Isn't it great to be in SoIN?