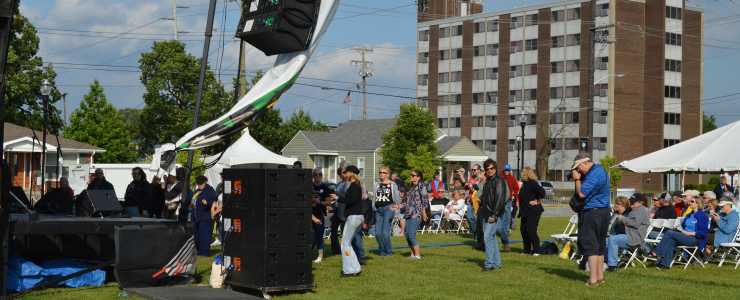 Scenes from Abbey Road on the River 2017
Rain delayed the start, but then came the sun, and the rain didn't dampen anyone's spirits. The small crowd for opening day sang along with the music from afternoon to evening.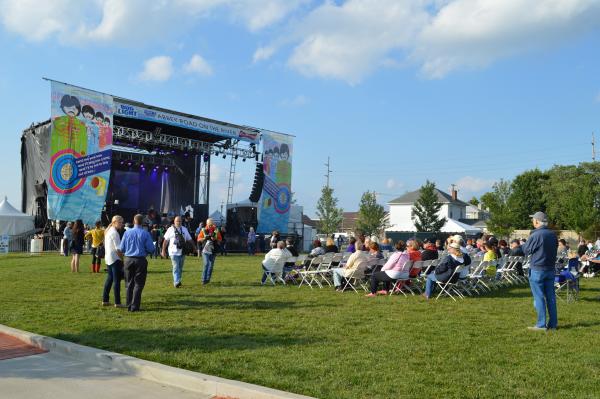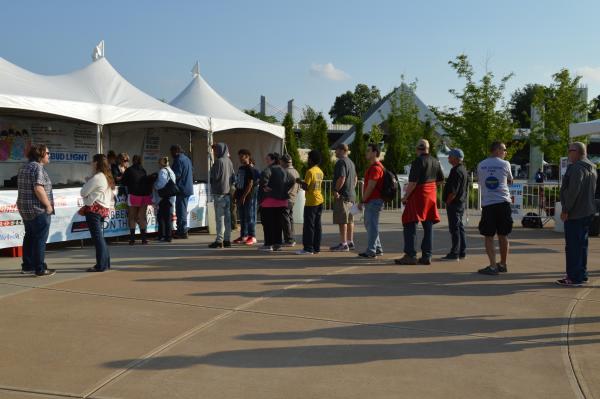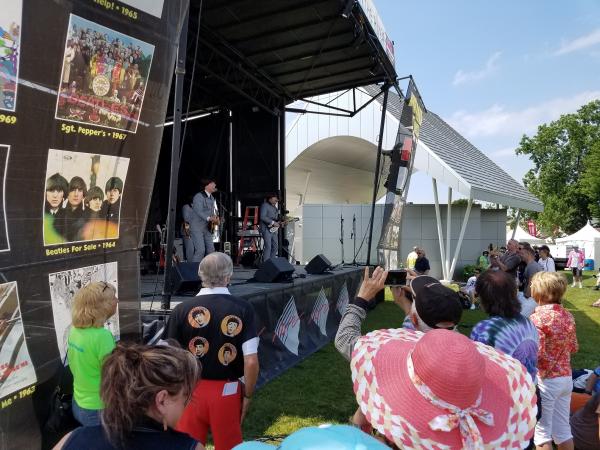 Images of the Fab Four can be seen throughout Big Four Station Park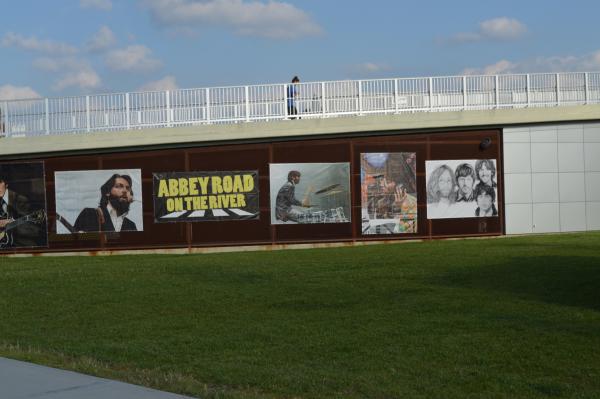 The Jeffersonville Arts Alliance painted a yellow submarine during the first two days of the Festival. 
Festival-goers could also get in on the act! The Art Alliance provided long brushes to protect clothing.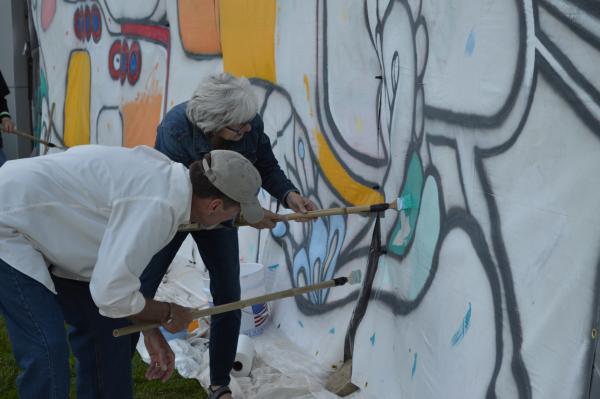 Some got their hands dirty, though...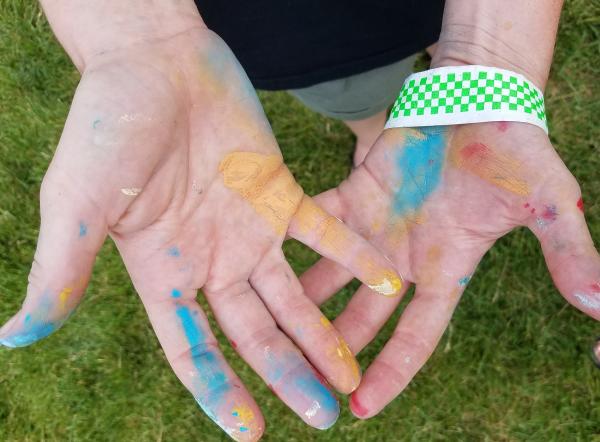 Abbey Road on the River continues throughout the Memorial Day weekend. Stay up to date with all the happenings here on our blog or on our Facebook or Twitter pages.