It's summer, and al fresco dining is popping up as quick as a table umbrella! Here's where you can dine along quaint downtown streets or with river views, or at night with Louisville's skyline in sight. River and Skyline Views Flat12 Bierworks Regional brewery with its craft on tap? Check. Tasty appetizers, salads, and pizzas? Check. Shaded patio with superb Ohio River view? Check. Should you check it out? Check!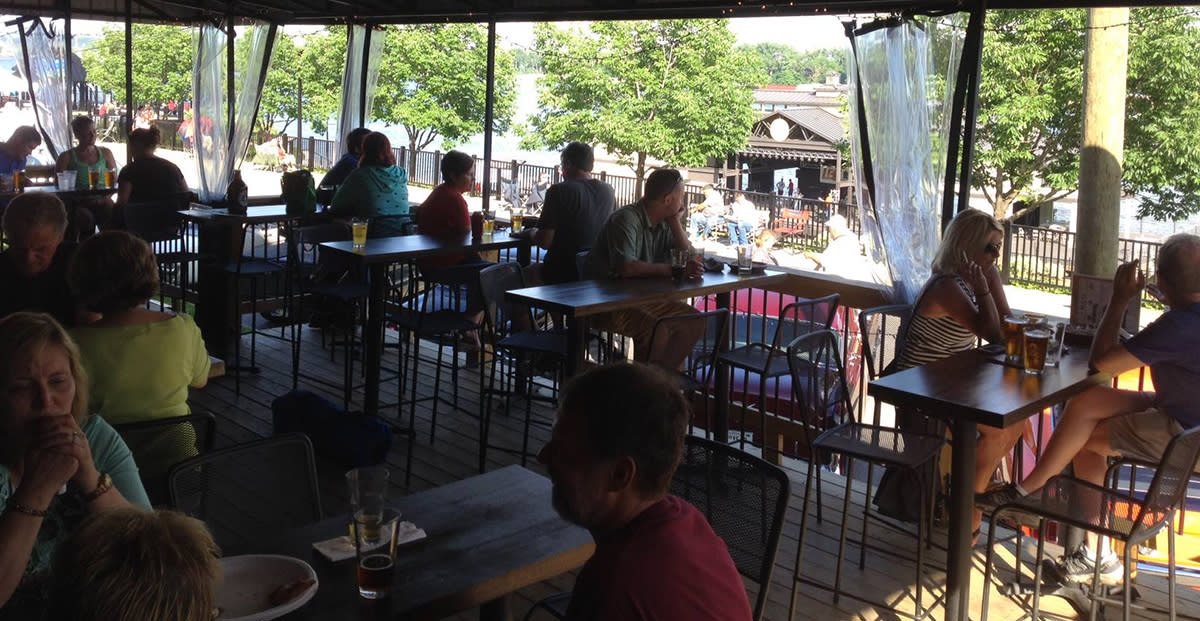 130 W. Riverside Dr., Jeffersonville (812) 590-3219; www.Flat12.me/jeffersonville Olive Leaf Bistro Mediterranean cuisine meets Ohio River views - what a wonderful combination! Dine in the shade during the day, with views of the Louisville skyline at night.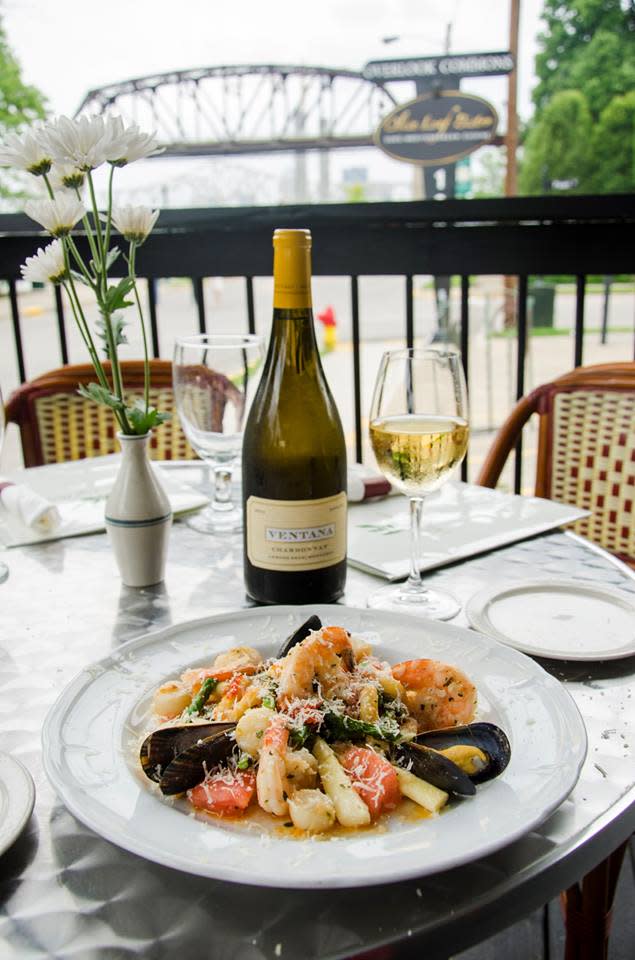 130 W. Riverside Dr., Jeffersonville (812) 913-1252; www.OliveLeafBistro.com Widow's Walk Ice Creamery After a scrumptious ice cream treat, treat yourself to stunning Louisville skyline views from Widow's Walk Ice Creamery.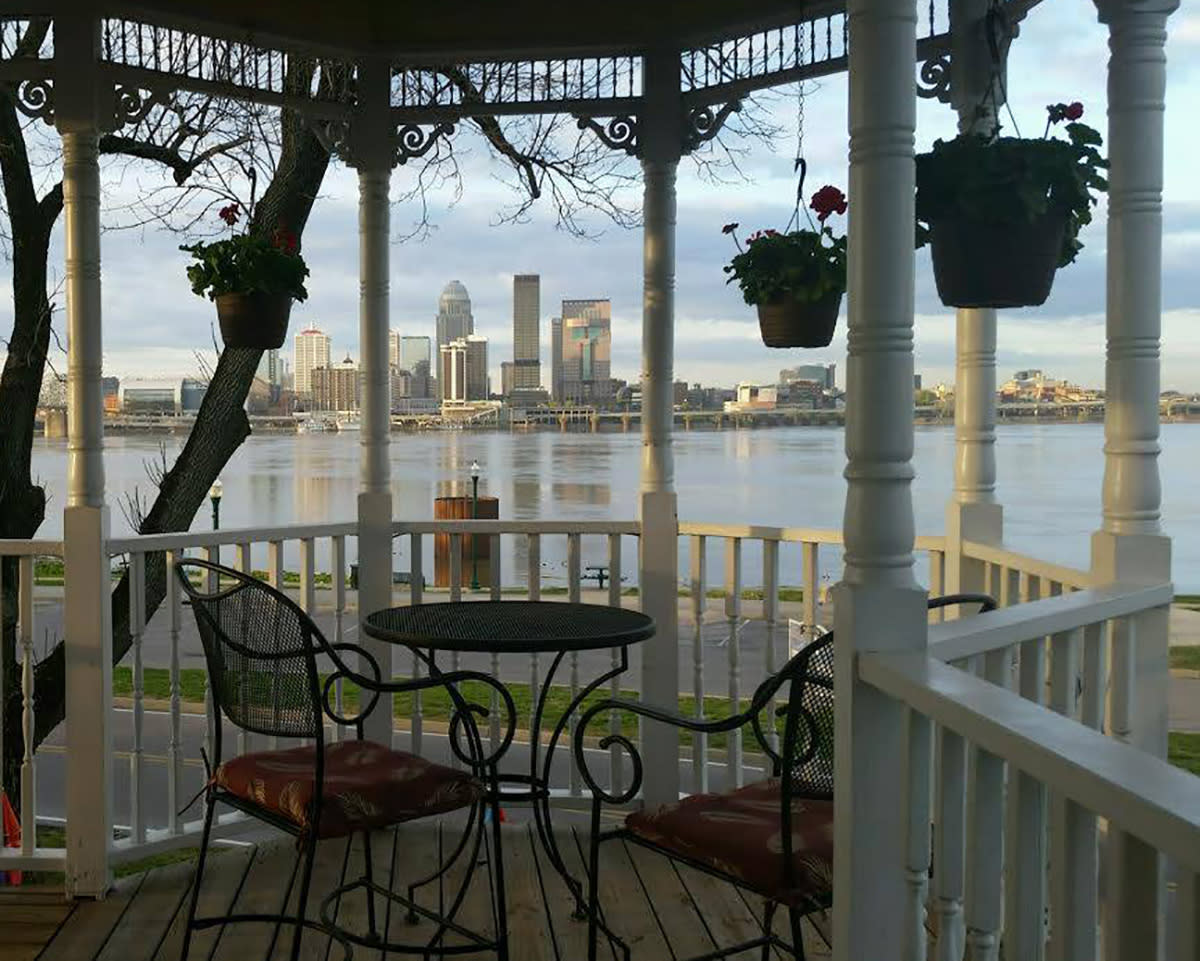 415 E. Riverside Dr., Clarksville (812) 285-8850; www.WidowsWalkIceCreamery.com Bristol Bar & Grille Dine in style on the terrace with high views of the Ohio River. Want the right wine paired with your entrée? Just ask General Manager and Master Sommelier, Scott Harper. He'll help you get the most flavor from your meal.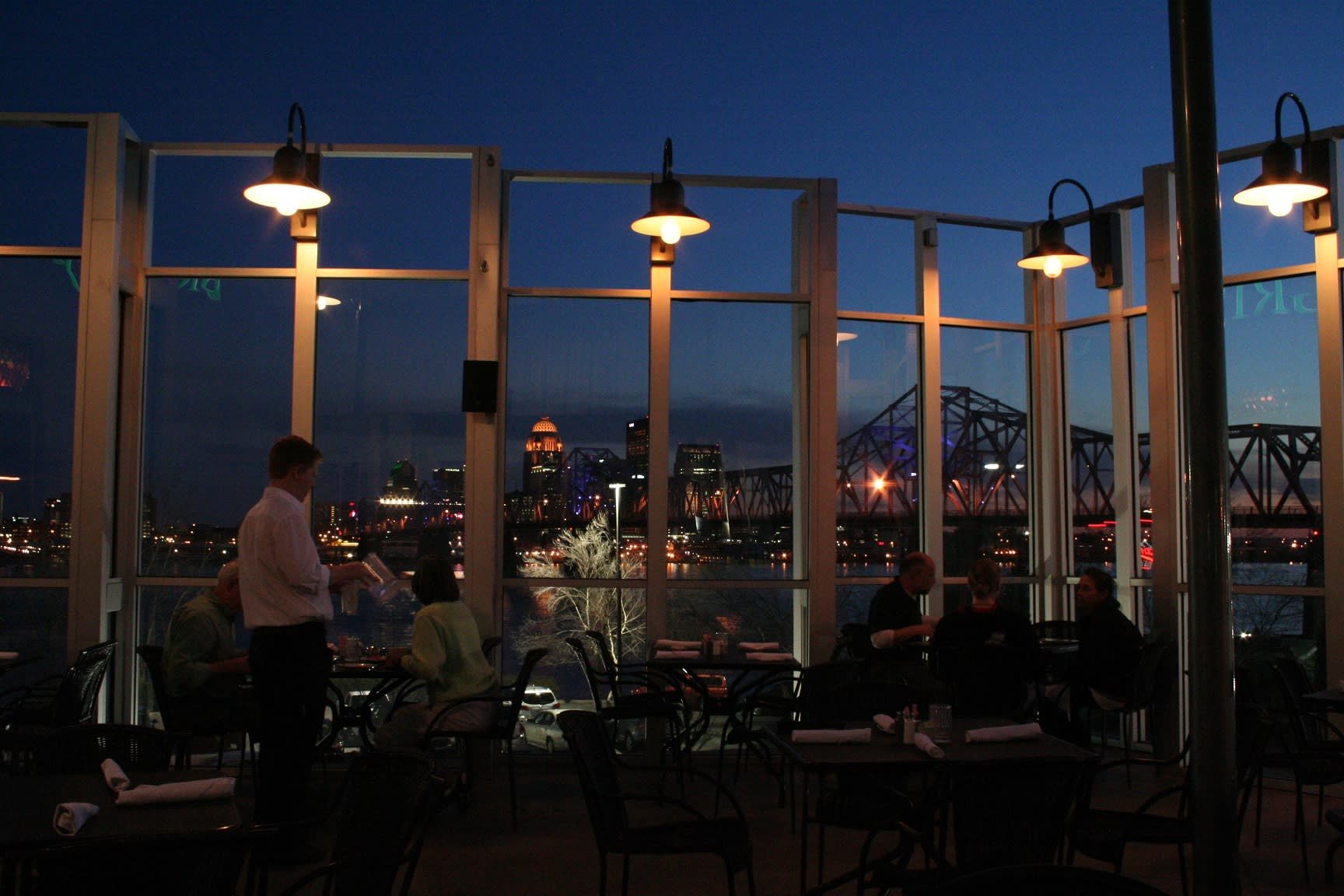 700 W. Riverside Dr., Jeffersonville (inside the Sheraton Hotel) (812) 218-1995; www.BristolBarAndGrille.com KingFish's On the Rocks Patio Bar Live music, grilled oysters, gourmet hamburgers, and specialty drinks—all served on a scenic patio along the north bank of the Ohio River.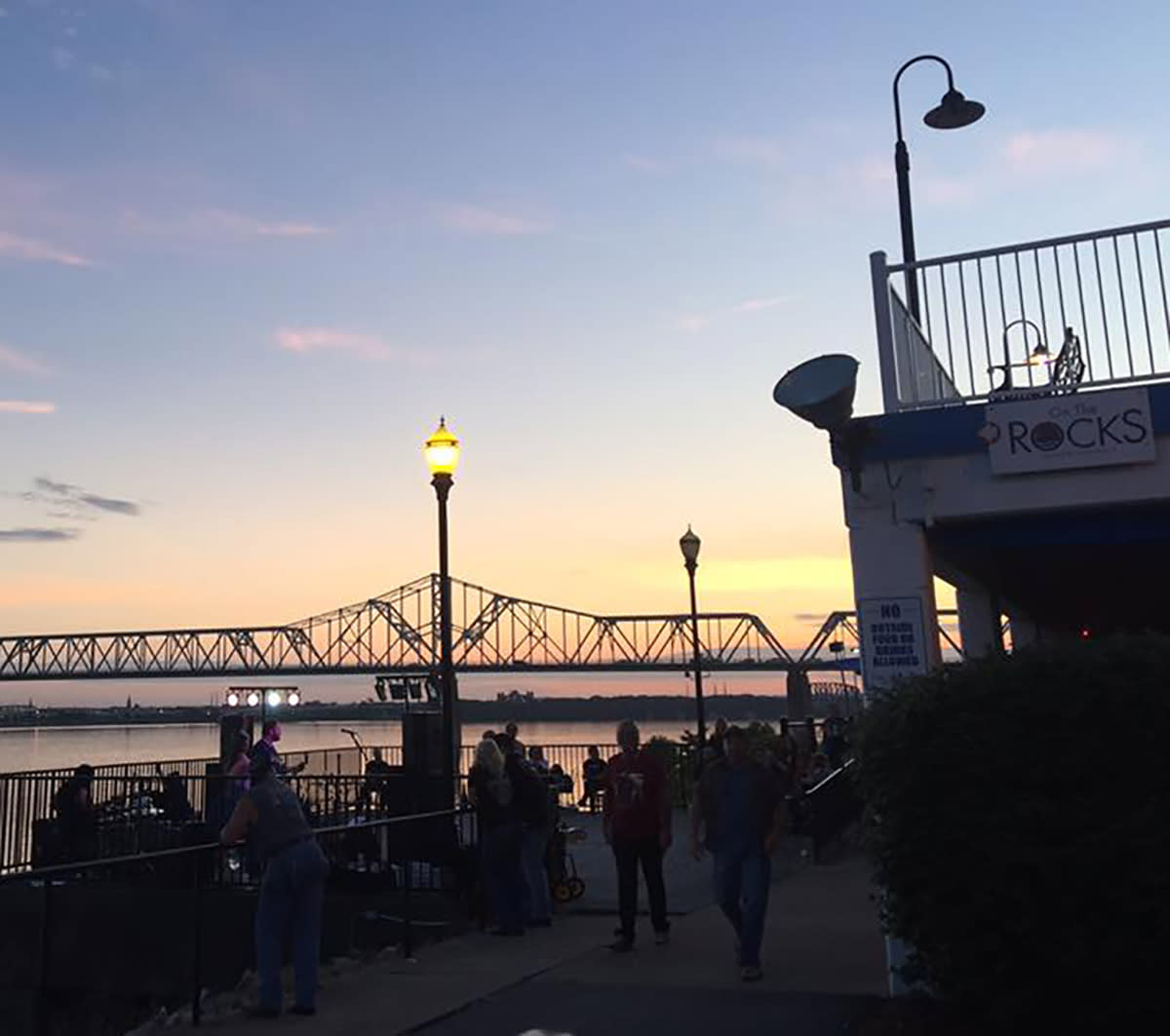 601 W. Riverside Dr., Jeffersonville (812) 284-3474; www.Facebook.com/KingFishOnTheRocks Patios in Historic Downtowns The Red Yeti Whether it's for lunch, dinner, or Sunday brunch, enjoy red-umbrella shade along hip-storic downtown Jeffersonville's Spring Street.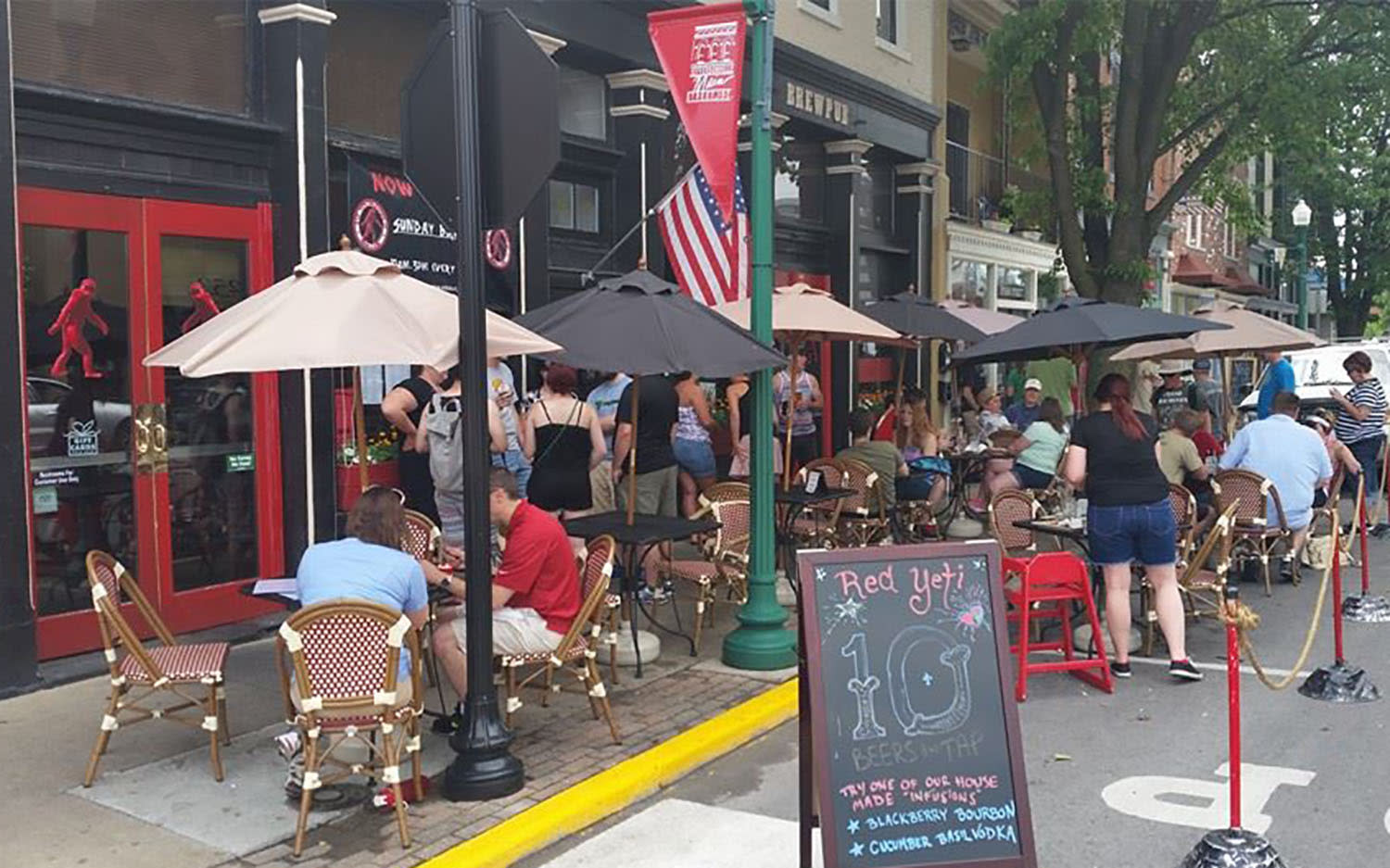 256 Spring St., Jeffersonville (812) 288-5788; www.Facebook.com/RedYetiJeff The Exchange Pub + Kitchen Downtown New Albany's warm and casual gastropub takes on the same charm outdoors. Celebrate, chat with friends, or simply relax while enjoying Chef Matt Weirich's creations.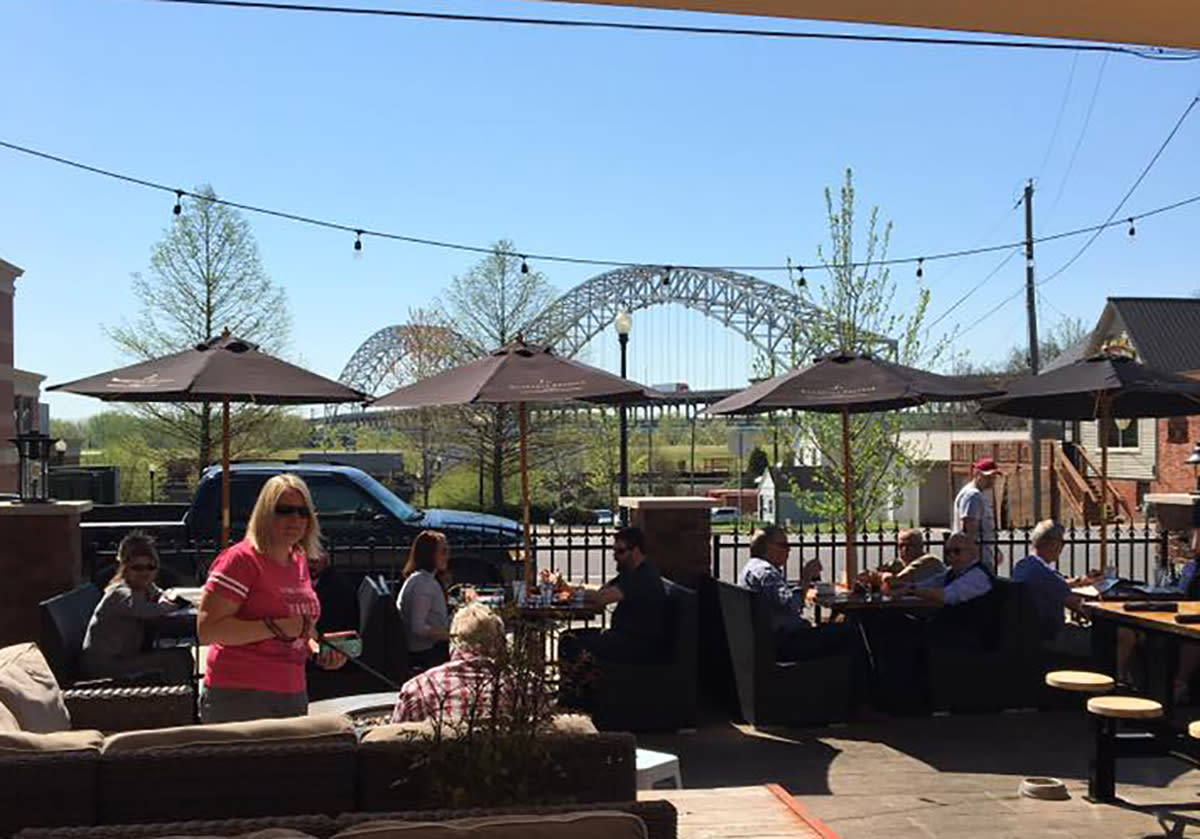 118 W. Main St., New Albany (812) 948-6501; www.ExchangeForFood.com; Open Table reservation Gospel Bird Enjoy a refreshing twist on southern food and fried chicken on a shaded patio. Silver streamline trailer included!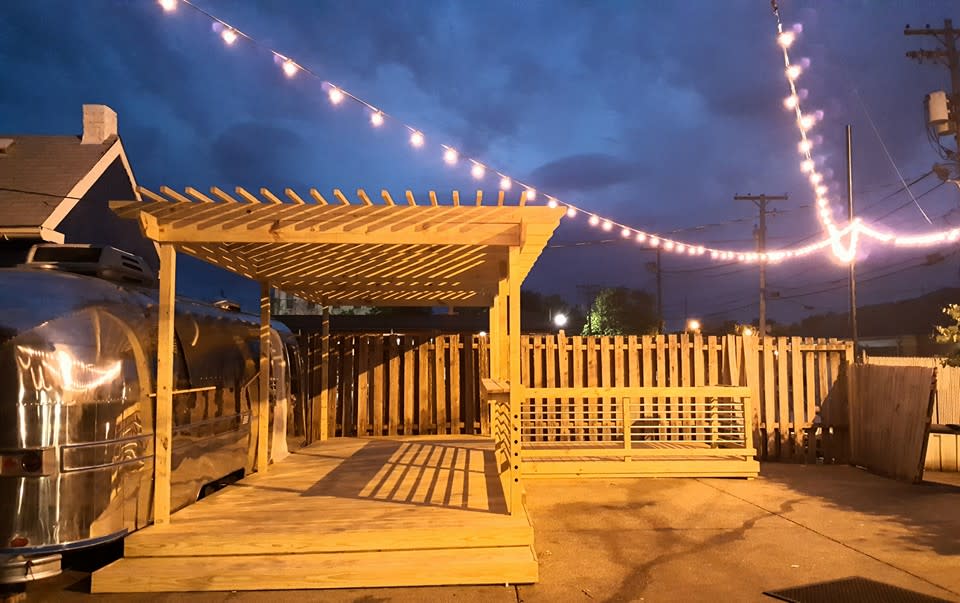 207 E. Main St., New Albany (812) 725-1054; www.Facebook.com/Gospelbird Floyd County Brewing Company New Albany's newest brewery now offers its "food, froth, and follies" biergarten-style. Day or night, this outdoor space is wunderbar!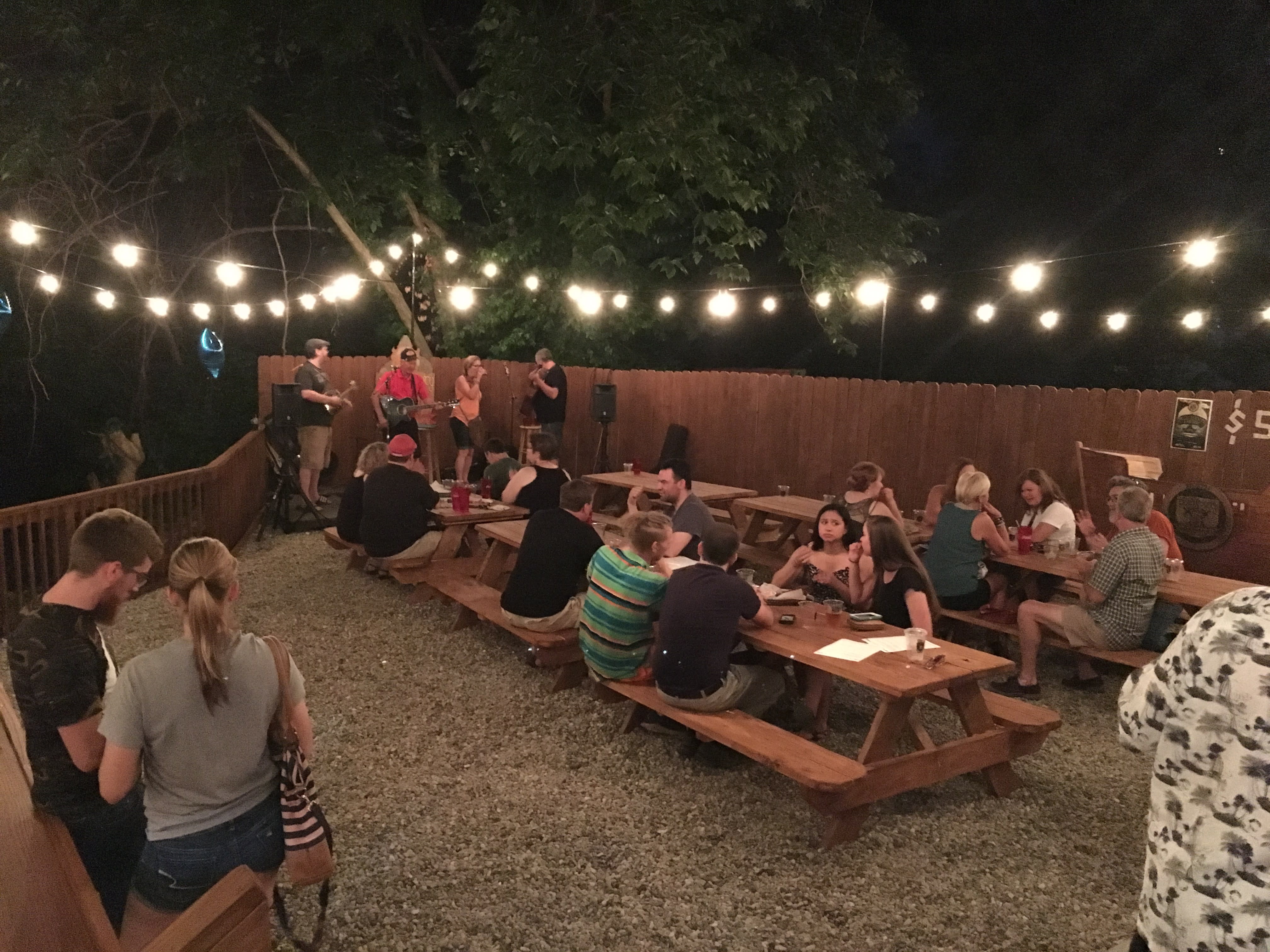 129 W. Main St., New Albany (470) 588-2337;  www.FloydCountyBrewing.com River City Winery River City Winery's new patio is located adjacent to downtown New Albany's Bicentennial Park—the live summer concert hotspot! Enjoy music and conversation as you sip your favorite white or red.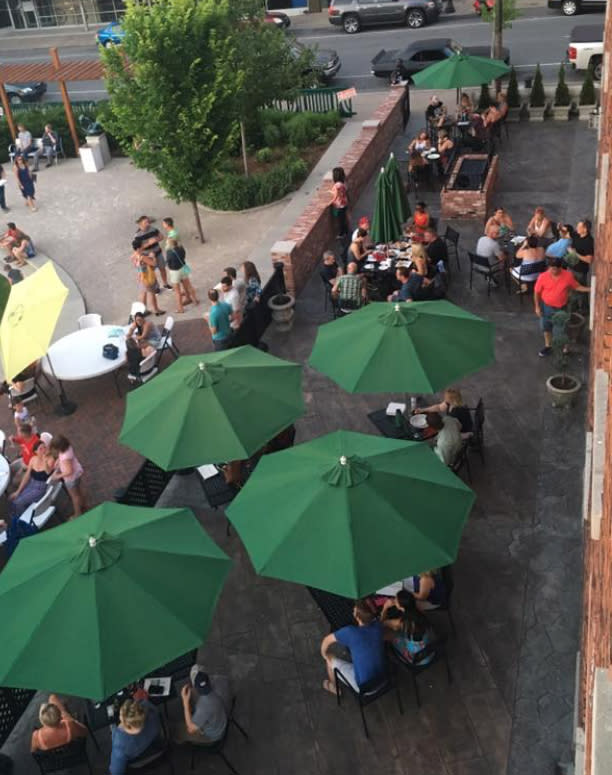 321 Pearl St., New Albany (812) 945-9463; www.RiverCityWinery.biz More Clark and Floyd county al fresco dining locations: Huber's Orchard, Winery, and Vineyards, 19816 Huber Rd., Starlight Joe Huber's Family Farm & Restaurant, 2421 Engle Rd., Starlight Feast BBQ, 116 W. Main St., New Albany NABC Bank Street Brewhouse, 415 Bank St., New Albany Bella Roma Italian Cuisine, 134 E. Market St., New Albany Big Four Burgers + Beer, 114 East Main St., New Albany, and 134 Spring St., Jeffersonville Buckhead's Mountain Grill, 707 W. Riverside Dr., Jeffersonville H. M. Franks, an O'Shea's Pub, 355 Spring St., Jeffersonville Rocky's Sub Pub, 715 W. Riverside Dr., Jeffersonville For more dining options, visit: http://gosoin.com/dining-out