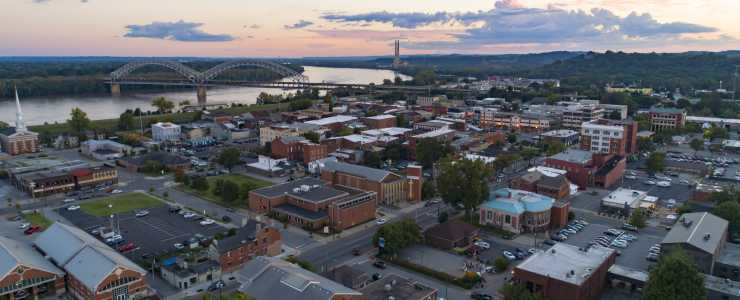 It's no secret that this year has been a difficult one. Covid-19 has presented us with challenges we never imagined.
Even in the hardest of times, southern Indiana has steadily added new places for locals and visitors to enjoy once the world begins to navigate this new normal.  
The people of SoIN love unique and quirky offerings. From an outdoor game yard to a clay shooting course and even a shop for all of your magical supplies needs, below are just a few new businesses that we welcomed to our community.
Entertainment
Recbar 812
Recbar 812 joined downtown New Albany's burgeoning entertainment district. The arcade/restaurant offers arcade games, food, and libations. This is the second location for Recbar's owners (the first was in Louisville). It has two floors and 25,000 square feet with about 200 arcade games. These games represent a variety of eras and styles, including many from the 1980s, along with more modern games and 80 pinball machines! Recbar 812's food includes burgers, tacos, and sandwiches. Tater tots are one of the restaurant's specialties, and its "totchos" (nachos made with tater tots) are covered with toppings such as bacon, cheese, steak, and pulled pork. The menu also features sugary breakfast cereals and other sweet treats that will take you back to your childhood.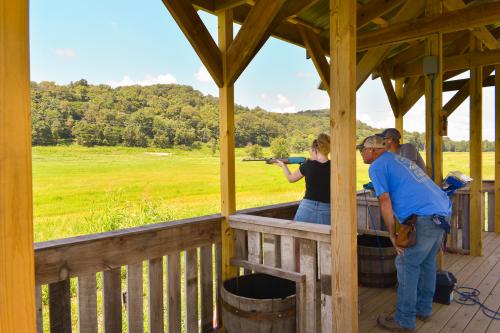 Sporting Club at the Farm
The Sporting Club at the Farm sweeps across 740 acres of southern Indiana farmland. An authentic sporting experience for all ages and abilities, it includes shotgun clay pigeon courses, archery course and range, four fishing lakes, more than 10 miles of hiking trails, and two barns for events. All activities are open to the public except fishing, which is for members only.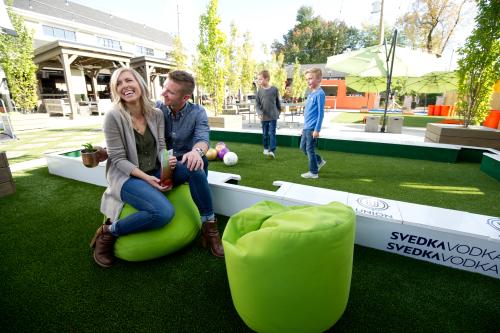 Union Restaurant & GameYard
Union Restaurant & GameYard is located just steps off the Big Four Station Bridge in downtown Jeffersonville. A restaurant and attraction all in one, Union has a sensational menu, beer, cocktails, and games. Its space has 4 bars, a stage, a private room, and an entire gaming area for all ages. Games include curling, futpool (seen in the image above), ping pong, giant beer pong, corn hole, and 4-way volleyball!
Shopping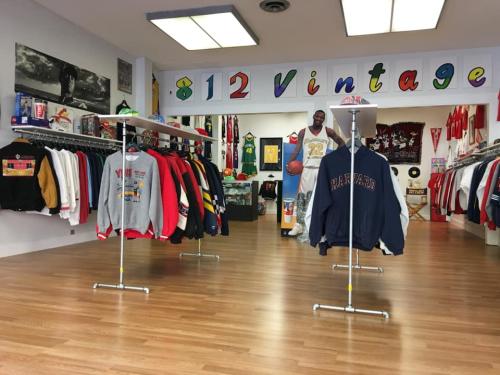 Source: facebook.com/812vintage
812 Vintage
812 Vintage is located in downtown New Albany. They specialize in T-shirts, hats, and sweatshirts from past decades, including sports gear and brand-name clothing. Most of the clothing is from the 1980s and 1990s. The shop's owner, Ryan Shean, opened it at only 20 years old. Ryan has been selling vintage items to his buddies since age 13. You can check out merchandise online as well.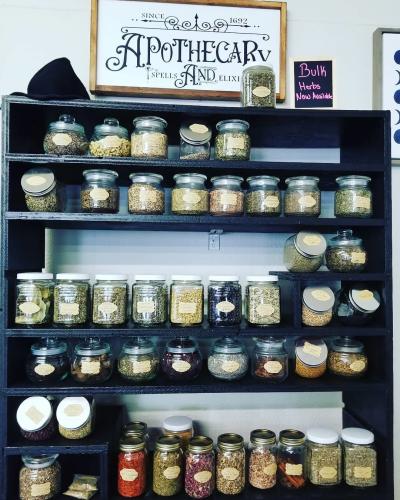 Source: facebook.com/RavensRoostBoutique
Raven's Roost Boutique
Raven's Roost Boutique in downtown New Albany is your newest source for magical supplies. They hand-select every one of their products and offer quality pieces. They carry such items as intention oils that are a blend of stones, herbs and essential oils, handmade incense, tarot cards, books, jewelry, and more. They also offer free educational resources.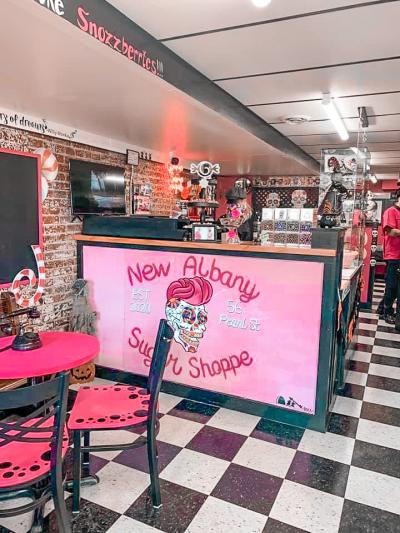 Source: facebook.com/newalbanysugarshoppe
New Albany Sugar Shoppe
Brighten your day at the colorful wonderland that is the New Albany Sugar Shoppe. The shop carries classic favorites as well as the owner's own creations. Owner Stevie Carper has dreamed up tasty treats like bourbon bacon and banana truffles, lollipops with edible flowers, buckeyes, gourmet chocolate apples, and pecan pralines. She also carries locally made specialty candies from Indiana and Louisville.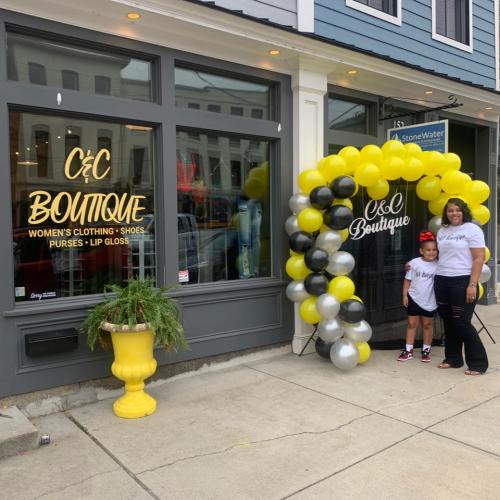 Source: facebook.com/CC-Boutique-102034751654982
C&C Boutique 
Located in downtown New Albany, C&C Boutique was developed out of a love of fashion. The owner sells clothing for women and babies, as well as purses, shoes, and accessories. A family affair, even 6-year-old daughter Cai'Lee is in on the act. With help from her parents, Cai'Lee makes a lip gloss called "Pretty Lips."
Restaurants and Bars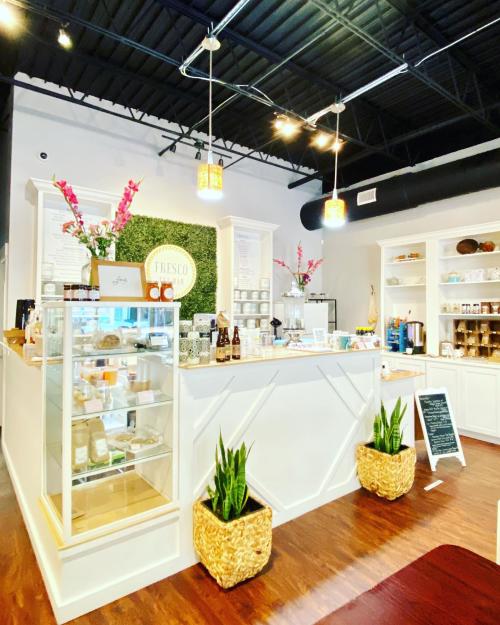 Source: facebook.com/FrescoTeaBarNA
Fresco Tea Bar
Fresco is housed inside MESA, A Collaborative Kitchen in New Albany. It offers bubble teas, steeped tea, specialty drinks, grab-and-go lunches, and bakery items!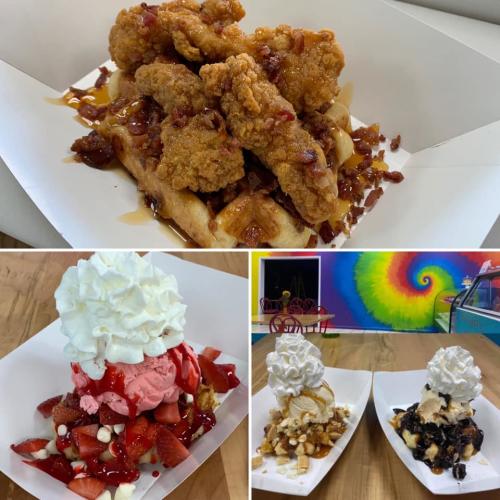 Source: facebook.com/The-Funky-Waffle-Company-101332111658461
Funky Waffle
Funky Waffle is a waffle bar with an assortment of toppings including fruits, berries, syrups, sauces, ice cream, nuts, and more. It also has made-from-scratch cookies, cupcakes, brownies, banana pudding, and cheesecake by the slice, topped however you like.
Source: facebook.com/boardandyoubistro
Board & You Bistro
Board and You Bistro & Wine Bar provides casual and upscale dining to downtown New Albany. Board & You was launched as a charcuterie catering service before it opened as a brick-and-mortar restaurant. It features hand-crafted dishes coupled with custom cocktails and premier wine listings. Bistros are known for the "keep it short and sweet" style of menu! Board & You Bistro serves 7-8 entrees that range from a variety of proteins, pasta, and seafood! Don't worry, charcuterie boards are still available on the appetizer menu.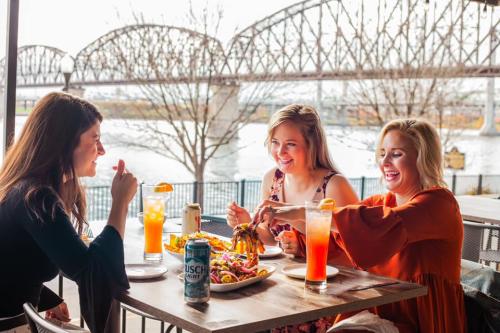 Source: facebook.com/HarrysTaphouseandKitchen
Harry's Taphouse & Kitchen
Enjoy the best view of the Ohio River, bridges, and the Louisville skyline from Harry's Taphouse and Kitchen patio. If you want to have a good time with people who know how to relax with a pour of your favorite bourbon or pint of your favorite beer and enjoy a menu of New Orleans inspired dishes.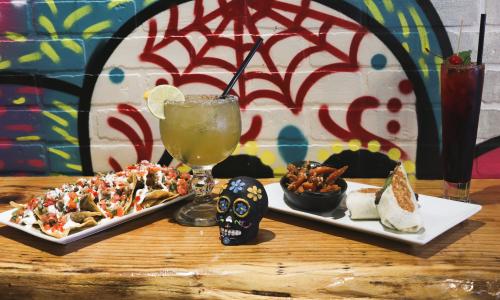 Source: facebook.com/ElCatrinMK
El Catrin Mexican Kitchen
The brother of La Catrina Mexican Kitchen, El Catrin opened in Sellersburg serving authentic Mexican taste and seasonal menus and cocktails.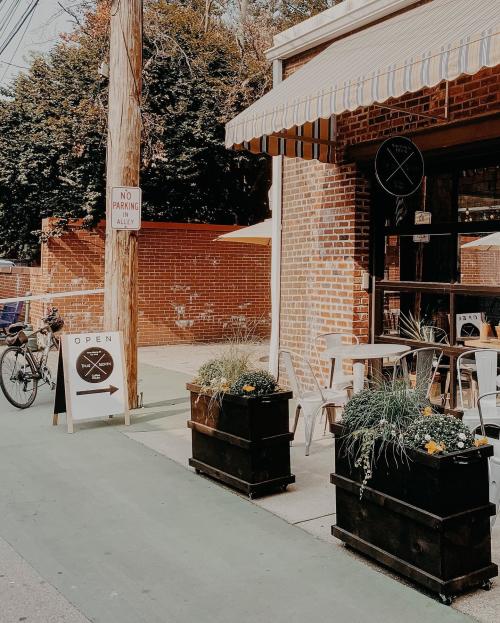 Source: facebook.com/truenorthcoffee812
True North Coffee House
True North Coffee House is owned by its next-door neighbor, True North Boutique in New Albany. This specialty coffee shop is in the Fair Store building (formerly Quills) behind True North Boutique!
Hotels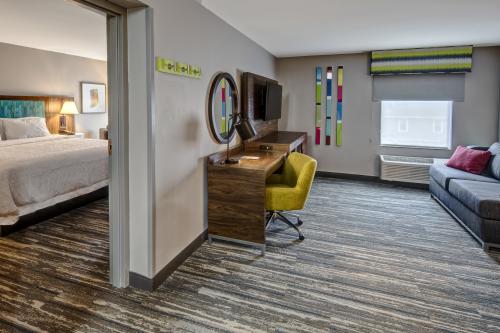 Hampton Inn New Albany
The New Albany Best Western just off I-64 was fully renovated to a Hampton Inn by Hilton. The hotel offers a total of 128 rooms, 24-hour fitness center, an outdoor pool, and daily hot breakfasts.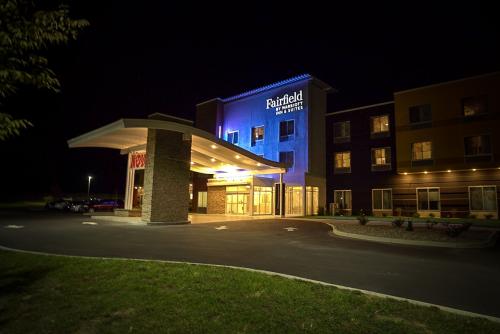 Source: facebook.com/FairfieldInnLouisvilleNewAlbany
Fairfield Inn & Suites New Albany
Conveniently located just off Exit 1 on I-265. Enjoy the scenic view of the southern Indiana area with Downtown Louisville visible from our unique spot atop the New Albany hills. Enjoy their complimentary Grab-N-Go breakfast bags, relax on the outdoor patio, and take advantage of their Pool and Fitness Center facilities.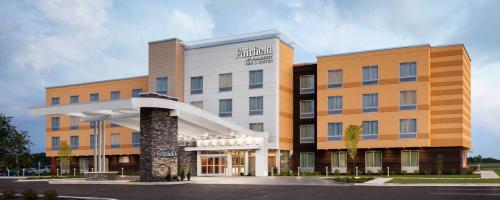 Source: facebook.com/FFLouisvilleJeffersonville
Fairfield by Marriott Jeffersonville
Experience affordable quality at the Fairfield by Marriott Louisville Jeffersonville. Located within a short drive to River Ridge Business Park as well as several restaurants. You will be impressed by their stylish oversized guest rooms & suites, meeting facilities, and their complementary features such as hot breakfast, high-speed WIFI throughout the hotel, and 24-hour fitness center.