Develop New Albany presents new Key Card discounts 

Visitors who love a deal can find more in downtown New Albany. Develop New Albany is now offering a Key Card discount for overnight visitors.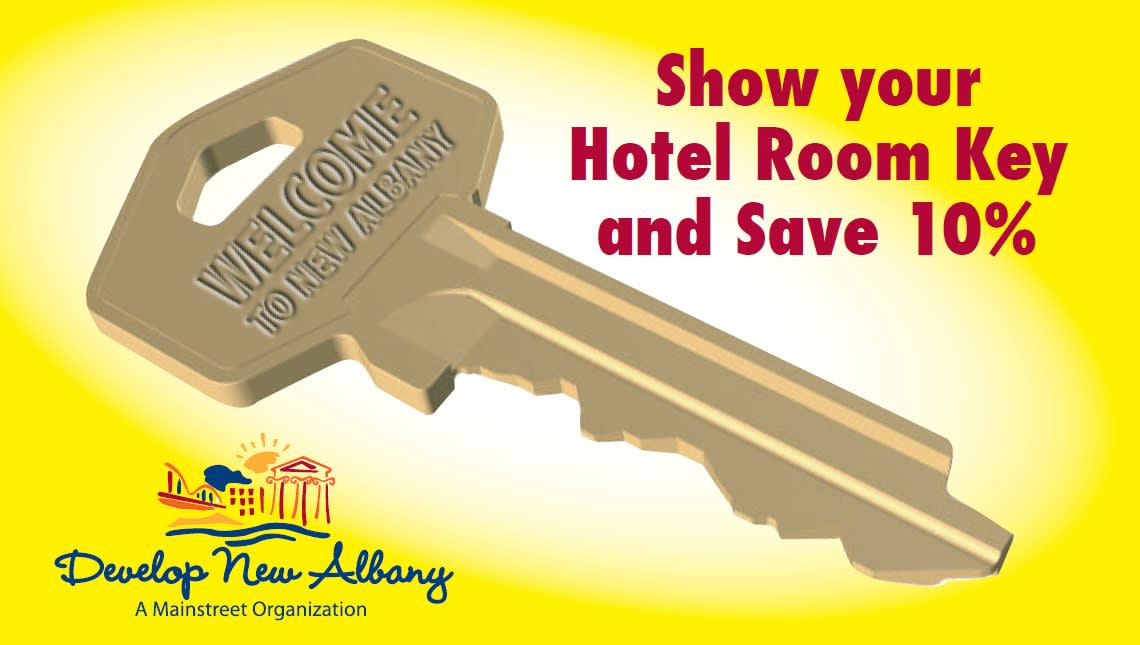 The key card encourages visitors to shop and dine locally during their Southern Indiana stay. When they present a room key at the following local restaurants, shops, and attractions they'll save 10%*.

·   Regalo
·   Culbertson Mansion
·    J. Nicolle
·    Mariposa Consignments
·    Earth's Art
·    Schmitt Furniture

*Discounts vary by location. Check the Develop New Albany website ( http://developna.org/) for more information.

Vintage Fire Museum hours expand

Who hasn't dreamed of being a firefighter? Now you can sit atop a vintage fire engine and sound the alarm six days a week. The Vintage Fire Museum and Safety Education Center expanded its hours this summer to welcome kids of all ages.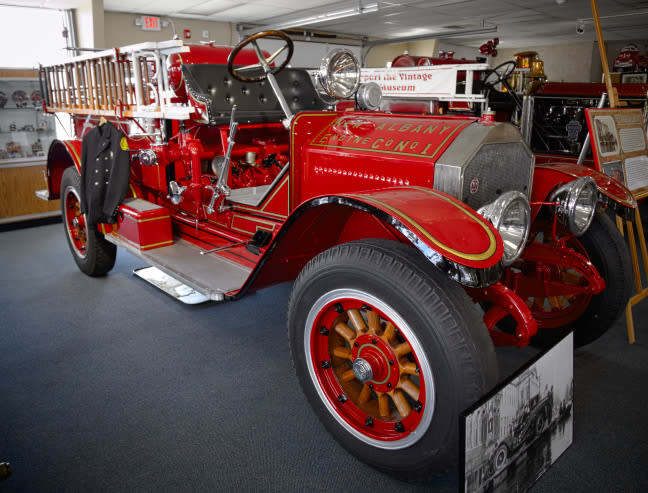 Vintage Fire Museum

As you're touring the museum, guides may ask you to participate in a bucket brigade, decode fire signals, or even crank the siren. The museum was the private collection of Fred Conway, a fire engine enthusiast who collected, restored, and showed his collection in the lobby of his business, Discount Labels.

Vintage Fire Museum,  http://www.VintageFireMuseum.org/
723 Spring Street
Jeffersonville, IN 47130

Hours:
11 a.m. – 4 p.m., Tuesdays – Fridays
10 a.m. – 5 p.m., Saturdays
1 p.m. – 4 p.m., Sundays


Al fresco dining on the patio at The Exchange

Savor a glass of wine from a small, boutique winery or beer from an American craft brewery as you gaze at the Sherman Minton Bridge. The Exchange pub + kitchen capitalized on the bridge's view at the corner of First Street and Main. The view is another reason to try the gastropub's appealing menu of locally sourced ingredients.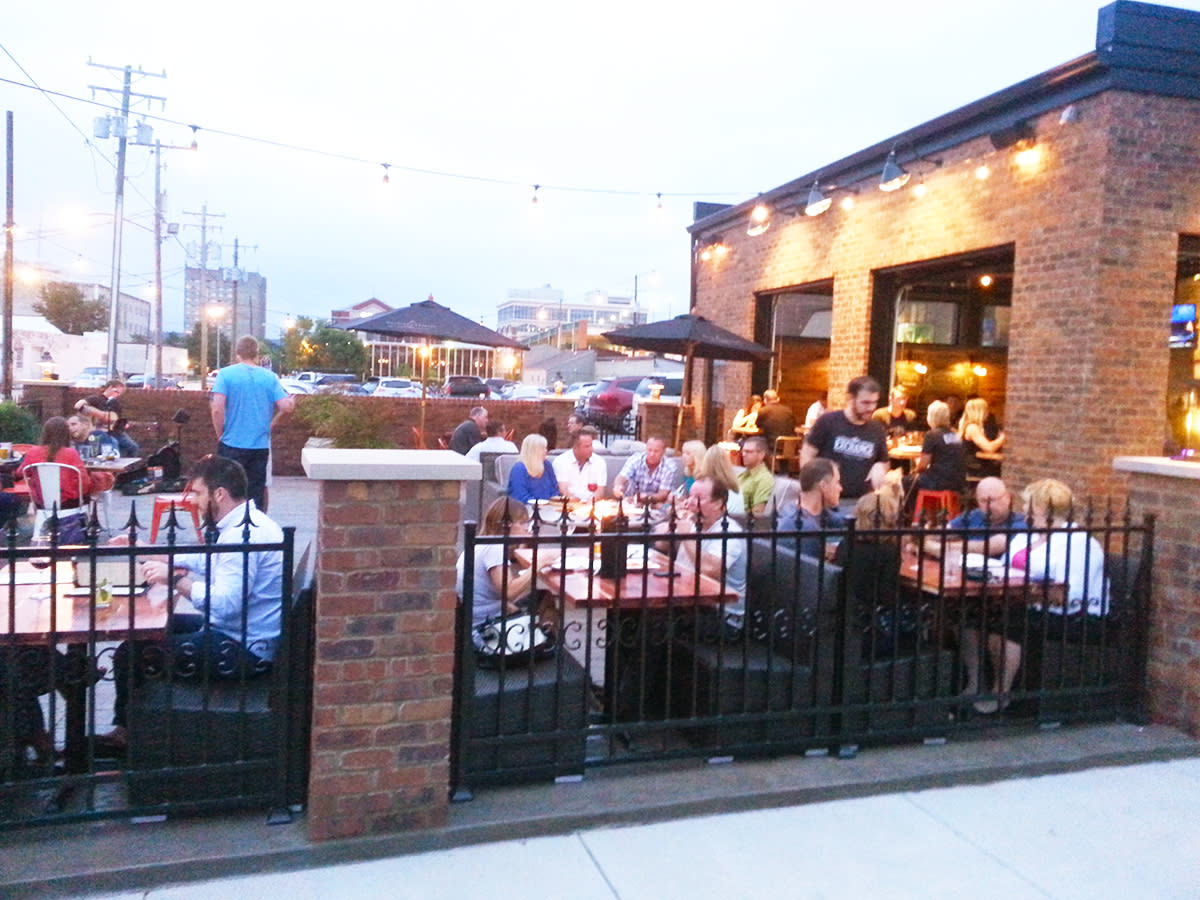 Patio dining at The Exchange in New Albany

Executive Chef Matt Weirich focuses on locally-sourced products and scratch ingredients for his rotating seasonal menus. The bar staff creates cocktails comprised of house-made syrups, bitters and premium spirits. The Exchange strives to make dining out a special experience.

Link to: The Exchange:  http://www.exchangeforfood.com/

History graces downtown Jeffersonville's walls

Ten large photo billboards depicting Jeffersonville's early days have been posted on buildings throughout the city's downtown. The photos blend public art with history, something Jeffersonville Main Street is calling "hip and historic. This continues to revitalize downtown Jeffersonville.  This project is made possible by a grant from Indiana Main Street and the Indiana Office of Community and Rural Affairs.

The new DVD, Monumental Memories, is a trip down memory lane and is available for purchase in downtown Jeffersonville shops and at the Southern Indiana Visitor Center.

Monumental Memories project:  http://jeffmainstreet.org/jeffersonville-monumental-memories.html

Downtown Jeffersonville Marina

Cruise down the Ohio River, dock in downtown Jeffersonville, and then meander down Spring Street where you can shop, find a locally crafted brew, dine riverside. Boaters will be able to dock in Jeffersonville next to RiverStage next summer. Jeffersonville city officials have said they expect the new marina to be complete by the end of 2015.