Floyd County Brewing Company now open
Floyd County Brewing Company opened in mid-September with a humorous, medieval theme that owner Brian Hampton describes as "Medieval meets Monty Python." The dark décor, reminiscent of castles in movies, includes coats of arms and paintings depicting knights in chain mail. Floyd County Brewing Company is the fourth brewery/restaurant to open in the river cities of Southern Indiana since 2014. 
The brewery's selection ranges from traditional English food to pub favorites. The traditional plates include fish and chips served with mushy peas, bangers and mash, and a turkey drumstick. You'll also find glazed salmon, corned beef and sauerkraut sandwich, and chicken or fish tacos. Brews infuse their recipes, too. A honey and Srirachi bier glaze flavors the Arrow Smith chicken skewers, and the warm pretzel appetizers are served with a bier cheese. 

Floyd County Brewing Company is open Tuesday through Sunday at 129 W. Main Street. Check the website or call (470) LUV BEER (588-2337) for current hours.

Too Tired Bike and Bean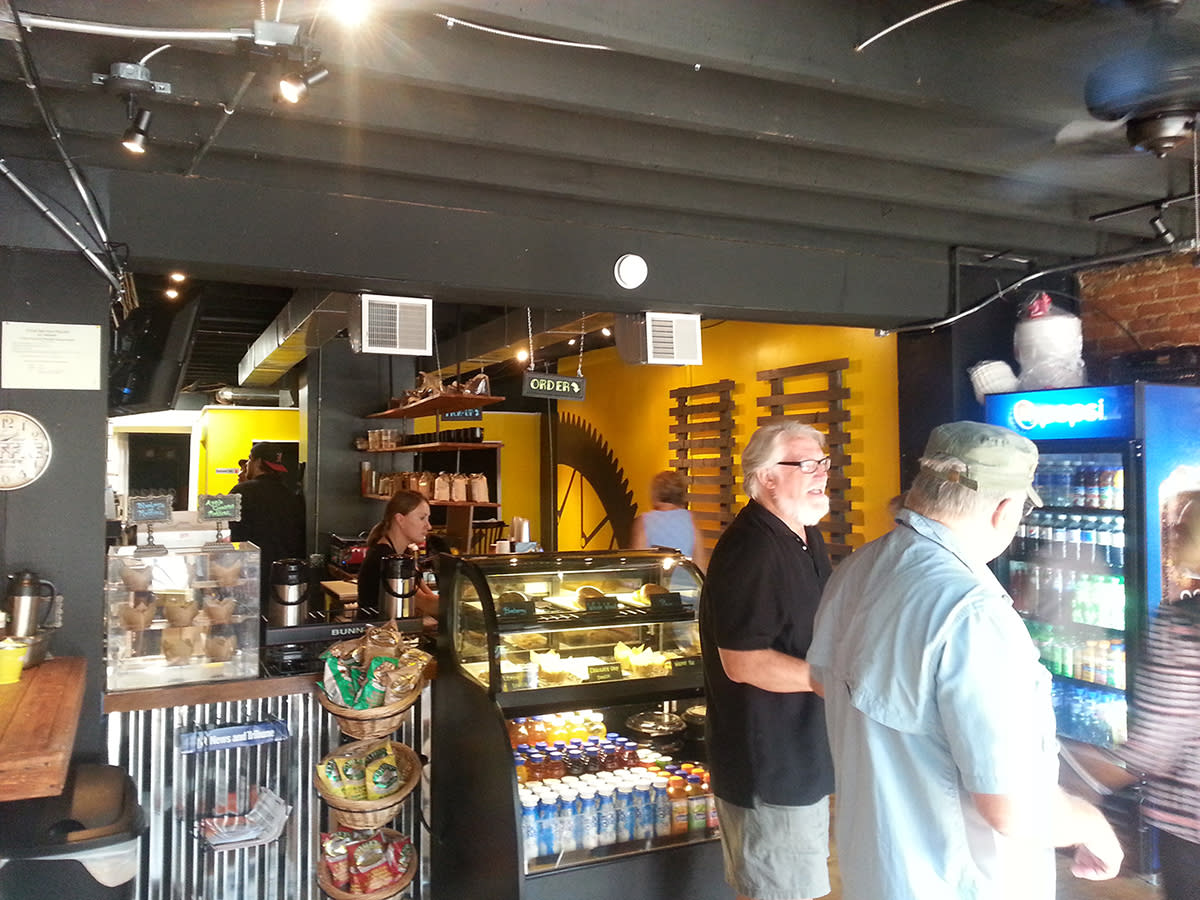 The folks who brought you Red Yeti Brewing Company have debuted Too Tired Bike and Bean, a coffee, café, and bicycle repair shop. It opened next door to Red Yeti on September 4th.

Too Tired serves breakfast Paninis, fruit smoothies, classic coffees, and baked goods. They serve coffee specially blended for the shop by Starlight Coffee, a local southern Indiana company.

Artists who show their works at nearby Gadabout Gallery created bicycle- and coffee-themed works of art that are featured and for sale inside the shop. As their works are sold, they plan to restock the shop with original art work with various themes.

Too Tired Bike and Bean is open 6:30 a.m. to 6 p.m. daily at 250 Spring Street in the heart of "hipstoric" Jeffersonville. For more information, call (812) 725-8726 or see photos on their Facebook page. 
Marina update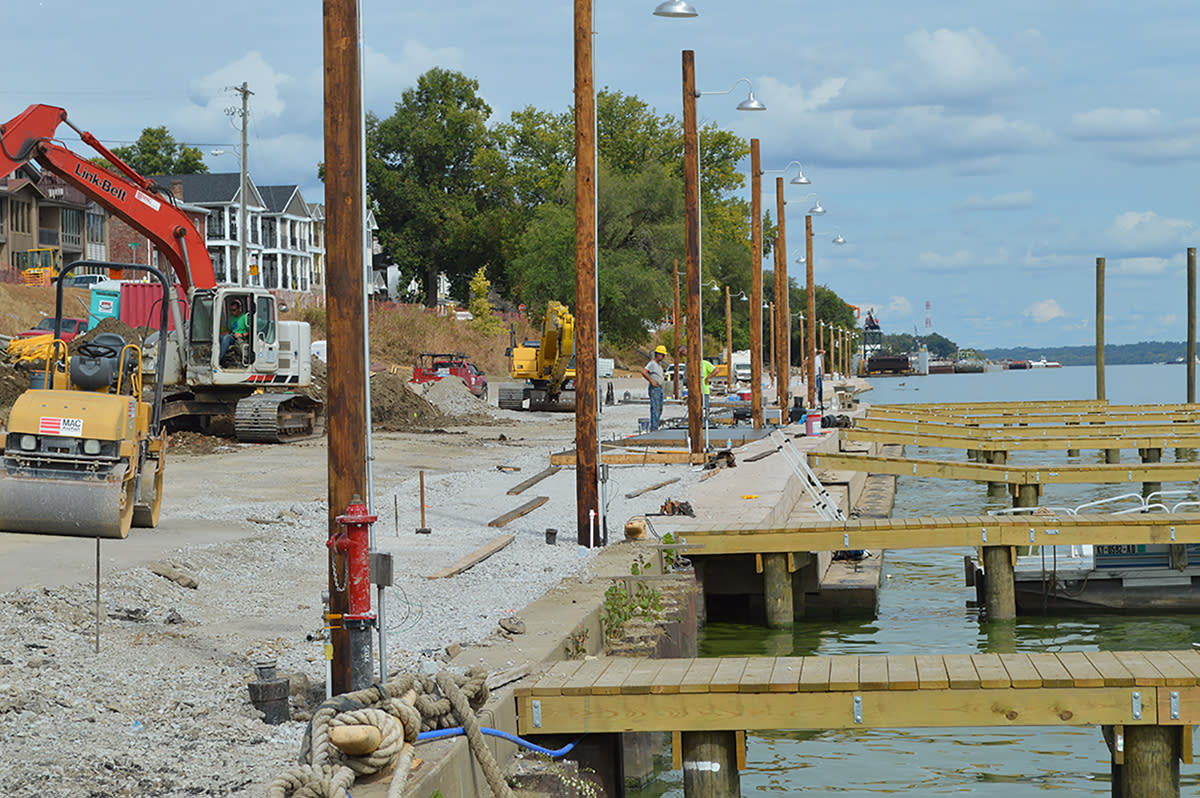 Jeffersonville is making progress on the Jeffersonville Marina located on the southern end of Spring Street, just east of RiverStage. The marina will be called "Fisherman's Wharf" and will be family friendly with a picnic area. The marina's 15 docks will accommodate 30 boats on a first come, first serve basis.

The city expects the marina to be complete by late fall.


Oh Baby! Upscale children's boutique to open in New Albany

Oh Baby! Children's Boutique will open in Downtown New Albany in October with upscale items for both mother and child. 
Oh Baby! will carry high quality products and children's clothing. It will have both upscale resale clothing, as well as brand new product lines like Petunia Petunia PickleBottom, Matilda Jane, Persnickety, Mini Boden, Hanna and Anderson.

Oh Baby! is the creation of Kim Johnson and Laura Applegate. Johnson, who owns Copper Moon Gallery, has focused on bringing original artwork by local and national artists for children. Applegate, co-owner of Regalo Gifts has scoured the nation for exceptional quality gifts for the boutique's baby registry. 

Oh Baby! Children's Boutique is located in The White House at 222 Pearl Street in downtown New Albany. A grand opening is scheduled for Oct. 30. For more information, follow Oh Baby! on Facebook.