Floyd County Brewing Company now open
Floyd County Brewing Company opened in mid-September with a humorous, medieval theme that owner Brian Hampton describes as "Medieval meets Monty Python." The dark décor, reminiscent of castles in movies, includes coats of arms and paintings depicting knights in chain mail. Floyd County Brewing Company is the fourth brewery/restaurant to open in the river cities of Southern Indiana since 2014. 
The brewery's selection ranges from traditional English food to pub favorites. The traditional plates include fish and chips served with mushy peas, bangers and mash, and a turkey drumstick. You'll also find glazed salmon, corned beef and sauerkraut sandwich, and chicken or fish tacos. Brews infuse their recipes, too. A honey and Sriracha bier glaze flavors the Arrow Smith chicken skewers, and the warm pretzel appetizers are served with a bier cheese. 

Floyd County Brewing Company is open Tuesday through Sunday at 129 W. Main Street. Check the website or call (470) LUV BEER (588-2337) for current hours.
 
Marina update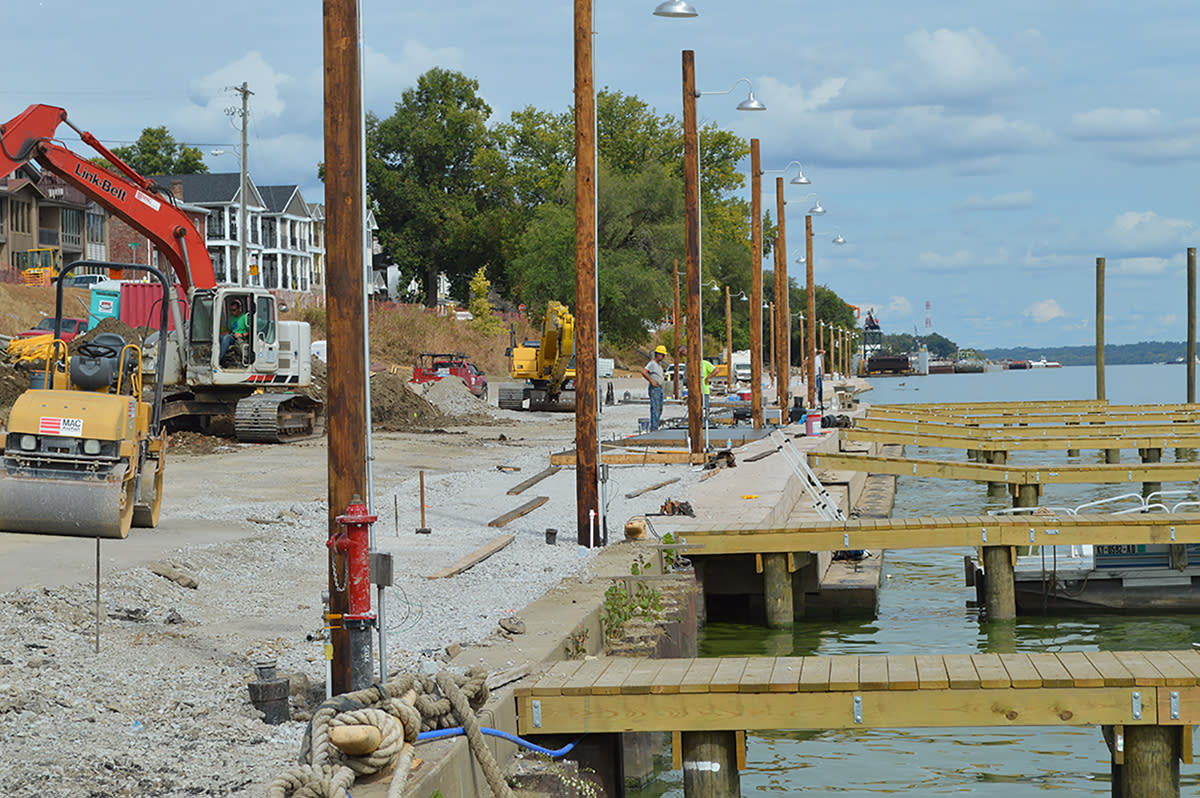 Jeffersonville is making progress on the Jeffersonville Marina located on the southern end of Spring Street, just east of RiverStage. The marina will be called "Fisherman's Wharf" and will be family friendly with a picnic area. The marina's 15 docks will accommodate 30 boats on a first come, first serve basis.

The city expects the marina to be complete by late fall.