Want ideas for holiday fun? Need help getting in the holiday spirit? Here's a festive glimpse at holiday events and entertainment in Clark and Floyd counties.
Charlestown
During the holidays, this Southern Indiana town becomes "Christmas City"—a seasonal destination all its own.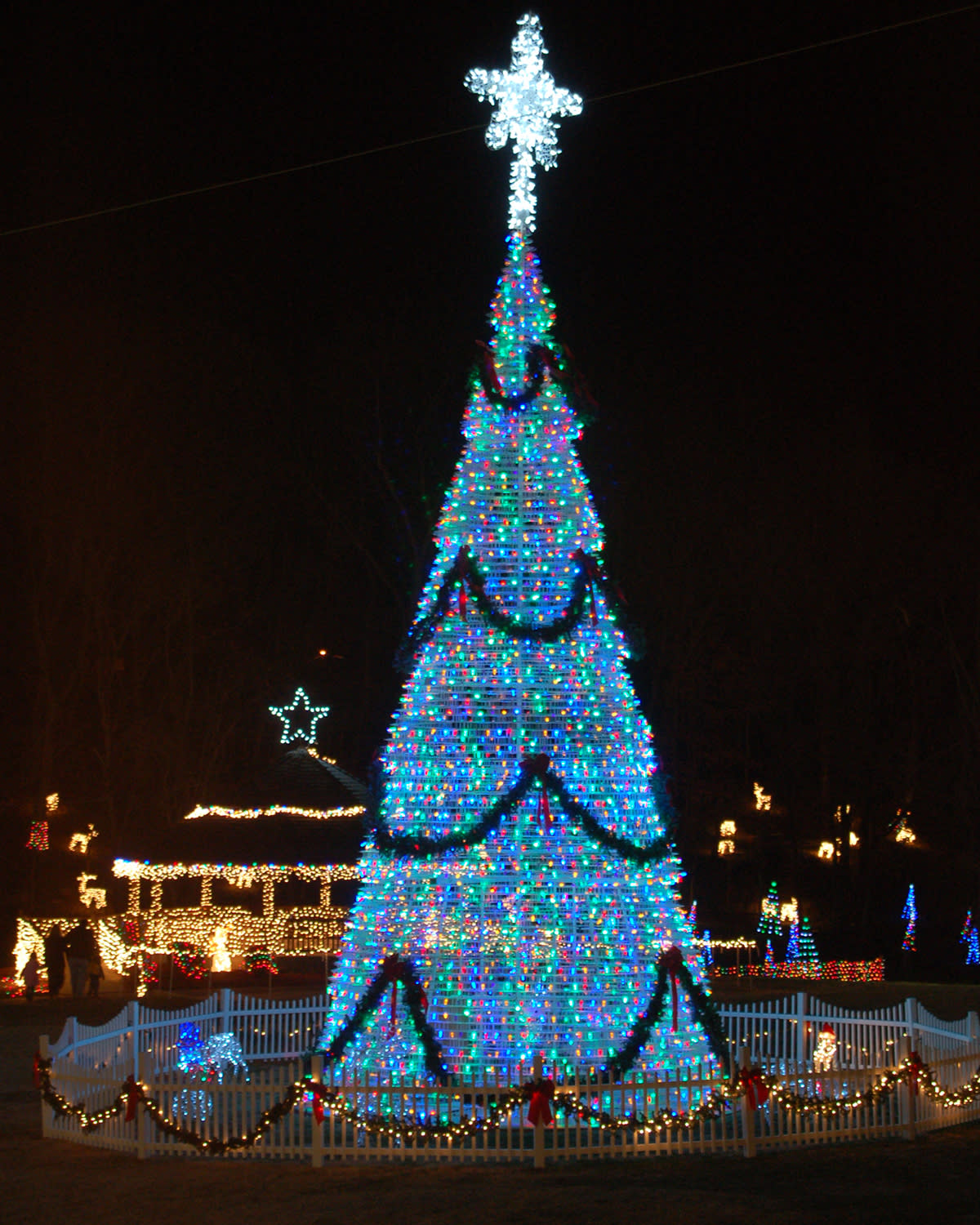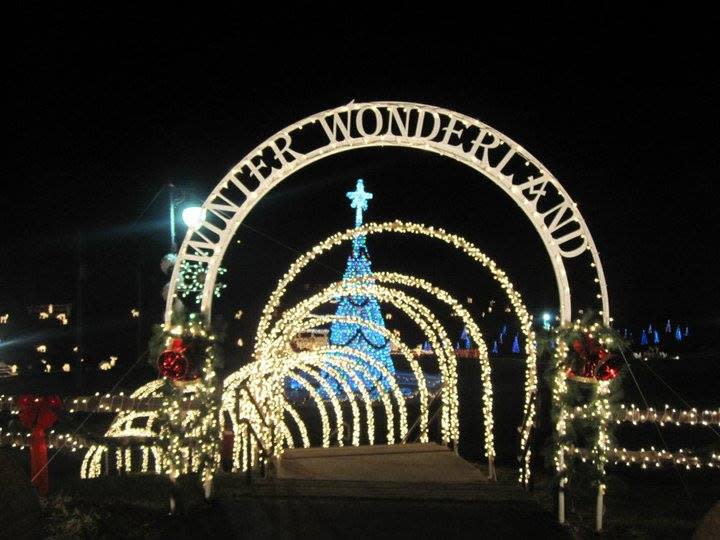 Light-up Charlestown Friday, November 25 This annual light show turns the small town of Charlestown into a dazzling city of lights. Walk through the animated light show on the town square, and drive through the brightly decorated Greenway Park part of your holiday family tradition. You can view the lights evenings November 25 through January 1. When: 6 p.m., Friday, November 25 Cost: Free Christmas City Friday, November 25 – Friday, December 23 Charlestown's Family Activities Park becomes Christmas City during the holidays. Children can visit with Santa Thursdays-Saturdays, 6-9 p.m., and ride the Charlestown Express Train, ice skate, and play miniature golf. Carriage rides start and end at Greenway Park every Friday and Saturday, evenings. Christmas City will be open Mondays-Thursdays, 6-9 p.m., and Fridays and Saturdays, 6-10 p.m. Reservations (recommended) can be made at: www.CityOfCharlestown.com  For more information, see Charlestown's Christmas City Facebook page. When: Friday, November 25 through Friday, December 23 Cost:  Rides and entertainment: $5 for ages 2 and up 
Clarksville
Treat the family to classic holiday entertainment at these SoIN family favorites.   Derby Dinner This beloved SoIN theater has 2 holiday productions for you this season. For more info on these and other Derby Dinner Playhouse productions, visit: www.DerbyDinner.com "Honky Tonk Angels Holiday Spectacular" Nov. 16-Dec. 31 Follow the comic escapades of three country gals as they re-unite at the "Hillbilly Heaven Club" Christmas show.  Music featured includes Christmas classics and country favorites. When: Matinee and evening performances Tuesdays through Sundays, through December 31 Cost: $39-$47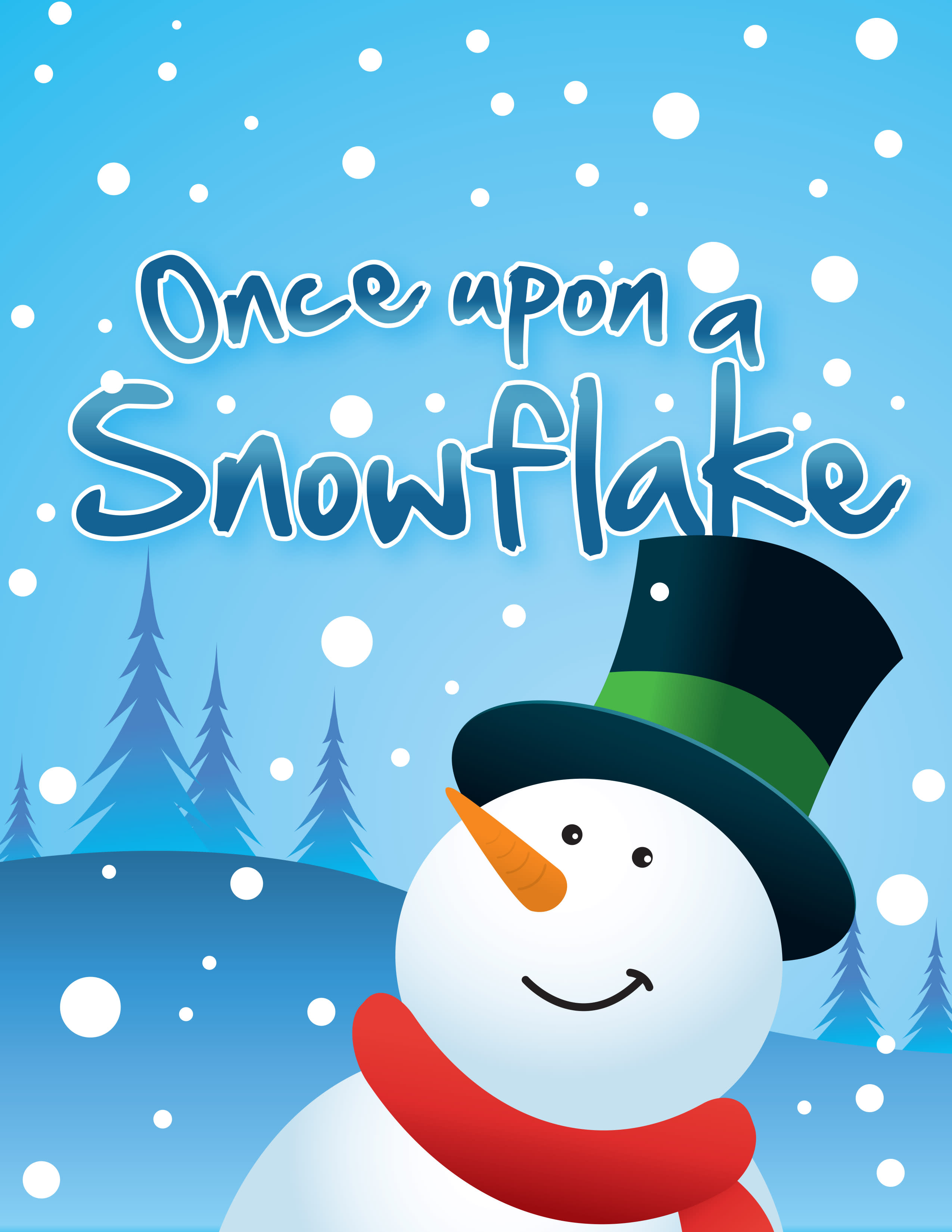 "Once Upon a Snowflake" Nov. 19, 25, 26 & Dec. 3, 10, 17, 19 No two snowflakes are the same, and neither are two snowmen! This heartwarming musical about a small snow girl brings smiles and pure holiday joy. When: Morning & afternoon performances, November 19, 25, 26 & December 3, 10, 17; Evening performance on December 19 Cost: $17 breakfast, $22 lunch Santa Arrives for the Season  at Greentree Mall Saturday, Nov. 5 Santa Claus is coming to Clarksville and will arrive in style with a hook and ladder truck plus a parade of friends from the Louisville Turners Circus. After Santa makes his grand entrance, children can enjoy crafts and face painting until 1 p.m. After November 5th, come back to visit Santa 10 a.m. – 9 p.m., Monday-Saturday, noon to 6 p.m. Sunday, until Christmas Eve. Photographers will be onsite and photo packages will be available for purchase. For more information, visit www.GreenTreeMall.com or on Facebook: www.Facebook.com/ShopGreenTreeMall When: 10 a.m., Saturday, November 5 Cost: Free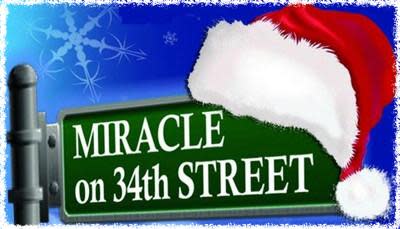 "Miracle on 34th Street" at Clarksville Little Theatre November 11-13; 18-20 Enjoy the endearing story of how Kris Kringle (Santa) handles challenges when faced with an unbelieving public and a girl named Susan. Based on the holiday 20th Century Fox classic. For information on this show and upcoming productions, visit: www.ClarksvilleLittleTheatre.org When: 8 p.m., Friday-Sunday, November 11-13, 8 p.m., Friday & Saturday, November 18 & 19; 2 p.m., Sunday, November 20 Cost: Cost is $18 for adults, $15 seniors, $15 teens, and $10 for age 6-12. Santa's Wonderland at Bass Pro Shops The magic of Santa's Wonderland returns! Santa will arrive Saturday, November 12. From that day on, you can get a free photo with Santa through December 24.  There will be games, crafts, and fun activities when you visit with Santa and his elves. Click on the "kids events" on the Clarksville Bass Pro website for more information. When: varying times, Saturday, Nov. 12-Dec. 24 Cost: Free
Jeffersonville
Visit historic downtown Jeffersonville for traditional Christmas candy-making, cookie-strolling, and light-seeing. For more information about these and other downtown Jeffersonville events, visit: www.JeffMainStreet.org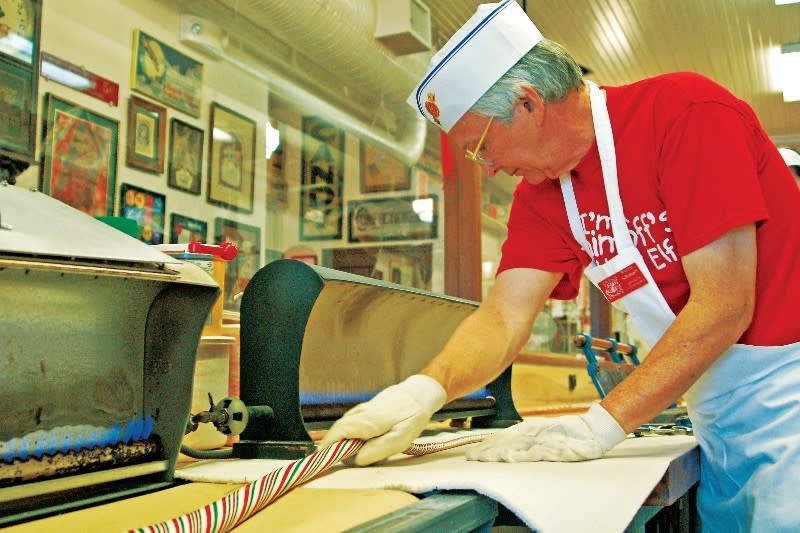 Schimpff's Christmas Candy Making Friday and Saturday, November 25 & 26 Watch Warren and Jill Schimpff make ribbon candy (Friday) and candy canes (Saturday) for the holiday season, using the same copper kettle and roll molds as founder Gustav Schimpff used in 1891. Want to know more about this iconic candy family? Visit them online at: www.schimpffs.com. When: 10 a.m.-5 p.m., Friday and Saturday, November 25 & 26 Cost: Free Merchants Holiday Open House Thursday, November 10 Stroll through downtown Jeffersonville shops, enjoy live music, appetizers, and take in the festive holiday sights. Visit: www.jeffmainstreet.org/event/holiday-open-house for more information. When: 6-9 p.m., Thursday, November 10 Cost: Free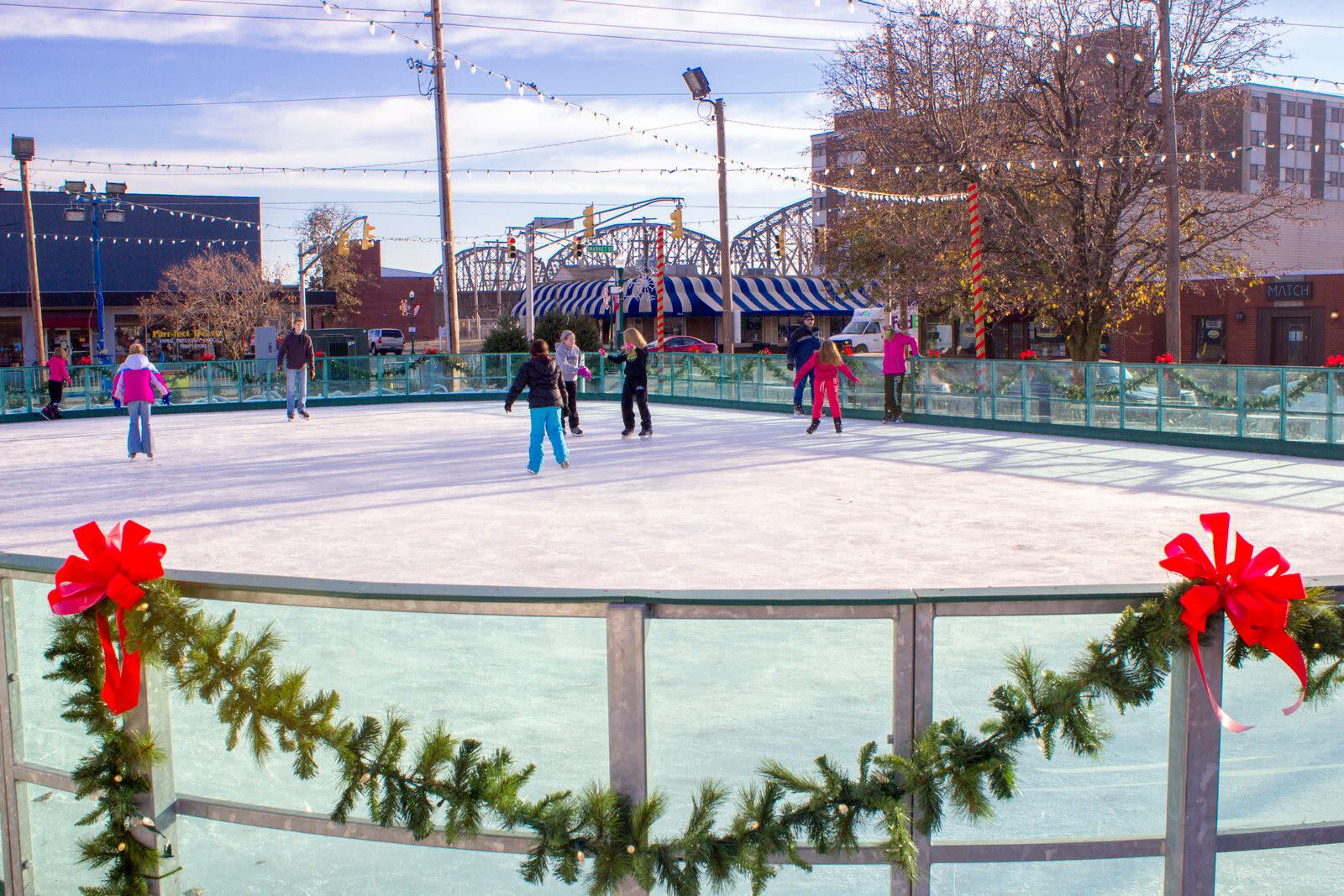 Shop, Dine & Skate November 25 through January 29 Ice skate at Jeffersonville's "little Rockefeller Center" at the corner of Market and Spring streets. After a fun daytime skate, or a romantic trip around the ice at night, enjoy hot chocolate and cookies and shop in historic downtown Jeffersonville. Hours: Noon-9 p.m., Sundays-Thursdays; Noon-10 p.m., weekends, November 25-January 29, 2017. When: November 25 through January 29 Cost: $8 per person, $40 season pass Light Up the Holidays Parade and Light Up Jeffersonville Saturday, November 26 Welcome the season in "hip-storic" downtown Jeffersonville with a traditional Christmas parade along Spring Street. A tree lighting at Warder Park begins the festive evening. When: 6-9 p.m., Saturday, November 26 Cost: Free Christmas Cookie Stroll Saturday, December 3 Stroll and shop in downtown Jeffersonville and collect Christmas cookies to enjoy or to share. When: 11 a.m.-4 p.m., Saturday, December 3 Cost: Minimal cost for cookies.
New Albany
Experience an old-fashioned Christmas in revitalized historic downtown New Albany, where trendy boutiques, a traditional tree lighting, and an elegant mansion bring Christmas to life.  Visit the Develop New Albany website for more information on these and other fun downtown New Albany events.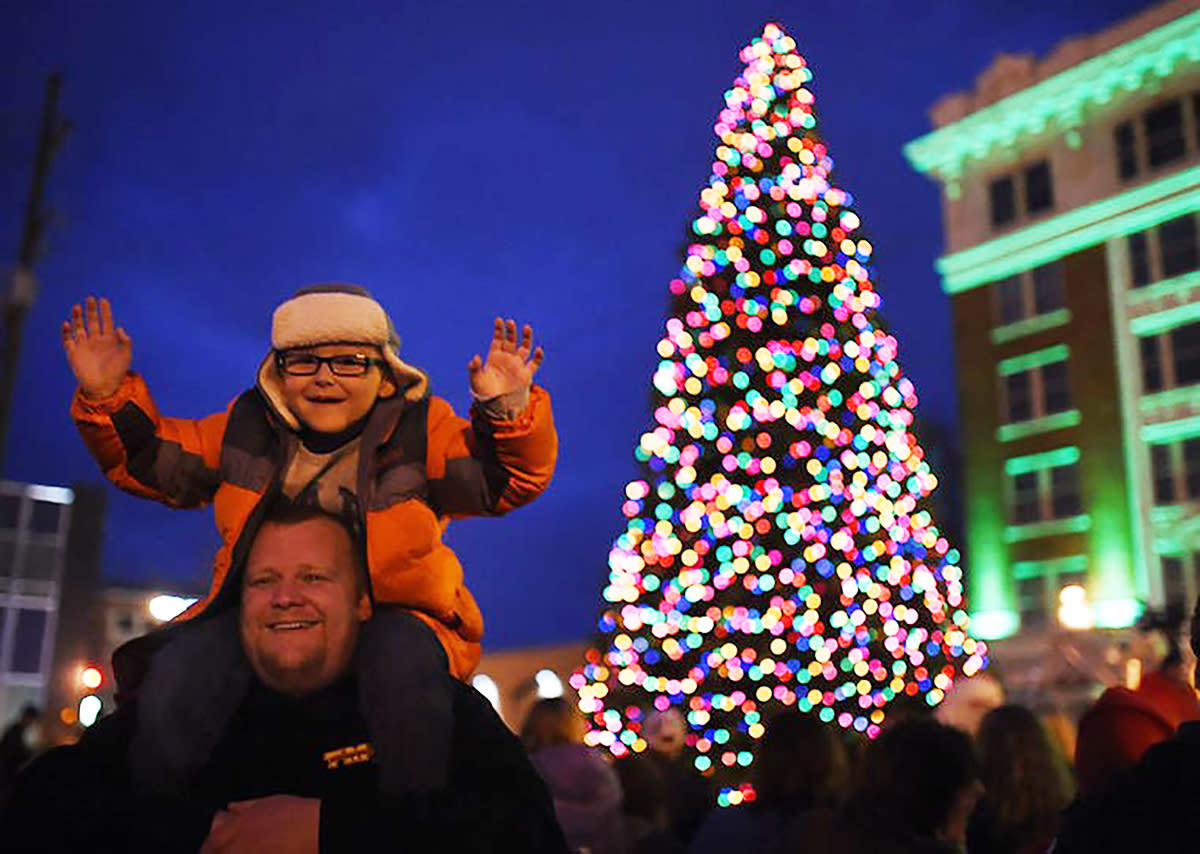 Holiday Fest & Jingle Walk Saturday, November 26 Shop and mingle at downtown New Albany stores during the "Jingle," then celebrate the season at Bicentennial Park's "Fest" with caroling and a tree lighting ceremony. When: 9 a.m.-5 p.m., Jingle Walk, 6-9 p.m., Holiday Fest, Saturday, November 26 Cost: Free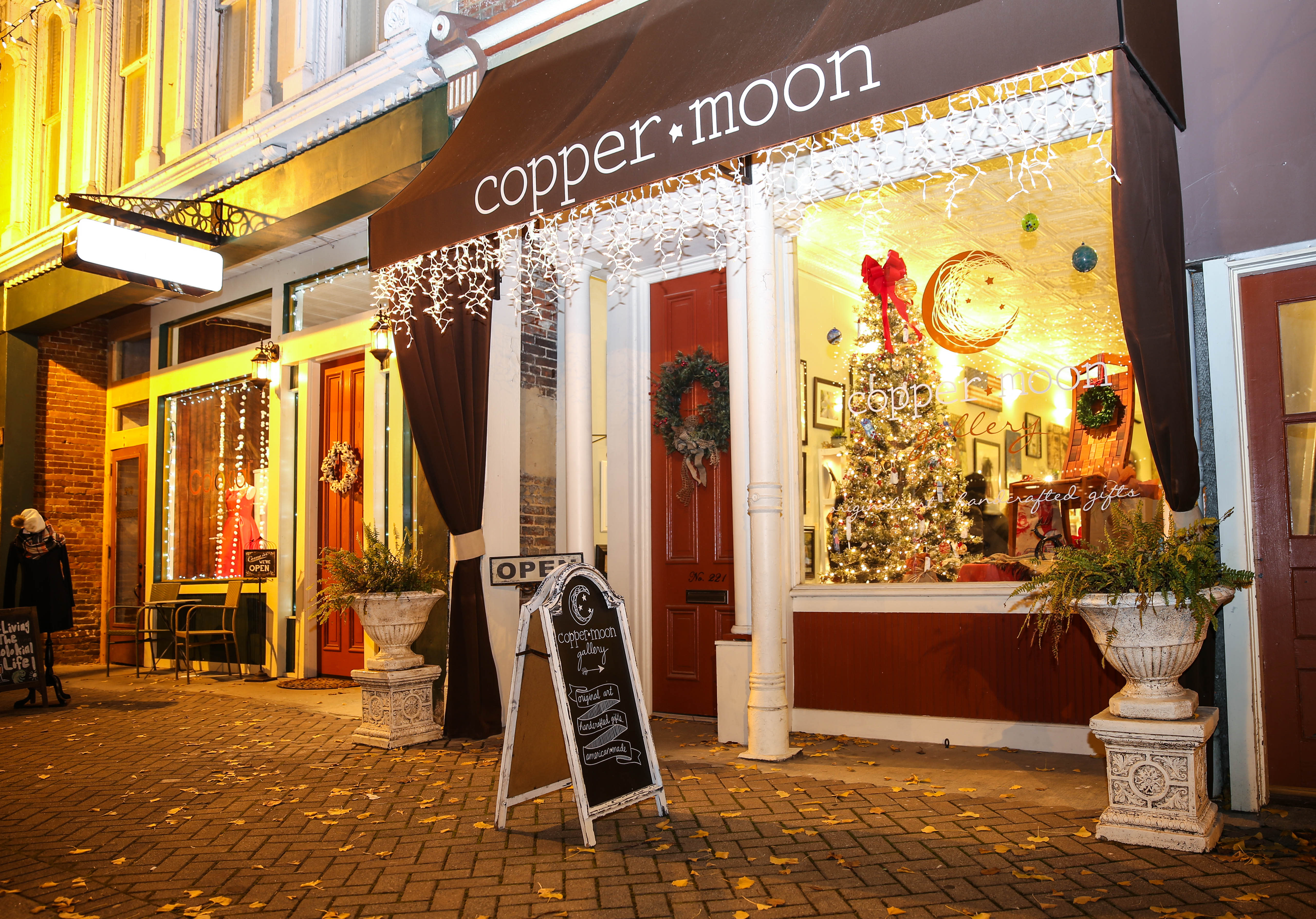 Uptown Holiday Spirit Stroll Friday, December 9 Sample bourbons from five Indiana craft distillers, enjoy local restaurants' food, live entertainment, and more. This is a 21 and over event. When: 5-8 p.m., Friday, December 9 Cost: $35 An Old-Fashioned Christmas Saturday, December 10 Hear Victorian carolers sing as they walk through downtown, ride in a horse-drawn carriage, listen to a bell choir perform, and shop in boutiques and stores whose retro storefronts are decorated for the season. Enjoy food, have your caricature drawn, and listen to holiday music performed by various artists throughout downtown. When: 10 a.m.-7 p.m., Saturday, December 10 Cost: Admission is free, cost for food and other purchases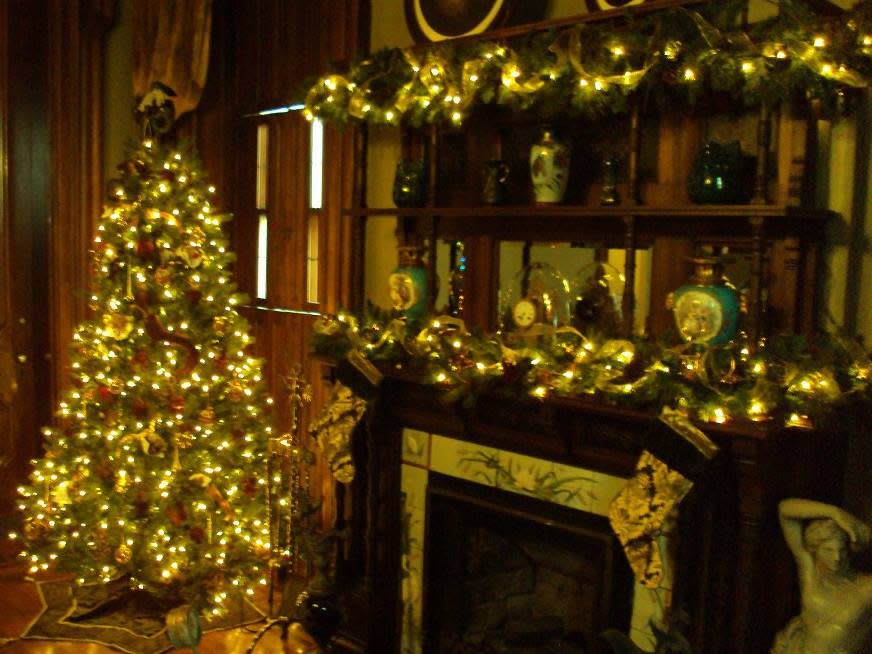 Culbertson Mansion's Christmas Open House Saturday and Sunday, December 3 & 4 Experience an elegant Victorian Christmas with exquisite decorations, live music, refreshments, crafts, and self-guided tours at the stunning Culbertson Mansion. Want to know more about Culbertson Mansion? Visit: www.IndianaMuseum.org/culbertson-mansion-state-historic-site When: 1-4 p.m., Saturday and Sunday, December 3 & 4 Cost: Admission is free, but donations are appreciated. The Paul W. Ogle Cultural and Community Center in New Albany will have two holiday music concerts—yodeling and singing along highly encouraged. For more information on these and other events at the Ogle Center, visit: www.OgleCenter.com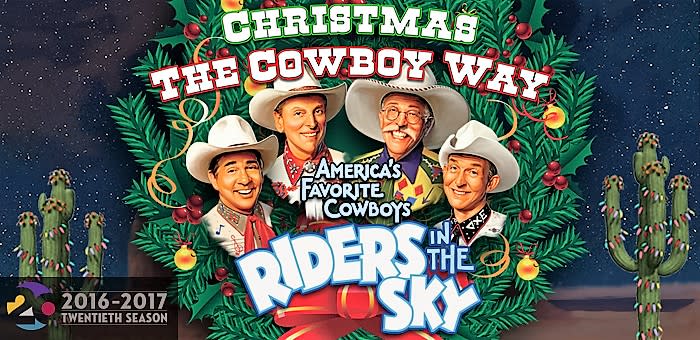 Riders in the Sky: "Christmas, the Cowboy Way" Tuesday, November 22 Yodel along with America's favorite cowboys, Riders in the Sky, as they perform western musical favorites and traditional Christmas songs in this fun and heartwarming performance. When: 7:30 p.m., Tuesday, November 22 Cost: $29 in advance, $33 at the door, $10 students Holiday Pops Concert Saturday and Sunday, December 3 & 4 Sing along to carols and traditional holiday favorites performed by the IU Southeast's Orchestra, Concert Band, and Community Chorus. When: 7: 30 p.m., Saturday, December 3, and 3 p.m., Sunday, December 4 Cost: $18 in advance, $20 at door, $10 for students Check our calendar for more events and updates!