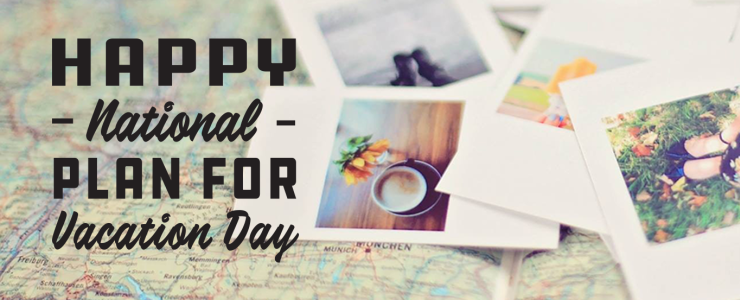 January 29th is 'National Plan for Vacation Day' and now is the best time to get a jump start on planning your next getaway. Before you do, check out what these locals have to say for tips to plan your exciting getaway to southern Indiana. We're #SoIN, and we think you'll agree!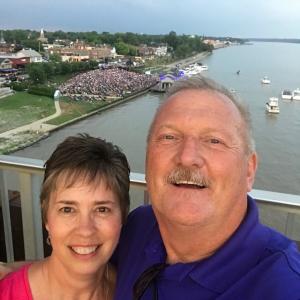 Donna Wimbec (Georgetown) - Senior Manager, HR Operations, Brown Forman

I love how New Albany and Jeffersonville have become foodie towns. The Exchange is one of my favorites and my "go to." I also love Brooklyn & the Butcher.  I recently tried and liked Cox's Chicken. In Jeffersonville, I like Red Yeti and Parlour, plus we had a great time on a whim at O'Shea's; the bartender there thoroughly entertained us! The Big Four Bridge is a spot I recommend to friends. The view is great, the destination on both sides is an opportunity to explore and the pace is as leisurely as you'd like!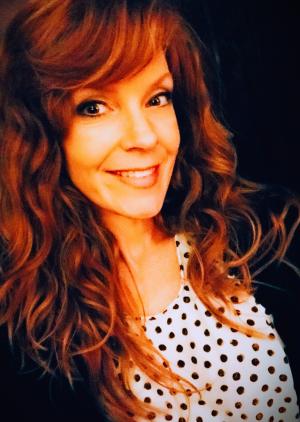 Dawn N. Spyker (Jeffersonville) - Public Art Admin for Jeffersonville

There's never a dull moment in Jeffersonville, Indiana! So walkable! So lively! So much to do! From the rockin' River Stage, through the bustling historic downtown shops to the whimsical walk throughout the NoCo Arts District, visitors and community members alike can enjoy something for everyone. Visiting in the spring? You don't want to miss the biggest Beatles festival in the U.S., Abbey Road on the River (May 23 - 27) at Big Four Park in Jeffersonville. While you're at Big Four Park, just walk a half-mile to the Ohio River's edge and check out a concert on the RiverStage! The Parks Department hosts a wide variety of concerts on the RiverStage from May 31 - August 23 (FREE and always on Fridays). Steamboat Nights Heritage Festival (August 30 and 31) is packed with music, art, and performers of all kinds! Follow the Illuminated Path from Big Four Park to the NoCo Arts & Cultural District and catch a Shakespeare Performance on April 26.  Grab a cold libation at the Vintage Fire Museum's Biergarten on Saturday nights from April - August or chat with a demonstrating artist in the NoCo Arts Center and snap a selfie next to the "eye-catching" water tank mural!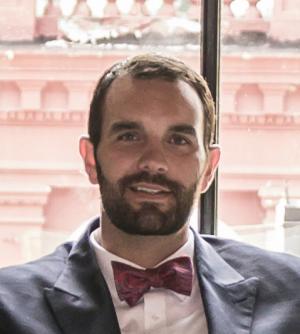 Bobby Bass (Floyd County) – Owner, MESA, a Collaborative Kitchen

Surely come visit us in the fall for Harvest Homecoming (October 5 – 14), college football and great weather! This is also a great time to enjoy walks on the Big Four Bridge, live entertainment, and awesome festivals. Stop by Portage House, Hull and Highwater and La Catrina for great local food. Pints & Union is also a must-see as one of the best hang out bars in New Albany.  And if you've got time, make sure you also visit Historical Corydon and French Lick Hotel & West Baden for sure!
Stefanie Griffith (New Albany) - Co-owner of Strandz Salon & Threadz Boutique

I feel a great time to visit southern Indiana is either the second weekend of October during Harvest Homecoming (Oct. 10 - 13) or Thanksgiving weekend for Holiday Fest and the Jingle Walk (both on Nov. 23) in New Albany.  Both weekends are full of great local events along with being able to enjoy New Albany's everyday charm of its local shops, eateries, history, and walkability.  
Eileen Yanoviak (Louisville) - Director, Carnegie Center for Art and History

For an arts-filled excursion, visit downtown New Albany in June during Art on the Parish Green. From artist booths to live music and a Kids' Art Place, this weekend-long event is fun for the whole family. Stroll over to the Carnegie Center for Art and History to beat the heat and see contemporary art from regional and national artists. Stay in the nearby historic Pepin Mansion and take in the historic sites with the Historic Architecture Walking Tours. Grab dinner at the new restaurant La Catrina, filled with murals by local artist Braylyn Resko Stewart. Finally, catch a performance at TheatreWorks of Southern Indiana to round out your art experience in New Albany!
Plan and maximize your vacation days by using this 'Vacation Planning Tool'
Click here to see our events and attraction listing for more reasons to visit #SoIN.
Hope to see you soon! 😊