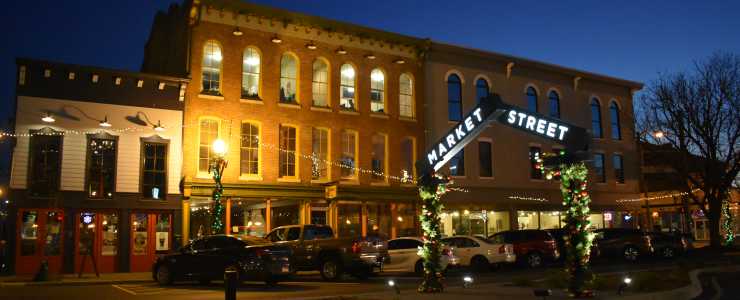 Welcome to our SoIN Cities and regions series. Our goal is to keep visitors and locals alike in the know and give them a taste of our area of Southern Indiana, home to Clark and Floyd Counties. We're highlighting the unique places, faces, authentic events and more in cities that make the area SoIN! Check out the other pages in the series, Jeffersonville, Clarksville, Western, Eastern, and Northern.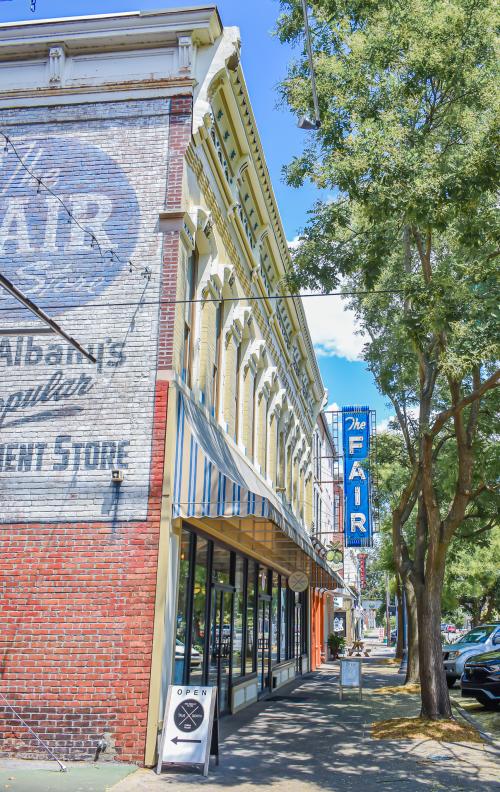 We kicked off the SoIN City blog series with an Insider's Guide to Jeffersonville. And now we're giving you a taste of the second city in the series – New Albany.
We often refer to New Albany as Louisville's Brooklyn. It's just one bridge away and is recognized for its creative and top-notch culinary scene. New Albany's downtown has seen a recent revitalization that includes several walkable blocks of restaurants to enjoy an authentic, local dining experience. The city is also home to an eclectic local retail scene. Whether you're on the hunt for SoIN-themed souvenirs or Kentucky Derby fashions, downtown New Albany's got you covered. You'll also find several quirky shops – or what we like to refer to as our very own "Stranger Things" of New Albany.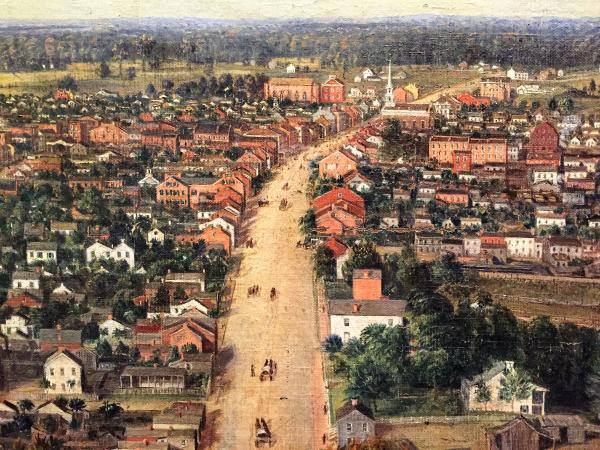 Fun Facts & History 
With a population of nearly 37,000, it serves as the county seat of Floyd County.
The city was founded in July of 1813 when three brothers from New York arrived at the Falls of the Ohio and named the area after Albany, New York. 
In 1817, it was officially incorporated as a town and became the government seat of the county in 1819, only three years after Indiana was officially recognized as a state.
New Albany was the leading city in Indiana, both in population and wealth, from 1840 to the early 1870s.
Like Jeffersonville, shipbuilding was a big part of the town's economy. Industries in lumber, ironwork and glass also were lucrative in New Albany, with its goods being shipped all across the country.  
Indiana's first high school, New Albany High School, opened in 1853.  
New Albany was a stop on the Underground Railroad. The famous "Town Clock Church," with its high-reaching steeple on Main Street, would shine a light telling escapees if it was safe to cross the Ohio River. The church is now the Second Baptist Church. 

Now that you know a bit more about the past, let's talk about how you can enjoy New Albany in the present!
Breakfast & Lunch
Looking for a place to kick off your culinary tour? There are several spots to grab a home-cooked breakfast or a tasty bite for lunch throughout the city.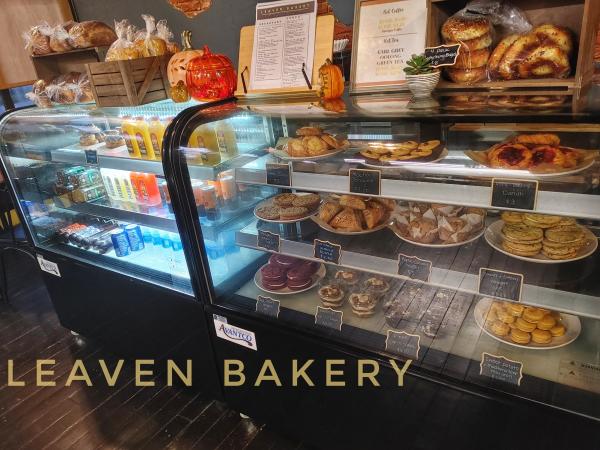 Leaven Bakery is a true Cinderella story. Two chefs who lost their jobs during COVID baked out of their apartment to make ends meet until they decided to open the bakery. Featuring daily baked specials, an impressive breakfast/lunch menu, weekend brunch specials and a custom-dessert feature for special events, this hot spot is definitely worth a visit. Don't forget to grab their bestselling Rosemary Focaccia on your way out! 

Honey Creme Donut Shop is a long-term mom-and-pop staple offering classic donuts, pastries and cannolis to satisfy your morning sweet tooth. 
Terri Lynn's Cafe is a newcomer to downtown New Albany, but owner Terri Lynn has been catering across the Kentuckiana region for years. After the pandemic, she decided to pivot from catering to her lifelong dream of opening a cafe. Serving breakfast, lunch and boxed lunches to-go with some of her classics (the pasta salad and strawberry salads are to die for), Terri Lynn's Cafe is a go-to on New Albany's breakfast and lunch scene.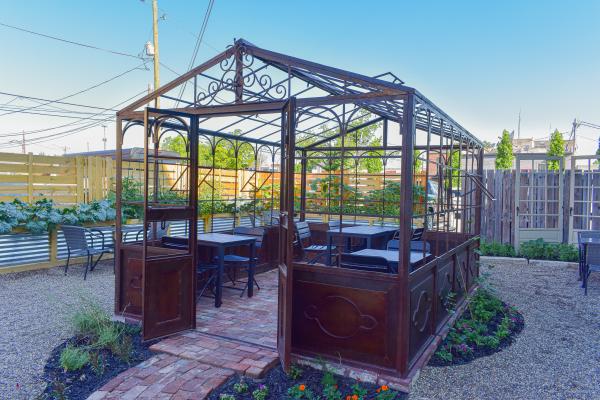 Seeds and Greens Natural Market & Deli not only serves as downtown's natural food market but doubles as a fantastic lunchtime cafe with sandwiches, soups, salads, smoothies and coffee made-to-order. With an impressive sandwich menu, you cannot go wrong! You can also dine where your food grows in the Seeds & Green Garden Café! Enjoy a meal or a glass of wine in the garden surrounded by produce and herbs that will also be incorporated into meals as they harvest.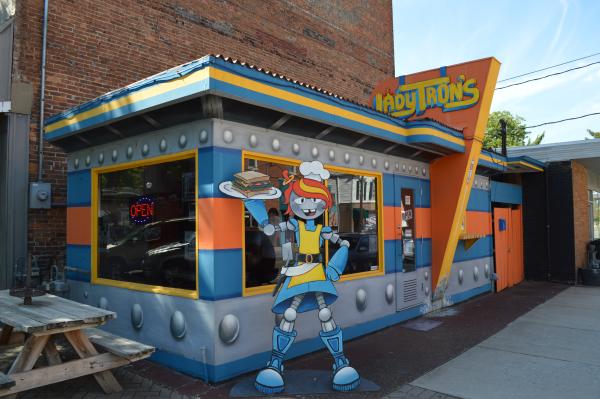 Lady Tron's mini diner setting is like going back to the 80s. It serves fresh sandwiches and soups to adventurous foodies who like to get experimental. I highly recommend the Ripley, a pulled chicken sandwich with blueberry molasses sauce topped with sesame slaw.  
8th Street Pizza is a fast-casual hybrid restaurant and social cafe with a conscience. Instead of proceeds going to an owner, this pay-it-forward pizzeria supports some of New Albany's underserved community members. 
In the Mood for Food
Given New Albany's size, the food scene boasts an incredible variety of cultural flair, family hot spots and elevated date nights for anyone seeking a delicious meal and ambiance. 
With Chef Roza Segoviano and her husband, Juan, La Catrina Mexican Kitchen is a family-owned Mexican Street Food restaurant with a focus on what their family would eat at the dinner table. Inspired by family recipes and extensive travels in the heart of Mexico, Chef Roza and her team have created some incredible tacos and shareables with Mexican traditions, as well as an impressive hand-crafted cocktail menu.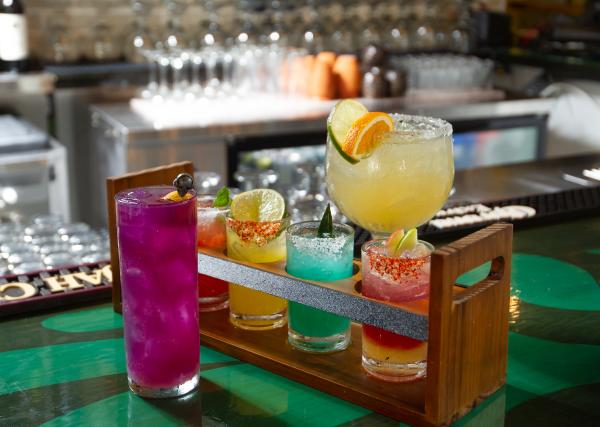 Insider tip: Can't decide on just one margarita flavor? Order a margarita flight and sample four tasty "margs" all at once.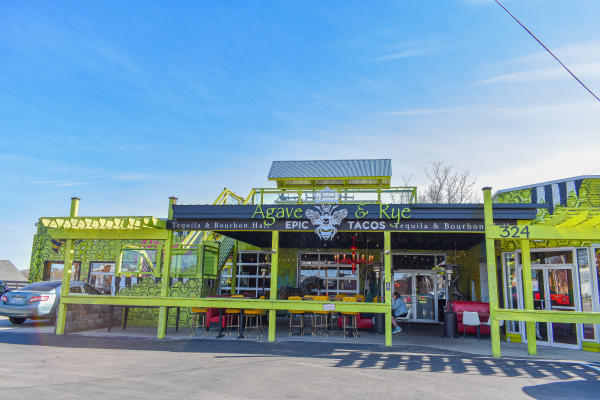 Agave & Rye offers less traditional, more experimental Mexican street food such as tacos, chips and dip and lots of munchies. Feeling like tacos and mac 'n' cheese? This place is for you! Check out the gorgeous rooftop bar for great views, and it also makes an ideal date night accompanied by a creative cocktail! Looking for something that's Instagram-worthy? Order up a margarita in a fun and quirky skull-shaped glass.
Habana Blues Tapas Restaurant is a longtime New Albany staple serving tapas and other Cuban fare. The extensive menu makes it nearly impossible to narrow down your order, so you have to order in multiples! I highly recommend ordering your favorite mojito and starting with the Datilos Rellenos: dates stuffed with goat cheese and chorizo, wrapped in bacon and drizzled in smoked honey.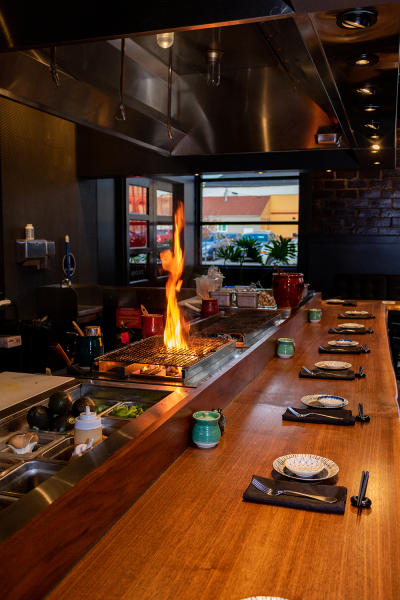 Whether you're going for the amazing Bento Box for lunch, incredible Happy Hour deals or want a continuous line of sushi for dinner, Dragon King's Daughter possesses the creativity of a fusion restaurant while still maintaining authenticity and flavor. It's impossible for me to go without ordering a different roll each time, but I am eternally committed to the seafood fried rice. 
Rice Bowl Korean Restaurant is a hidden gem on Grant Line Road that serves amazing Korean comfort food, Japanese Ramen and other Chinese favorites. As traditional Korean cuisine is centered around balance and well-being, I urge you to try the Bibimbap. This healthy mix does not skimp on flavor!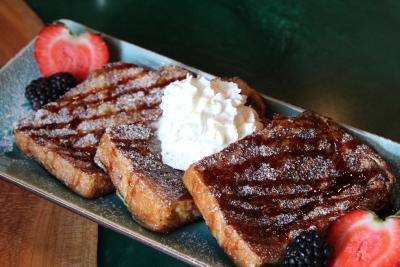 Board & You Bistro & Wine Bar began as a charcuterie delivery service and has now morphed into a full Bistro and Wine Bar as well as their original Board and You Custom Charcuterie still offering impressive charcuterie spreads. With its roots still in charcuterie and small plates, the menu is small but mighty, especially paired with your favorite vino! Don't miss the infamous Sunday drag brunches, with incredible food, libations and entertainment!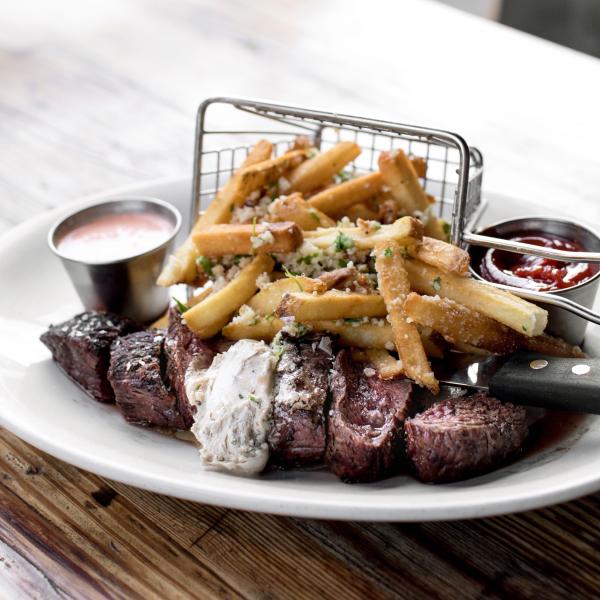 The Exchange Pub & Kitchen is one of the original restaurants to help bring downtown New Albany back to its current bustling pace. It is a cornerstone of New Albany's elevated food scene. With a casual, industrial atmosphere, a cocktail list that inspired my increased love for Old Fashioneds, and deep roots in farm-to-table dining, The Exchange sources local ingredients to create some of the best dishes around.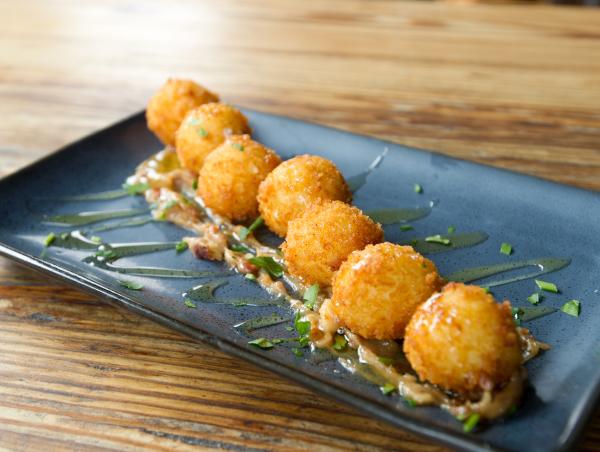 Be sure and try the top-selling tasty appetizer– The Goat Cheese Fritters.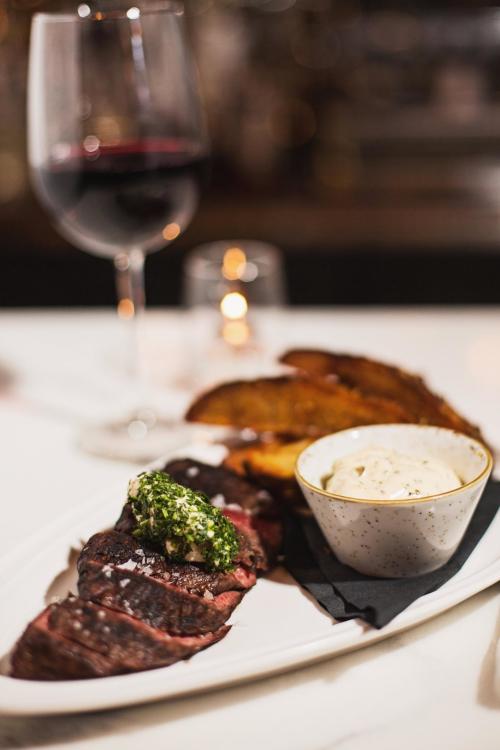 Brooklyn and The Butcher is the more sophisticated big brother to The Exchange. Owner Ian Hall transformed a historic space into a classy "small plates and big steaks" atmosphere. From the beautiful bar (with an equally beautiful cocktail and wine list) to the speakeasy downstairs, this place is the go-to spot for a special date night. (We mentioned that we often refer to New Albany as Louisville's Brooklyn, and that's also one of the reasons Hall chose the restaurant's name. Another deciding factor was that after he walked through the historic building, which was once a hotel and has housed a few restaurants, the fire escape running the length of the building reminded him of New York City).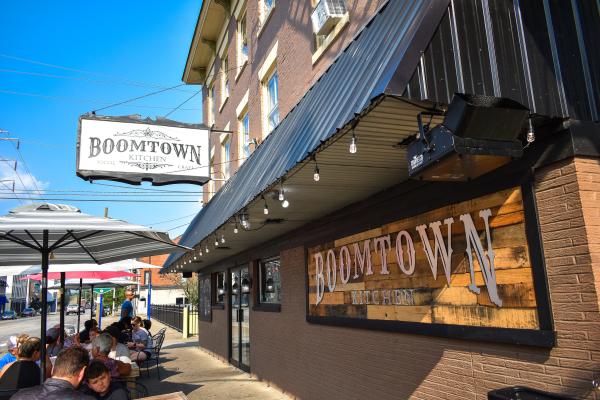 Boomtown Kitchen may seem like a straightforward home-cooking kind of pub, but the variety of burgers, sandwiches and salads gives me all the home cooking inspiration (like my favorite comfort food, the BLT). It has an incredible flair for flavor.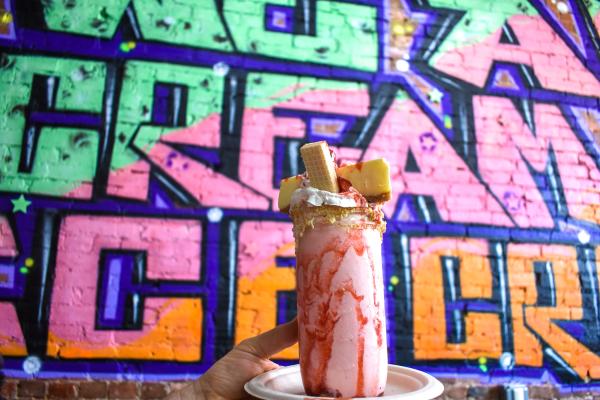 And its new expansion, Boomtown Creamery, serves up the biggest milkshakes I've ever seen. Take your kids ASAP!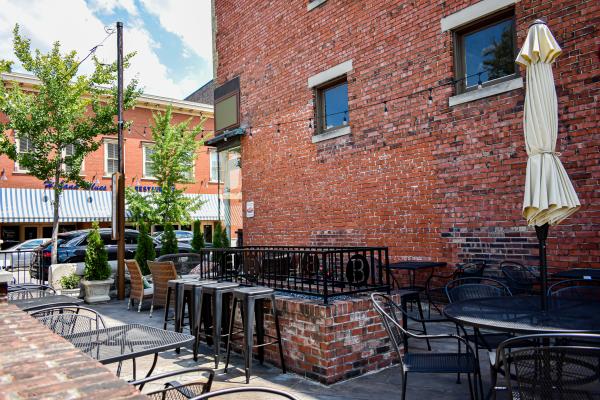 Baer's City Winery is keeping its wine roots in its predecessor River City Winery and offers paninis, soups, salads and cheese plates. Under new ownership, the bar has expanded to include draft beer and canned domestics and will soon offer wood-fired pizzas.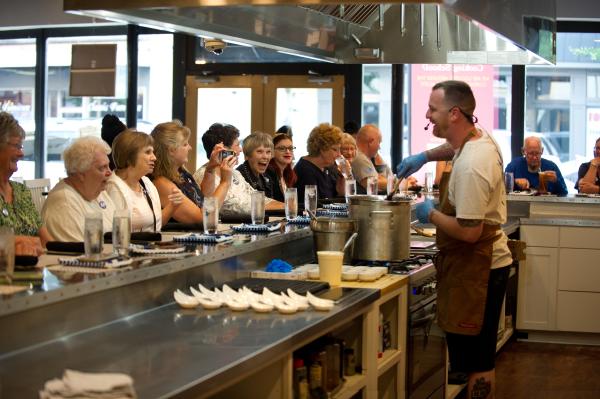 New Albany is home to a unique culinary concept known as MESA, A Live Dining Show. It serves as a hub for Southern Indiana and Louisville's chef population to showcase their talents in a state-of-the-art kitchen, while allowing visitors a one-of-a-kind way to dine. The intimate space is the go-to spot for an immersive and collaborative foodie experience, including chef's demonstrations, cooking classes, cocktail competitions and more.
The Caffeine Scene
Recently, New Albany has seen a caffeine boom with new coffee shops to supplement the long-time community staples in areas beyond downtown or highway corridors.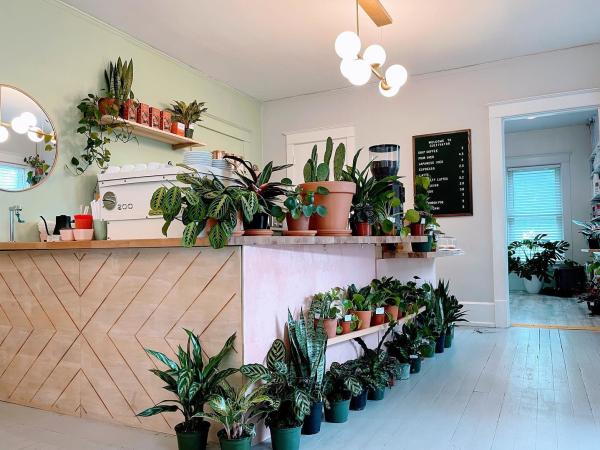 Cultivator Coffee & Other Plants is a new kid on the block since the pandemic but is making waves with its ambiance of cafe-turned-plant-shop. Tucked into a cozy old home, it features Louisville-brewed powerhouse Sunergos coffee and rotating specials. Cultivator offers a classic coffee and tea menu with seasonal specials to satisfy any adventurous caffeine-loving soul.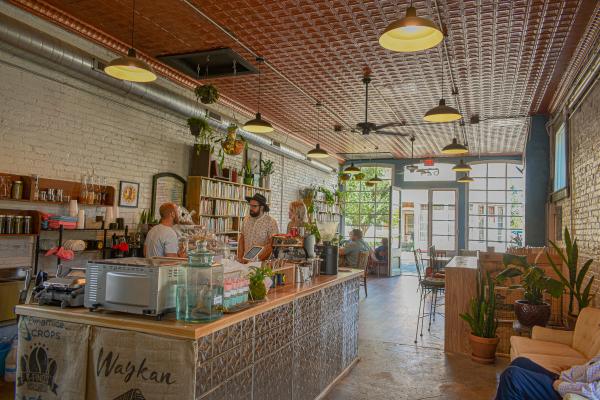 Mickey's used bookstore and coffee shop is meant for the community and may just be the introvert's dream. In the growing Uptown neighborhood, Mickey's offers spectacular ambiance and is fueled by Good Folks Coffee Co. Mickey's features a traditional coffee menu, as well as a selection of teas and rotating baked goods.  
Kolkin Coffee has held down the Charlestown Road corridor for a few years now, offering a great community space with an impressive coffee/tea menu and small pastry selection. Kölkin is the Danish word for "river eddy," which explains the kayaks and adventurous gear around the shop. Added bonus: The coffee is fantastic.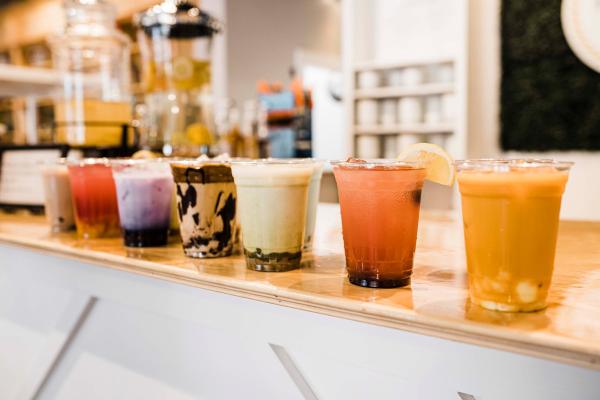 Fresco Tea Bar offers an incredible selection of bagel sandwiches, pastries, Bubble Teas, wellness teas, traditional coffee drinks and loose-leaf teas to satisfy any morning craving or midday perk. Going way beyond the traditional coffeehouse menu, Fresco's extensive menu is jaw-dropping. 
Established in 2002, Starlight Coffee Company is the oldest and only roasting coffee shop in Southern Indiana. Serving up coffee in multiple locations, it's also featured in local restaurants and other coffee shops. You can taste the artisanal quality in every cup of coffee featured in six of their blends.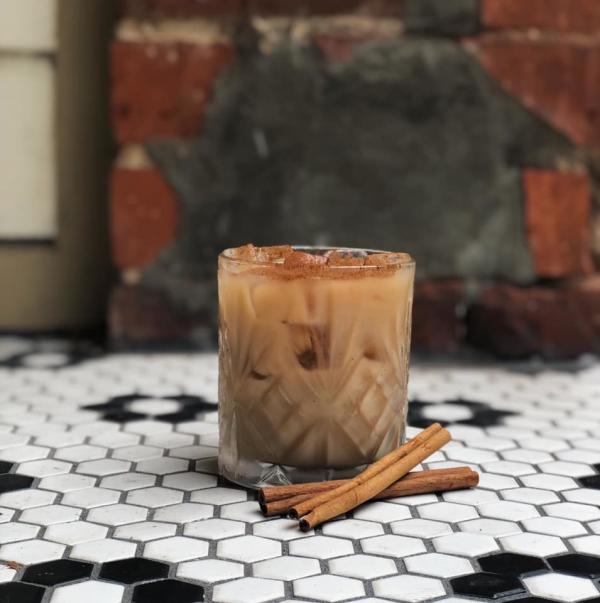 True North Coffee House is known for high-quality espresso and coffee-based drinks. The spot also offers a great tea menu and pastries.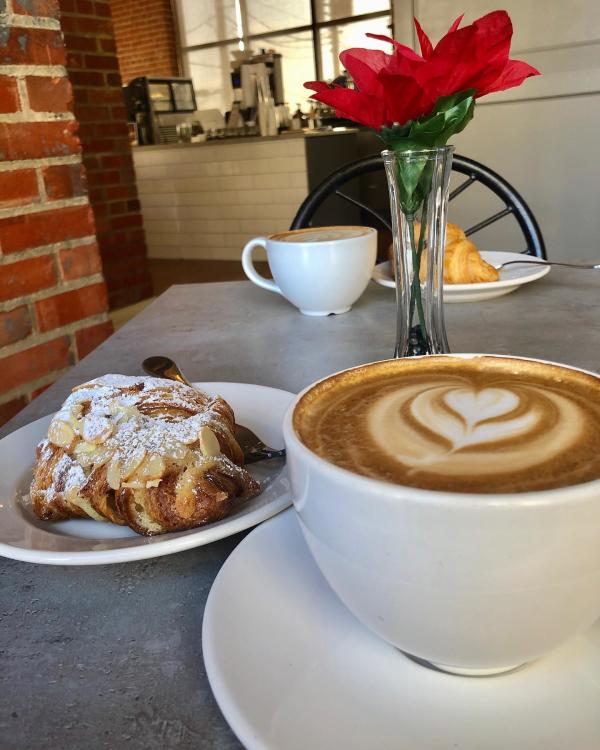 Coffee Crossing is a growing presence in Southern Indiana, offering five locations in the region – three alone in New Albany! It's a challenge to pass on a homemade pastry accompanied by one of the many creative coffee drinks. I highly recommend asking a barista for a quick tour of the impressive tea menu – they have never steered me wrong! 
What's Brewing
New Albany has a long-held seat in the craft brew scene since the 1990s and has only expanded in recent years.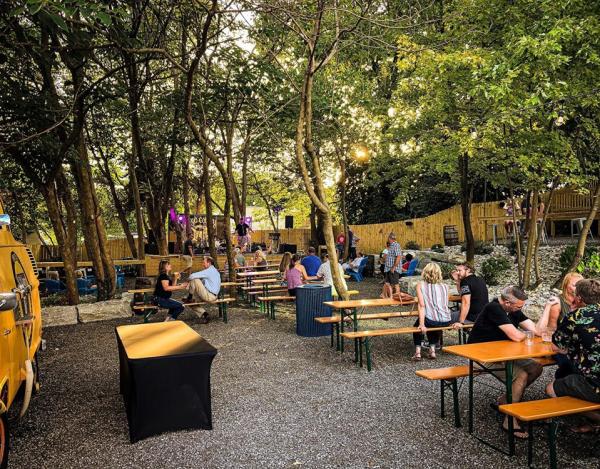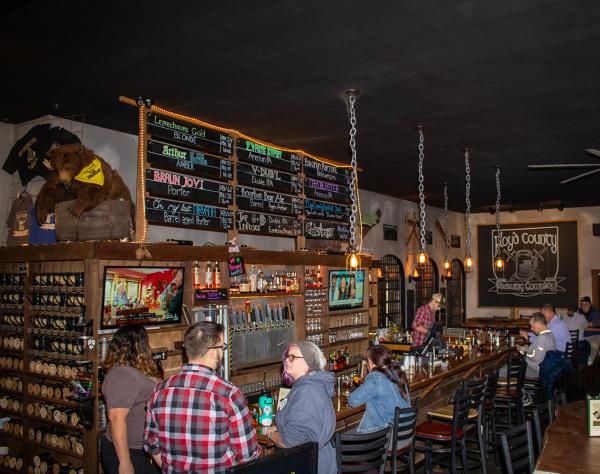 Floyd County Brewing Company has proved one of the most successful restaurant expansions in New Albany, starting with an old-world tavern featuring an incredible variety of brews. Now boasting a beer garden, a Grain Haus serving oven-fired pizzas, and the latest addition is The Enchanted Forest & Grain Haus, a live music venue.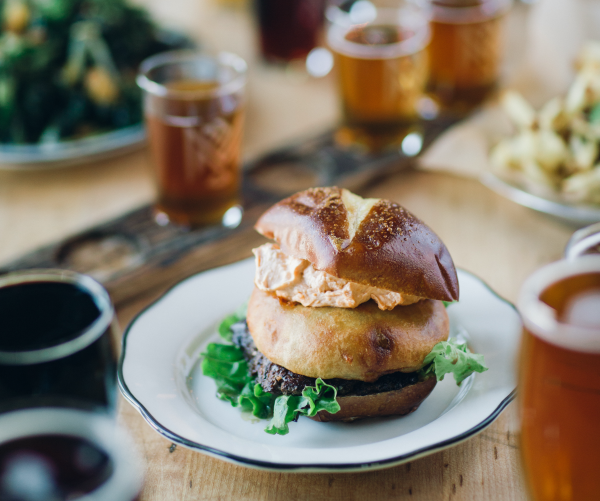 Monnik Beer Co. may be new to Indiana, but its long history of sourcing local ingredients and brewing an incredible selection of beer is not lost on its Louisville roots in the city's Schnitzelburg neighborhood. I can't get enough of the elevated pub food like the Eagle Skull Saison, and every second winter, my husband pines for His Dark Materials, Monnik's infamous lactose-sweetened stout. 
At The New Albanian, you're experiencing the origins of the craft beer scene in Southern Indiana and the greater region. With strong love for well-crafted beer and known for its hop-heavy Elector and Hoptimus, you can't overlook the flair for traditional European-style beer (it's the Helles Lager for me). Dig into one of the hand-tossed pizzas, grab a pint, and do not forget to order the pretzels and beer cheese!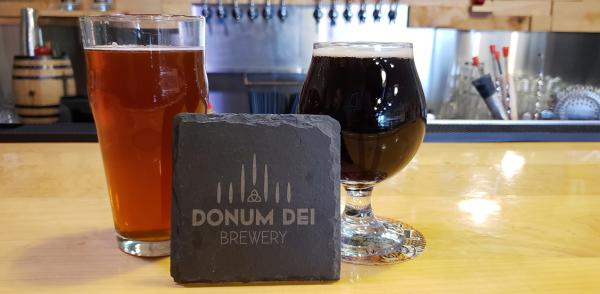 Donum Dei Brewery feels like that neighborhood pub full of regulars. The owners make you feel like family. Donum Dei offers recommendations that will fit any palette (even for the Bud Light drinkers – there's something for you, too!) It's famous for its delicious Unicorn Scotch Ale. Though tread lightly; it packs a punch.
Fistful of Ale is Southern Indiana's first nano-brewery, operating in small volume with lots of rotating new brews! With several year-round favorites, as well as weekly/monthly and seasonal rotations, you'll also enjoy their cocktails, mocktails and delicious plates from its sister shop, Fistful of Tacos!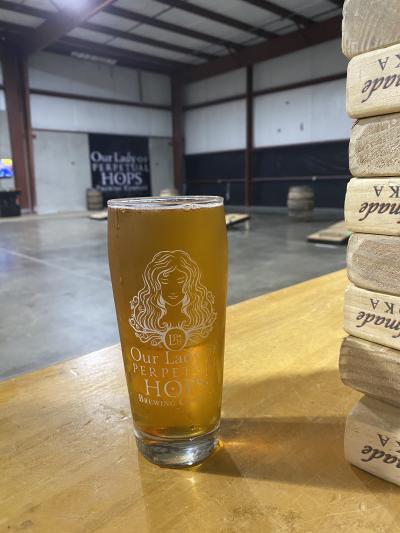 Our Lady of Perpetual Hops offers a wide variety of brews to satisfy any hop-tooth. With equal parts IPA, stouts and more traditional, lighter-faring beer (I'm a sucker for a Dunkel), there is seriously something for everyone. 
A Night on the Town
You'll get a down-home, part-honky-tonk, probably-won't-order-a-martini kind of vibe at Hugh E. Bir's. The local watering hole just celebrated 55 years as a New Albany favorite. The place is full of stories.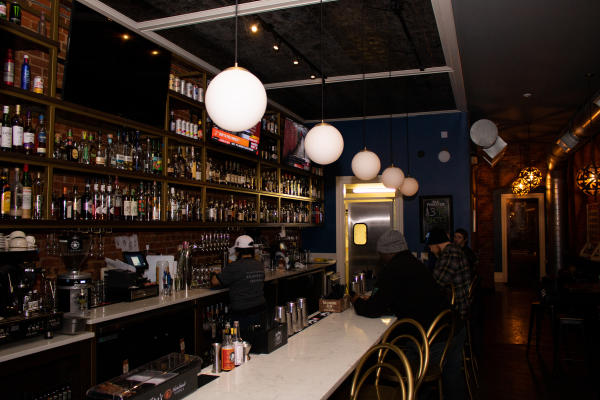 The Earl is the perfect modern dive bar serving inspired cocktails. A late-night environment, it has a small selection of snacks to tide you over while you order another.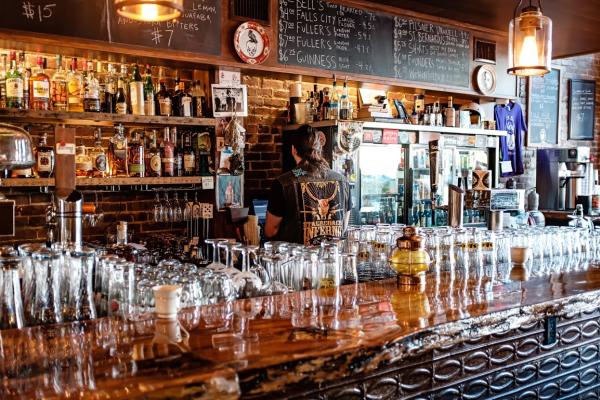 Pints&union is the unmistakable old-world pub centered on Market Street. With its eclectic decor, incredible pub food that often features visiting chefs, a cozy beer list and a rotating cocktail menu, it that will make you salivate.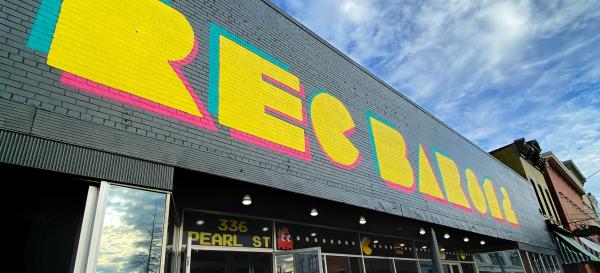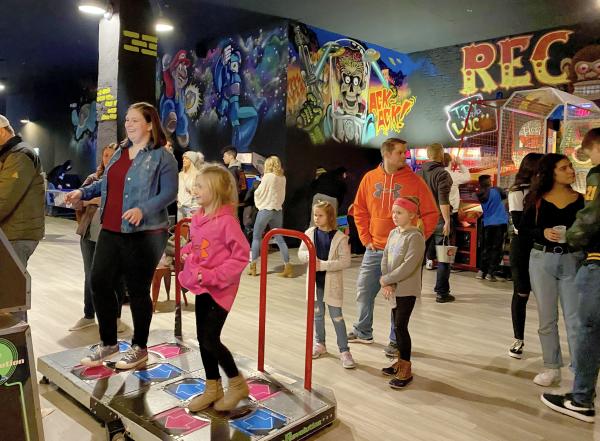 Recbar 812 offers more than 200 arcade games to satisfy any kid (or inner kid). Perfect for families until about 10 p.m., the experimental pub fare pairs well with an endless source of games. Once the kids are gone, adults have a massive beer and cocktail list, including big screens for big games and, of course, the full arcade.  
With PRIDE bar + lounge's great patio and pure entertainment – from karaoke to drag shows – you will never be bored at Pride.
Double Barrel is a bourbon bar at its roots, with a great local selection, rotating guest DJs, and plenty of space for dancing when the time is right! 
Each fall, New Albany hosts The New Albany Wicked Walk, a tour based on actual documented historical events of the city. During the tour, guests will visit historic locations, and the guide will share information and stories about the sites, including murders, tragic accidents, crimes, hauntings and other supernatural happenings! 
Shops & Boutiques
Whether you're shopping for gifts, souvenirs, fashions or home décor, New Albany is peppered with unique shops and great walkability to make any shopping excursion painless and fun!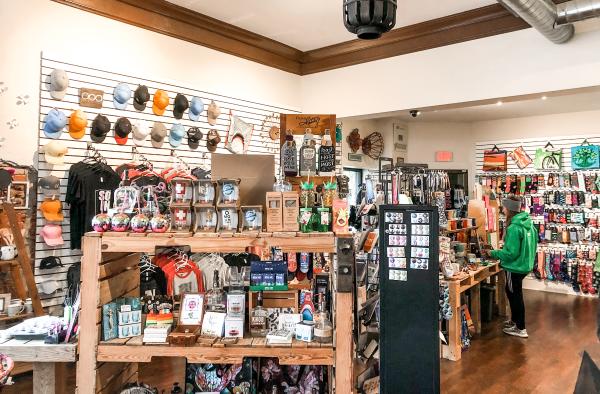 Regalo is a go-to spot for the most unique tongue-in-cheek gifts, as well as some of the most beautiful jewelry, houseware and kitchenware. I always walk out with half of my holiday gift list checked!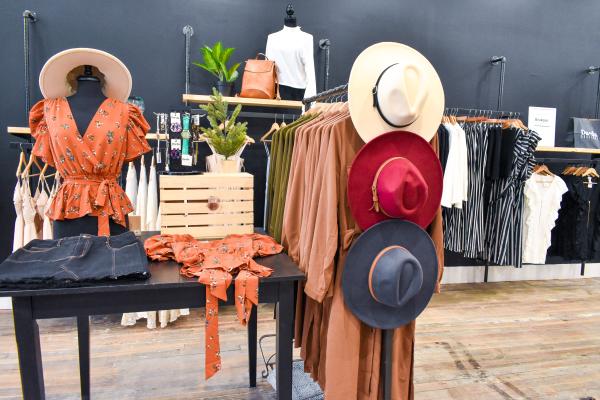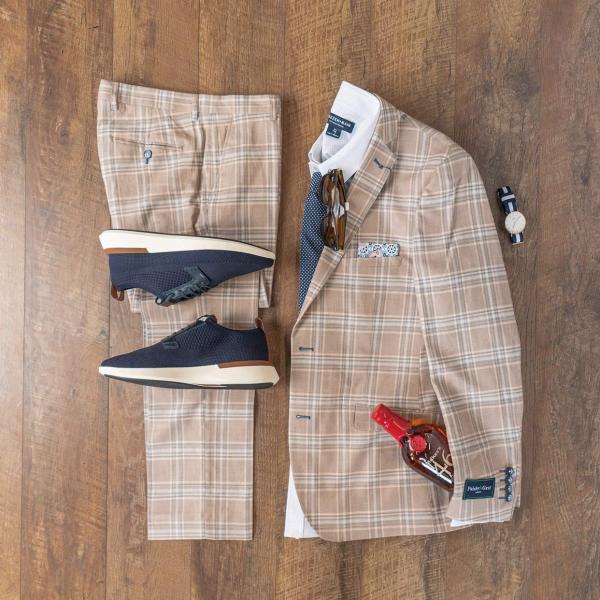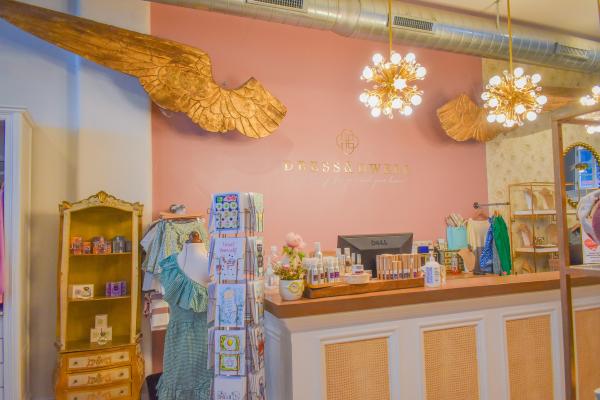 If you're shopping for fashions or the perfect look for the Kentucky Derby, downtown New Albany offers some incredible boutiques, including Da•da Boutique, HIM & HER Boutique, Dress and Dwell and Mariposa Consignments.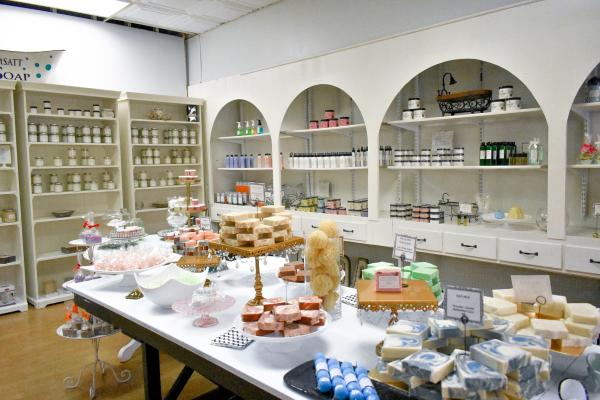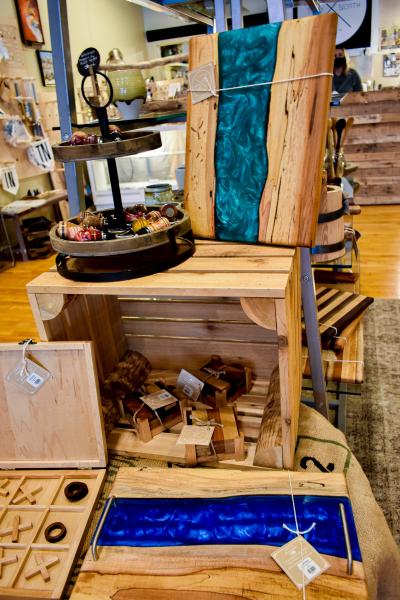 For home décor, there's True North Boutique and Madhouse. Wimsatt Soap Co. is your one-stop self-care shop, featuring handmade soaps, bath bombs, lotions, body butter, candles (with some of the most hilarious scent names) and so much more.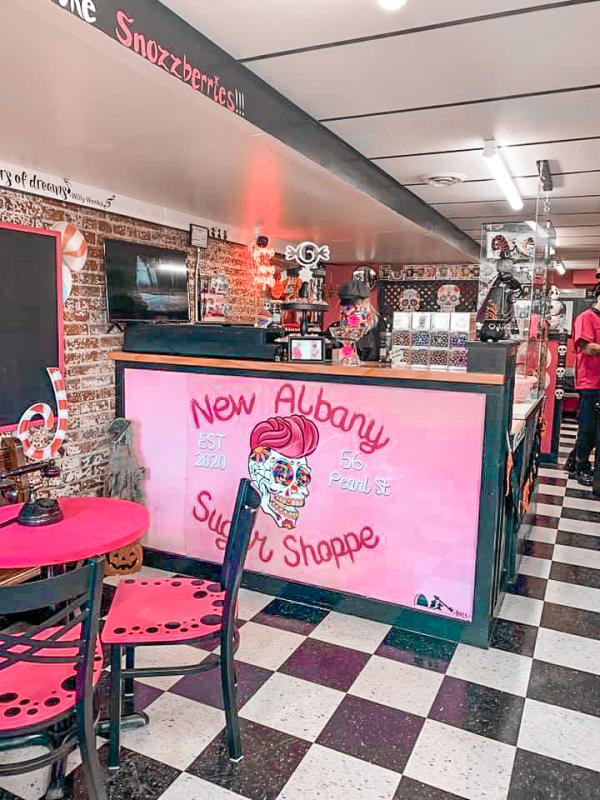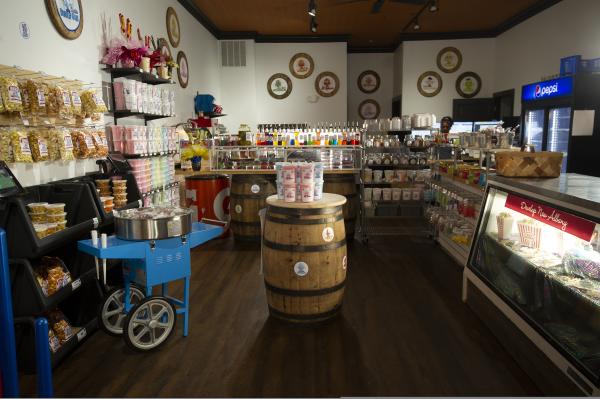 For sweet treats and a sugar rush, head over to the New Albany Sugar Shoppe or Mrs. & Mr. Cotton Candy (home to nearly 100 unique flavors of cotton candy).
The "Stranger Things" of New Albany
New Albany is home to many unique and quirky shops you won't find anywhere else. As fans of the hit Netflix series, we fondly refer to them as the "Stranger Things" of New Albany. A few to add to your shopping list include: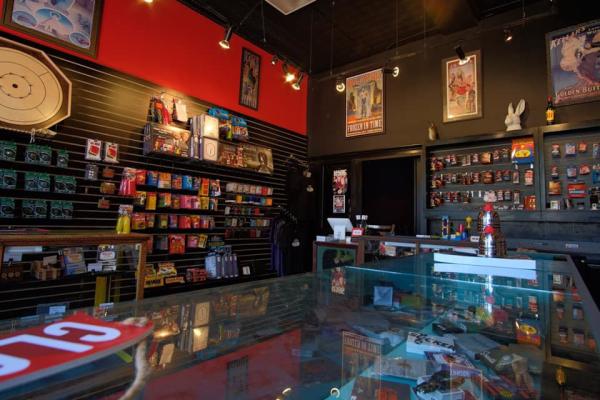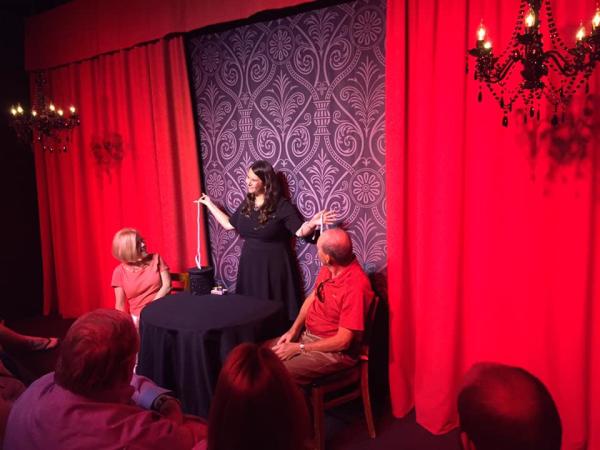 J&B Magic Shop & Theater is for any aspiring magician. A shop for all your magical needs, it also features a 30-seat immersive, close-up magic theater.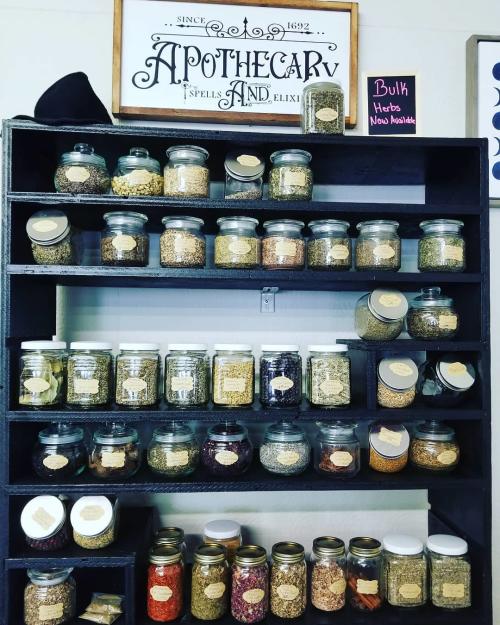 Raven's Roost Boutique is a unique shop of the occult featuring dried herbs, candles, essential oils, and events such as New Moon Meditations and Working with Plants. Whether you feel witchy or not, this shop has some incredible natural products!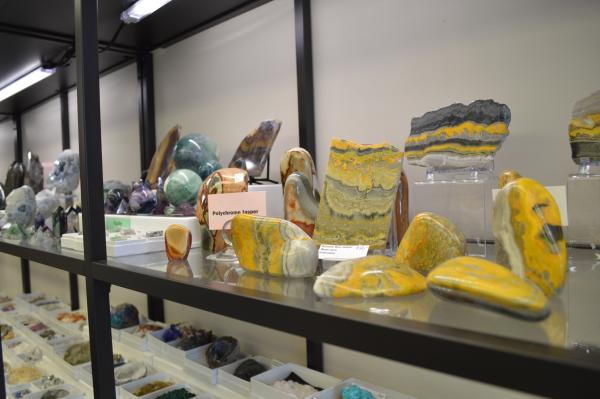 For more gifts from Mother Earth, check out Earth's Art. You'll find fine mineral specimens (the amethyst candle holders are lovely), deco pieces, fossils and jewelry.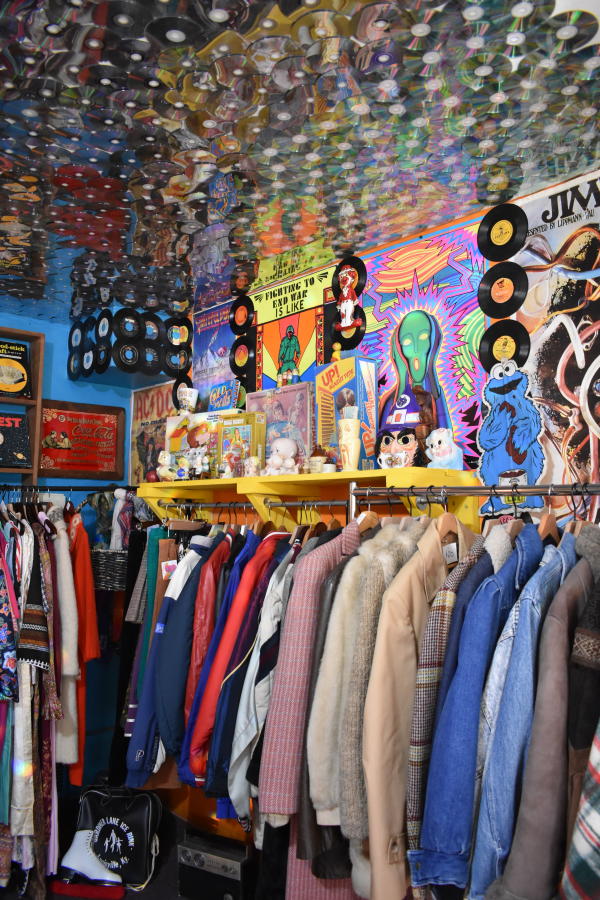 If you fancy nostalgic curio-shops, look no further than The Odd Shop for vintage pieces and nostalgia from the 90s and back. You will find a little bit of everything in this funky shop! 
History/Museums
With such a rich history, New Albany features a wide array of museums and historical architecture that paints a vivid, beautiful picture of New Albany, then and now.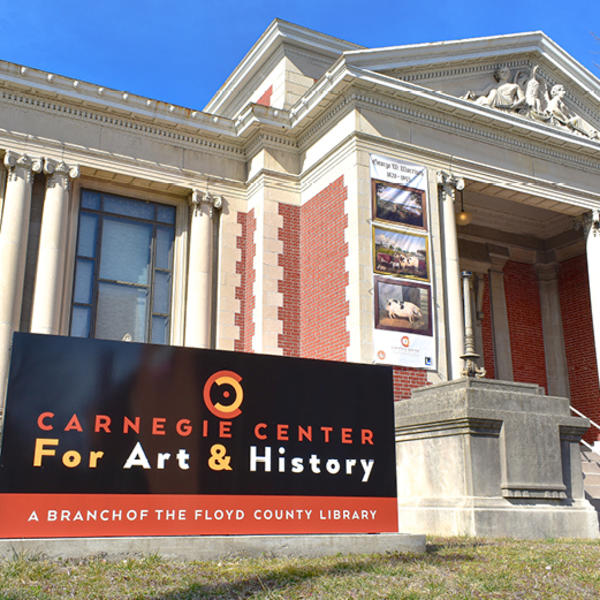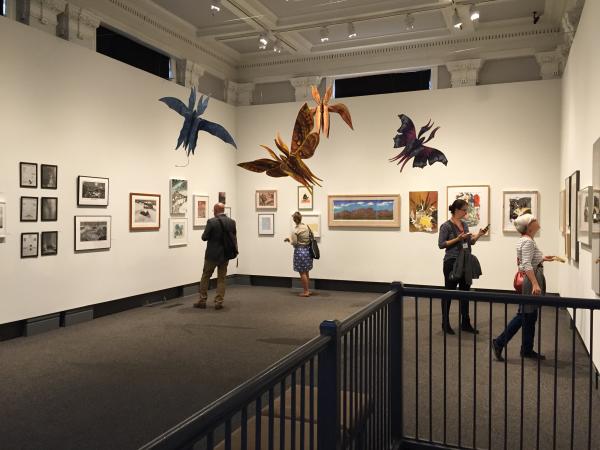 The Carnegie Center For Art & History includes permanent exhibitions telling the incredible story of New Albany's Lucy Higgs Nichols and the Underground Railroad, as well as inspired rotating exhibitions to connect the past with the future. The Carnegie also includes immersive children's programming year-round!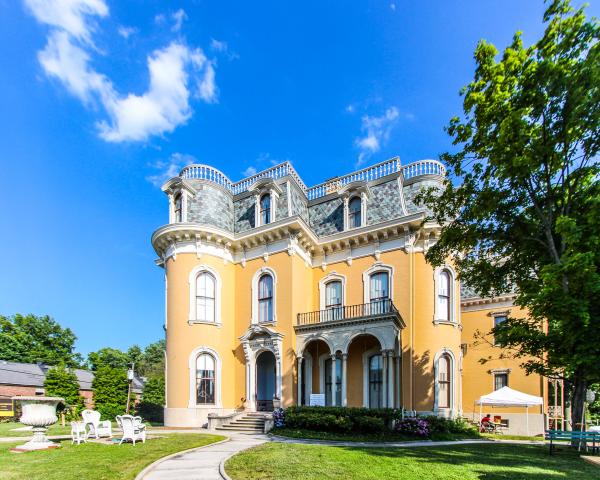 The Culbertson Mansion State Historic Site is a Victorian-era mansion built in the late 1800s with incredible tours, historically preserved detail, and amazing events year-round featuring storytellers and historians who give life to this beautiful past.
Here are a few more to hit up on your history tour (by appointment only; call ahead to plan your visit):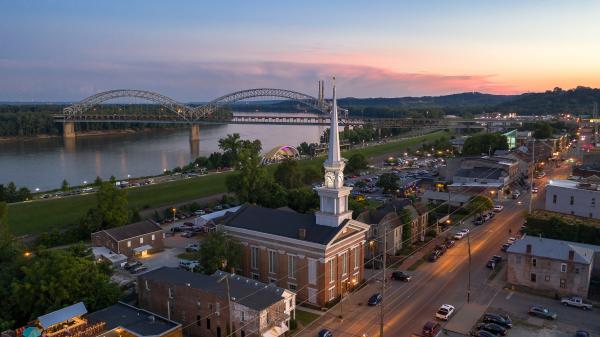 With its roots as a passage in the Underground Railroad, the Town Clock Church is a must-see for the whole family. As soon as you step into the echoey sanctuary, you can instantly feel that silent weight of history, progress and risk through the generations. The tour into the basement is one of the most grounding moments I have ever experienced. Trust me on this. 
Scribner House is a small, modest host located between the behemoths of Mansion Row, and was the first frame house in New Albany. It was built in 1814 by Joel Scribner, one of the three brothers who founded the city.  
After the Civil War, the Division Street School was built in 1884 to provide education to New Albany's black children. Today, the school has been preserved and restored as a museum of African American life and education in New Albany. It shows the historical strength of New Albany's African American residents, their commitment to education, and the modest conditions that characterized black schooling during the late nineteenth and early twentieth centuries.
Outdoor Experiences
Whether you're looking for exercise or to increase your Vitamin D intake, New Albany offers plenty of outdoor activities.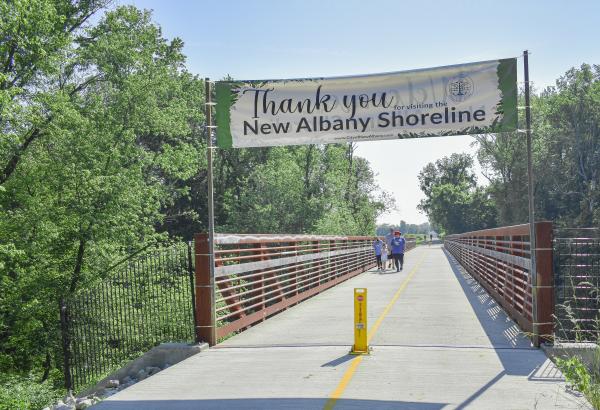 The Ohio River Greenway stretches from New Albany to Jeffersonville and provides a scenic paved path for hiking, biking and jogging. Check out Loop Island Wetlands, a hiking trail off the Greenway that's just under a mile.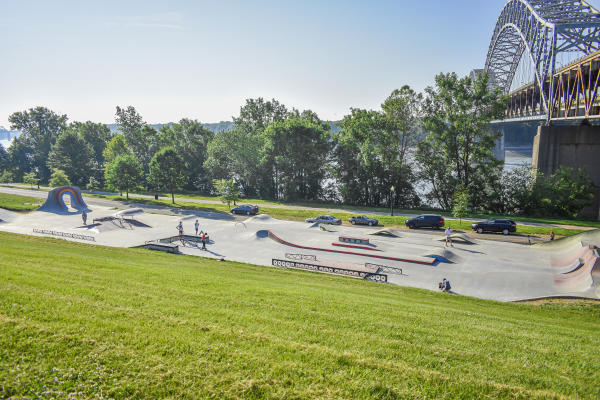 Just under the I-64 overpass, you will find the New Albany Flow Park, an incredible new installation with sculptures that provide a fun place to skate.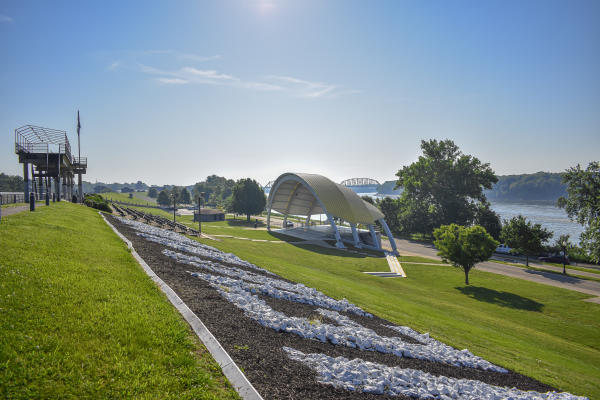 Also, just off the Ohio River Greenway path is the New Albany Riverfront Amphitheatre, ideal for concerts and events great for families and the whole community. The theatre is well used in the fall during Harvest Homecoming, a huge community-wide fall festival featuring tons of events, vendor booths, games and concerts. This 50+ year tradition is beloved throughout the state and beyond, as many visitors come from all over the Midwest.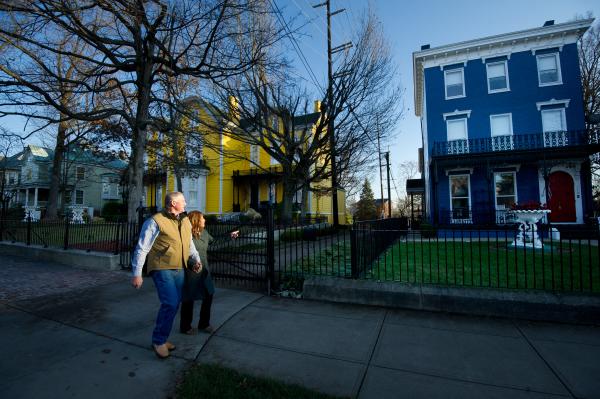 To take in more of the scenic architecture of historic downtown New Albany, take a walk down Mansion Row on Main Street, starting at the State Street intersection through 15th Street.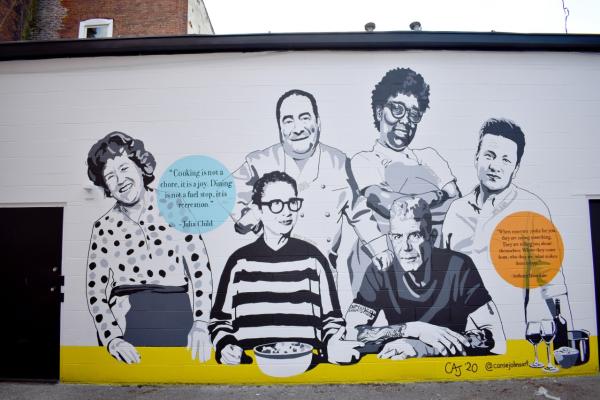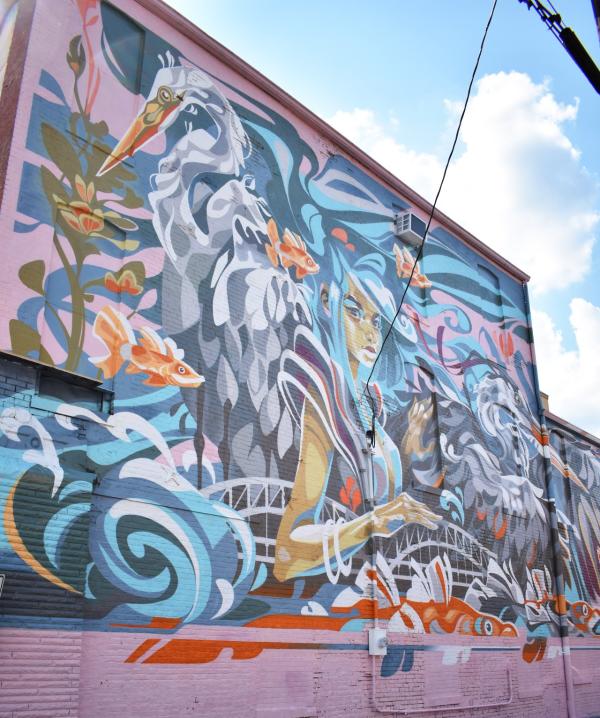 You can continue your downtown walking tour by checking out the eclectic, vibrant murals – from the famous Chefs behind MESA to the 'Blockhead' alleyway by Terri Lynn's Café. Explore and take a selfie – do it for the 'gram! Don't forget to tag us at #GoSoIN!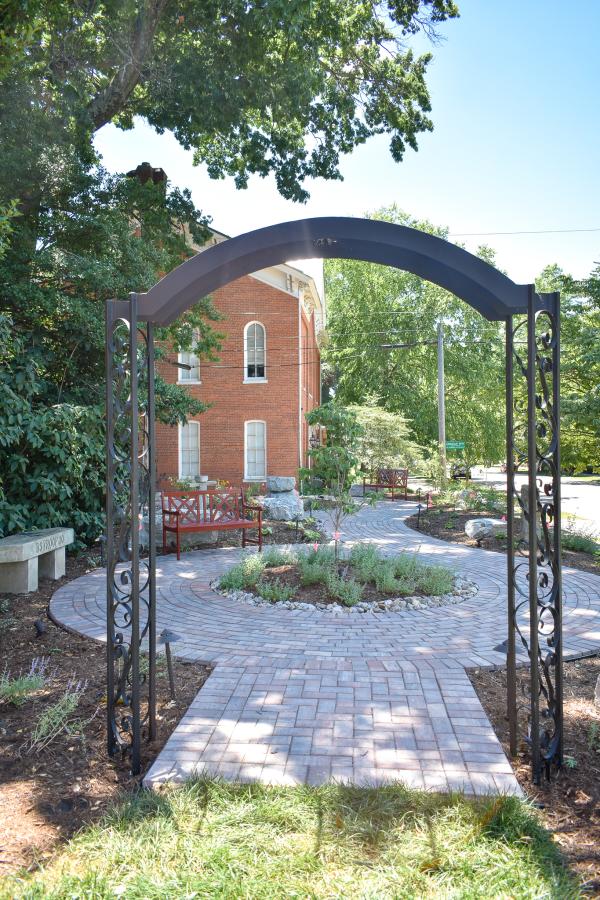 East downtown on Market Street, take another stroll to the Monarch Educational Gardens at the Arts Alliance of Southern Indiana. With native plants to save the bees and butterflies, this quick stroll is a great way to take in some fresh air, and it's educational for the kiddos.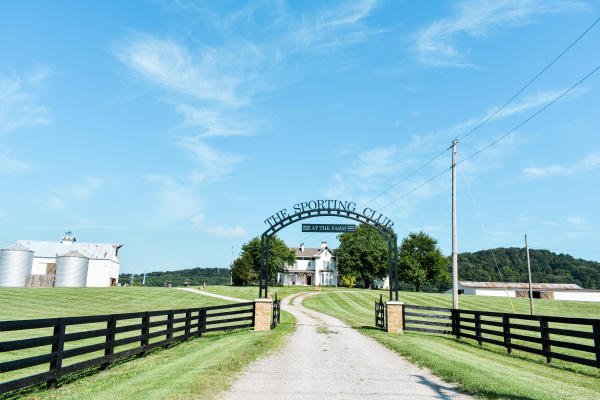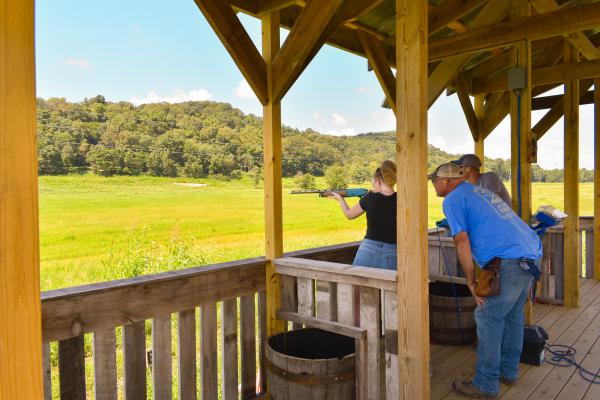 If you want to enjoy the outdoors beyond the city, The Sporting Club at the Farm offers shooting sports, archery, hunting, fishing and so much more. Whether you're looking for a day out with your kids or a group trip to blow off some steam, this farm has all the acreage you could dream of!