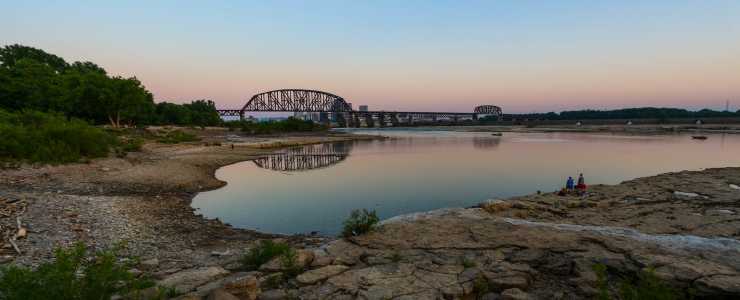 Welcome to our SoIN Cities and regions series. Our goal is to keep visitors and locals alike in the know and give them a taste of our area of Southern Indiana, home to Clark and Floyd Counties. We're highlighting the unique places, faces, authentic events and more in cities that make the area SoIN! Check out the other pages in the series, Jeffersonville, New Albany, Western, Eastern, and Northern. 
Clarksville Fun Facts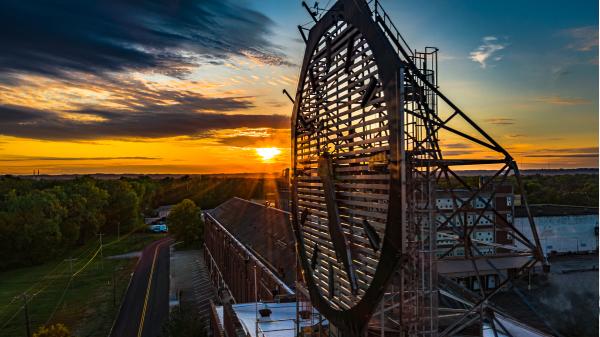 Founded in 1783, Clarksville is one of Southern Indiana's oldest settlements. In fact, it is the oldest town in the former Northwest Territory.  
The Southern Indiana town is home to about 22,000 residents, as well as the Colgate Clock, one of the largest clocks in the world.  
Thousands visit Clarksville's Falls of the Ohio State Park each year; it's home to the world's largest exposed Devonian-era fossil beds.  
Theater is a big deal in Clarksville with the Clarksville Little Theater (one of the oldest in the United States) and Derby Dinner Playhouse (the only dinner theater in the area and one of the oldest continually operating dinner theater companies in the U.S). 
Famous bird and nature painter John James Audubon spent much time in the area working. 
Parks and Recreation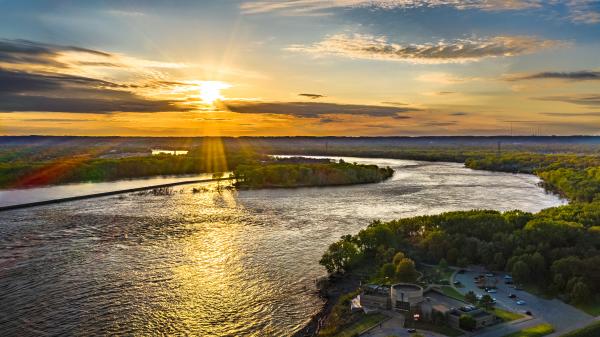 One of the best ways you can experience Clarksville is through Parks and Recreation. No, not the modern TV classic, the collection of recreation opportunities it offers.  
Explore stories at the Falls of the Ohio State Park. The park's Interpretive Center overlooks the series of rapids that is the only natural impediment along the Ohio River's 981-mile journey.  
You can find out what's happening in all of Clarksville's parks at the Clarksville Park and Recreation website.  
Outdoor Park Facilities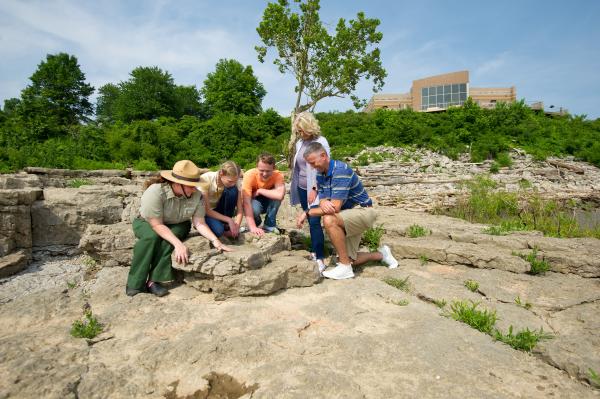 Falls of the Ohio State Park – Evidence of fossils dates back 390 million years into history. Can you imagine the stories they tell? People come from all over the U.S. to the Falls of the Ohio to see evidence etched into rocks along the river.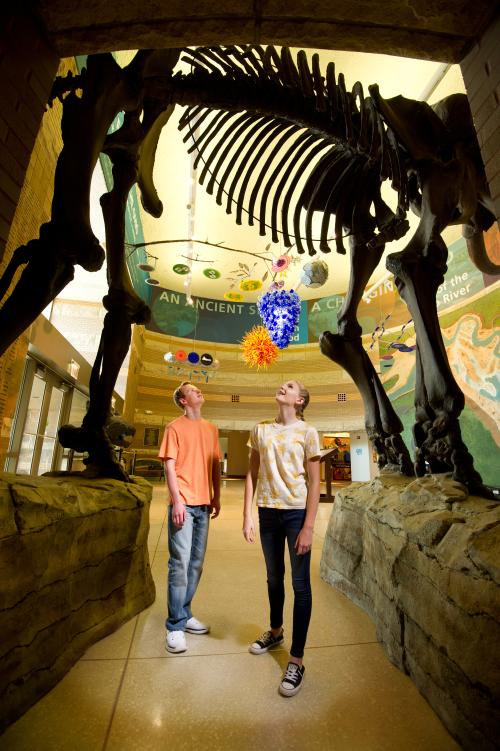 A visit to the park's Interpretive Center will help you understand the Falls of the Ohio's importance. Its hands-on exhibits, observatories and other unique offerings offer unique insight into the history of the Falls of the Ohio and Southern Indiana area from the Devonian Era to the Lewis and Clark expedition.  
Pro tip: Sunsets overlooking the Ohio River are spectacular here!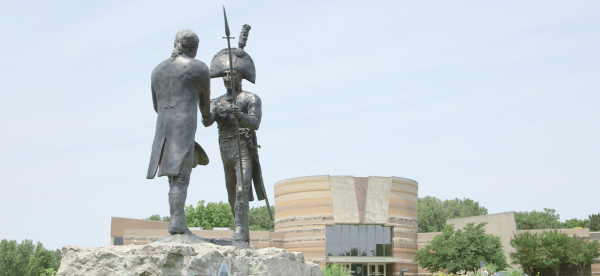 Lewis and Clark Park – Famed leaders met up, shook hands, recruited and trained the so-called Corps of Discovery here in the Clarksville area. It was from here that they set off on their cross-country journey. Though yet undeveloped, this part of the park is significant because of its history. part of the U.S. It pays tribute to the Meriwether Lewis and William Clark expedition.  
Little known fact: Thomas Jefferson first asked William Clark's older brother, Revolutionary War hero, George Rogers Clark, to help lead the expedition.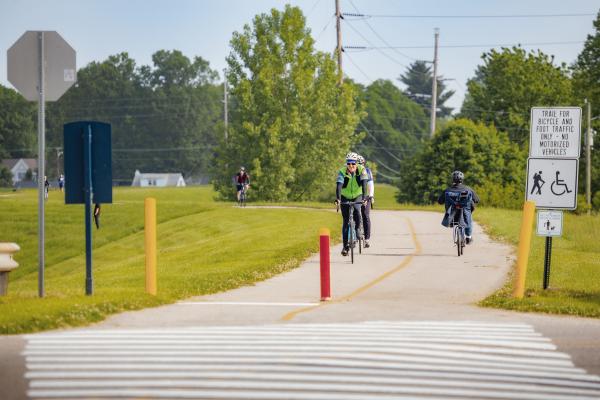 Ohio River Greenway - Fancy a bike ride through Southern Indiana? The Ohio River Greenway is a multi-use pathway that links the riverside towns of Clarksville, Jeffersonville and New Albany. Bike, walk, jog or roller skate from one great Southern Indiana town to the next.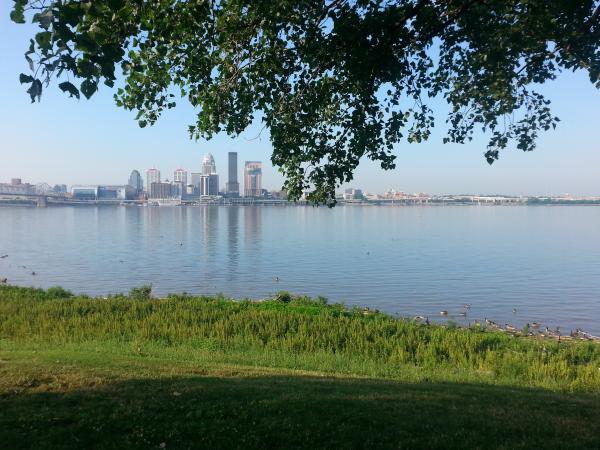 Ashland Park - Overlooking the Louisville skyline and the Ohio River. Access it from the Ohio River Greenway. You can also grab an ice cream from the Widow's Walk Ice Creamery, which is just across the street.  
Gateway Park - Featuring a playground, shelters, a covered stage, event lawn, splash pad (open during the summer months), and restrooms. Though it is not for pets and no sports are allowed on the event lawn, it is connected to the Clarksville Youth Baseball/Softball Complex. It also features play equipment for children with differing abilities.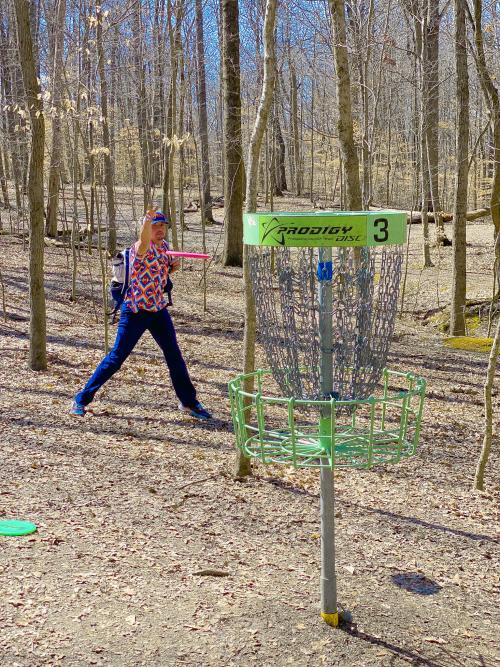 Lapping Park – This 332-acre park is home to Wooded View Golf Course and a disc golf course. Its nearby softball facility has two fields, a concession stand, and restrooms. There is also a basketball court, two horseshoe pits, two shelters, an amphitheater and the Endris Lodge, which can be rented for events.  
Indoor Recreation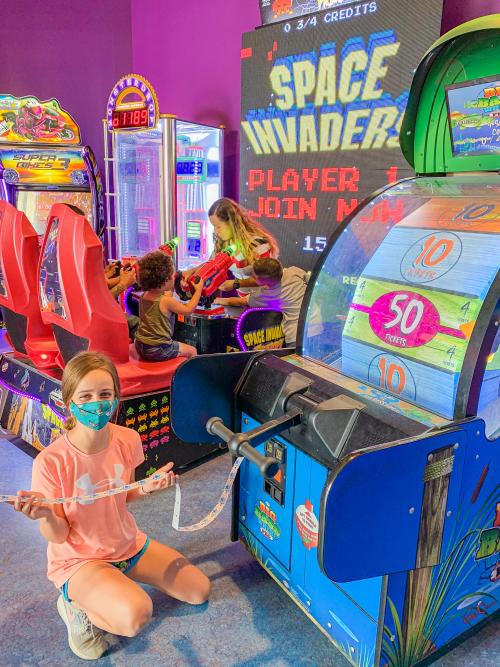 Strike and Spare – Keep your kids entertained for a full day under one roof. At Clarksville Strike and Spare, you can play video games, bowl, play laser tag, roller skate and ride bumper cars. If you happen to get hungry, no worries, a full snack bar serves pizza, burgers and other favorites.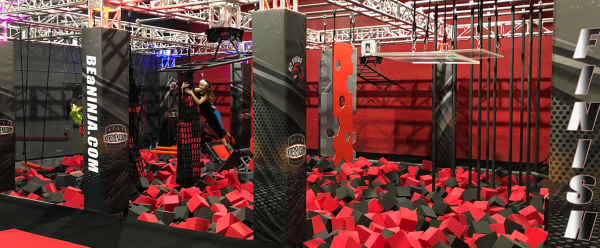 Xtremenasium Trampoline Park - You'll sign a waiver upon entry, but the endless opportunity to bounce, jump and flip until your heart's content can't be beaten. You'll find a rock-climbing wall, the Trampoline Park, Xtreme Dodgeball, Foam Pit, Ninja Challenge and more. 
Kentuckiana Parkour - Another fun spot for extreme sports fans, Kentuckiana Parkour gives visitors the space and chance to learn the art of Parkour. You'll see kids jumping from box to box, over walls and other obstacles without safety belts, but with plenty of safety rules and practices in place to give kids the freedom to experience Parkour under the instruction of certified Parkour teachers.  
Theater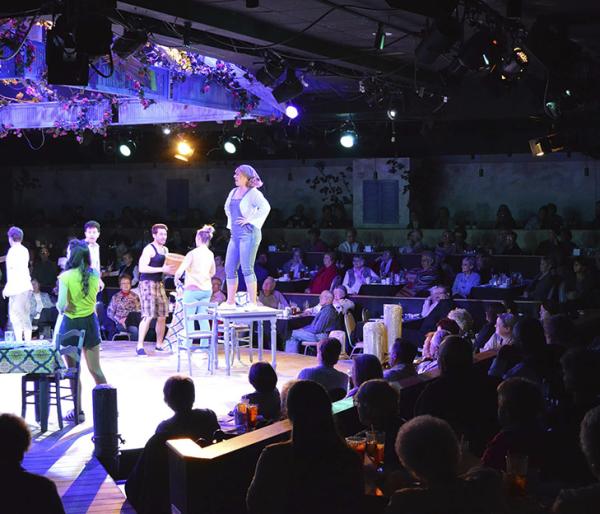 Locals know that if you want to see a theater production, Clarksville is the place you want to be. Two theaters, Derby Dinner Playhouse and Clarksville Little Theater, are the go-to spots for performances of all kinds, including comedies, mysteries, musicals and more!  
Derby Dinner Playhouse, famous for its comfort food, opened in 1947 and has served more than 3 million people. And Clarksville Little Theater has been part of the community since 1947.  
Shopping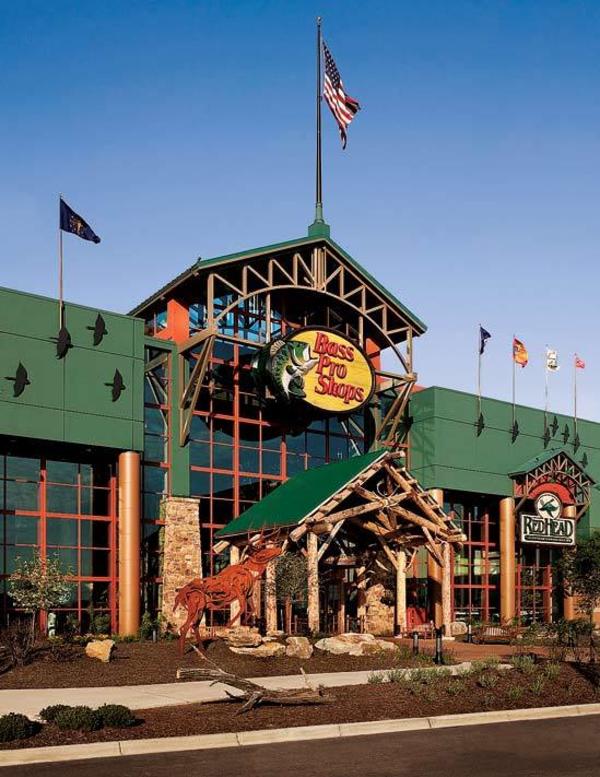 There are plenty of places to shop from a diverse selection of grocery stores to clothing and sporting goods.  
Clarksville Peddlers Mall - Like vintage, retro or upcycling? Visit Clarksville Peddlers Mall to find items from any era at bargain prices.  
Bass Pro Shop – One of the chain's first stores, Bass Pro opened in Clarksville emphasizing the sporting life. Take the kids to see fish in its indoor stream and large fish tank. During the holidays, get photos taken with Santa.  
Green Tree Mall - This classic mall has survived for more than 50 years and is home to major national retailers like Dillard's, Bath & Body Works, Books-A-Million and more.  
Dining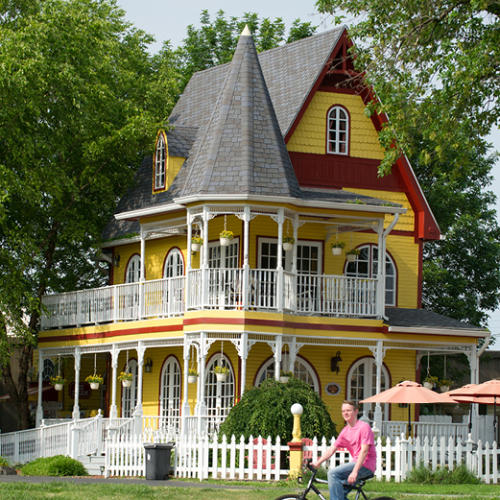 Ethnic Groceries 
Los Sanchez Mexican Restaurant 
Authentic Mexican Eateries  
Speaking of authentic Mexican food, one of Clarksville's notable experiences is authentic south-of-the-border food. With its diverse population, Clarksville's Eastern Boulevard corridor is where you can find authentic Mexican food. From tacos to seafood to more exotic sources of protein, you can tour Mexico without ever leaving. Several notable standouts like La Lupita, La Loma and Taqueria Don Juan are located along Eastern Boulevard. 
Other Dining Options  
Williams Bakery - There is little that can be wrong with coffee and donuts. So, Williams is a great choice. A full-service bakery that's a go-to for cakes, pies, cookies and more.  
Widow's Walk Ice Creamery - Overlooking the Ohio River, the Widow's Walk Ice Creamery is the perfect spot for families and a romantic date night. The owners of the shop live in the big yellow house in front of the ice cream shop and the home makes the perfect backdrop for this unique ice cream experience. 
First Watch - Located in Clarksville's busy shopping district, First Watch offers freshly prepared meals that are never under a heat lamp or deep-fried.  If you're on vacation but want to stay "in the zone," visit Core Life Eatery. Here you'll find fresh fare and delicious, healthy options. Torchy's Tacos is a unique taco spot that serves street-style tacos with breakfast options as well, and the burgers and the fries at Five Guys? Our advice: get a signature burger and the Cajun fries.