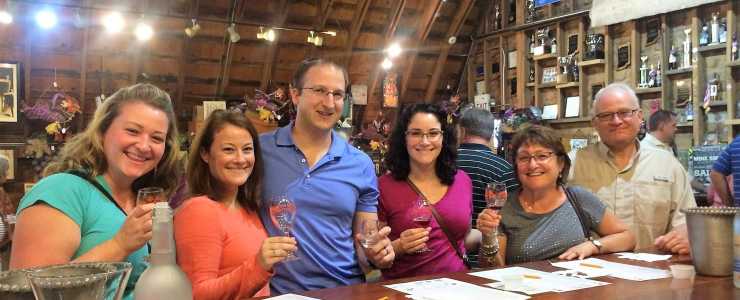 If you want to taste some of the best of Indiana-grown wine, there's no better place to do it than at the Huber's Orchard, Winery and Vineyards' tasting room in Starlight, Indiana. 
Heritage wine took top honors in the 2017 Indiana Wine Fair competition. This was the competition's 15th year, and Huber's wines went head to head with other Indiana wineries. Heritage is an estate-grown, Bordeaux-style red blend. It received both the "Best of Show" and the "Best of Indiana Grown" designations. 

This is the first time in the Indiana Wine Fair's 15-year history that the "Best of Show" was estate-grown and -bottled. Huber's is part of the Indiana Uplands American Viticulture Area (AVA) distinction. 
Huber wines also received Gold medals for their Sparkling Muscato and Knobstone Reserve wines. Silver medals were awarded to the winery's Vignoles, Starlight Rose, and Sweet Marcella wines. The Generations and Starlight White wines received Bronze medals. 
For more information, visit Huber's Orchard, Winery, & Vineyards.