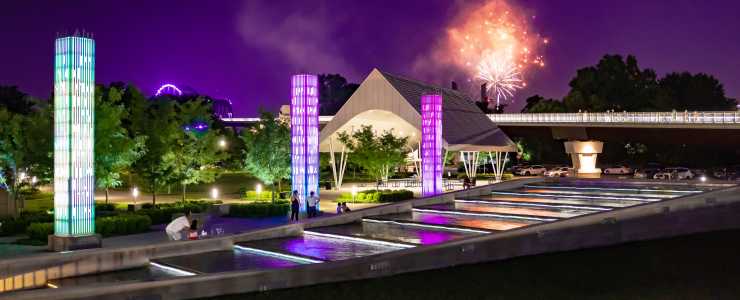 Welcome to our SoIN Cities and regions series. Our goal is to keep visitors and locals alike in the know and give them a taste of our area of Southern Indiana, home to Clark and Floyd Counties. We're highlighting the unique places, faces, authentic events and more in cities that make the area SoIN! Check out the other pages in the series, Clarksville, New Albany, Western, Eastern, and Northern. 
FUN FACTS & HISTORY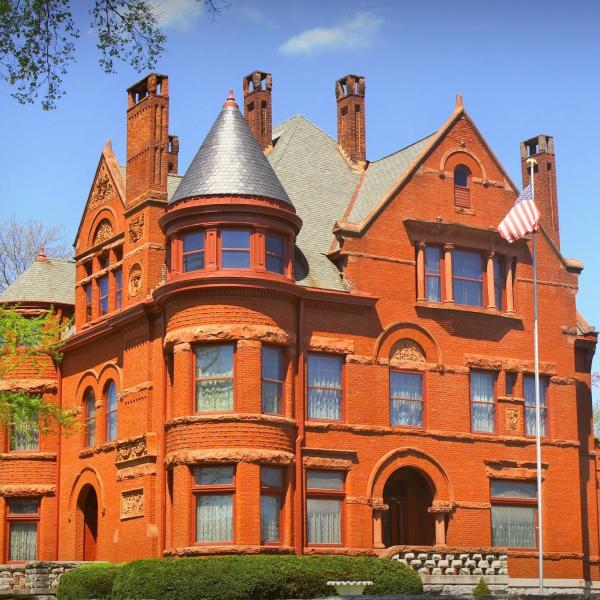 In 1801, the same year President Thomas Jefferson took office, the settlement became known as Jeffersonville.
In 1819, the first shipbuilding took place in Jeffersonville and steamboats would become central to the local economy. Today, you can tour the Howard Steamboat Museum for the full steamboat experience.
The city prospered in the 19th century as a steamboat building center. This, along with the city's strategic location on the Ohio River, made it a Union Army hub during the Civil War.
Gambling in the 1930s and 40s was instrumental in Jeffersonville's recovery from the Great Depression and the Great Flood of 1937. Casinos, betting parlors, nightclubs, and even a dog track were present, giving the town the nickname "Little Las Vegas."
In the 2000s, the city experienced a major boost as several thousand acres of the former Army Ammunitions Plant were turned into River Ridge, a booming economic development hub for local and global business, bringing more jobs and fervor to the area.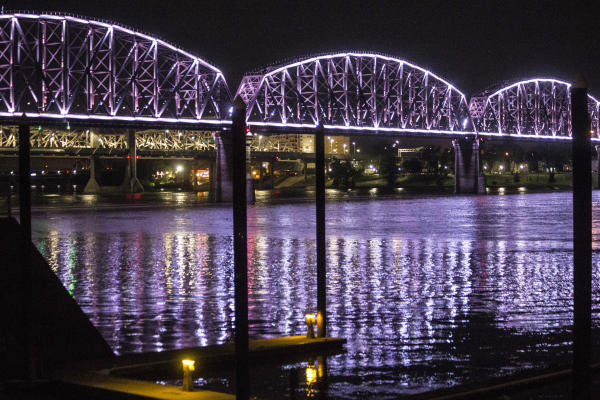 After investing in fantastic redevelopment projects with a major focus on the arts, as well as the execution of the Big Four Bridge to connect walkers and bikers from Louisville to Jeffersonville, the city is now vibrant with its rich roots in history and new, modernized local flair.
Today, more than 48,000 residents call Jeffersonville home.
Now that you know a bit more about the past, let's talk about how you can enjoy Jeff in the present!
PLAY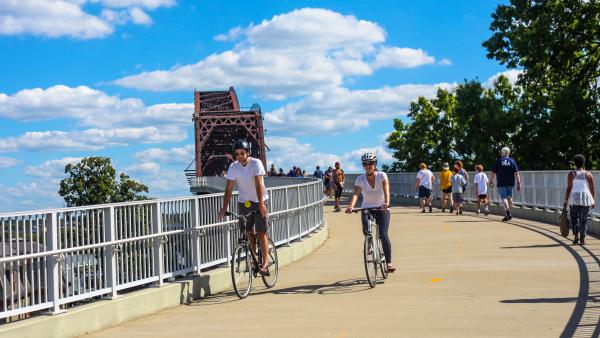 The Big Four Bridge is one of Jeffersonville's must-visit attractions. It offers free, family fun and you won't find another place quite like it across the globe. The former railroad truss bridge, constructed in 1895, was converted into a bicycle and pedestrian bridge in 2014. The round-trip journey from Jeffersonville to Louisville is around two miles and offers breathtaking views of the river and skyline and features an incredible local culinary scene, which we will get to soon.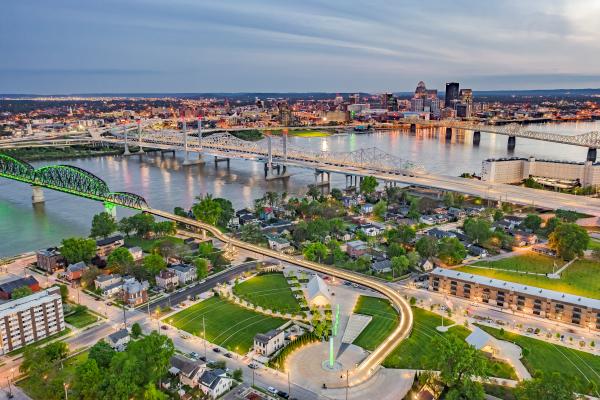 The base of the bridge in Jeffersonville is home to Big Four Station Park, which features green space, fountains, a bike-sharing station and a pavilion. Pop in on a Saturday morning to enjoy the Jeffersonville Farmer's Market! The playground is also a go-to place for parents and children. It also offers easy access to downtown spots for shopping, sipping and dining fun.
Outside of downtown Jeffersonville is packed with options for outdoor enthusiasts, whether it's enjoying nature, a walk or adrenaline-pumping action. A few places to check out include: Woehrle Athletic Complex, Vissing Park, Duffy's Landing and Fisherman's Wharf. New parks to the scene include Chapel Lake Park and Shirley's Arbor Park.
ARTS & MUSEUMS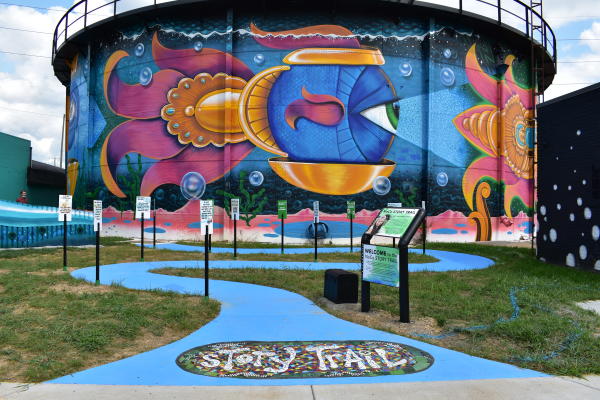 For art lovers, the new NoCo Arts & Cultural District (North of Court Avenue) is an intimate, whimsical, colorful and walkable area in downtown Jeffersonville. The vibrant location is home to artists, makers, historians and inventors, all of whom are transforming the area into an inspiring and immersive place.
NoCo is the site of a Story Trail, a walkable path that features a uniquely written story broken up in segments on 12 storyboard panels for walkers to enjoy. You'll also find the newly opened Paintbox Garden, envisioned to be both visually stunning and educational. This arts and cultural district is also the site of pop-up markets for local artists, crafters and makers to showcase and sell their work.
Nearby is the Preston Arts Center, an arts Mecca for creatives on the hunt for artistic supplies. Preston also offers art classes for kids and adults as well as galleries for artists.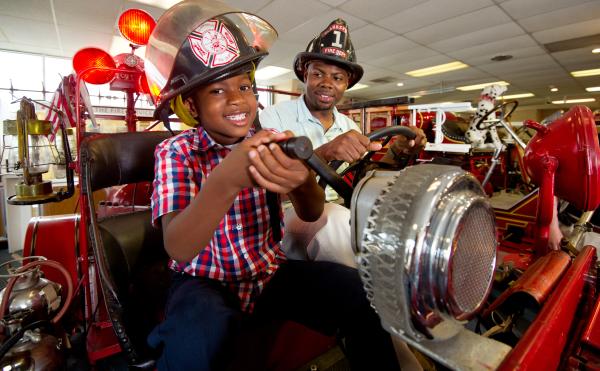 Just across Spring Street, you will find the Vintage Fire Museum, featuring a nationally known collection of firefighting engines and artifacts dating back to 1756. Children can practice fire safety, ring the bell and crank the siren on a historic firetruck.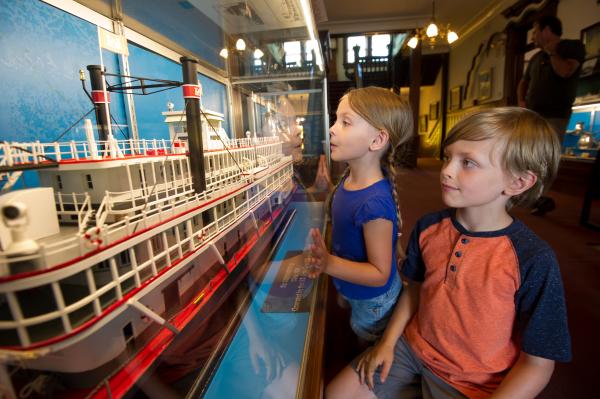 The Howard Steamboat Museum is an 1894 mansion boasting 22 rooms built in the Richardsonian Romanesque style. It served as the home of the Howard steamboat building family of Jeffersonville. The story goes that it was patterned after the staircase on the J.M. White, one of the most famous and lavish boats the Howards built. I dare you to approach the staircase and not think of Titanic!
COOKING CULINARY SCENE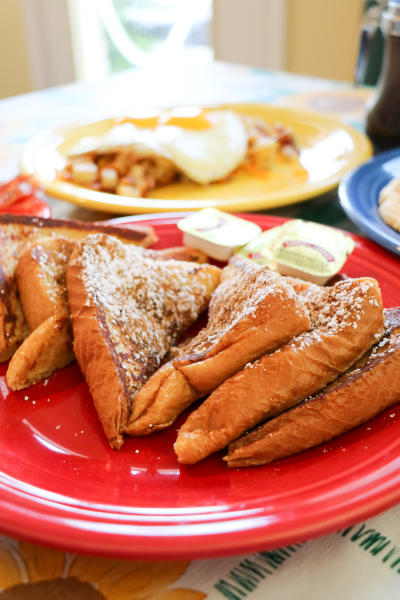 Kick-off your Jeffersonville culinary tour with breakfast at Geraldine's Kitchen, where the platters are filled with southern comfort options. The spot is named after the owner's mother who moved to Jeffersonville in the 1960s and relied on her favorite Ladies Home Journal Cookbook to whip up recipes for family and friends. The menu is a testament to her favorite foods, including dishes with a Pittsburgh twist like the 'It's a Burgh Thing' Salad.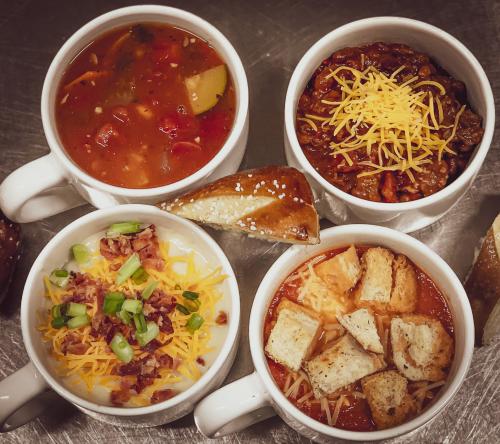 Other traditional Jeffersonville breakfast and lunch treats include Orange Clover Kitchen & More, where owner/chef Rachel Smallwood can turn anything into a great soup or a bowl of grits. Featuring rotating grits specials (don't sleep on the bacon and peach), this menu is equal parts traditional and adventurous!
Closer to downtown, you'll find Adrienne & Co., your one-stop shop for donuts, pastries, incredible baked goods and lunch meals that come with a small cupcake. I applaud anyone who gets past the pastry case without a treat in hand!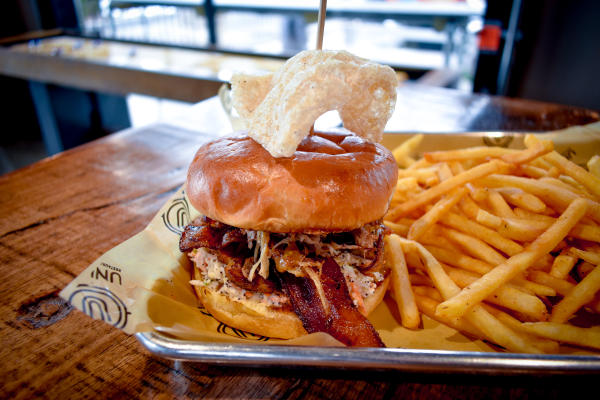 Union Restaurant & GameYard is one of Jeffersonville's latest and greatest additions to arrive on the culinary scene. Equal parts adventurous pub food + amazing games, Union was perfectly named. It's the spot that brings everyone together. (Especially on weekends – beware, there will be a crowd!) Ideal for kids of all ages, the GameYard features a slew of games, including classics like cornhole and creative hybrids like Futpool (a hybrid game combining pool and soccer). Choose from unique options like boozy popsicles and Party Pouches, and – take my word for it – get the Gameyard Unionizer if you're with a group. It's the perfect app sampler!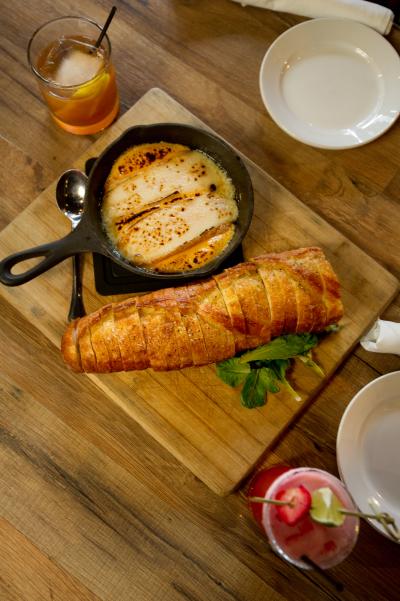 Red Yeti is housed in an historic building that offers a taste of the history of the city. Today, it's known for its delicious farm-to-table dishes perfect for lunch or dinner, refreshing craft beers and from-scratch cocktails.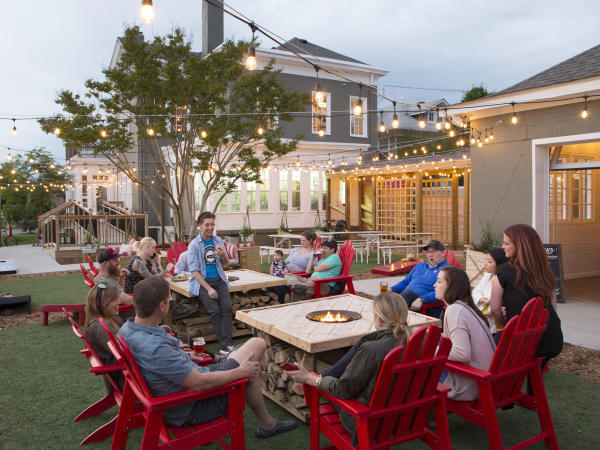 Parlour is your go-to spot for laid-back pizza and beer. I definitely recommend the patio seating right next to the garage-converted bar featuring more than 20 beers on tap. As you sink your teeth into a slice of one of the restaurant's 10 different artisan-style pizzas (I highly recommend the Meatball), you can enjoy craft cocktails, a great selection of local brews, and kick back to live music.
H.M. Franks an O'Shea's Pub is an ideal spot for tasty pub grub, including Irish classics, traditional old-world beers (and a few new ones) and fantastic cocktails with a local twist. Patio seating is minimal, but the ambiance of this pub takes you back in time.
Big Ben's D&M Restaurant at the Depot is located in the Jeffersonville Quartermaster Depot, the first stop on the Indiana African American Heritage Trail. Big Ben's prides itself on taking risks with its barbecue. In addition to ribs and shredded meats, the restaurant also serves smoked wings, grilled sausages and an array of sides.
Taco time! Torchy's Tacos recently opened and is the first location in the area. It's touted for its "damn good tacos" and refreshing margaritas. Ramiro's Cantina Express is the place to go for tasty Tex-Mex.
HOPPING CRAFT BEER
Craft beer lovers have no shortage of selections in Jeffersonville. The city is pouring with hopping spots. Check out Upland Brewing Co., Pearl Street Taphouse, Harbor & Hops and Harry's Taphouse. Click here for more info about Jeffersonville and Southern Indiana's hopping craft beer scene. 
TEA TIME!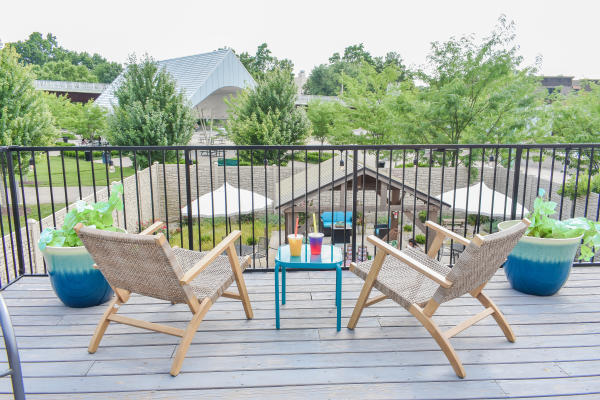 After a walk on the Big Four Bridge, pop into Fresco Tea Bar (located next to the bridge ramp) for a refreshing tea. Choose from a variety of options – loose leaf teas, wellness, gourmet lotus sodas, frozen teas, refreshers and a large selection of bubble teas.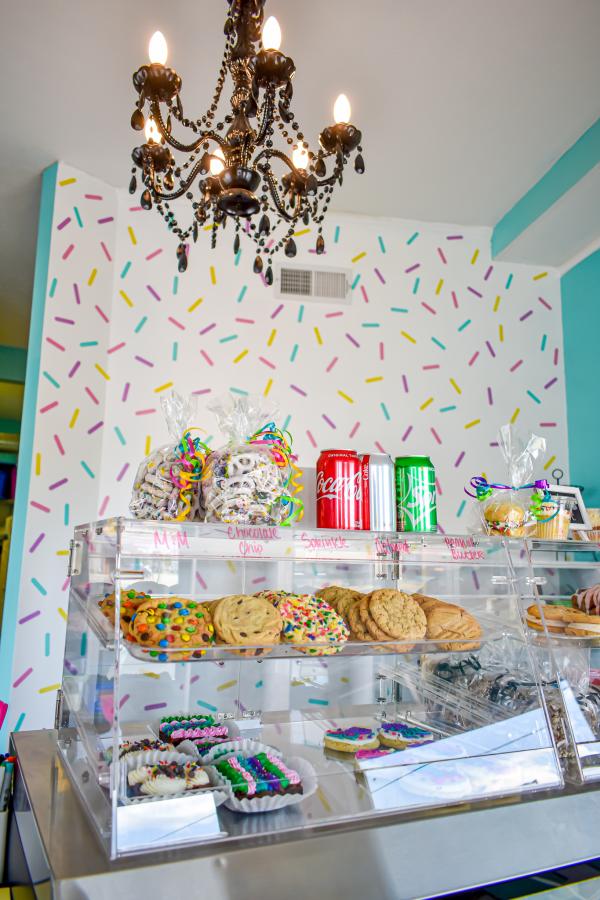 With your afternoon tea, you cannot miss an opportunity to grab dessert from Sweets by Morgan. With tantalizing breads to the fluffiest cupcakes, you may ever eat, Morgan also offers some incredible gluten-free options that do not skimp on flavor!
NIGHTLIFE/ENTERTAINMENT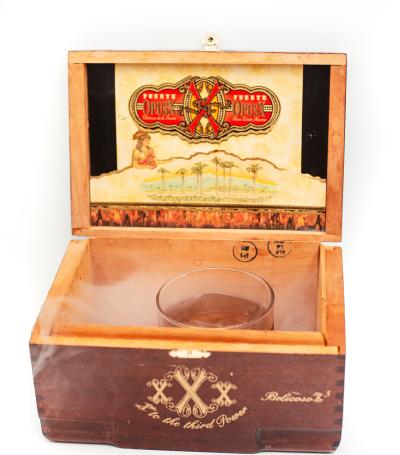 Cap off your evening with a smooth cigar and sip a bourbon cocktail at Match Cigar Bar. Be sure to try the house specialty: An Old Fashioned smoked inside a cigar box with wood chips from barrels that once housed Angel's Envy bourbon.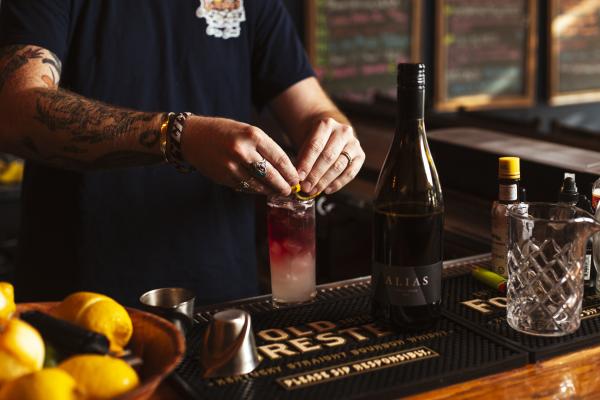 The Alcove, just a block from the Big Four Bridge, boasts a spirited drink menu with cleverly named cocktails such as the "Alcove Conference Call" and "The Rashida the Cheetah."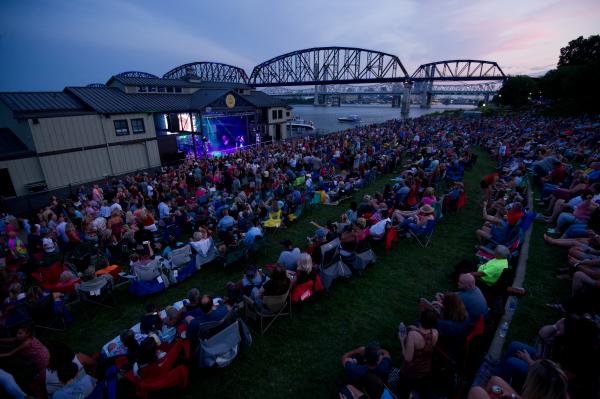 Located on the banks of the Ohio River, RiverStage is the go-to spot to unwind and catch live music. It's actually a barge that's been converted into a floating stage. The venue hosts free concerts every Friday night throughout the summer. Thousands flock to the area for the Jeff Goes Country concert series. Live music by AC/DC cover bands and Tina Turner impersonators are also big draws.
SHOPPING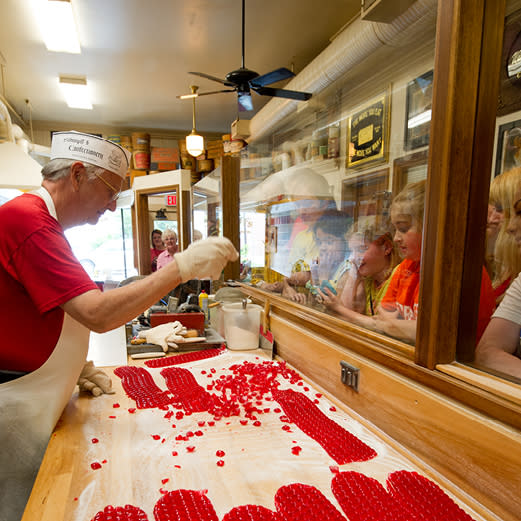 Historic downtown Jeffersonville is home to several locally-owned shops, and you cannot walk down Spring Street without smelling pure nostalgia from the legendary Schimpff's Confectionery. This treasure is one of the oldest, continually operating family businesses in the U.S. Making hard candy since 1891, it is one of the only places making Hard Candy Fish, which it offers in 20 flavors. Order a sundae or an old-fashioned soda at the 1950's soda fountain. Its Candy Museum and Candy Demonstration Area is a sweet taste of history.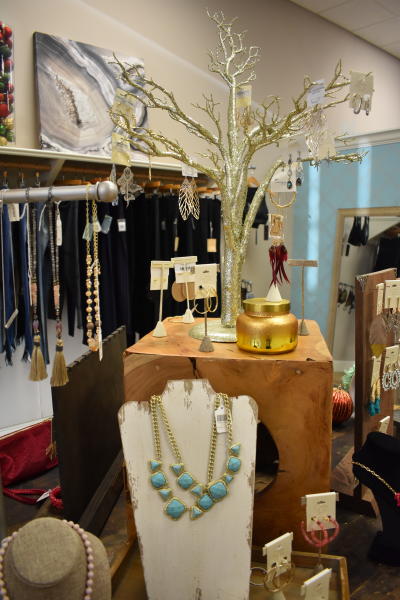 The 300 and 400 blocks of Spring Street are its very own shopping district with several shops lining the area, including women's fashion and accessory spots: Sapphire on Spring Boutique, Tru Bliss Boutique and Blessings on Spring Boutique & Art Studio.
Nearby is Designer Fragrance & Gifts, known for its men's and women's fragrances, many of which are hard-to-find scents.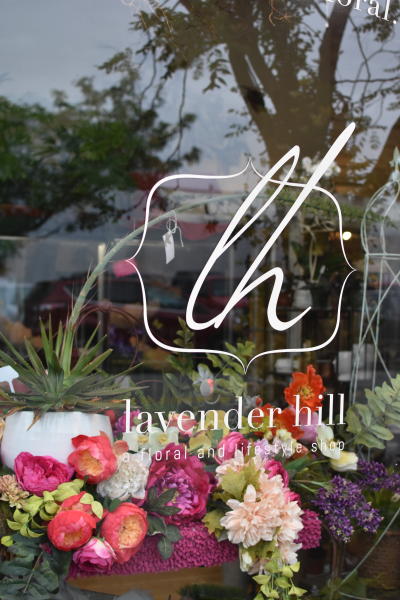 Lavender Hill is a full-service floral shop with artful arrangements. Plants, home goods, products from Bourbon Barrel Foods, candles, as well as macaroons, ice cream and locally blended teas also await visitors.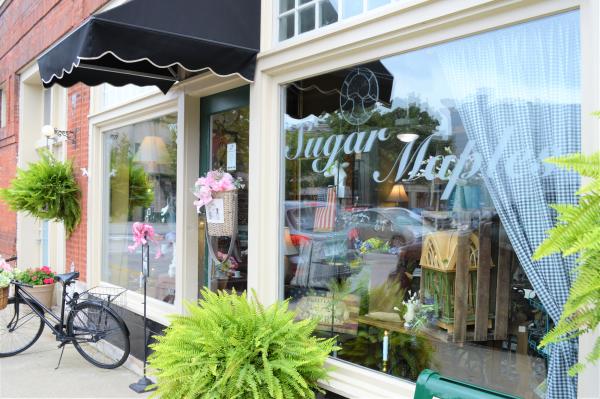 If you enjoy antiquing, take a stroll through Super Maples Antiques & Gifts. Find distinctive accessories for the home or office at LL&A Interior Design.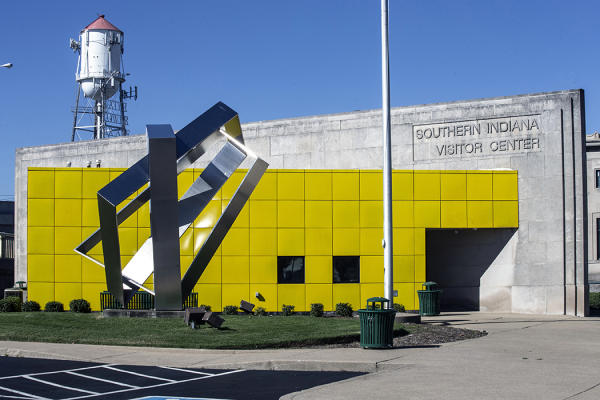 Cap off your day of retail therapy with a visit to the Southern Indiana Visitor Center to fill your bags with the fun and favorite SoIN-themed souvenirs and memorabilia.
STAY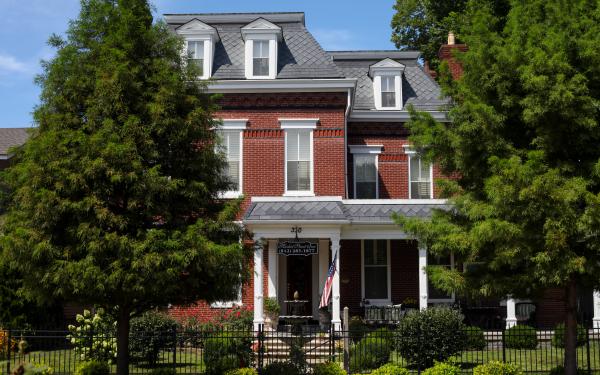 Jeffersonville is home to several quaint places to rest, relax and recharge. The Market Street Inn Bed & Breakfast is a charming fully restored 1881 mansion with modern amenities in downtown Jeffersonville. You'll also find a variety of well-known hotel brands from which to choose throughout the city.