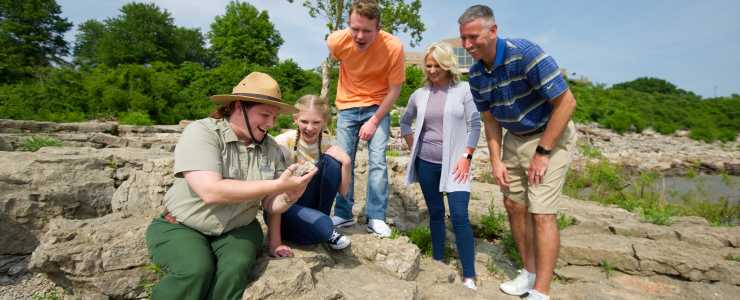 The days of summer have begun to wane, leaving less time to get out and about to experience the truly unique attractions Southern Indiana has to offer. The Falls of the Ohio State Park, in Clarksville, is a true one-of-a-kind attraction. It is home to the largest exposed Devonian (before dinosaurs) fossil bed in the world. Hiking along the beds, you will see examples of creatures that lived millions of years ago; the ones that were here when this area was the floor of an ocean.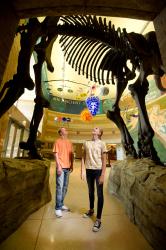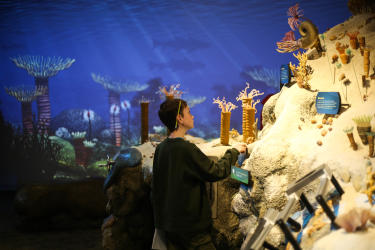 While the weather is still great to enjoy the outdoors, you can plan a trip to experience this natural wonder. Along with the fossil beds, the park offers biking, birding, boating, fishing, geological exploration, hiking, picnicking and gardening. Also, make sure to visit the Interpretive Center on-site. 
The outside of the Center reflects the layers of the history of the Falls of the Ohio, while the inside exhibits flow through Earth's history, focusing on how the Ohio River shaped the America we know. It offers panoramic views of the fossil beds and the Ohio River from its River Viewing Room and outdoor deck.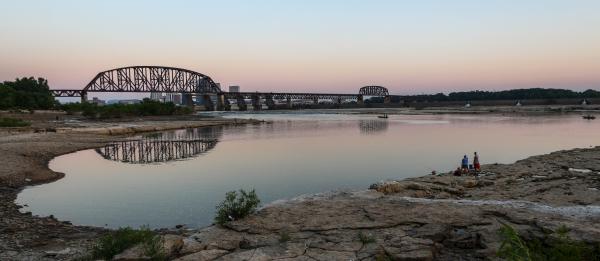 To connect visitors to the fossil beds and more attractions like it, the Falls of the Ohio State Park and Southern Indiana Tourism (SoIN Tourism) has announced an exciting new initiative. The Ohio Valley Fossil Trail brings together 12 museums and parks throughout Indiana, Kentucky, and Ohio. The idea behind this connection of fossil sites is to enhance visitor stays and create a larger experience. While each attraction has its own unique story, the 12 together gives the visitor a multitude of experiences, allowing them to discover what makes the Ohio Valley one of America's treasures in paleontology. 

The Ohio Valley Fossil Trail is an easy-to-use attraction road map. Each site is connected by a variety of unique experiences of paleontology. Visitors discover prehistoric plants, animals, and artifacts that existed in the Ohio Valley over 300 million years ago.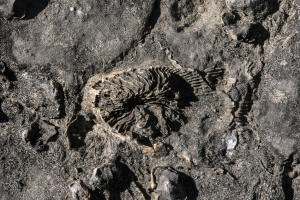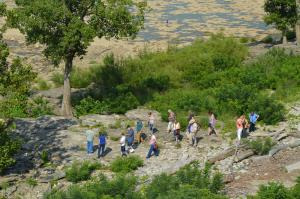 Activities featured at various stops along the trail include led and self-guided fossil hikes, museum and nature center exhibits, informational brochures, fossil programs and special events. Several sites allow fossil collecting or have gift shops where fossils can be purchased.
Partners along the trail include the following attractions:

Indiana - Falls of the Ohio State Park, Clifty Falls State Park, Indiana Caverns, Monroe Lake State Park, Charlestown State Park

Kentucky – Big Bone Lick Historic Site, The Parklands at Floyds Fork, Taylorsville Lake, Blue Lick Battlefield State Resort Park
Ohio – Trammel Fossil Park, Cincinnati Museum Center, Caesar Creek Lake
For more information about the Ohio Valley Fossil Trail, visit gosoin.com or fallsoftheohio.org.