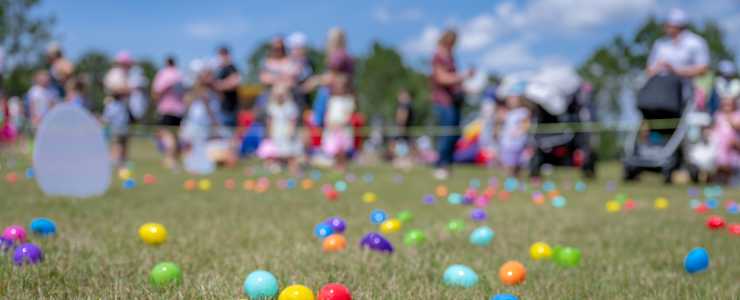 Hop on over to SoIN to celebrate Easter with family and friends. From brunch to bunnies and Easter Egg hunts, check out these holiday events happening throughout Southern Indiana.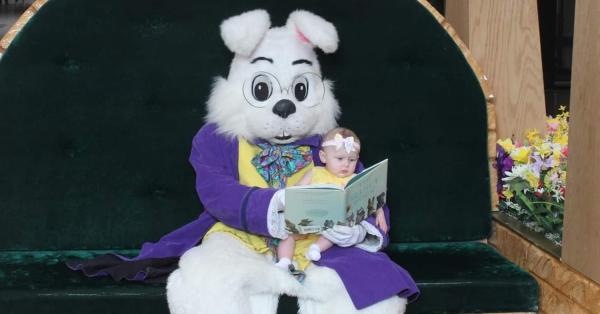 Green Tree Mall Easter Bunny Photos
Would it really be Easter without the classic Easter bunny photo? Commemorate the occasion at Green Tree Mall, offering photos with the Easter bunny from March 17 – April 8. Walk-ups are welcome, but reservations are encouraged. Make reservations online in advance. View more info and pricing.

Easter Egg Hunts
Remember to bring your basket along to enjoy these Easter egg hunts throughout Southern Indiana.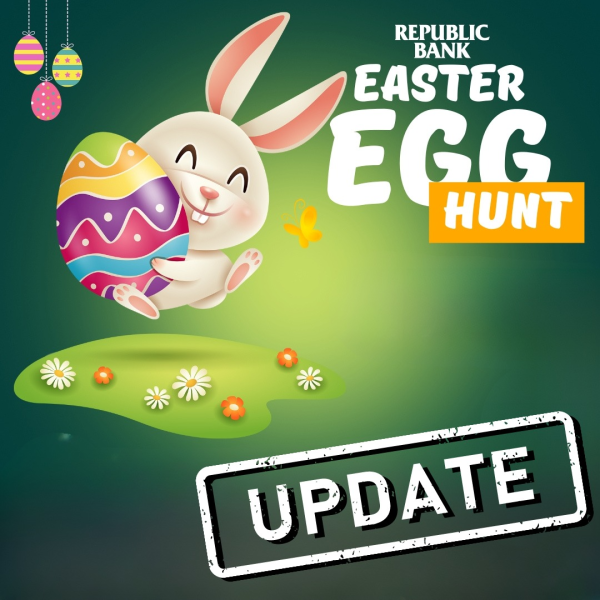 Republic Bank Easter Egg Hunt – Jeffersonville
UPDATED 3/31 - Join the City of Jeffersonville for its annual Easter Egg Hunt at Vissing Park on Saturday, April 1. Due to strong winds expected on Saturday, April 1, there will no longer be pre-hunt activities. Easter egg hunts will continue as planned for ages 1-10 and will begin at 4 p.m. Attendees should arrive by 3:30 p.m.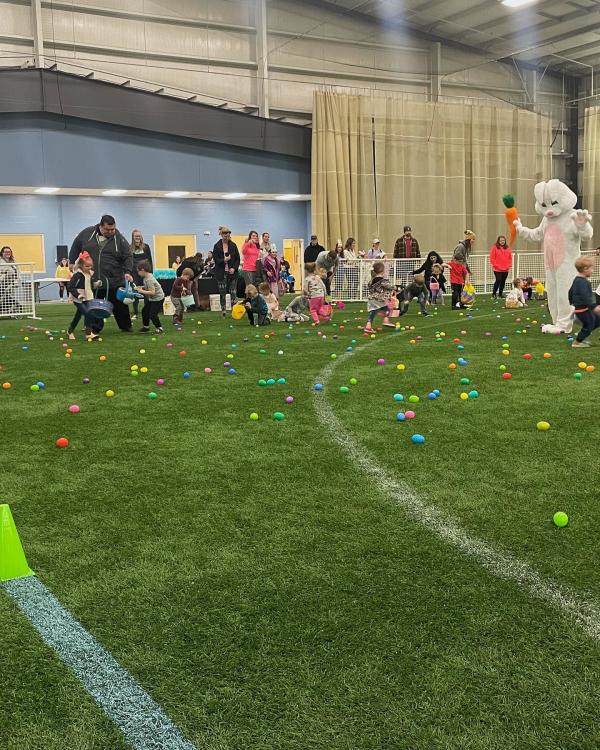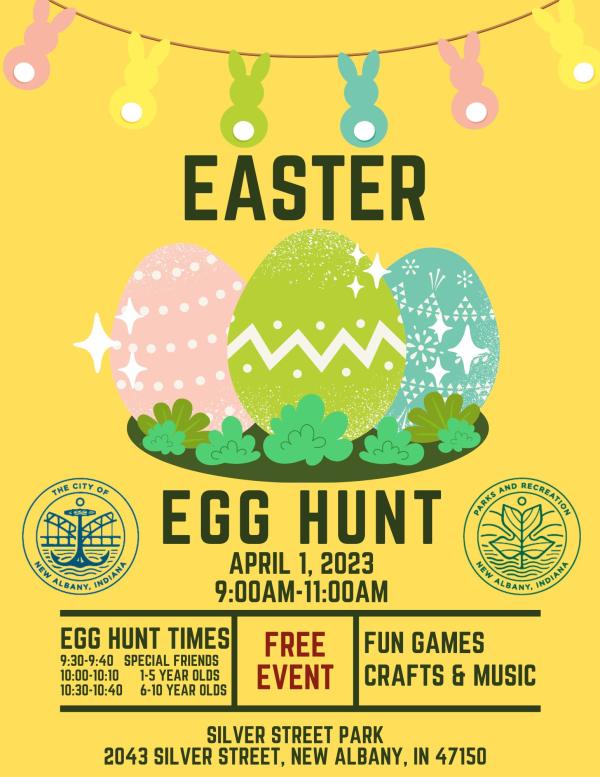 New Albany Easter Egg Hunt
Expect fun games, crafts, music and, of course, an egg hunt at Silver Street Park on Saturday, April 1. Egg hunt times begin at 9:30 a.m. with an egg hunt for kids with special needs, followed by hunts for ages 1-5 and ages 6-10. The event is free and open to all.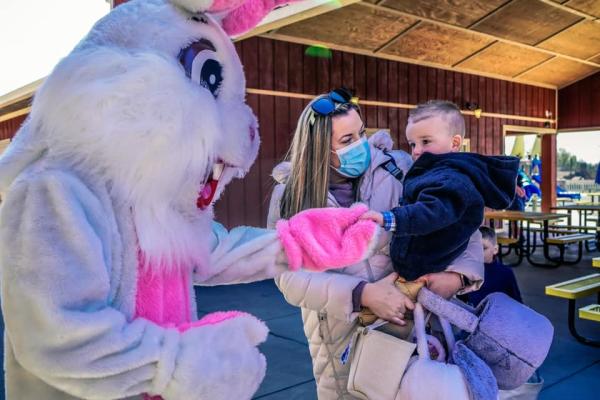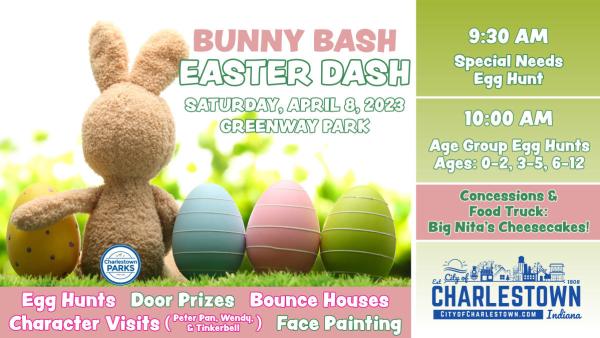 Bunny Bash Easter Dash
Head to Greenway Park in Charlestown for the Bunny Bash Easter Dash on Saturday, April 8! This Easter Egg hunt is open to kids ages 12 and under. The event features door prizes, bounce houses, character visits, face paintings and a bubble zone! Kids can visit the Easter Bunny and take photos. An Easter Egg hunt for kids with special needs kicks off the event at 9:30 a.m. followed by egg hunts for kids 0-2 at 10 a.m., 3-5 at approx. 10:20 a.m., and kids 6-12 at approx. 10:40 a.m.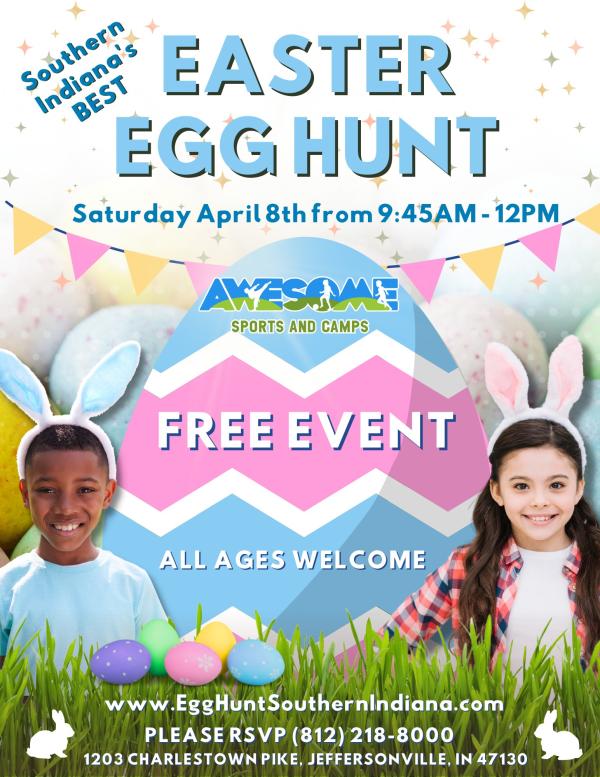 Southern Indiana's BEST Easter Egg Hunt 2023
This massive easter egg hunt hosted on Saturday, April 8 by Awesome Sports and Camps at Shirley Hall Park in Jeffersonville, claims to be the BEST SoIN Easter egg hunt for ages 13 and under. Easter egg hunts will take place from 9:45 a.m. – Noon, starting with the youngest group. Attendees can play games, win prizes and get pictures with the Easter Bunny. The event is free, but registration is required, so make sure you sign up in advance!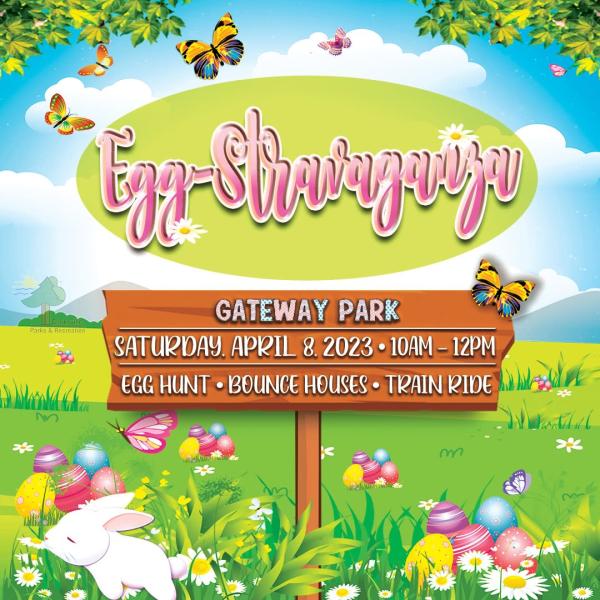 Egg-Stravagnza
Get ready for an Egg-Stravaganza hosted by Clarksville Parks and Recreation on Saturday, April 8! Kids ages 1-12 can hunt for easter eggs from 10 a.m. - 2 p.m. at Gateway Park in Clarksville. The Easter egg hunt begins promptly at 10 a.m., so don't be late! The Easter Bunny will be on hand to take pictures with kids at this free event.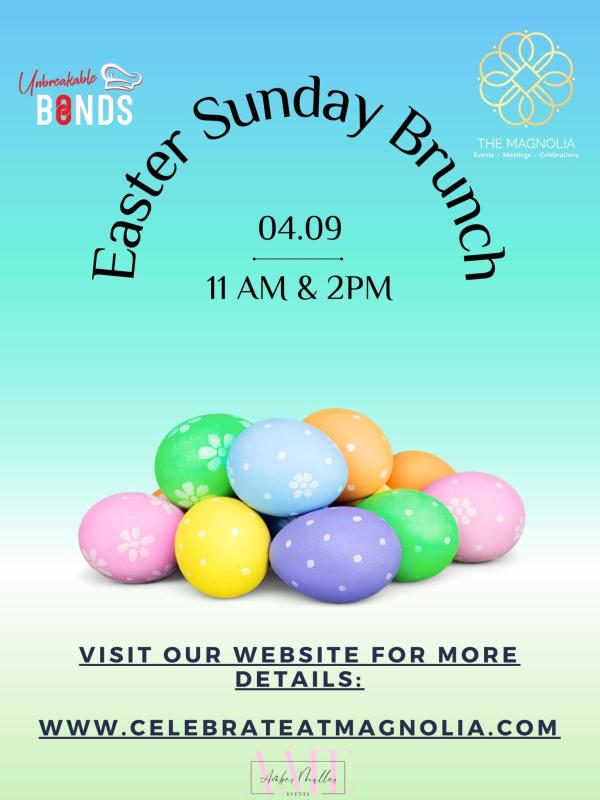 Easter Brunch at The Magnolia 
Enjoy Easter brunch inside The Magnolia, a newly renovated event space in Clarksville, IN, on Sunday, April 9. Buffet by Unbreakable Bonds Catering features honey ham, scrambled eggs, a waffle bar, sausage, bacon, amazing desserts and more! There are two seatings at 11 a.m. and 2 p.m. An Easter egg hunt will take place at 1 p.m. and the Easter Bunny will make an appearance during both brunch seatings. Get your tickets and learn more on EventBrite.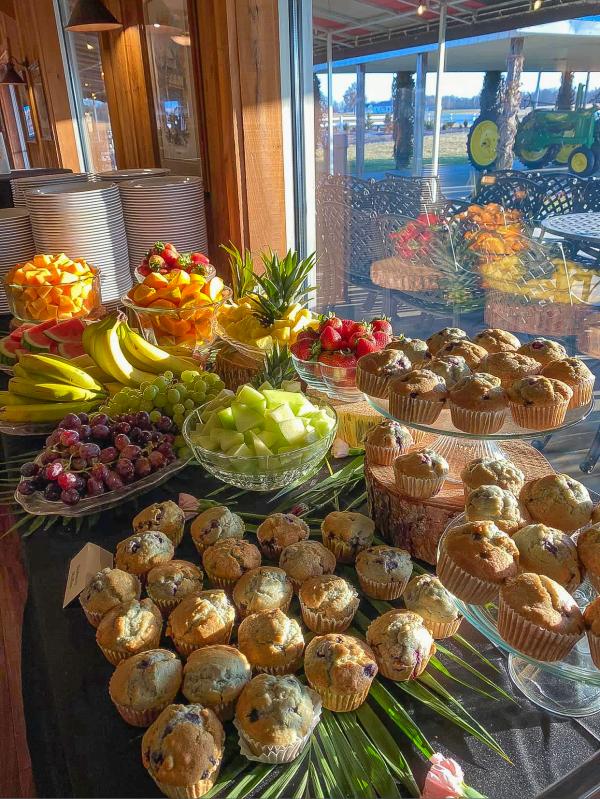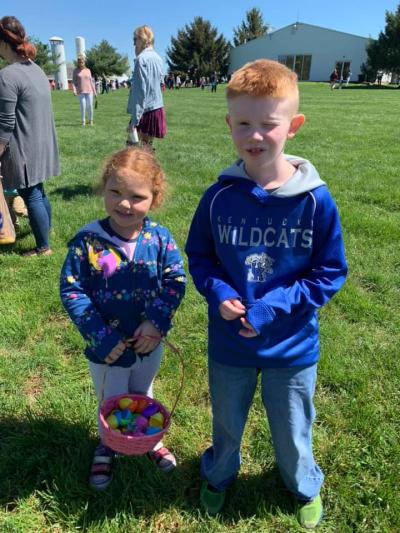 Easter Buffet & Egg Hunt at Joe Huber's
Joe Huber's Family Farm & Restaurant is going big for Easter this year, hiding 10,000 eggs in their annual Easter egg hunt! Participation is included for families who make reservations in the dining room and buffet buildings. The dining room will be open from 11 a.m. to 7 p.m. and buffet buildings will be open from 11 a.m. – 5:30 p.m. Cost is $24.99 for adults and $12.99 for children. Buffets include drink and dessert. The Easter egg hunt takes place at 4:30 p.m. Reservations are strongly recommended and can be made by calling 812-923-5255.

Easter Shopping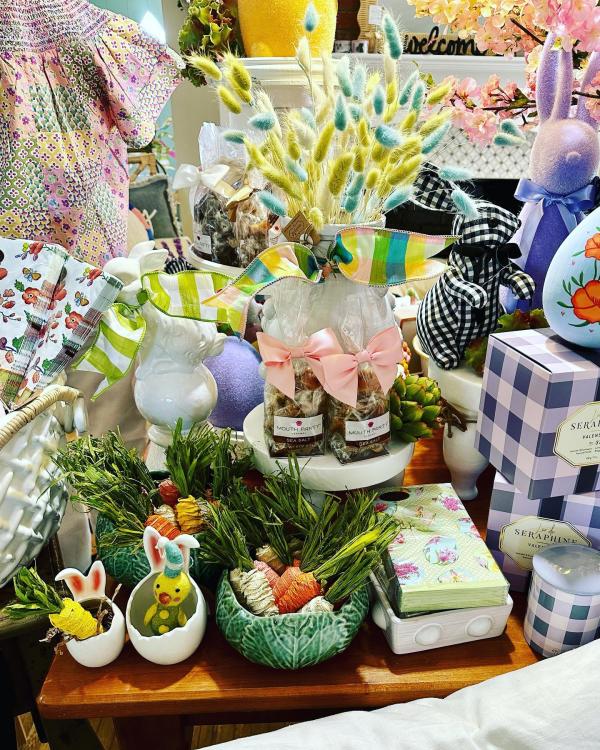 Betty's Market
Find cute and colorful springtime décor, including Easter-themed decorations, at SoIN shops like Betty's Market in Sellersburg, Cottonwood Collectives and Madhouse in New Albany and Blessings on Spring in Jeffersonville. 
Check out our Shopping page for more locations.
Did we miss an Easter event? Let us know by sending an email to anna@gosoin.com.