"I decided not to cook this year." "It's just the two of us." "I'm visiting from out of town and would like a Thanksgiving meal." Whatever your reason for dining out this Thanksgiving, count on these restaurants to make you feel at home… and grateful.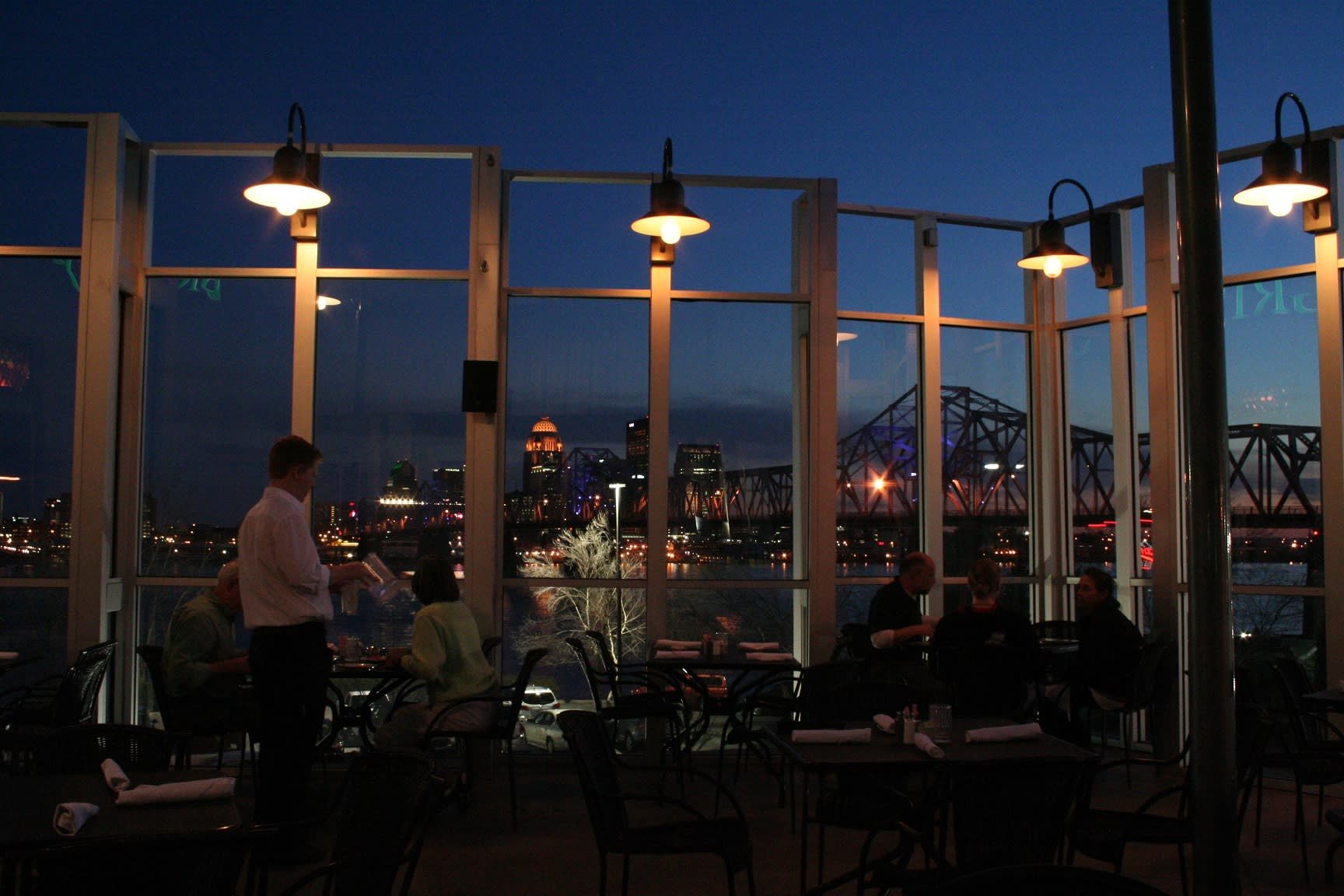 The Bristol Bar & Grille has a spectacular view of the Ohio River and Louisville, KY skyline.
Bristol Bar & Grille 700 W. Riverside Dr., Jeffersonville
The Bristol Bar & Grille will serve Thanksgiving favorites served buffet-style, featuring dishes from its locally-sourced farming partners. Alcoholic beverages, including Bristol's unique wine selection hand-picked by Master Sommelier Scott Harper, will be available for purchase. If you would like a Thanksgiving meal catered, Bristol catering offers party platters and side dishes. Orders can be pre-ordered and picked up Wed., November 23. A minimum serving of 25 is required for each order. Cost for buffet: $25.95 per adult, $7.95 for children ages 4 to 11. Beverages and tax not included. Reservations and catering: (812) 218-1995 Info: www.BristolBarAndGrille.com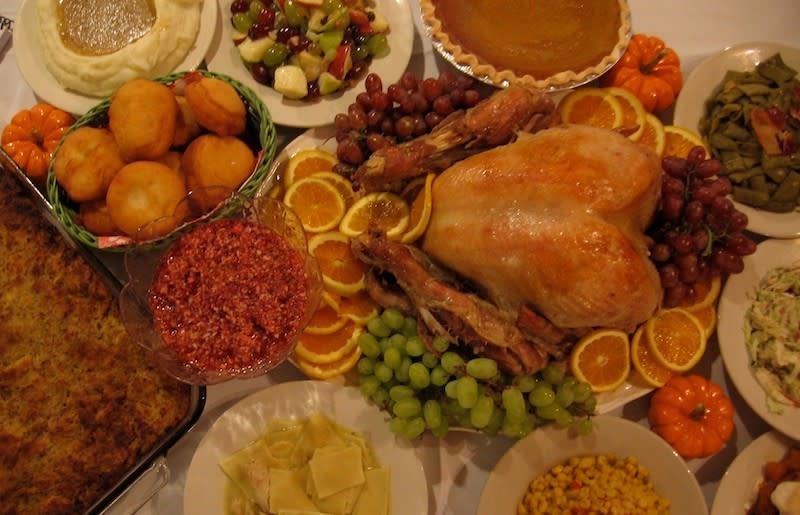 Joe Huber's Thanksgiving meal is full of down-home flavor and home-cooked goodness.
Joe Huber's Family Farm & Restaurant 2421 Engle Road, Starlight
Joe Huber's will offer its traditional Thanksgiving Day Buffet. The menu includes: oven roasted turkey, homemade dressing, real mashed potatoes with gravy, green beans, corn, chicken and dumplings, fried biscuit with apple butter, country slaw, Waldorf salad, fruit cobblers with ice cream, and unlimited beverages. Cost: $19.99 (all you can eat) per adult 12 years and older, $9.99 per child ages 4-11, and ages 3 and under are free. Reservations: (812) 923-5255 Info: http://JoeHubers.com/events/traditional-thanksgiving-day-buffet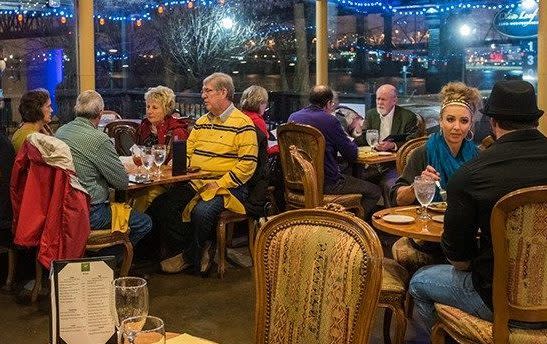 A cozy atmosphere and riverfront view will accompany your Thanksgiving meal at Olive Leaf Bistro.
Olive Leaf Bistro 130 W. Riverside Dr., Jeffersonville (812) 913-1252
Chef Jimmy Shraby invites you to enjoy a scrumptious Olive Leaf Brunch on Thanksgiving. The menu includes roasted turkey, spiral ham, sausage and apple stuffing, sweet potato purée, green bean casserole, mashed potatoes, pumpkin soup, and an organic mixed-green salad. Try the delicious house-made pumpkin sangria, and enjoy a pumpkin or apple tart, or pumpkin brulee while taking in the river views set to soft guitar music. Available at two seatings: 11 a.m.-3 p.m. and 4-8 p.m. Cost: $20 per person. Reservations: (812) 913-1252 Info: www.OliveLeafBistro.com
Clarion Hotel Conference Center Louisville North 505 Marriott Dr., Clarksville
Clarion Hotel Conference Center's traditional Thanksgiving buffet serves Southern food and hospitality. The hotel will serve favorites such as Waldorf Salad, seafood salad, sage dressing and sweet potato casserole along with roast turkey, smoked ham and roast beef au jus. Save room for the dessert station. Families have made the Clarion their Thanksgiving tradition for more than 30 years. Cost: $19.95 adults; Children 10 and under half price; Children 5 and under are free Reservations: (812) 283-4411 Info: Clarion Hotel's Facebook page
Rails Craft Brew & Eatery 318 Lewis and Clark Parkway, Clarksville
Rails Craft Brew & Eatery is one of Clarksville's newest restaurants, located at the historic John McCulloch house. It will have a traditional Thanksgiving buffet where you can choose from turkey, ham or a prime rib carving station to start. Then round it off with classic sides. Non-alcoholic drinks are included. Two seatings are available at 11:30 a.m. and 2 p.m. Reservations are required. Call (812) 845-3496 to make your reservations today. Cost: $19.99 per adult 10 years and older), $10.99 per child ages 3-10, and ages 3 and under are free. Info: Rails Craft Brew & Eatery Click HERE for dining options throughout the year.