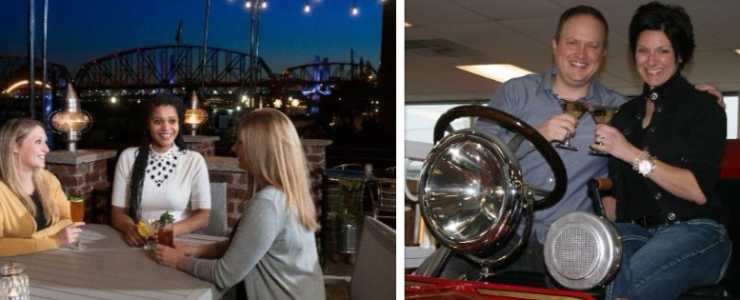 You're single and Valentine's Day is around the corner. Just because the holiday favors couples, it doesn't mean single people have to stay home.
Great news if you'll be in #SoIN! Whether you're hitched, serious, or footloose, you can feast on seafood, taste wine and brandy, sample cheese and chocolate, enjoy live music, and cruise the Ohio River.
Speaking of the river…Ahoy, all single seafood-lovers!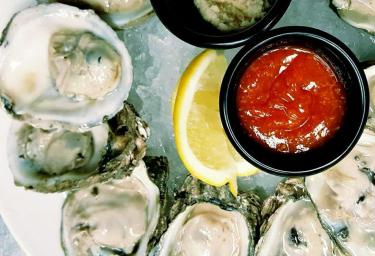 "Doing it Raw" at Hull & High Water
Thanks to New Albany's newest seafood restaurant, here's an event—OK, more of a social gathering—for those who may not have a date for Valentine's Day. Your "Doing it Raw" event ticket includes all-you-can-eat-oysters, all-you-can-eat shrimp, and two drink tickets good for any two Rhinegeist beers. Hull and Highwater will also have their Squirrel Nut Brown Ale and Bubbles Rose Ale on hand.
When: 6-10 p.m., Wednesday, February 14
Where: Hull and Highwater, 324 E. Main St., New Albany
Cost: $40 per person
Info: https://www.GoSoIN.com/event/doing-it-raw-at-hull-%26-highwater/340
Take a relaxing (and romantic) cruise down the Ohio river.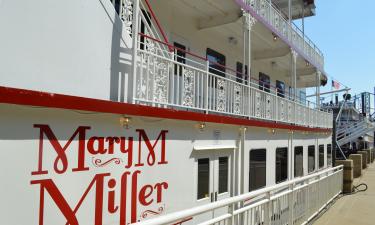 Mary M. Miller Valentine's Day Cruise
All aboard, sweethearts and singles! Time to get away from it all with a cruise on the Mary M. Miller riverboat, the newest riverboat in Louisville. Guests will enjoy a delicious dinner buffet and DJ music that will help create a memorable dining and river-cruising time. Reservations are required.
When: 7-9 p.m., Saturday, February 10, and Wednesday, February 14
Where: Belle of Louisville Riverboats, 401 W. River Rd., Louisville
Cost: $65 + tax per person
Info: http://www.BelleOfLouisville.org/cruises-all

Here's a trifecta of indulgence to enjoy on Valentine's Day.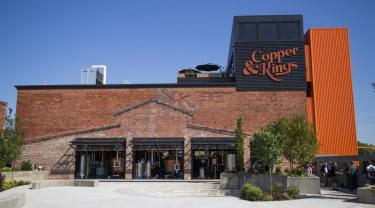 Cheese, Chocolate & Brandy at Copper and Kings
Singles and couples, you'll enjoy this trio of cheese, chocolate, and brandy tasting, featuring Copper and King spirits. Sample fine chocolates from renown Cellar Door Chocolates of Louisville, and taste Capriole Goat Cheese from the Schad Farm in Greenville, Indiana. An Old-Fashioned cocktail and tour of Copper and Kings' distillery is included. Though two times are available, seating is limited. This is a 21 and over event.
When: 6-7:30 p.m. or 8-9:30 p.m., Wednesday, February 14
Where: Copper and Kings, 1121 E. Washington St., Louisville
Cost: $25 per person
Info:  https://www.Facebook.com/events/607775826228544
Here's another "pairing" event happening two weekends in February.

Chocolate Lover's Weekend at Huber's Orchard, Winery & Vineyards
Huber's is hosting the Indiana Uplands Wine Tour's annual Chocolate Lover's Weekend event on Saturday and Sunday, February 10 and 11. You'll sample delicious chocolate treats paired carefully with wines from the trail's nine Indiana wineries: Best Vineyards, Brown County Winery, Butler Winery, French Lick Winery, Huber Winery, Oliver Winery, Owen Valley Winery, Turtle Run Winery, and Winzerwald Winery. Bonus weekend: Huber's loves the event so much, they continue the chocolate-tasting fun featuring Huber's own wines the following weekend, February 17 and 18. You must be 21 and over to participate in the wine tasting.
When: Saturday & Sunday, February 10 & 11; 17 & 18
Where: Huber's Orchard, Winery & Vineyards, 19816 Huber Rd., Starlight
Cost: Free
Info: http://www.huberwinery.com/event/chocolate-lovers-weekend-7/
Consider this special Valentine's feast, also happening in scenic Starlight.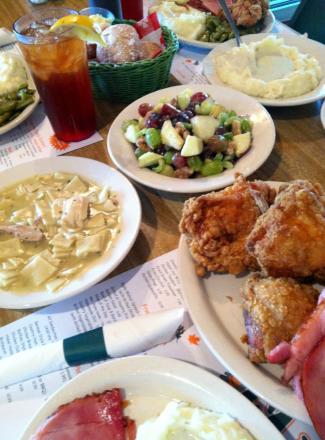 Joe Huber's Family Farm & Restaurant's Valentine's Day Menu
If you've never dined at Joe Huber's, you're in for a fabulous farm and food experience. On Friday, February 9 through Sunday, February 11, Joe Huber's will serve a special Valentine's Day menu. Couples can choose a Country Platter Dinner OR Prime Dinner for Two, which includes a bottle of Huber's wine OR an appetizer, and dessert. Local musicians will be entertaining guests on Friday and Saturday, 5-8 p.m., and on Sunday, 4-7 p.m. Reservations are recommended by calling: 812-923-5255
When: 11 a.m.- 8 p.m., Friday and Saturday, February 9 & 10; 11 a.m.-7 p.m., Sunday, February 11
Where: Joe Huber's Family Farm & Restaurant, 2421 Engle Rd., Starlight
Cost: $59.95 per couple (does not include beverage, tax, or gratuity)
Info: http://JoeHubers.com/events/valentines-at-joe-hubers/
How about a snuggly seat on a fire engine? Yes, a fire engine!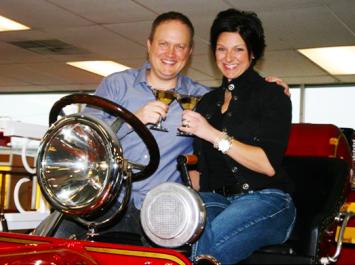 Kindle the Flame at Vintage Fire Museum
Hold your sweetheart's hand and tour this museum's impressive red-hot collection. Dating back from 1756, you'll see beautiful restored fire engines, hand pumpers, chemical engines, horse-drawn steamers, early motorized engines, and other equipment. After your tour, you'll be treated to Schimpff's heart-shaped cinnamon red hots, a champagne toast while seated on a fire engine, and a free commemorative photo of your experience.
When: 5:30-8 p.m., Friday, February 16
Where: Vintage Fire Museum, 723 Spring St., Jeffersonville
Cost: $20 per couple
Info: http://www.VintageFireMuseum.org/?page_id=2245

A four-course meal and a glass of wine, makes for a very good time.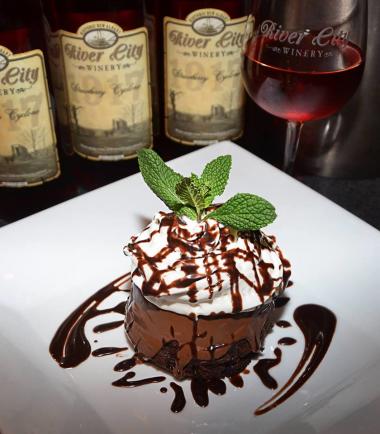 Valentine's Day at River City Winery
New Albany's award-winning winery is gearing up for a special evening on Valentine's Day. Singles or couples will enjoy a four-course meal, live music by Jeff Rehmet, a wine cellar tour and barrel tasting with Owner/Winemaker, Gary Humphrey, and of course, River City wine—by the glass or bottle (purchased separately). Make your reservation early by calling (812) 945-9463.
When: 6-9 p.m., Wednesday, February 14
Where: River City Winery, 321 Pearl St., New Albany
Cost: $45 per person
Info: https://www.facebook.com/events/182144742377076
Get your groove on at this glam event.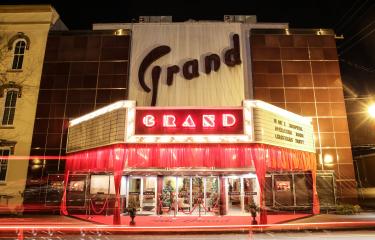 The Doo-Wop All-Stars, with Barb & Eddie at The Grand
Treat your sweetheart to a "grand" evening of dinner and dancing at this glamorous event venue in downtown New Albany. From 7-8:30 p.m., enjoy a scrumptious dinner buffet. Then dance the night away to the sounds of The Doo-Wop All-Stars, with Barb and Eddie, 8:30-11 p.m. Doors will open at 6:15 p.m.
When: 7-11 p.m., Saturday, February 17
Where: The Grand, 138 E. Market St., New Albany
Cost: $38 per person
Info: https://www.Facebook.com/thegrandinnewalbany
Want to find more SoIN restaurant specials and events celebrating Valentine's Day? Visit the Restaurants in SoIN Page or search our Events Calendar page.
Did you read the Romance at Abbey Rd. on the River blog featuring true love stories?