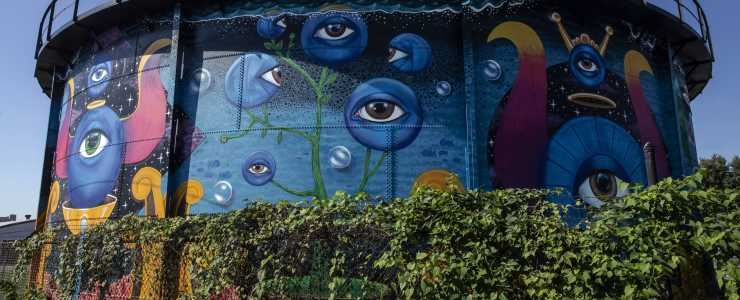 Update on 'NoCo' 
Jeffersonville's Arts & Cultural District 
If you've been following the development of the Arts & Cultural District, this is an exciting development. The Indiana Arts Commission approved NoCo as a Statewide Designated Cultural District. (If you're wondering where the name "NoCo" came from, it's short for North of Court, where the district is located, just north of the Big Four Bridge. 
In September 2018, the city of Jeffersonville dedicated the district, and the public came out to see the parking lot that has been transformed into a place where families can come to play and learn. The parking lot is the current home of the Vintage Fire Museum, and nearby is the giant water tank that was painted over the span of a year by local muralist, Wilfried Sieg, III. This parking lot is the beginning of the NoCo Arts & Cultural District.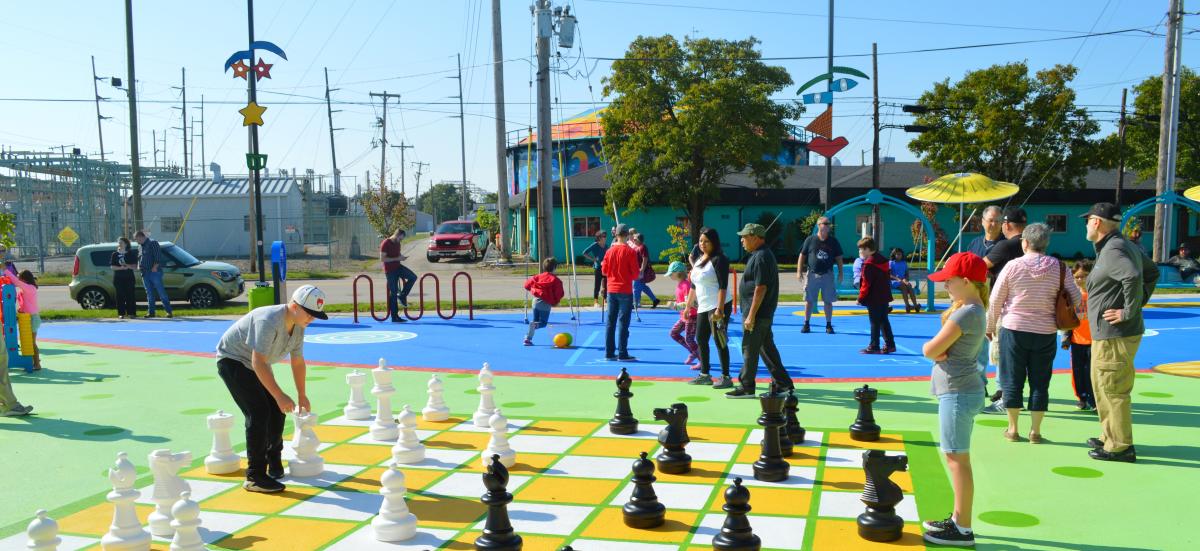 What can you do in the arts and culture district? The Maker13 maker space, the Clark County Museum, and the Vintage Fire Museum are already in the district. Plus you can marvel at the water tank.
In the future, artists studios will be built, and a space known as "The Depot" will house spaces for artists, small restaurants and a stage. Stay tuned as NoCo Arts & Cultural District develops. It promises to be colorful, interactive, and fun! 
If you want to know more about arts and culture in southern Indiana, visit our southern Indiana arts & culture page.