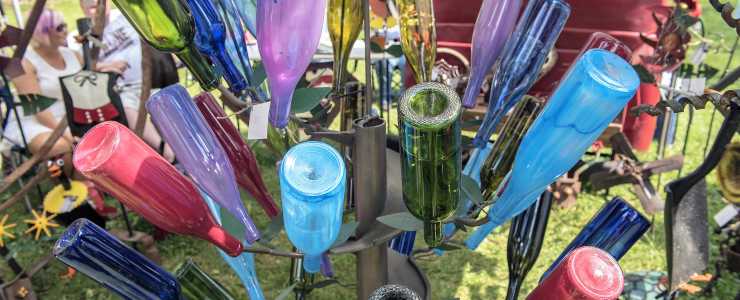 Art is in full bloom this spring and summer in SoIN. But don't take our word for it. Get out and explore art in all its colors, shapes and forms. Art is meant to be experienced!
NoCo Creative Impact Series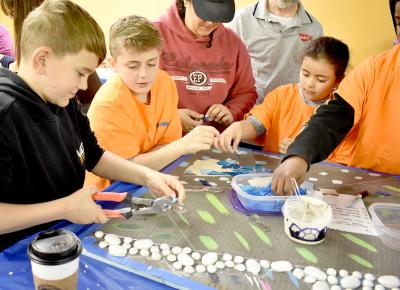 Get creative this summer and spring with the Creative Impact Series. These hands-on art activities feature nine scheduled demonstrations, experiential workshops in the state-recognized NoCo Arts and Cultural District. Many of these events will also coincide with pre-scheduled Trolley Hops hosted by Jeffersonville Main Street. Activities will include opportunities to purchase art, create take-home pieces and learn new art techniques such as mosaic making and sculpting. The Creative Impact Series will be held in the NoCo Arts Center and is presented by the City of Jeffersonville and the Jeffersonville Public Arts Commission. 
Shakespeare in the Parks Tour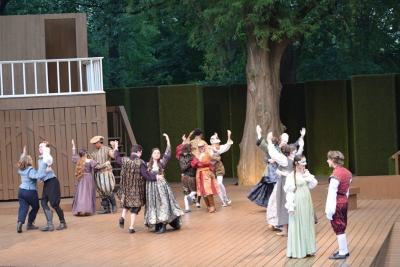 Shakespeare in the Parks will make two stops in southern Indiana this season. Enjoy an outdoor performance of Macbeth April 26 in Jeffersonville and on May 5 in New Albany. Produced by Kentucky Shakespeare, this is the oldest, free Shakespeare festival in the U.S, guaranteed to entertain audiences of all ages. 
Click here for more info
Carnegie Center for Art and History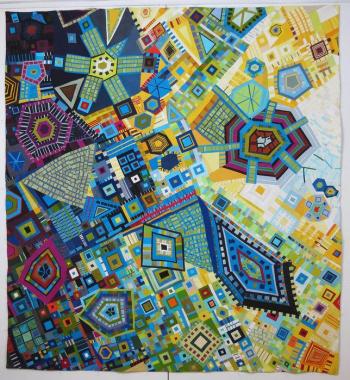 From May 24 through July 20, enjoy the amazing "Form, Not Function" annual quilt art exhibit. Beginning in 2004, this juried show in New Albany has become one of the nation's premier contemporary quilt art exhibitions. Of the hundreds of quilts submitted, 18 artists' quilts were selected. Though the judges have already awarded several prizes, you can have a say too. you can vote for your favorite. It might win the "Visitors' Choice Award."
Click here for more info
Art on the Parish Green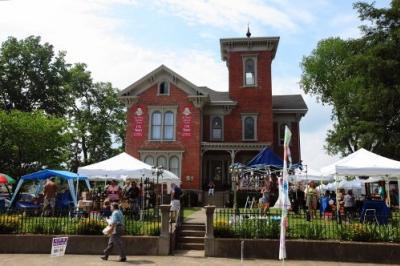 During the 13th annual Art on the Parish Green, visitors can purchase handmade arts and crafts from over 90 regional artists. This two-day event, June 8 & 9 will feature artist booths, delicious food, live jazz, a beer and wine garden plus family-friendly activities including a petting zoo and clowns. You don't want to miss the sights, tastes and sounds of Art on the Parish Green, one of the region's premier arts festivals.
Click here for more info
Monarch Festival

The Arts Alliance of Southern Indiana will present the ninth Annual Monarch Festival and Art Fair Aug. 17 at the New Albany Riverfront Amphitheater. This free event will feature beer, bourbon, barbecue, music from The Juice Box Heroes and an opportunity for attendees to release 100 monarch butterflies. 
Click here for more info
Art in Speed Park

This annual juried art fair at Speed Park will celebrate 29 years Aug. 25 and 26. Spend a day in Speed Park and see paintings, sculptures, jewelry and other one-of-a-kind artworks. Adults will enjoy the wine and beer garden, featuring Huber's Winery and Donum Dei Brewery. Children can play at the on-site playground, create their own art at the "Kids Create" art tent and enjoy Graeter's ice cream and face painting. There will also be live music performed noon to 4 p.m. Saturday and Sunday.

Click here for more info
Itching to be inspired and get creative? Visit our Arts and Culture page to find your inner artist.