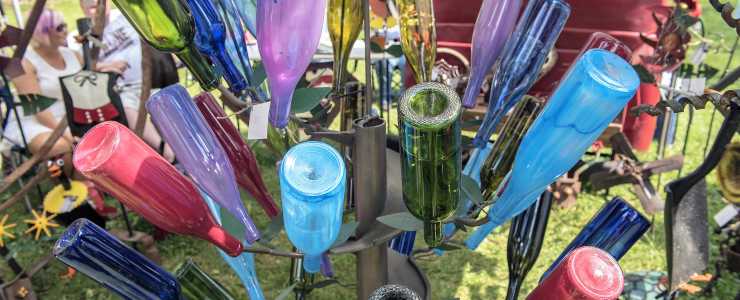 Art is in full bloom this August and September in SoIN. But don't take our word (blog) for it. Get outdoors (and indoors), and explore art in all its colors, shapes and forms. Art is meant to be experienced!
Art in Speed Park
This annual juried art fair at Speed Park celebrates 27 years August 26 and 27. Explore vendors booths, see and purchase artisans' paintings, sculptures, jewelry, and other one-of-a-kind artworks. Adults will enjoy the wine and beer garden, featuring Huber's Winery and Donum Dei Brewery. Children can play at the onsite playground, create their own art at the "Kids Create" art tent, and enjoy Graeter's ice cream and face painting. There will also be live music performed noon to 4 p.m. on Saturday and Sunday.
More: Art in Speed Park, 175 Indiana Ave., Sellersburg; artinspeedpark@gmail.com
www.ArtInSpeedPark.com
Carnegie Center for Art and History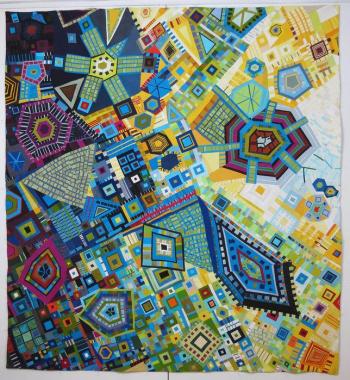 Now until September 16, enjoy the amazing "Form, Not Function" quilt art exhibit. Beginning in 2004, this juried show in New Albany has become one of the nation's premiere contemporary quilt art exhibitions. Of the 284 quilts submitted, 26 artists' quilts were selected. Though the judges have already awarded several prizes, you can have a say too. Vote for your favorite before the exhibit ends. It might win the "Visitors' Choice Award."
More: Carnegie Center for Art and History, 201 East Spring St., New Albany; (812) 944-7336 www.CarnegieCenter.org   
Steamboat Nights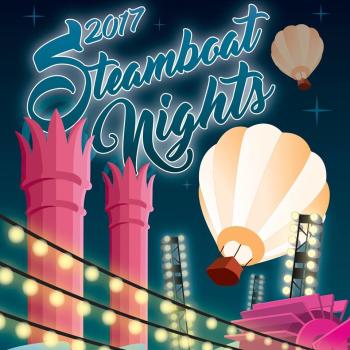 Steamboat Nights is not your ordinary festival, as festival-goers can help create art projects for and at the festival. This year, create your own glowing art with chalk, be part of a larger-than-life Lite Brite, or walk in a lantern parade around Big Four Station Park. There are two lantern workshops available: Saturday, August 19, 5-7 p.m. at 628 Michigan Ave. in Jeffersonville, and Friday, September 1, 5-10 p.m. at Big Four Station Park's south lawn tent.
Formerly Steamboat Days, Jeffersonville's annual steamboat and river history celebration is full steam ahead at night in 2017! Taking place in Big Four Station Park September 1 and 2, visit the festival's Artisan Village, a juried fine arts and crafts show. See and purchase sculptures, pottery, candles, fiber art, and prints from 21 local artists.  
More: Steamboat Nights, Big Four Station Park, 227 Pearl St., Jeffersonville
www.SteamboatNights.com
Hidden Hill Nursery and Sculpture Garden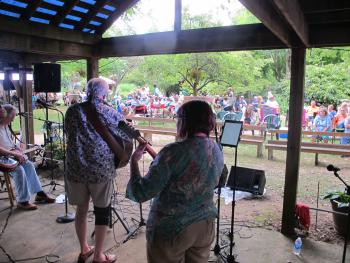 Mark Saturday, September 9 on your calendar. That's when the folks at Hidden Hill will host their annual bluegrass music festival. In addition to the whimsical sculptures placed among the garden's eight acres, you'll enjoy some of the area's best bluegrass bands, barbecue, wine, and beer.
See blacksmith and glass-blowing demonstrations, sponsored by Music Go-Round. There will be purses and fine folk-art furniture for sale, fabulous fudge and peach cobbler! Cost is $10 a person (free parking); From noon to 9 p.m.
More: Hidden Hill Nursery and Sculpture Garden, 1011 Utica Charlestown Rd., Jeffersonville; (812) 282-0524
www.HiddenHillNursery.com