Who's Playing at Abbey Road on the River this year? Here's a sampling of the bands you'll hear in 2017. 
Herman's Hermits starring Peter Noone​
Remember "Mrs. Brown you've got a lovely daughter" and "Henry the VIII"? British Invasion Sensation Herman's Hermits starring Peter Noone will play Saturday, May 27 on the Main Stage at Abbey Road on the River. The Manchester native has been selling out venues throughout the world. 
Notable singles: I'm Henry the VIII, I Am, There's a Kind of Hush, I'm into Something Good
 
The Grass Roots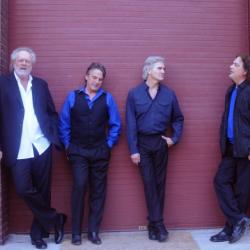 "Sooner or Later" love is gonna getcha! Remember those lyrics from the Grass Roots? It's just a matter of time before you start tapping your toes to the music. 
Only 9 bands (including The Beatles) have charted more hits on Billboard's Hot 100 than The Grass Roots in the entire history of rock 'n' roll. Since its formation, The Grass Roots have gone on to chart 29 singles; 13 of which went gold, 2 gold albums and 1 platinum album. 
Notable Singles: Midnight Confessions, Sooner or Later, Temptation Eyes 
Mark Lindsay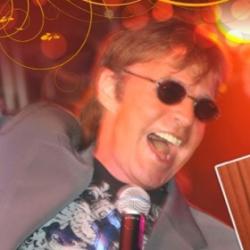 Are you "so happy together"? Listen to this single by Mark Lindsay, the former lead singer of Paul Revere and the Raiders, to get in the mood for another 60s music star. You'll get your "Kicks" during their sets at Abbey Road.
Notable singles: Just Like Me, So Happy Together, (I'm Not Your) Steppin' Stone
The Family Stone 
If you want to have a family affair, bring your kids to see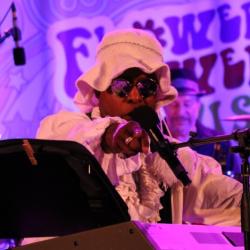 The Everyday People at Abbey Road on the River. Original founding members, of Sly & The Family Stone Jerry Martini, Cynthia Robinson and Greg Errico bring you the music of Sly and The Family Stone, who were inducted into the Rock & Roll Hall of Fame. 
Notable singles: The Everyday People, Hot Fun in the Summertime 
Jake Clemons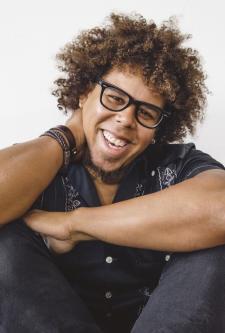 Now touring with Bruce Springsteen, Jake Clemons has big shoes to fill. The late Clarence Clemons, his uncle, was the E Street Band's famous saxophonist. Today, Jake Clemons fills those shoes, bringing his own style to the Boss's performances. He recently released his own album called Fear and Love. 
Hear Jake Clemons during the free concert on Thursday night and then again on Sunday, May 28.
And more! See the full lineup here and buy tickets on the official Abbey Road on the River website.