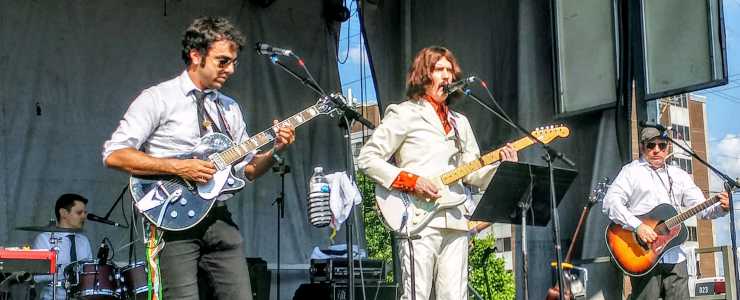 Editor's note: Charlie Vascellaro, a journalist from Baltimore, is attending Abbey Road on the River, which is held every Memorial Day weekend in Jeffersonville. He owns all the Beatles albums and is gaining new appreciation for the Fab Four. He is our guest for the 5 days of peace, love, rock 'n' roll. Here's his report on his first day at Abbey Road on the River.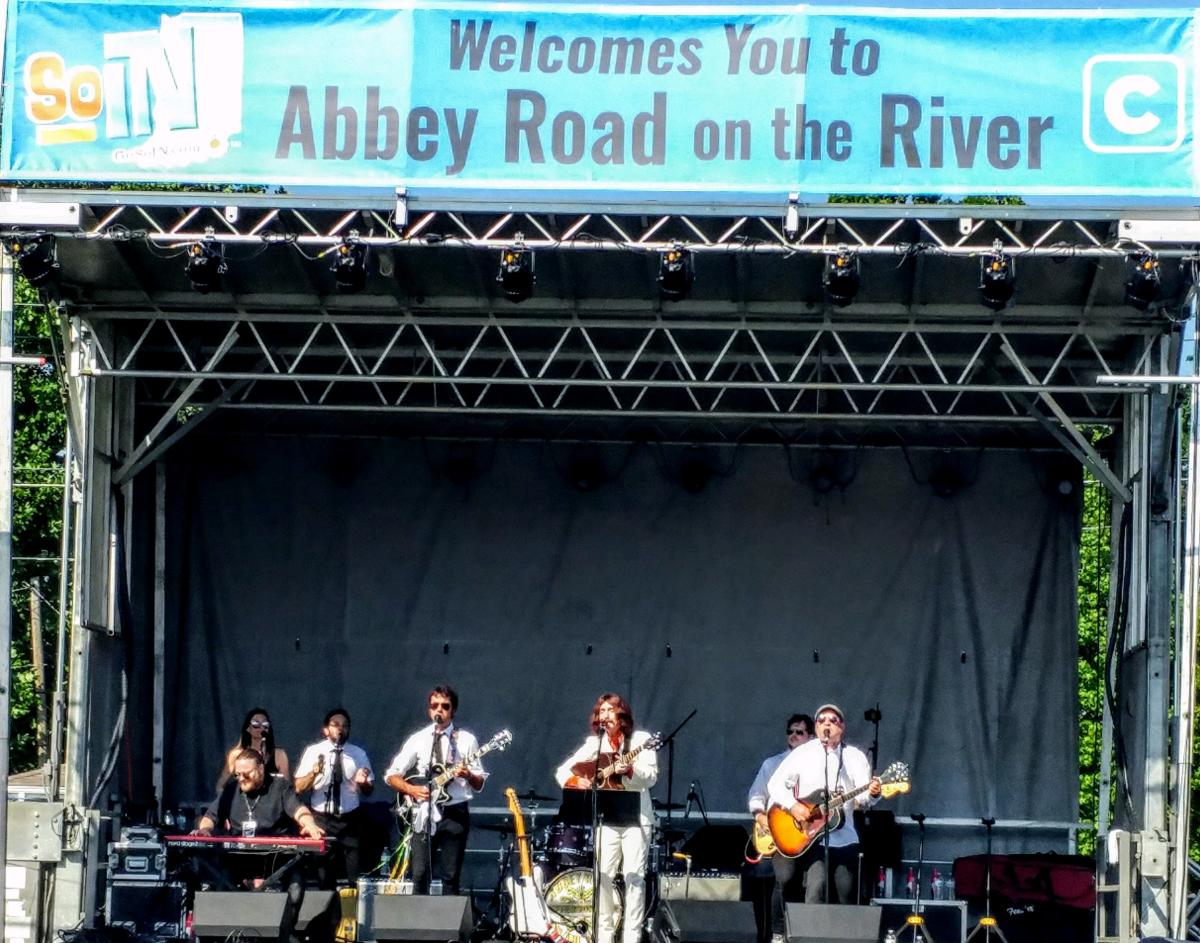 Like everyone else, I grew up listening to the Beatles. 
The band's music has provided a soundtrack of the collective consciousness for three generations and cultural reference points for both hardcore fans and casual observers since the "Fab Four" launched the British Invasion of the United States in 1964.
I was born in that same year 1964 not far from Shea Stadium, in Flushing, New York where the Beatles performed memorably if not audibly drowned out by the screaming of admiring throngs comprised not entirely of teenage American girls on August 15, 1965.
That same nostalgic feeling of Beatlemania induced delirium has been recreated all weekend here at the WAVE 3 News Abbey Road on the River music festival n Jeffersonville, IN on six different stages at Big Four (soon to be renamed "Fab Four") Park beginning on Thursday, May 23 and running through (Memorial Day) Monday, May 27.  
This year's 18th annual Abbey Road on the River festival celebrates the 50th anniversary of the release of the Beatles final vinyl issue recording in 1969 and the "Birth of Classic Rock." This includes a revolving rotation of bands from around the globe, impersonating, interpreting and paying tribute to the Beatles' constantly evolving influential legacy,
Let that sink in for a while. Fifty years. 
What were you doing 50 years ago?
Do you still have the Beatles albums you bought back then? How many generations of new fans have you introduced to their music?
One of most pleasantly surprising elements for me during my first day at the Abbey Road on the River festival was the wide age demographic of attendees: youngsters singing along to songs that were written well before they born. Young fans who've only come to know John Lennon in the time since his death which still resonates so profoundly with those who remember date his murder like it was yesterday. Equally impressive is the diversity of the bands origins and how far many of them traveled to perform in this year's festival.   
Among the 60 bands on the bill headliners include the still intact formations of 1960s early rock and roll icons including: The Buckinghams, the Grass Roots, The Cowsills and Peter Asher of British invasionists, Peter & Jeremy and Peter and Gordon. 
Peter Asher reminded us "The Beatles began as a tribute band to American music and songs" influenced by the likes of Chuck Berry, Fats Domino and Little Richard. In his presentation "A Musical Memoir of the 60s and Beyond," a ticketed event held at the Radisson Louisville North Hotel, he cited his memories of seeing the Beatles perform American R & B music in the clubs of Liverpool, and London and Germany before hitting it big in the U.S.A. and embarking on their own creative journey as songwriters.  
What was originally considered counter culture by the post 1950s "establishment" has evolved over the years, into one the most continually present forms of mainstream American pop culture; who would have thought in the mid-1960s that the Beatles would become a constant in the rotation of elevator Muzak less than a decade later?  
The Beatles music has taken a permanent foothold here in America where it remains as popular today as it was when it introduced. I don't play my Beatles albums as often as I did when I first bought them as a teenager. One of the reasons is because I don't have to play them to hear the Beatles music. I know I'll hear it somewhere just about every day.  
But being at the Abbey Road on the River festival even just for one day so far has already brought a renewed appreciation for the band's iconic catalog and canon. I've found myself most interested in the deeper and more obscure tracks performed by the bands I've seen so far like Hard Day's Night's version of Tomorrow Never Knows, one of the Beatles first forays into psychedelia and the final track on the Revolver album.
Pictures and highlights from Friday's performances
Making their 6th straight Abbey Road on the River appearance, Classicstone, hailing from Colombia, played a blend of hard driven, soulful and funky renditions of songs like Come Together, While My Guitar Gently Weeps, I Want You with Latin-inflected vocals and a rousing A Day in the Life finale.
Classicstone will perform a mashup of the Beatles Abbey Road and Pink Floyd's Dark Side of the Moon albums in the festival at 9 p.m. on Sunday, May 26. For the full schedule, see the Abbey Road on the River schedule for all remaining performances.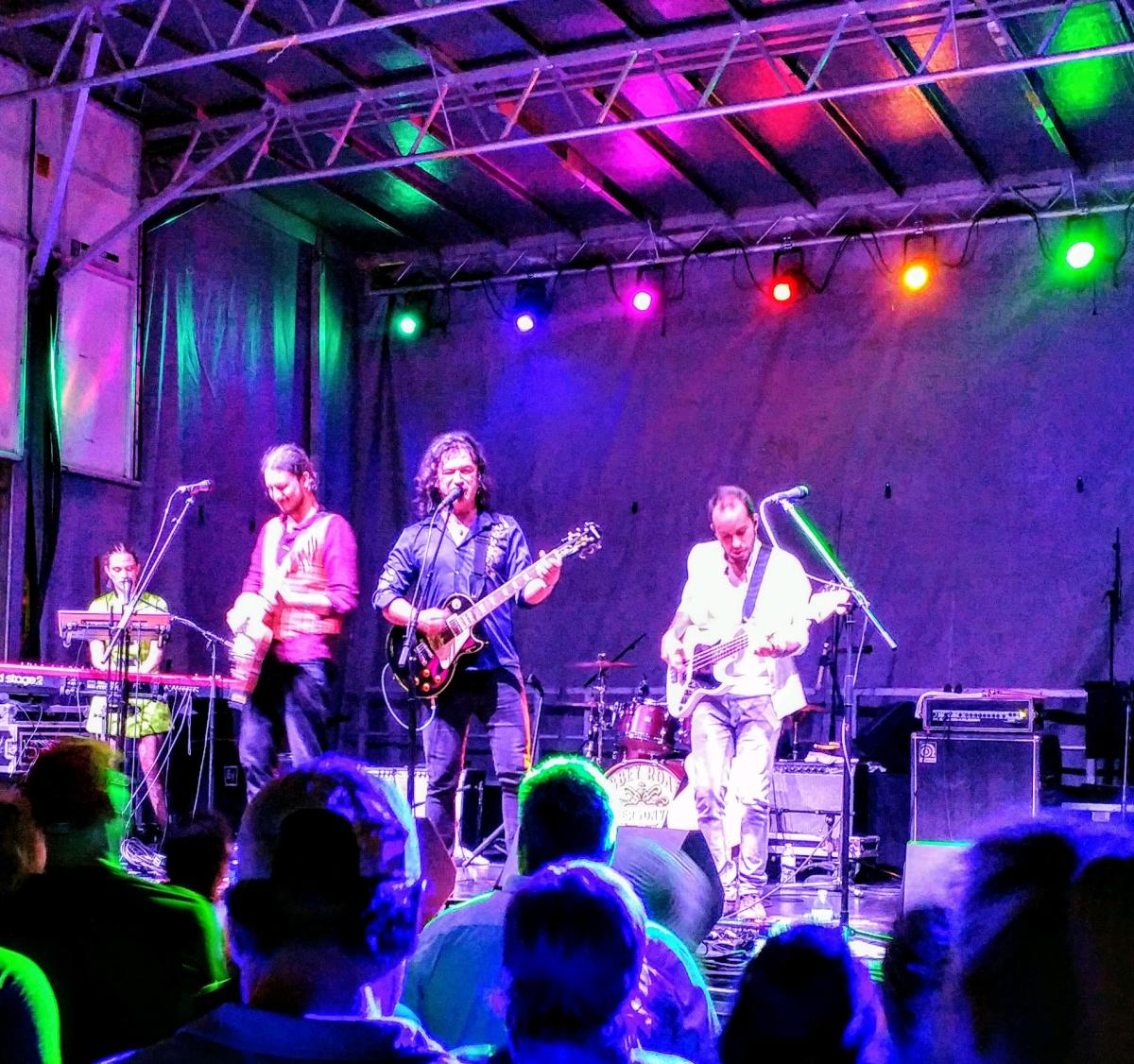 Lead singer/John Lennon impersonator Jay Goeppner dug deep into Lennon's solo career delivering emotionally charged renditions of some of Lennon's darker compositions from his solo years including, "Mother" from the Plastic Ono Band Album and "How do You Sleep" from Imagine as well as "Yer Blues" from the Beatles White album.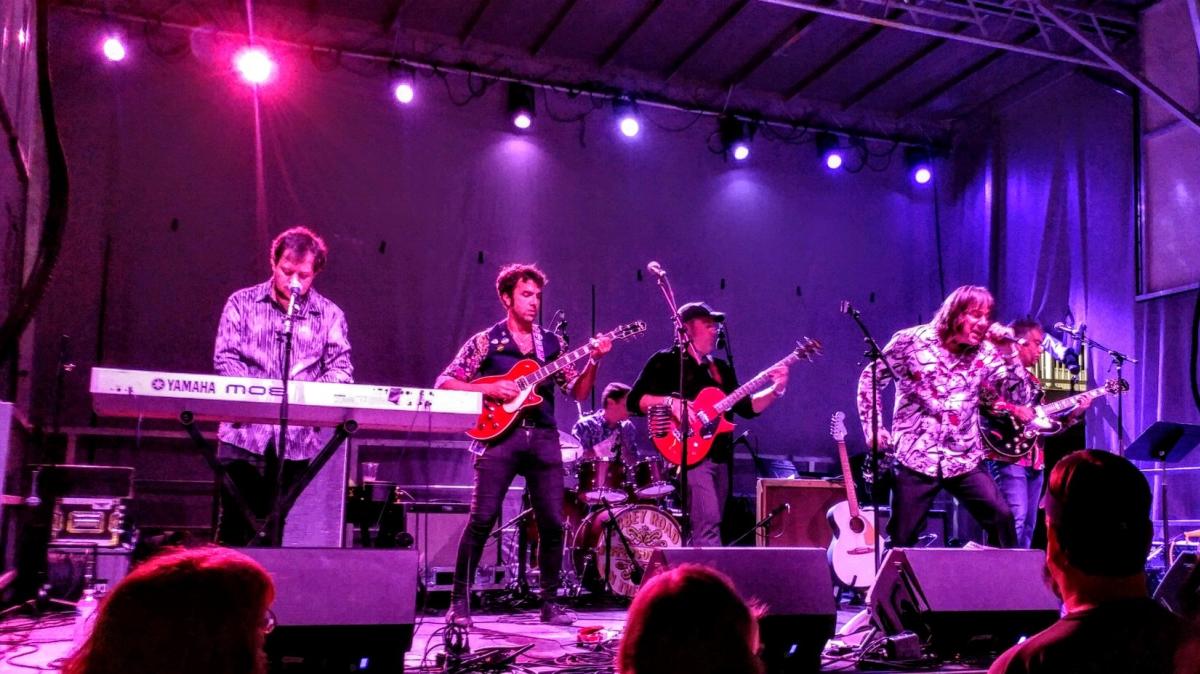 The Cowsills, a 1960s classic rock "family: band that served as the inspiration for television's Partridge Family, includes original band members brother Bob and Paul Cowsill as well as sister Susan, and other family members who are relatively new to the band. The Cowsills played through a melodious montage of vintage 1960s hits by various bands that highlighted the group's outstanding harmonizing abilities and good humor. They included more than the mandatory four Beatles songs they were asked to include, finishing their set with a sweet and sentiment rendition of Let it Be with a crafty guitar solo by Bob Cowsill. His sister Susan exclaimed, "I'm just finding out what a rock star my brother is."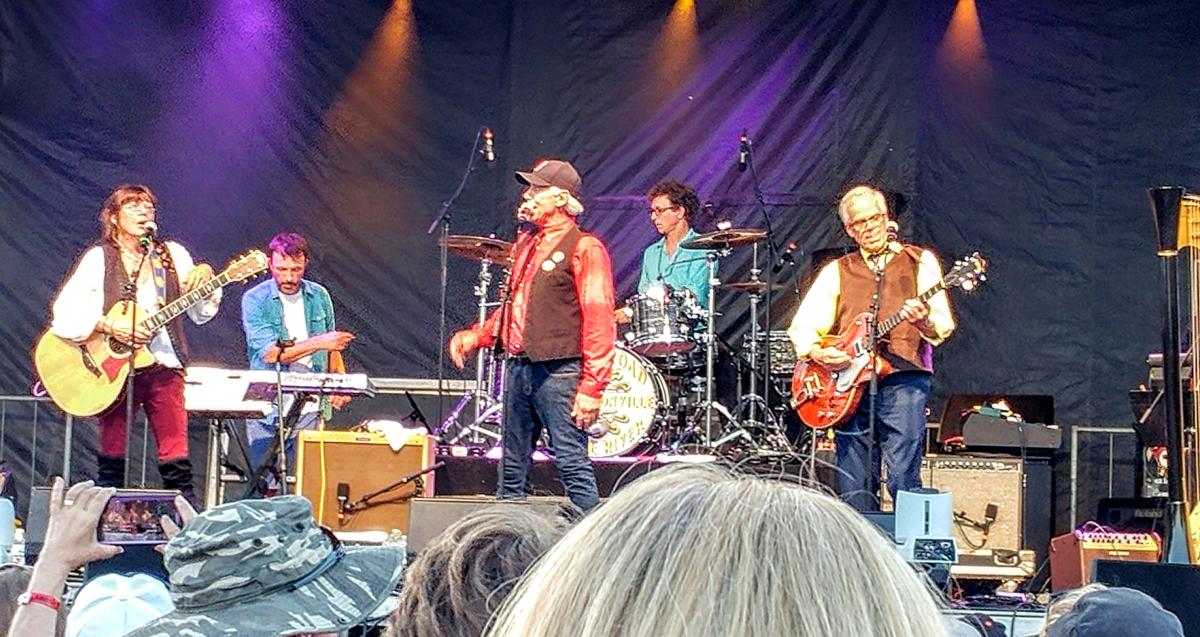 Hard Days' Night cut through a wide swath of Beatles radio hits old and new and also explored some more obscure and deeper tracks like Tomorrow Never Knows from the Revolver album that signaled the band's venturing into psychedelic music.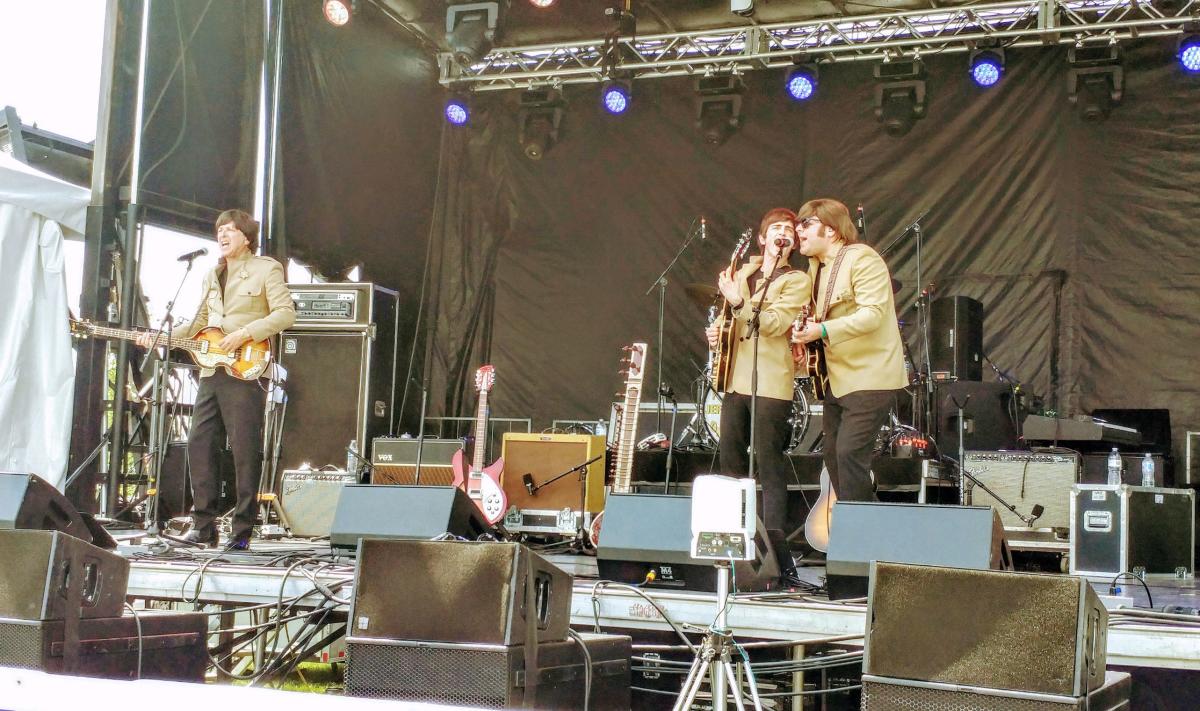 Harpist Erin Hill was joined by guitarists and singers Mia and Alisa for a thoughtful and introspective acoustic set on the cozy and intimate E stage.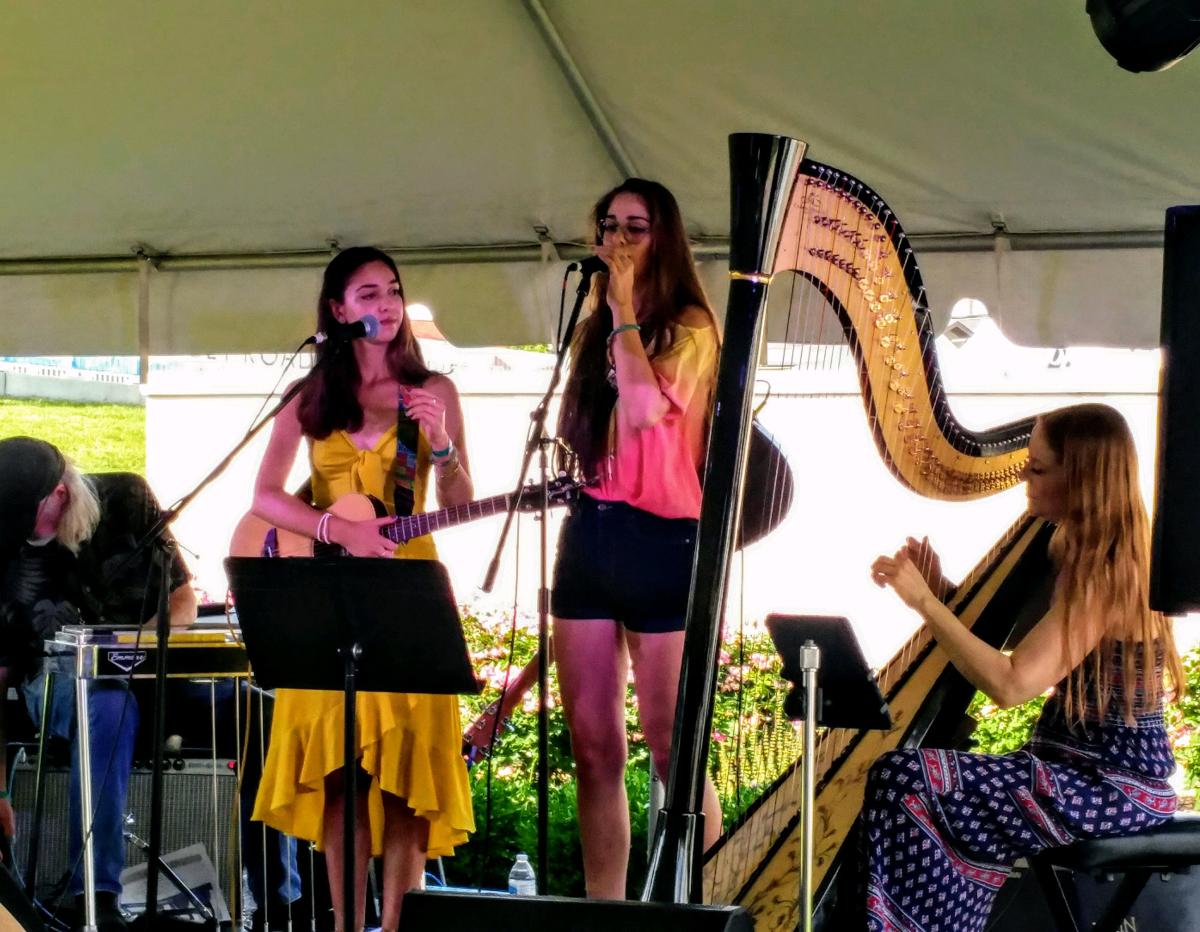 Harpist Erin Hill gave George Harrison's classic "Something" an outstanding and unique treatment plucking her way through the song's memorable guitar solo capturing all of its notes and subtleties.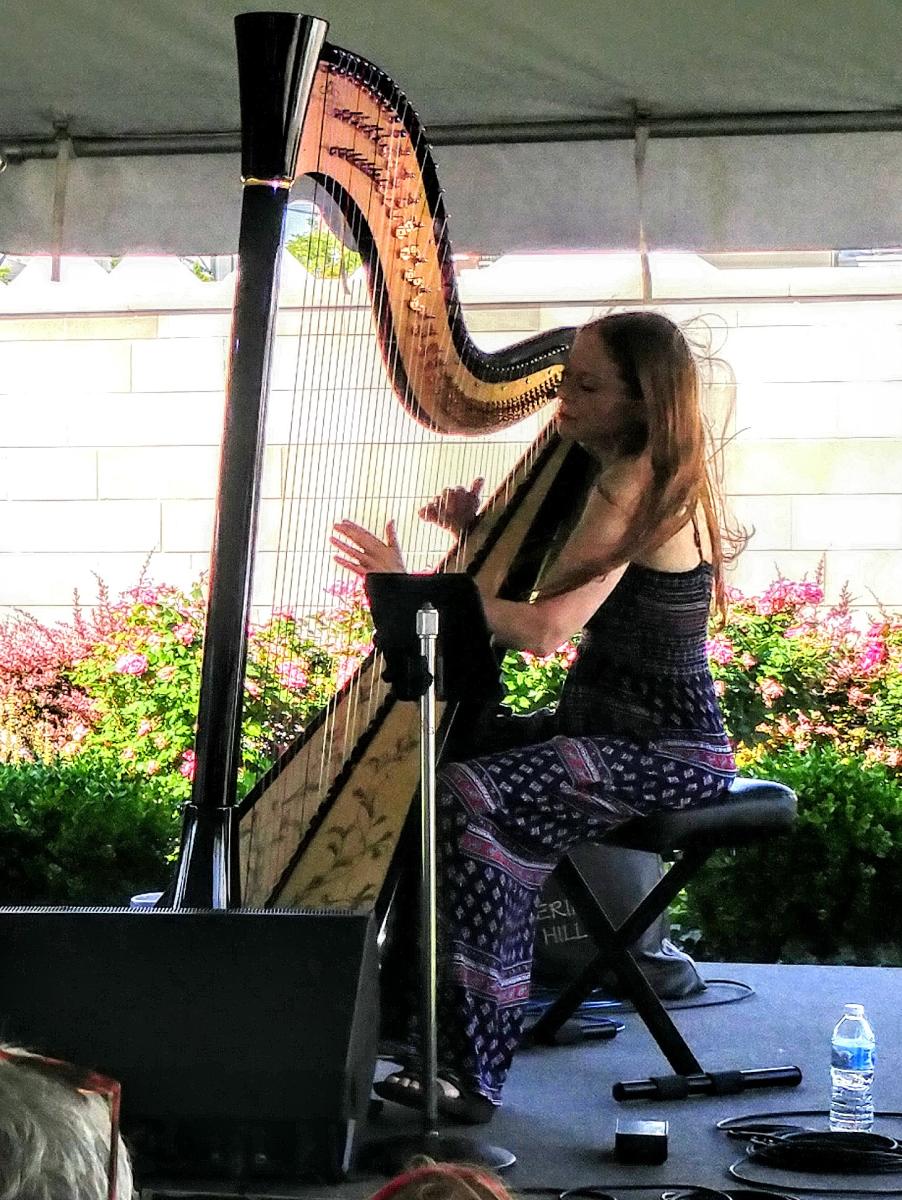 Keyboardist Kevin Ashba sat in with many of the bands on the bill but also brought turned in a very emotional solo performance in the cozy confines of stage E Friday afternoon bringing tears to the eyes of those in attendance with his versions of Let it Be and Elton John's Empty Garden farewell song to John Lennon.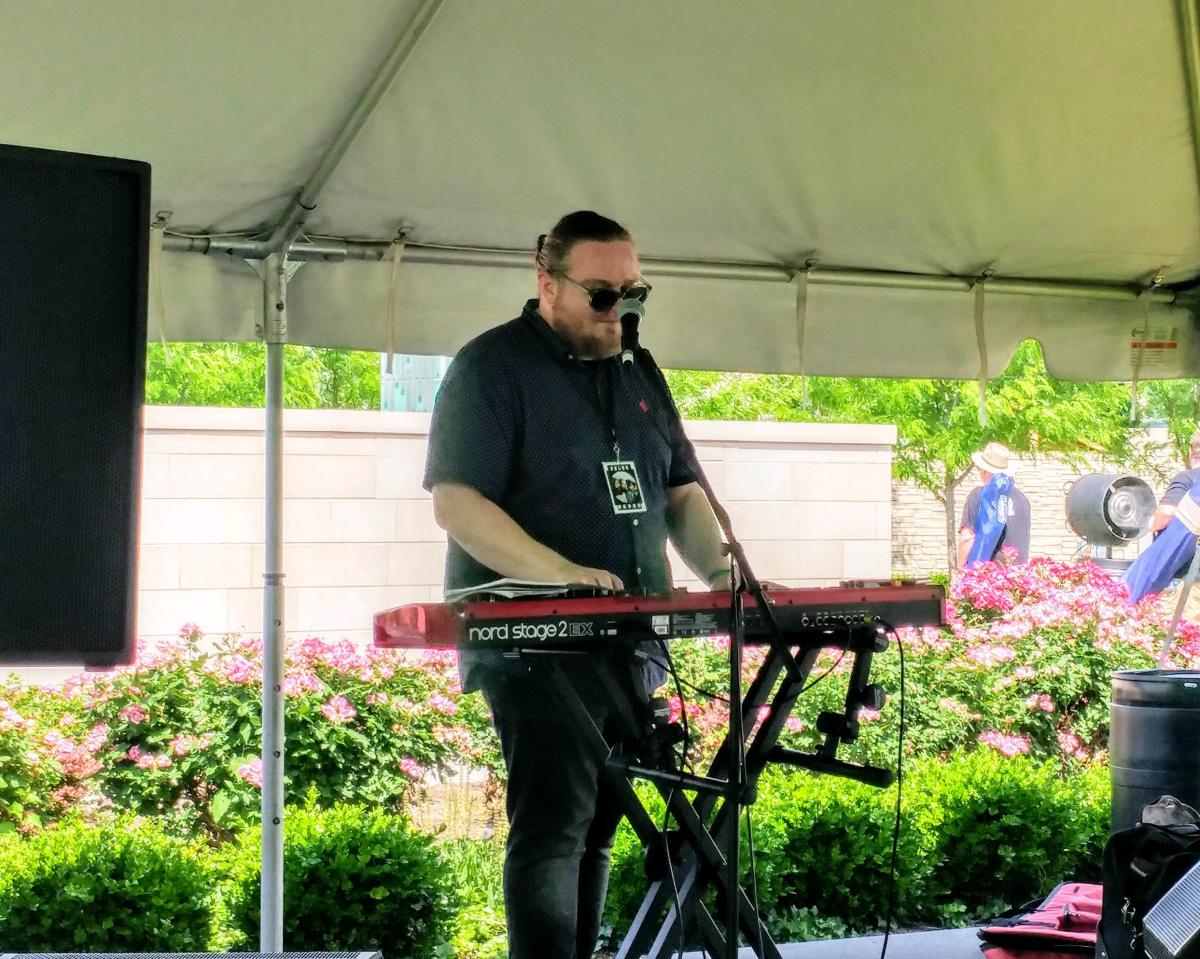 Singer/Guitarist Hall Bruce belted out strong solo performances of I am the Walrus and Dear Prudence, taking requests from the crowd.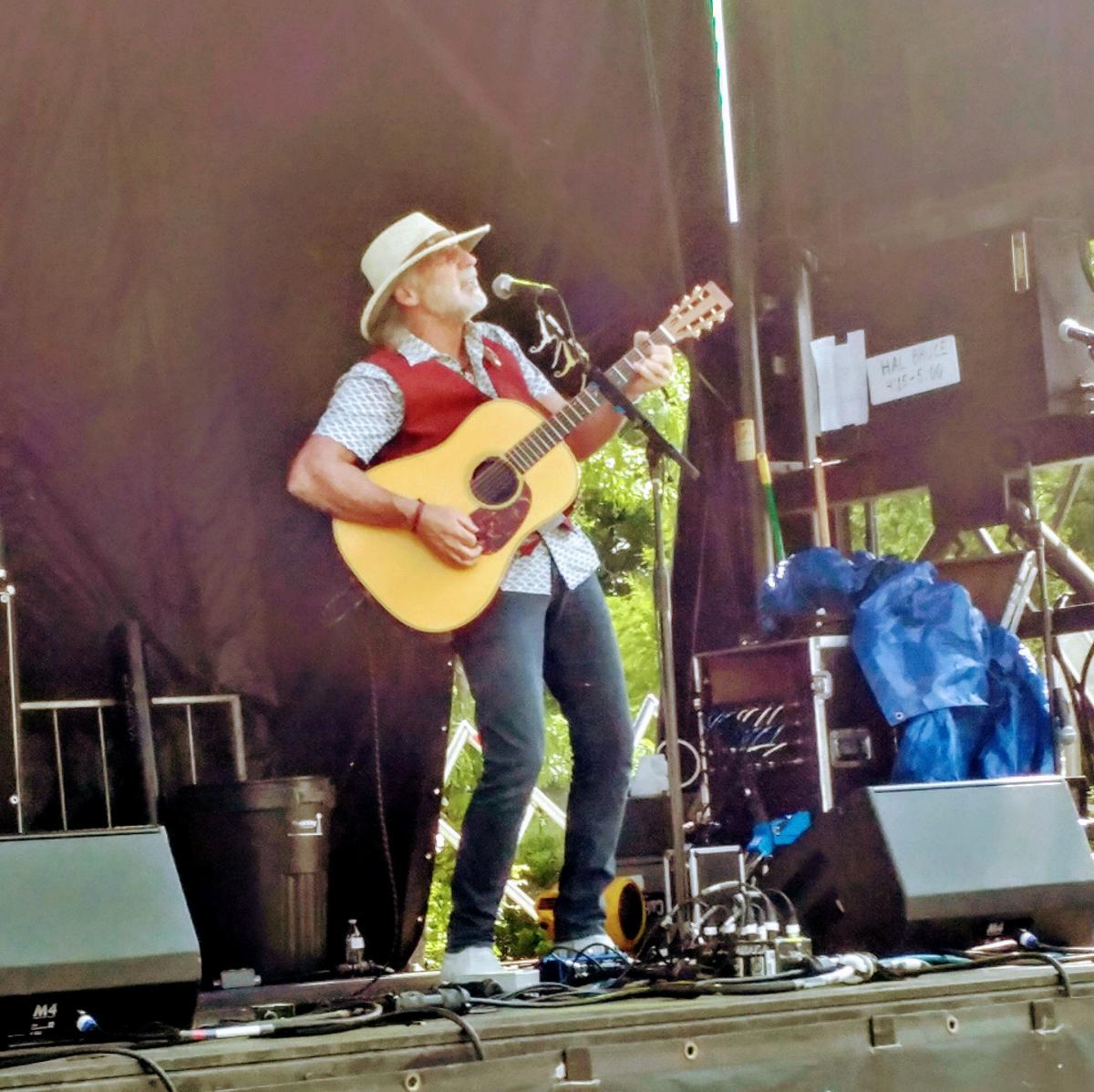 The festival will return to Jeffersonville in 2020  Click here to see more information on the 2020 Abbey Road on the River.