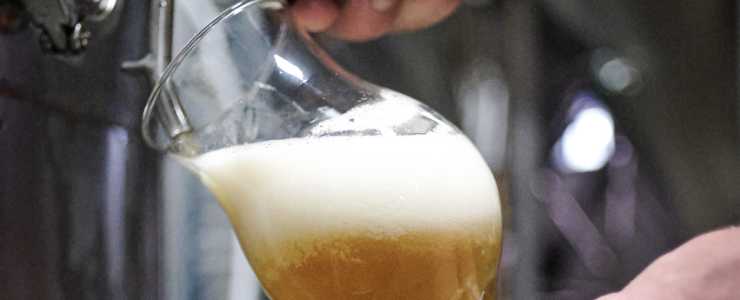 Craft beer has been brewing in the area since the New Albanian began production in 2002. Since then, Floyd and Clark counties have grown to support a number of breweries - serving an array of styles for both the veteran craft beer nerd and the craft beer curious. If you're looking for a place to spend your next weekend, take a look at these recommendations!
New Albanian Brewing Co. (2002)
3312 Plaza Dr, New Albany, IN 47150
One of the region's longest-running breweries, NABC was most likely the first brewery for both beer drinkers and both brewers in our area. This brewery and pizzeria has served families, college students, and visitors for nearly two decades.
Must-Try: Hoptimus, Imperial IPA - 10.7% ABV
Must-Try: Elector, Imperial Red Ale - 7.5% ABV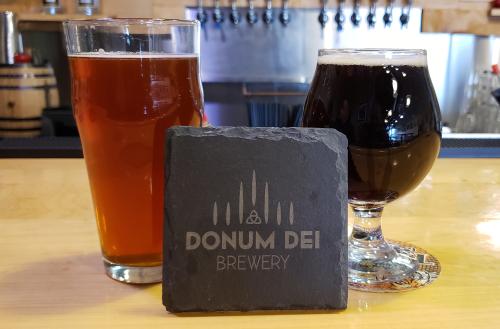 Donum Dei Brewery (2015)
3211 Grant Line Rd #3, New Albany, IN 47150
Beer. Spirits. Sandwiches. Taking its name from the Latin phrase for Gift of God, this "brewstillery" is a must-try for beer, cocktails, and paninis.
Must-Try: Unicorn, Scotch Ale - 9% ABV
Must-Try: Amarus IPA, IPA - 6.3% ABV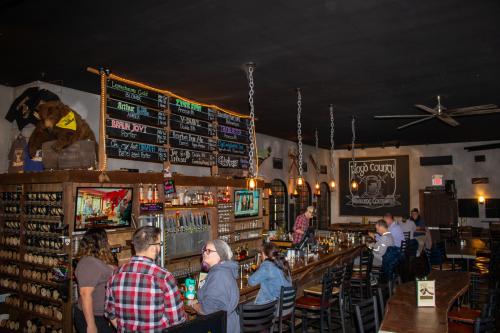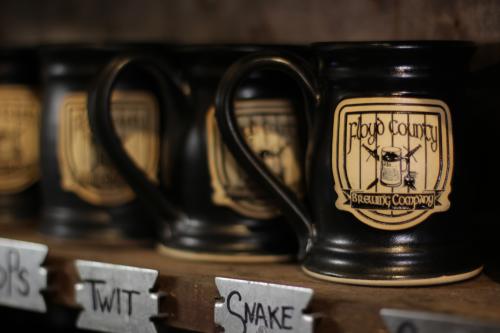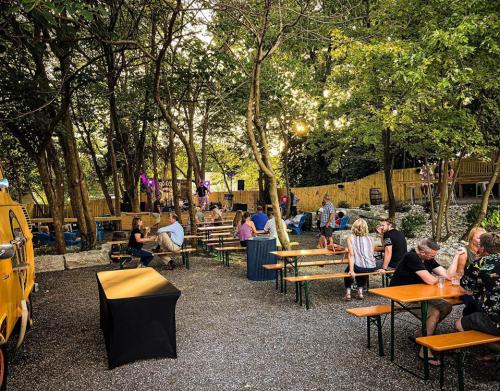 Floyd County Brewing Co. (2015)
129 W Main St, New Albany, IN 47150
Ready to get medieval? Floyd County Brewing Company is a great spot for Monty Python enthusiasts and for concert-goers. Visit the restaurant and grab a turkey leg and a beer before walking down to the beer garden for a weekend show at the Enchanted Forest, an intimate outdoor area for bands to play.
Must-Try: Arthur of the Britons, Red Ale - 5.7% ABV
Must-Try: Braun Jovi, Porter - 6% ABV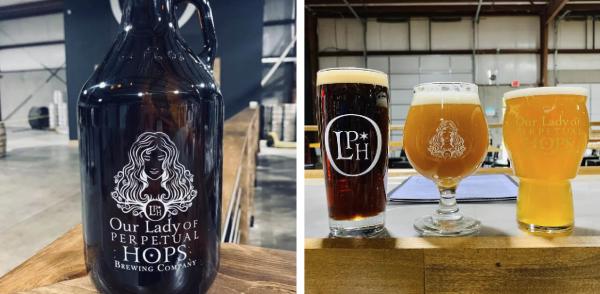 Our Lady of Perpetual Hops (2019)
300 Foundation Ct, New Albany, IN 47150
Cornhole leagues, music, trivia, pop-up shopping. This New Albany brewery has entertainment for your whole crew. Bring your friends or the family and enjoy a Sunday Funday.
Must-Try: Big Daddy Dunkle, Dunkelweizen - 6% ABV
Must-Try: 5 Foot Somethin', Blonde Ale - 5.2% ABV
Fistful of Ale (2020)
2708 Paoli Pike, New Albany, IN 47150
Celebrating Taco Tuesday? Head over to Fistful of Ale at Fistful of Tacos. This nano-brewery opened during COVID and boasts great craft beer, guest taps, cocktails...and tacos!
Must-Try: Quarantine Coffee Stout, Coffee Stout - 8.6% ABV
Must-Try: Belgian Candy Quad, Belgian Quadrupel - 8.5% ABV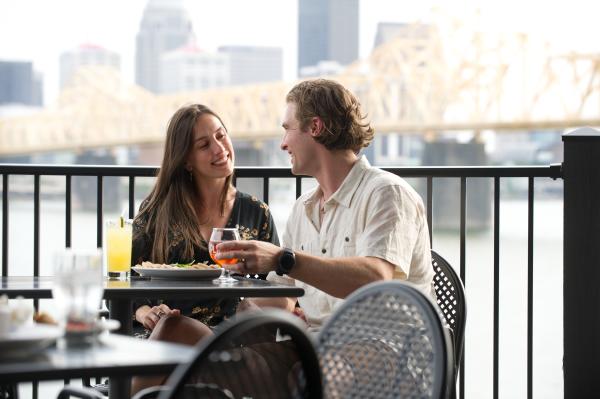 Upland Jeffersonville (2021)
707 W. Riverside Drive
Located on the Ohio River with a tri-level patio overlooking the Louisville skyline. Twenty taps feature Upland classics, seasonals, sour ales, small-batch innovations and Naked Barrel Hard Seltzer.
Must-Try: Champagne Velvet, Pilsner - German- 5.2% ABV
Must-Try: Upland Juiced In Time, IPA - New England / Hazy - 6.5% ABV
As you can see, Floyd and Clark County breweries have beer, entertainment and food for a variety of tastes! Whether you're looking for a new craft beer to sample, a night out with friends, a Sunday fun day with the family, or a good show, you're guaranteed to have a good time at any of our area's breweries.