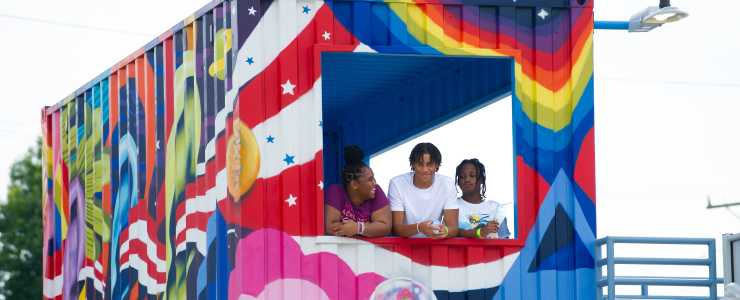 When driving through downtown Jeffersonville, it's hard to miss the colorful water tower watching over the city. What you might miss are the whimsical art installations and cultural attractions located just below the tower in the NoCo Arts & Cultural District. "NoCo" is short for North of Court, which is where the district is located, just north of Court Avenue and a couple of blocks from the Big Four Bridge. The NoCo Arts & Cultural District is one of 12 accredited Arts Districts in the state of Indiana, providing a free and walkable outdoor gallery experience, plus quick access to museums, restaurants and more.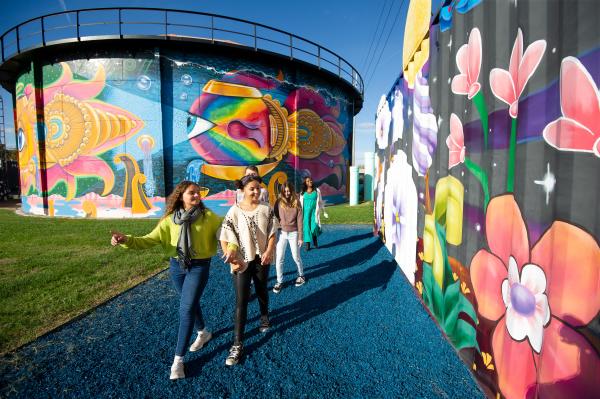 Here are 5 reasons to make NoCo part of your next visit to SoIN.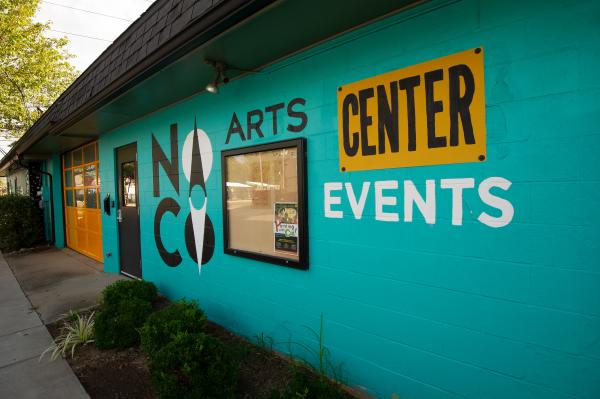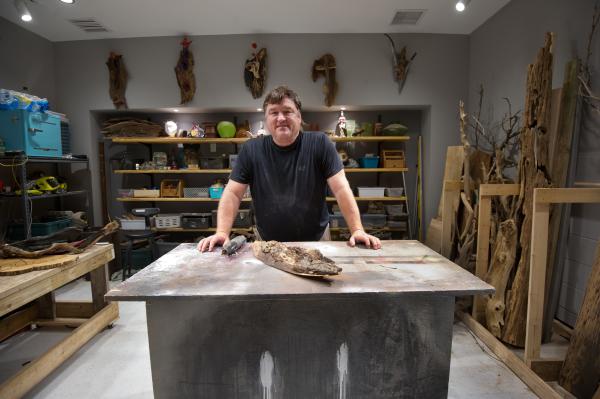 1. Arts – Home to several artists in residence, the amazing thing about this artistic hub is it offers free access to local, outdoor art around the clock. The NoCo Arts Center (NAC) is only open to the public for special events, but the exhibits located on the exterior of the center, as well as the murals and outdoor exhibits throughout NoCo, can be viewed anytime, in bits and pieces, or all at once.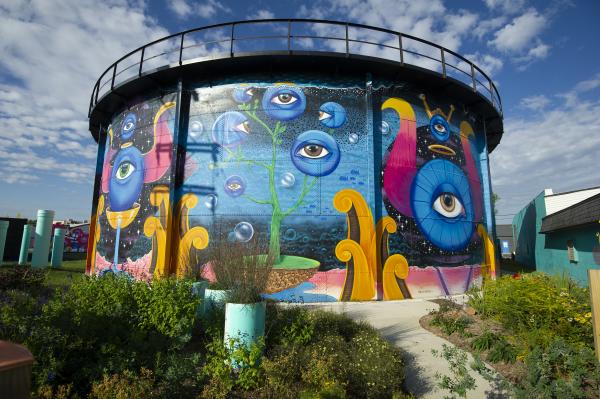 Let the murals of Wilfred Sieg III take you on a journey to another world. See what stories and questions you uncover as you absorb the vivid imagery painted onto the water tower and storage containers throughout NoCo. Along Michigan Avenue, take your time viewing the Digital Gallery displaying images from local artists, as well as the district's newest addition—a sticky note corkboard featuring winners of a competition demonstrating the value of art at any size. Enjoy the latest student-written tale, "Jeffrey and Arti's Adventures in Litterland" by Sonnie Darku, along the NoCo Story Trail. Sonnie is the 2022 winner of the Story Trail competition, which invited students in 4-7 grade to write a story about Jeffrey the fish. In addition to the character, students could draw inspiration from sculptures by Amanda Hoback and poems by Ava Gleitz.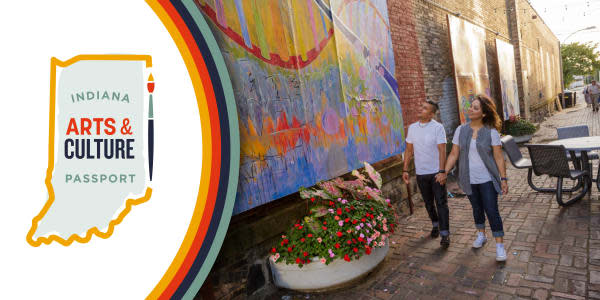 ProTip: If you're an art lover, check out the Indiana Arts & Culture Passport, which allows you to check-in and earn prizes when you visit participating locations throughout the Hoosier State, including NoCo.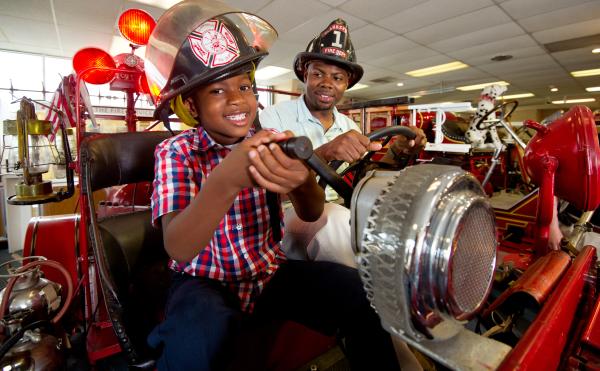 2. Culture – Within these two blocks, you'll find two of Jeffersonville's three museums. The Clark County Museum displays artifacts from throughout the history of Clark County, from Native Americans and the first European settlers through the centuries to today. At the Vintage Fire Museum, follow the evolution of firefighting, touring engines and tools dating all the way back to 1756. Test your own firefighting skills and practice your fire drill in interactive exhibits.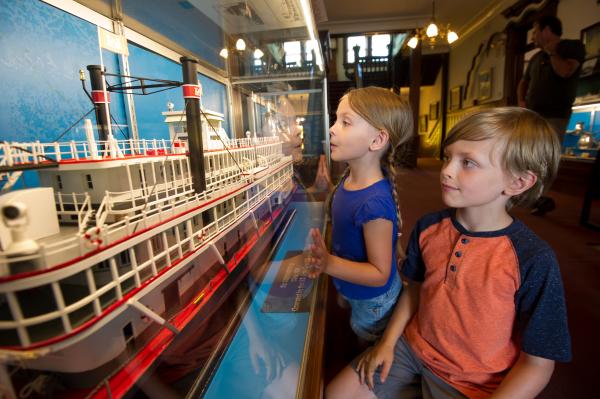 While located outside of downtown, Jeffersonville's third museum, the Howard Steamboat Museum, is also part of the NoCo Arts & Cultural District. It's a must-see for fans of history and architecture. Take a short drive or bike ride to visit the 22-room mansion built in the late 19th century. The woodwork and décor were constructed by master craftsmen from the Howard family shipyard, so as you explore, you can see what it looked like on board one of the grand steamboats built by the Howards. All three sites host occasional programs and events, so make sure you check out their websites when planning your visit.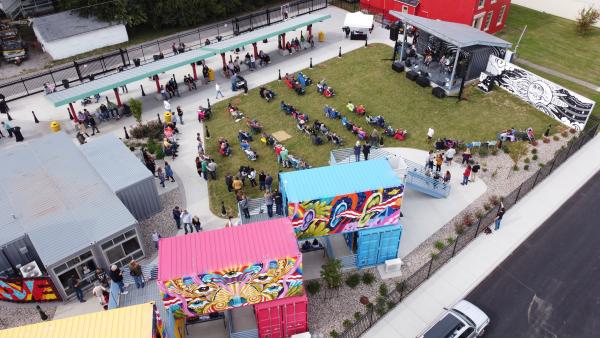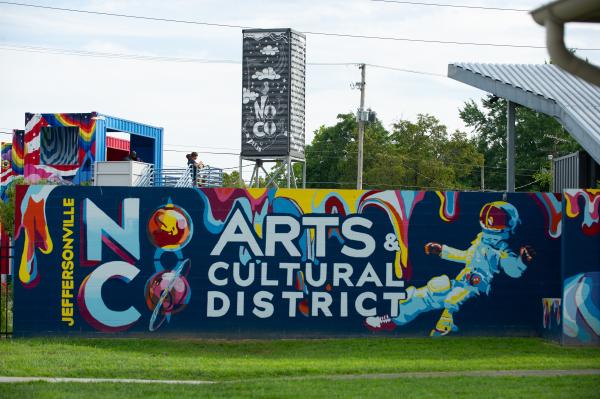 3. Entertainment – The Depot, a unique outdoor event venue located across the street from the NoCo Arts Center, is more than just an Instagram-worthy stop on your NoCo tour. The space recently kicked off The Depot X Upland Sunday Series, hosted by Upland Jeffersonville. Attendees can enjoy live music, food from local food trucks, craft vendors and award-winning craft beer now through October 2. The Depot will also be the site of an ice-skating rink in the winter hosted by City of Jeffersonville Parks Department. Look for more details posted on the parks' website as winter approaches.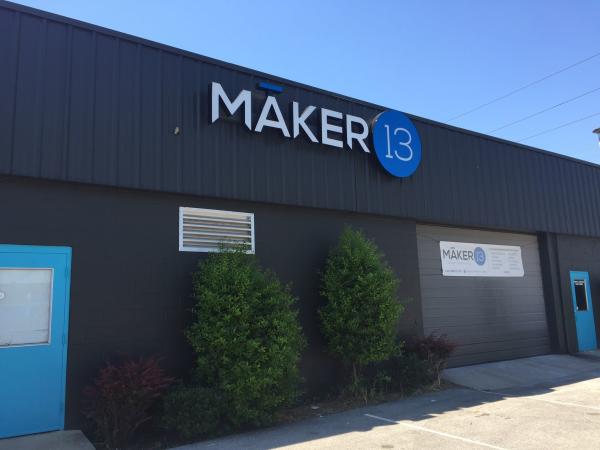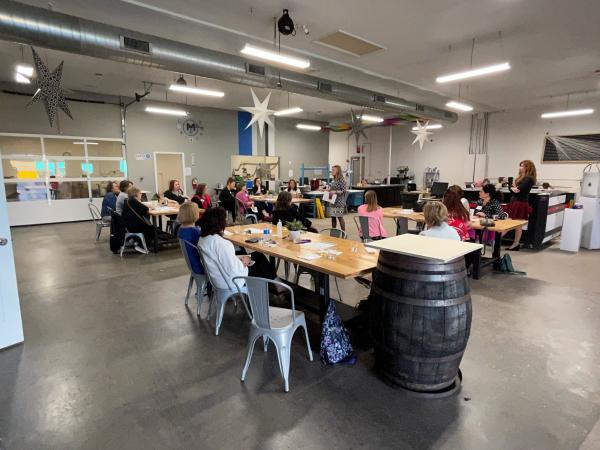 4. Maker Spaces – At Maker 13, artists, small business owners and hobbyists find inspiration, resources and support in this community workshop and makerspace. Once you are trained in using equipment, you can sign up to attend individual classes, book time with equipment and even join as a member to use the equipment on a recurring basis. Classes cover skills such as embroidery, 3D printing, laser cutting and wood shop. Check out their class calendar here.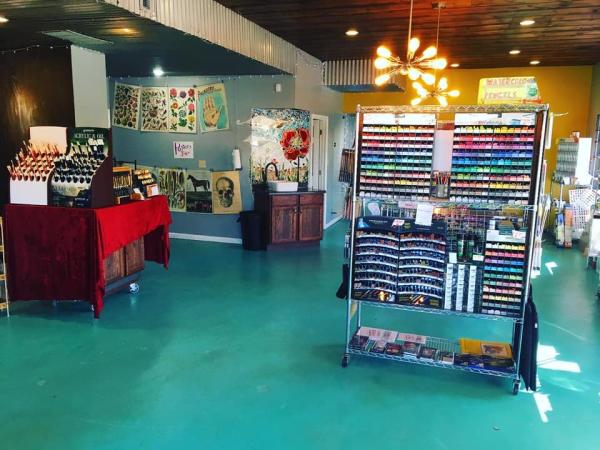 Those looking for a place to learn or hone their artistic skills can check out classes at the Preston Arts Center. Sign up for introductory classes in drawing and oil painting or work with stained glass and resin. While there, you can restock your art supplies at this family-owned store. View upcoming classes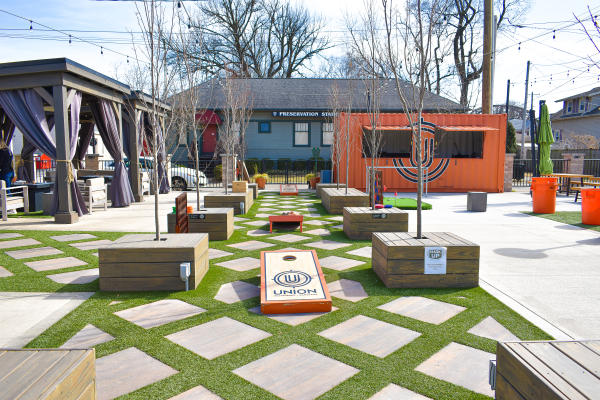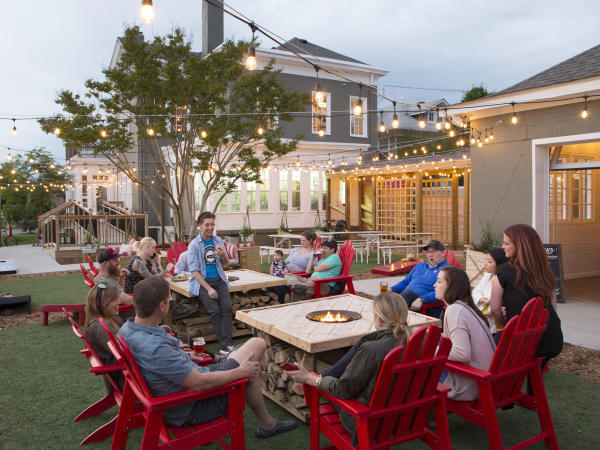 5. Restaurants – Head south of court to dive into SoIN's culinary scene. Here you'll find indoor and outdoor dining with views of the Ohio River, farm-to-table restaurants like Red Yeti, food and games at Union Restaurant & GameYard and delicious pizza from Parlour at the base of Big Four Bridge. An extra bonus, many of the local restaurants feature live music on the weekends. Hit up one of the restaurants before or after your NoCo stop. Or opt to pack a picnic (or order carry out) to enjoy in the grass beside NoCo Arts Center.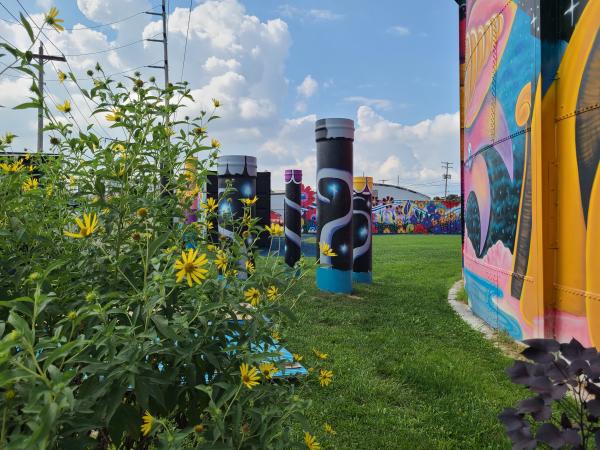 Bonus Stop: The Paint Box Garden – When you stop by during the warmer months, make sure you check out the seasonal blooms found in the Paint Box Garden. Nestled between the Arts Center and water tower, the Paint Box Garden was designed to be a color theory garden focusing on flowers with primary colors—red, yellow and blue. Some of the plants can also be used to create natural dyes.