If you're one of the millions coming to town for the 142nd running of the Kentucky Derby, you'll want to stay for some of the area's best cuisine. Here in Southern Indiana, dine at one of these restaurants – a "sure bet" after Derby!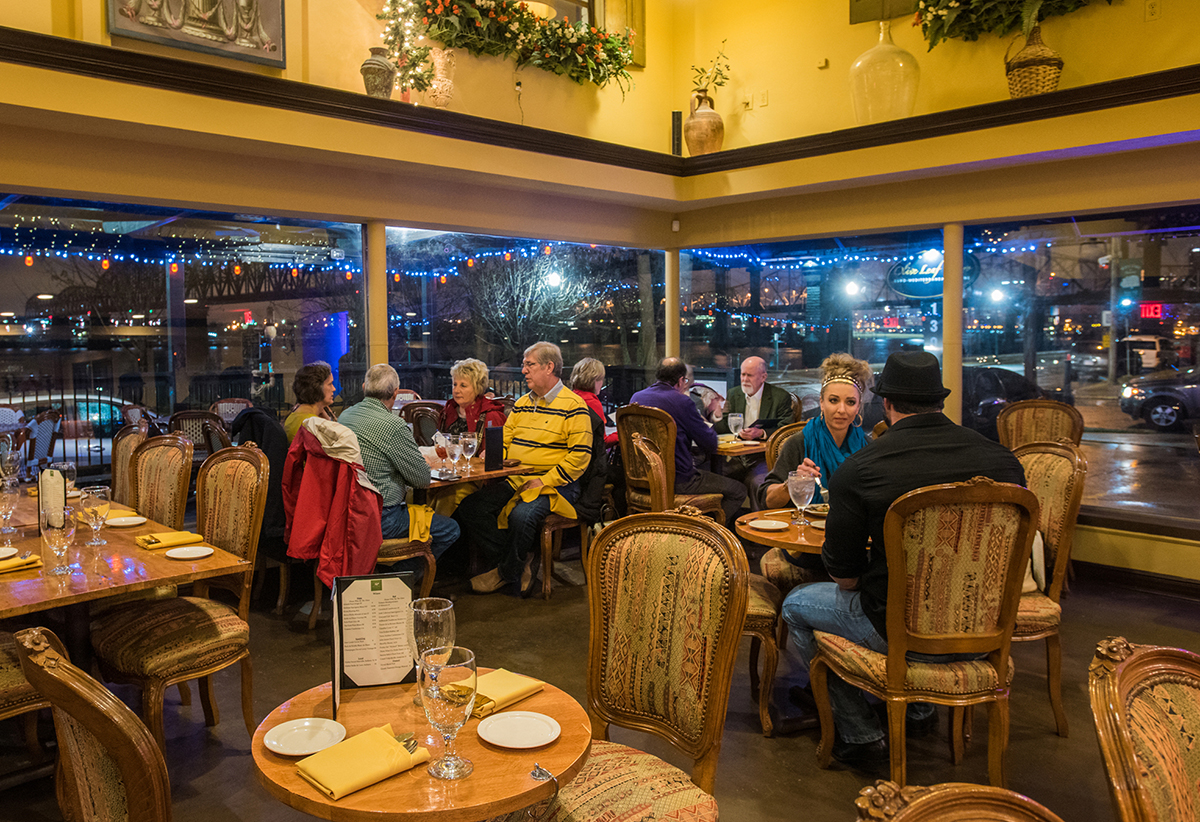 Olive Leaf Bistro
's cuisine pairs well with the restaurant's stellar Louisville skyline views! Owner and Chef Jimmy Shraby's Cavattili Fruitti Di Mare (pasta with shrimp, mussels & scallops), Rosemary Rack of Lamb, Spanakopita (Greek spinach pie), and Tiramisu are just a few samplings of his Mediterranean-inspired lunch and dinner menu.  Looking for a refined, relaxed Sunday dining experience? Olive Leaf Bistro also serves Sunday Brunch.
Where:
130 W. Riverside Dr., Jeffersonville
Info:
(812) 913-1252,
www.OliveLeafBistro.com
Extend your Derby experience with one of the oldest and largest continually operating professional dinner theatres in the country—
Derby Dinner Playhouse
. The freshly prepared home-style buffet of fish, fried chicken, roast beef, pastas, vegetables, salads, and desserts is always a crowd-pleaser…just like its live Broadway, comedy, and musical productions!
Where:
525 Marriott Dr., Clarksville
Info:
(812) 288-8281,
www.DerbyDinner.com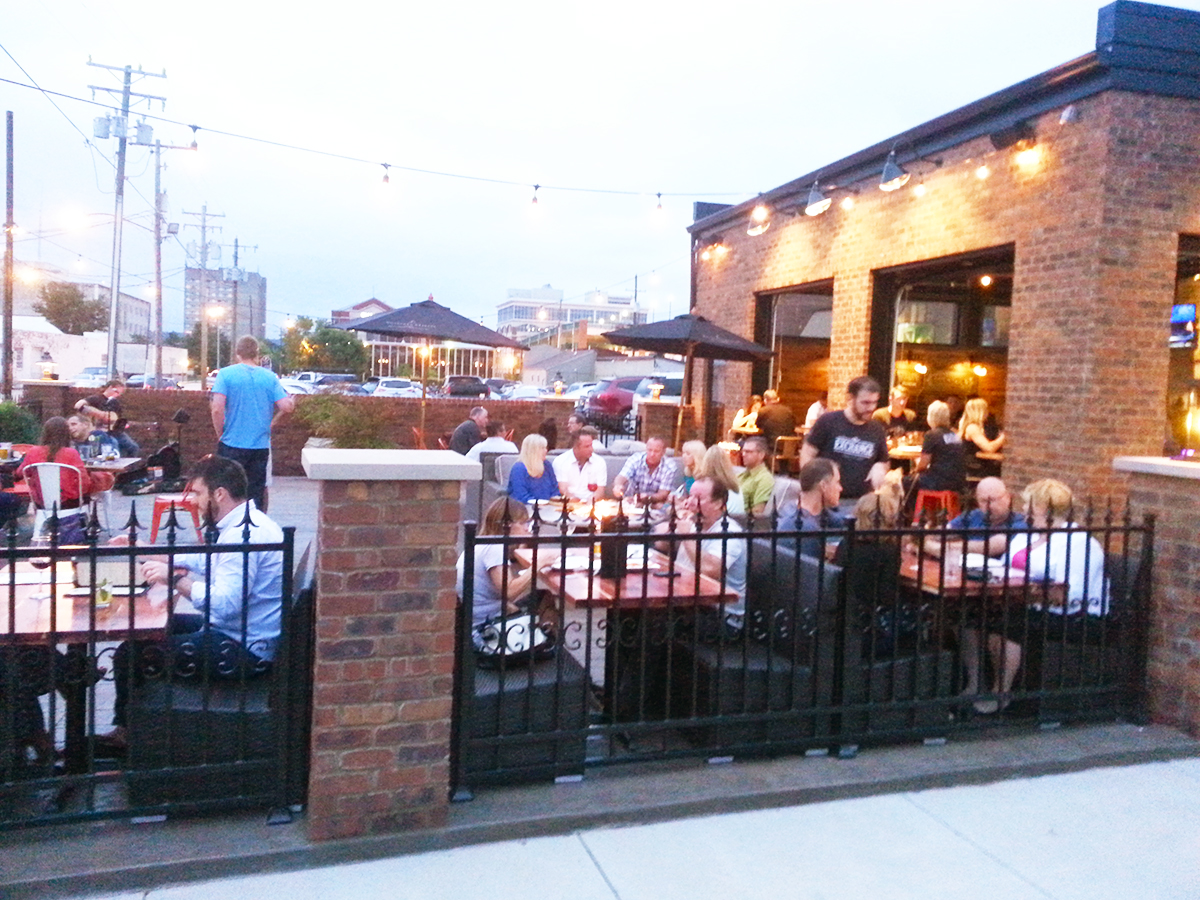 Downtown New Albany's growing culinary scene is due in part to
The Exchange Pub + Kitchen.
Owner Ian Hall and Executive Chef Matt Weirich use local ingredients for their high-quality gastro pub cuisine and hand-crafted cocktails. Dine on the patio or inside, enjoy a craft beer or wine with pretzel baguettes and beer cheese for starters. After your meal, finish with French press coffee and a strawberry and bourbon-vanilla crème brulee.
Where:
118 W. Main St., New Albany
Info:
(812) 948-6501,
www.ExchangeForFood.com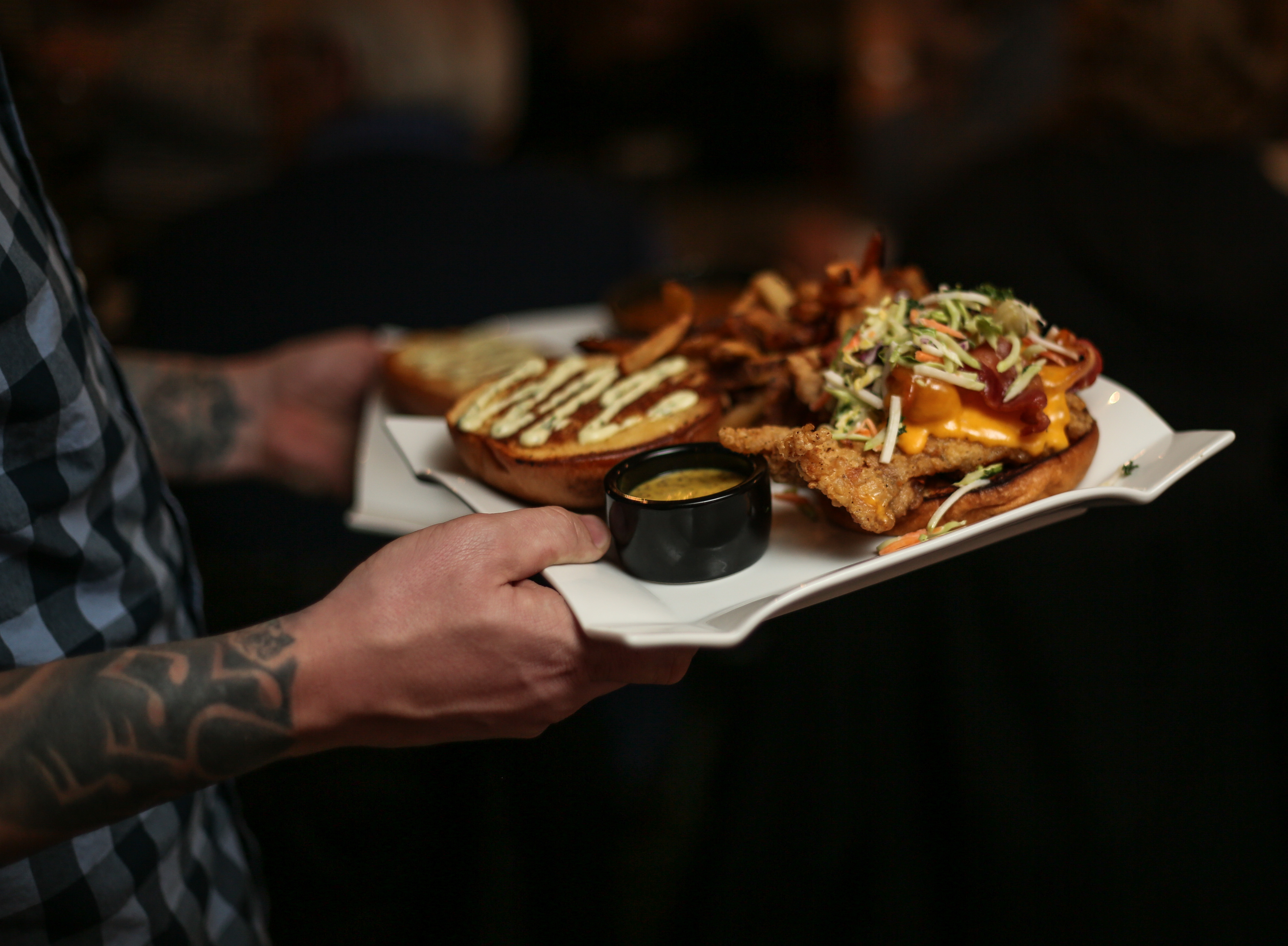 Since its opening, people have flocked to eat at
Gospel Bird
! You'll smile inside and out at the imaginative menu and spin on the traditional Sunday after-church fried chicken meal. Enjoy shrimp and cauliflower grits, chorizo baked beans, or fried green tomatoes with pickle slaw along with your fried chicken, rainbow trout, or house-ground brisket.
Where:
207 E. Main St., New Albany
Info:
(812) 725-1054,
www.Facebook.com/Gospelbird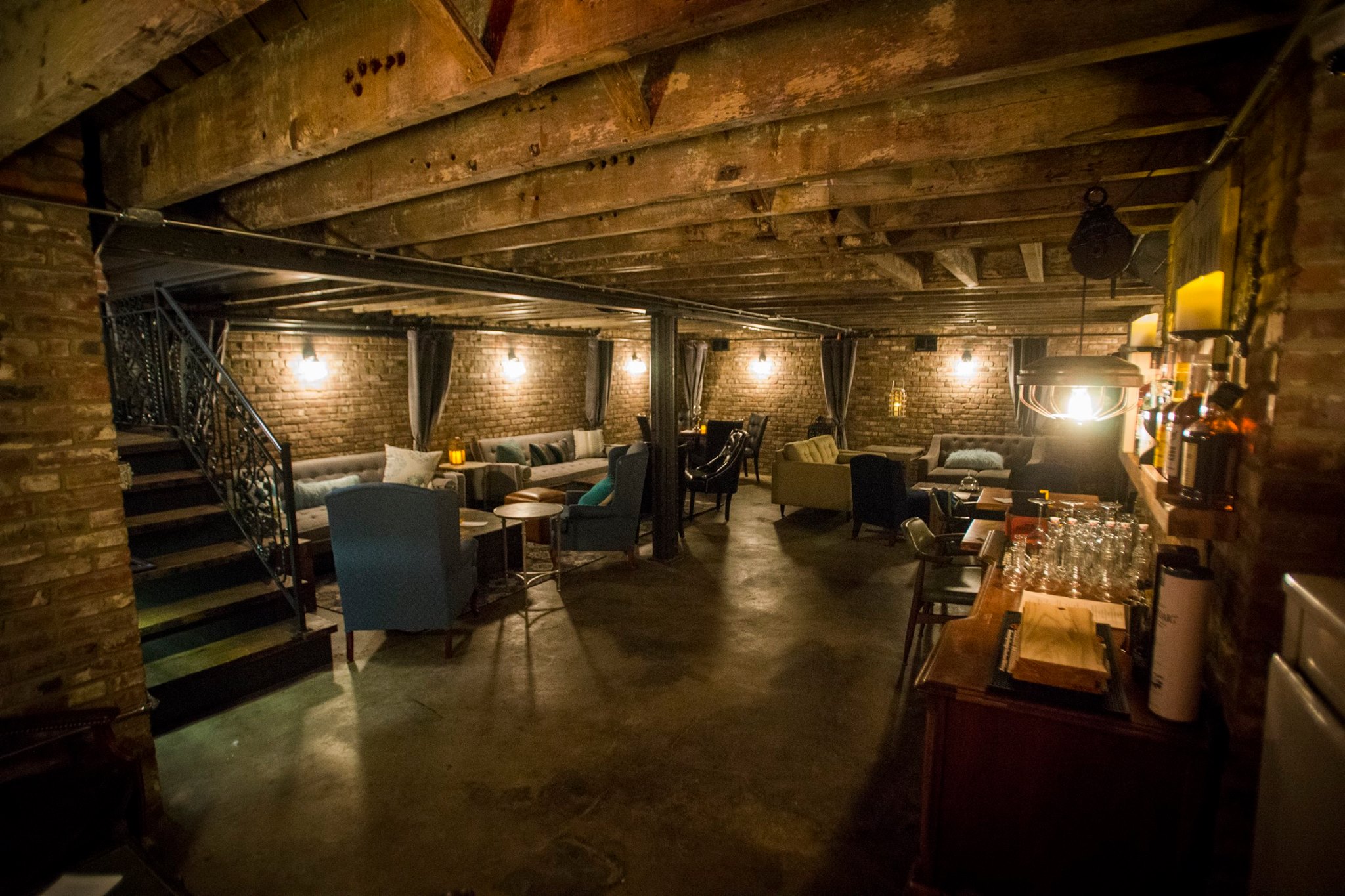 Brooklyn and the Butcher
is downtown New Albany's steakhouse and speakeasy bar. Located in the historic New Albany Inn building, patrons are pampered with both the décor and decadent menu. Enjoy their "small plates and big steaks" during the week and now on Sunday, too! Brunch is served 10 a.m.-3 p.m., reservations recommended.
Where:
148 E. Market St., New Albany
Info:
(812) 590-2646,
www.BrooklynAndTheButcher.com
Listen to live music on the patio with a fresh fruit and cheese plate or artisan pizza from the café at
Huber Orchard, Winery, and Vineyards
after the Derby. After wine tasting and touring the distillery, shop at the gift store and markets, and take home your favorite wine and spirits. Be sure to come back summer through fall for fresh, pick-your-own fruits and vegetables!
Where:
19816 Huber Rd., Starlight
Info:
(812) 923-9813,
www.HuberWinery.com