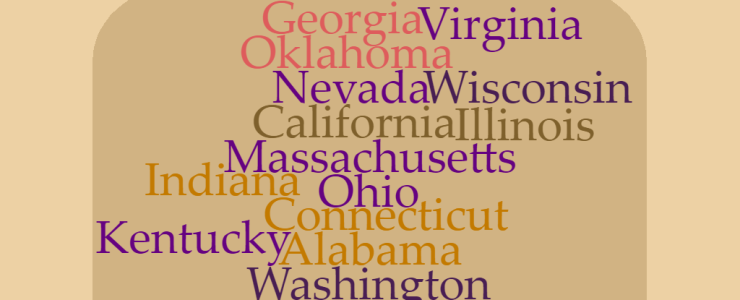 by Todd Read, Visitor Information Coordinator
The Southern Indiana Visitor Center had 400 visitors in September. What did they ask? Where were they from, and why were they here?
The most common questions asked:
Where is a good place to eat?
How do you get to the Big Four Walking Bridge?
Where are our visitors from? Many come from Kentucky and Indiana, but there are many other states represented like Mississippi, Wisconsin, Minnesota, Virginia, Illinois, Georgia, Washington, New York, California, Ohio, Massachusetts, Connecticut, Nevada, South Dakota, North Dakota, Oklahoma, and Alabama. This past year, we also had international visitors from Germany and British Columbia, Canada.
So, why did they come to Southern Indiana?
Relocating
Sightseeing
Harvest Homecoming
Fall Season at Huber's Orchard and Family Farm
Kentuckiana Opoly Board Game
What are visitors looking for at the Visitor Center?
Visitors most frequently request maps for the region. We still have a heavy demand for Southern Indiana maps.  Most want to see street maps of Jeffersonville, Clarksville, and New Albany. Visitors also ask for maps of downtown Jeffersonville's historic district.
Is your business represented in our Visitor Center? Do we know about your programs? Our travel counselors can direct people to your business, but only if we have your information!
Please contact Todd Read to learn more about the services we offer to visitors and how we can help drive customers to your business.