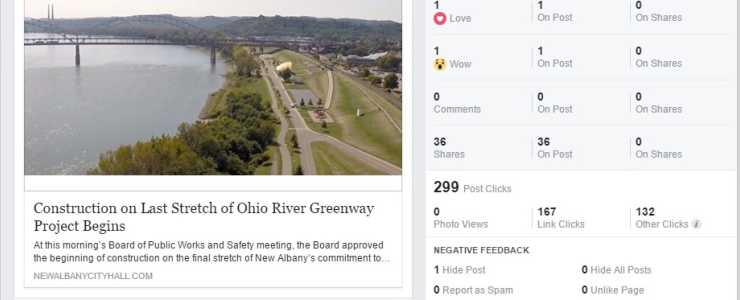 The SoIN team shares information about your businesses on social media. What gets the most engagement? What do our followers click on, like and share? What post has the highest audience (reach)?
SoIN Social in January and February
Facebook posts that received the highest organic reach and engagement included two shared posts from the News & Tribune, an exciting Country Living article featuring SoIN as a girlfriends' getaway destination, and a #ThrowbackThursday post featuring old and new photos of the Colgate Clock in Clarksville.
January's top organic post featured Country Living magazine's "26 Under-the-Radar Southern Towns for Girlfriend Getaways" article: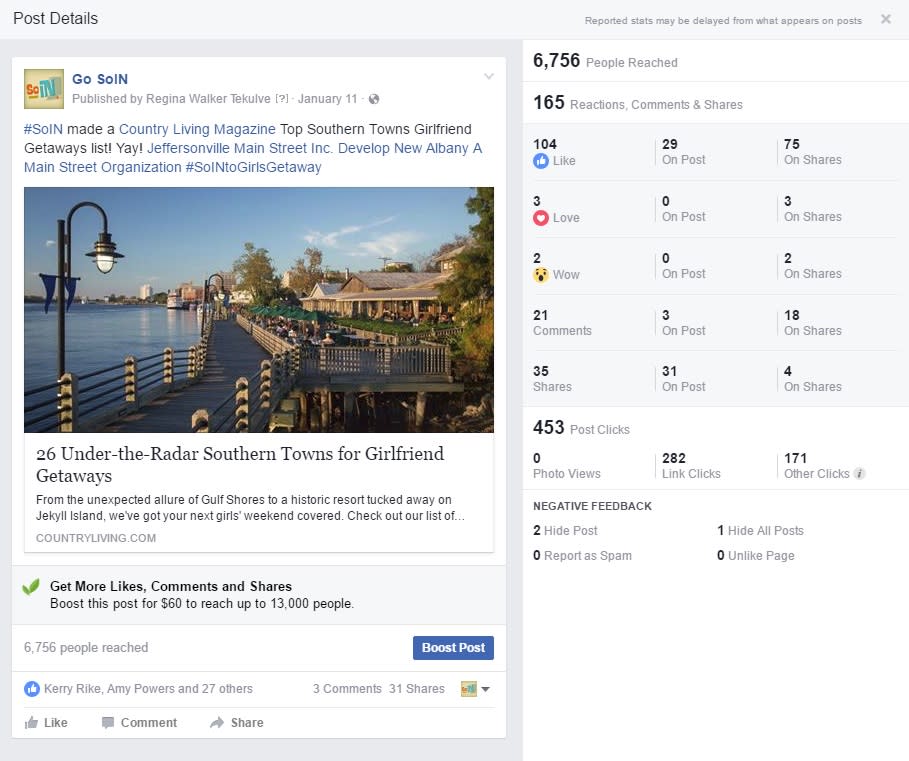 6,756 people reached
165 likes/reactions, comments, and shares
453 people clicked on the post
February's top organic post shared the News & Tribune's article on the Ohio River Greenway's final phase of construction:
5,519people reached
76 likes, comments, and shares
299 people clicked on the post
How can your Facebook posts receive great exposure and engagement?
Increase your follower base by promoting and sharing your page. The more people who "like" your page, the more views and shares your posts will receive.
Create content that tells your story using

Short, descriptive text
Hyperlinks, tags, and hashtags, and
Captivating photos or a short video of 30 seconds or less.
Like our Facebook page, so we can share your posts!