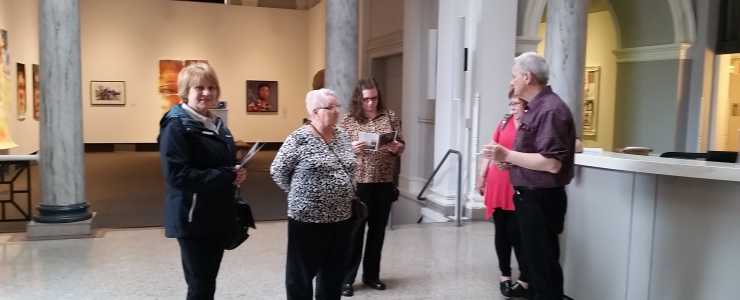 Kate Kane, Director of Sales, partnered with the Louisville CVB and Derby Dinner Playhouse to host Lenzner Tour and Travel. Three tour planners with Lenzner spent three days on a site visit of the Kentuckiana area. They learned about the tourism offerings on both sides of the river. Lenzner is looking to bring a series of tours to our area.
While in Southern Indiana, Hampton Inn Louisville-North/Clarksville hosted their overnight stay. Falls of the Ohio, Culbertson Mansion, Jimmy's Music Center, Carnegie Center for Art + History, Schimpff's Confectionery, Vintage Fire Museum and Jeffersonville Public Art Commission also hosted visits to their properties.  Cindy Nevitt with Derby Dinner Playhouse hosted the three planners for a showing of The Addams Family.  After touring the area, Lenzner's planners felt confident that both Louisville and Southern Indiana would be a great new addition to their tour book.
Thanks to all who participated!