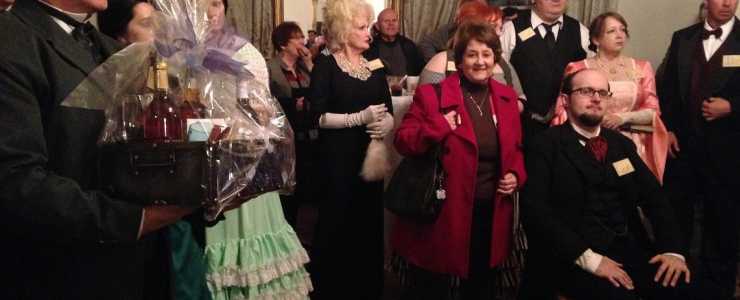 Murder Mystery dinner a big success
It all started at a Southern Indiana Tourism Coalition meeting.
Benita Conn from Sam's at the Montrose approached Kristina Kimmick from the Culbertson Mansion State Historic Site. She wanted to team up to put on a progressive dinner. Conn had the idea, and Kimmick had the resources. The Friends of the Culbertson Mansion had been holding murder mystery dinners for years. The Pepin Mansion had also coordinated murder mystery dinners. The event was a great success!
Introducing Guests to Local Flavors
In addition to the murder mystery aspect of the event, event organizers wanted guests to experience local brewers, wineries, and distillers. The Montrose had local purveyors from Indian Creek Winery, New Albanian Brewery, and Starlight Distillery Representatives present to share information about their products during the tasting.
More than 90 people bought tickets to the event. Conn and Kimmick hired a party bus for the event attendees to prevent impaired driving. The guests loved it!
How did they Market?
Social media
An appearance on Great Day Live!
Email newsletters
The Collaboration Continues…
The event was so successful, they decided to team up again in August. Since this is an election year, the three will collaborate to host an old-time political picnic. Details will be announced closer to the date.
Are you Looking to Collaborate?
Meet your colleagues at the next Southern Indiana Tourism Coalition meeting to network and brainstorm ideas!
Next SITC Meeting
11:30 a.m. – 1 p.m., Wednesday, April 6
Best Western Plus, 411 W. Spring St., New Albany, Ind.