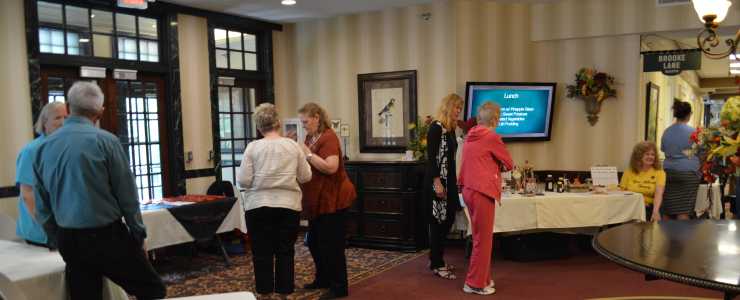 You cannot be an island in tourism. In only a few instances can a destination exist because of one thing (think Orlando and Disney World). Despite the park's efforts to keep you inside Disney World – hotels, restaurants, and even a Disney-designed city – visitors want to experience as much of a destination as they can before going back to their everyday lives.  
Individual hotels, attractions, restaurants, etc., don't generally satisfy their visitors' vacation needs all by themselves. The destination must have a variety of things to do, see and eat. 
Group tour travel is no different. Tour planners choose a destination based on what experiences are offered and how they can be put into an attractive, concise itinerary. 
Partnering Creates Themes
Themes can often be found when partnering. For instance, in Louisville, you could find a sports theme by partnering Churchill Downs, Slugger Museum & Factory, and the Muhammad Ali Center. Another theme could be arts and culture by combining Actors Theater, Speed Art Museum and Kentucky Museum of Arts and Crafts. The success of these themes is based on good partnerships between the properties.  Working together, they are increasing their chances of booking more business.  
So how could this work for SoIN? 
Each partner needs to learn the tourism landscape in Southern Indiana. Ask yourself, what is your favorite attraction, restaurant, or shop?  What about it makes it special to you?  How would you recommend it to a visitor you meet on the street or in your business? 
If you have a relationship with someone at that favorite attraction, reach out to them.  If not, make the connection. Then have a conversation about how you might work together.
The Vintage Fire Museum and Schimpff's Confectionery have made a great connection by using fire as a common theme. The Vintage Fire Museum has fire equipment, and Schimpff's has its famous red hot drops. 
The two attractions also have history in common. With this theme, several other attractions could be added to the mix: the Falls of the Ohio State Park's Interpretive Center, the Culbertson Mansion, or the Carnegie Center for Art & History. 
By adding those suggestions, we are now building a day trip or even an overnight trip if we were to add in Derby Dinner Playhouse for evening entertainment.  
I know. The title of this article, "Partner or Perish," is a bit extreme; but it stresses the need to work together. We can all succeed and help build the destination.  
I challenge you to reach out to a partner today and build relationships to increase your future business. Need help? Call or email me. Let's figure out ways to partner.