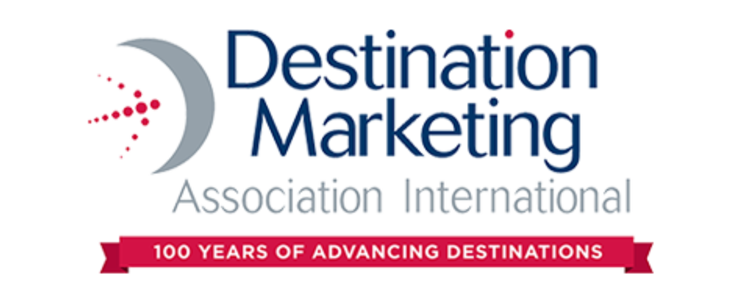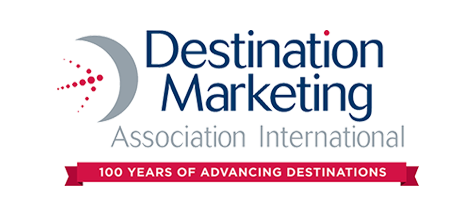 Professional development opportunities like the Destination Marketing Association International's annual conference help us get and stay on the cutting edge of destination marketing and management. We bring back ideas to make our home a more successful visitor destination.
DMOs like ours respond to changing factors constantly. These factors include technology, politics, and competition from the rest of the world. Not only do we compete with other destinations for visitors; we also compete for business investment, talent recruitment and retention.
Today's DMO is not just a "heads-in-beds" sales and marketing organization. We take a broad view of tourism as an important segment within the community. The DMO strives to be at the table for community discussions about such far-ranging topics as infrastructure, education, planning, and redevelopment. These factors and more help shape the visitor experience.
Jim Epperson, Kate Kane, and Board President Ed Haire attended the 101st annual convention of the Destination Marketing Association International held July 15-18 in Austin, Tex. DMAI is the destination marketing industry's international trade association. And, yes, the profession has been around long enough for 101 gatherings. At the convention, Destination Marketing Organizations (DMOs) share ideas and learn about best practices.
The DMAI convention's educational focus revolved around DestinationNEXT, a strategic road map for the next generation of global destination marketing. DestinationNEXT is a multi-year, research-fueled effort to provide DMOs with the tools we need to advance our destinations. The DMAI team developed resources and processes for us in this globally competitive world.
These resources will prepare us to improve:
How we interact with and leverage the new marketplace;
The way we grow and sustain the destination brand;
How we evaluate and evolve the DMO business model.
One resource is an online diagnostic tool. The tool will help us plot where our destination and our organization lie on a spectrum of three measures: destination competitiveness, maturity, and community engagement.
As a tourism partner, you will be asked to help. We will gather the data from our staff, board members, visitor industry, and the community.
Look for an email asking you to complete an online questionnaire within the next few weeks. Please fill it out. We'll use your valuable feedback as part of our upcoming strategic plan development for 2016-2018.