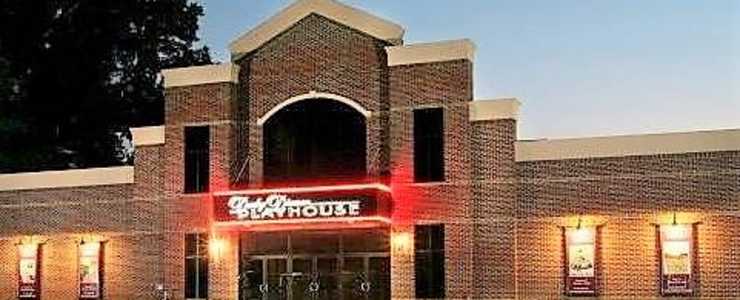 Destinations magazine, a publication of the American Bus Association, has chosen Derby Dinner Playhouse as one of its 2016 "Best of the Best Travel Suppliers." The magazine's editorial panel selected the Clarksville company from suppliers across the country.
The American Bus Association, or ABA, is a trade association for motorcoach operators and tour companies in the U.S. and Canada. Every year, the association provide more than 600 million passenger trips on charters, tours, and shuttles. Its members include motorcoach operators, tour operators, tourism organizations, as well as product and service suppliers.
All of the Best of the Best winners have been published in a special section of the magazine's September/October issue, which will be available online for a full year.
"Thanks to Kate Kane, director of sales for the Clark-Floyd Counties Convention &Tourism Bureau, and all the staff for their support," said Bekki Jo Schneider, co-owner of Derby Dinner Playhouse. "Also, this recognition would not have been possible without the professional leadership and service of our Tour Group Manager, Cindy Nevitt."
Kane nominated Derby Dinner Playhouse and Nevitt for their 42 years of service in the motorcoach market. She credits Nevitt's hospitality and relationships with tour operators with the playhouse's success.
"We are proud to call Derby Dinner Playhouse our partner," said Kate Kane. "Cindy's passion for the theater pales in comparison for her passion for visiting groups. She welcomes people she has never met as if they have been friends for years, and she provides top notch service."
Derby Dinner Playhouse is a longstanding ABA member. Noted for professional productions of Broadway musicals and comedies, Derby Dinner has about 130 employees. It is a woman-owned business and one of the country's longest running dinner theaters.
To learn more, visit the Derby Dinner Playhouse website. Find out more about the American Bus Association's in the special supplement here: 2016 Best of the Best awards.