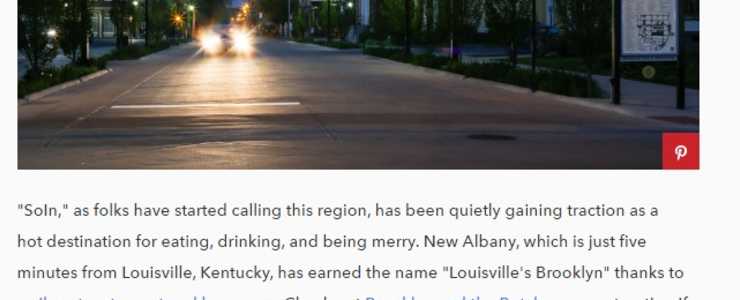 Through its media relations efforts, the Clark-Floyd Counties Convention & Tourism Bureau helped generate the following articles about travel to Southern Indiana.
Features on Southern Indiana
Country Living magazine's article about under-the-radar southern cities that are perfect for a girlfriend's getaway appeared online on Jan. 10, and Southern Indiana showed up at number 22. The Indiana Office of Tourism Development promoted the story on its blog as well.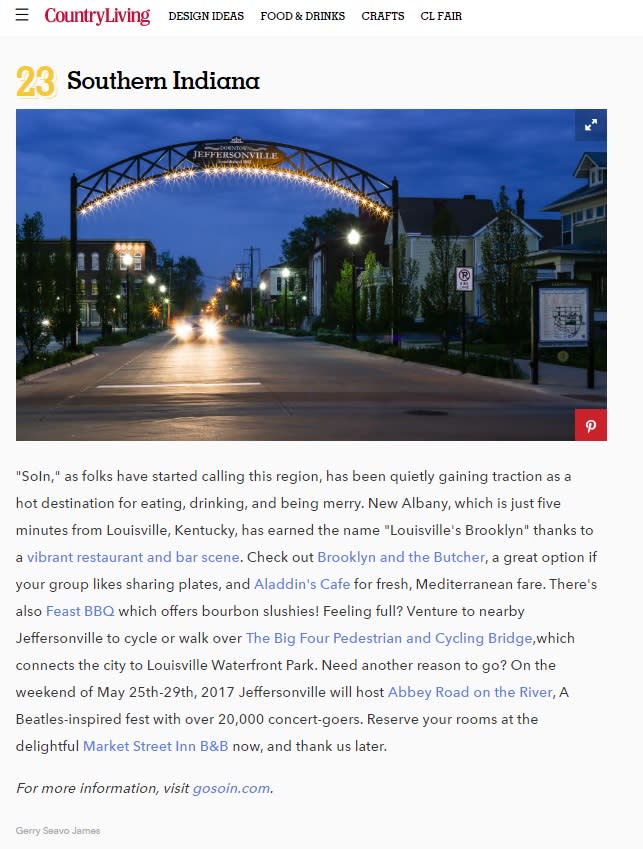 Blogger Connie Reed wrote about Schimpff's Confectionery in November. The day she visited the Schimpff's team was busy making peppermint candies.
The Business of Tourism
The Lewis and Clark Bridge opened in December. With it, questions arose about the impact to business in eastern Clark County. WAVE3's Andreina Centlivre asked Bob Hill about the bridge and opportunities it presents with increased traffic as well as the bridge toll's impact.
Tourism spending was up in 2015. The Bureau sent out a press release about tourism's economic impact in the region. Two publications picked up the story. Click to see the story, "Tourism Spending Up in Clark and Floyd Counties" in Inside Indiana Business. The News & Tribune's story, "Destination Dollars" story was published on Jan. 19.